8 Denver Tech Center Companies and Startups to Know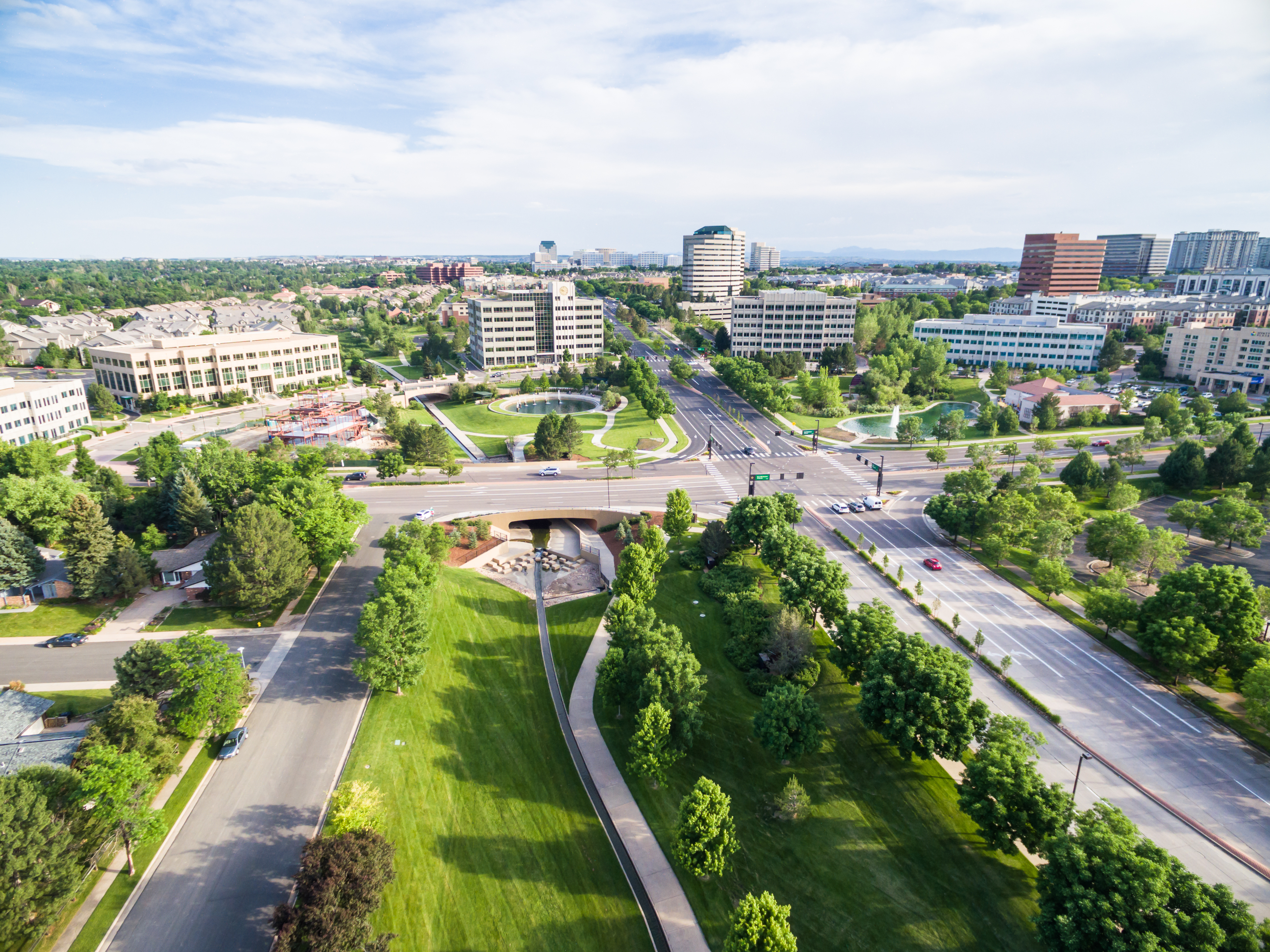 The area known as the Denver Tech Center is a business district located southeast of downtown Denver. Situated most heavily in the town of Greenwood village, the center boasts dozens of companies ranging from startups to global empires.
Originating in the 1970s, Denver Tech Center was designed to run along a fiber optic line south of Denver as well as the intersection of I-25 and I-225, attracting cable companies like AT&T Broadband and United Cablevision. To get to know the space today, check out the following tech companies and startups that currently call Denver Tech Center home.
Top Denver Tech Center Companies
Arrow Electronics
Xero RingCentral
Zoom Video Communications
ENAVATE
Selling Simplified
Western Union
DISH
Industry: Telecommunications
What they do: DISH has roughly 17 million customers who rely on the company for television internet and wireless service. It employs over 14,000 U.S. professionals who work in areas ranging from cloud engineering and information security to data analytics and product management. The company's corporate headquarters is minutes from the Denver Tech Center.
Industry: Fintech  
What they do: Western Union ensures transferring money across international borders has never been easier. The institution offers a seamless experience where customers can initiate transfers through web, mobile, and in-person formats. With a network of over 200 countries, Western Union drives the movement of money around the globe.  
Industry: Software
What they do: Zoom provides enterprise video communication solutions across desktop, mobile and conference room systems. Top brands and companies like Pandora, ticketmaster, Slack and GoDaddy use Zoom to seamlessly connect with their teams. In addition to their Denver Tech Center location, Zoom boasts international offices and multiple domestic locations.
Industry: Cloud
What they do: RingCentral is a leader in providing cloud communication and collaboration solutions that connect employees regardless of distance or communication method.The platform integrates with major business apps like Outlook, Google, Salesforce and Oracle to consolidate and empower a company's messaging abilities, with messaging, video, phone and customer engagement tools all featured within.
Industry: Cloud / Software
What they do: Xero provides online accounting software that is used by companies in over 180 countries. The cloud-based system fits a variety of business types like retail, nonprofits, startups, real estate, farming and many more. For the best business visibility, Xero integrates with over 600 business apps including Google, Microsoft, Squarespace, Shopify and Expensify.
Industry: Hardware
What they do: Arrow Electronics supplies electronic component products and computing solutions to companies around the globe. Serving over 80 countries, Arrow is a leading partner in the supply channel for thousands of manufacturers, commercial customers and resellers.
Industry: Enterprise Web / Software
What they do: Enavate provides consulting services and software development solutions to clients using Microsoft Dynamics 365, CRM and AX platforms. The company's solutions provide a full view of a business and connect a variety of operations like customer service, warehousing, head office and online business.
Industry: Software / Big Data
What they do: Selling Simplified connects sellers with B2B buyers, covering the entire funnel from qualified leads to sales-ready leads. Leading companies like IBM, Oracle and DocuSign use Selling Simplified's platform to grow their revenue.