The Mintable Wants to Improve Workplaces With Manager Training
The virtual training platform includes a cohort-based learning accelerator and other management resources.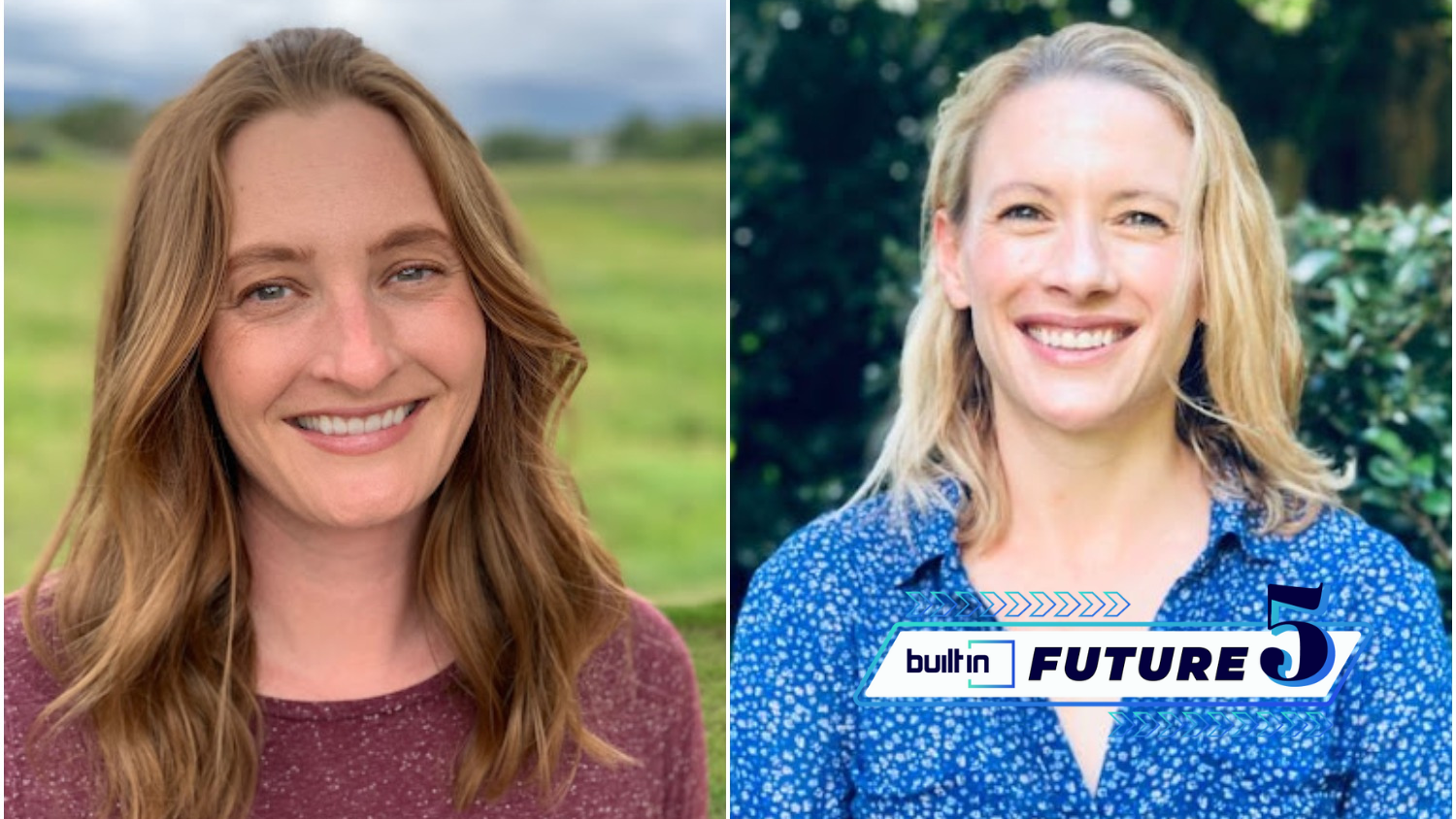 Sure the latest initiatives from the Teslas, Apples and Googles of the industry tend to dominate the tech news space — and with good reason. Still, the tech titans aren't the only ones bringing innovation to the sector.
In an effort to highlight up-and-coming startups, Built In launched The Future 5 across 11 major U.S. tech hubs. Each quarter, we will feature five tech startups, nonprofits or entrepreneurs in each of these hubs who just might be working on the next big thing. Read our round-up of Colorado's rising startups from last quarter here.
* * *
While managing customer success and operations teams at HR tech platform Gusto, Melissa Miller and Lauren Humphrey bonded over their shared interest in the importance of good managers.
Through their conversations, they came to the conclusion that management was probably the single most important recipe for success in building a company. 
"We ended up realizing that it almost didn't matter what product we were selling or servicing," Miller said. "What really mattered was whether our frontline managers were ready for their job. If they were, the teams were successful. If they weren't, they were not successful."
In an attempt to understand what managers need most, Miller and Humphrey interviewed more than 230 managers. Those surveyed expressed the desire to connect with other managers to talk through their experiences, solve problems and exchange ideas.
In response, Miller and Humphrey developed a community-based learning platform that includes a four-week, cohort-based virtual learning accelerator, as well as other tools, such as meeting templates and manager checklists. 
The platform, called The Mintable, launched last year with $1 million in seed funding. They came up with the name The Mintable, Miller said, because it reflects their desire to bring fresh life to management.
"The word management has gotten kind of a bad rap recently, whether it's in The Office, Office Space or whatever else," Miller said. "We want to reclaim that, and breathe new minty-fresh life into managers because they are so important."
Humphrey, the startup's co-founder and CEO, said in a statement that The Mintable attempts to address the day-to-day challenges of managers in a practical way.
"No one is solving directly for people managers and combining learning with doing," Humphrey said. "The Mintable has been developed through a mixture of science, research and, most importantly, real-life experience and gives managers battle-tested content that they can use from day one." 
The word management has gotten kind of a bad rap recently. ... We want to reclaim that, and breathe new minty-fresh life into managers because they are so important."
Although the startup has roots in Colorado, The Mintable is a global company. During the pandemic, Humphrey and her husband Tom decided to move their family from Denver to Sydney, Australia, where Tom was raised. The company has since grown its team in both cities.
Three of the company's eight employees are in Colorado, and Miller said she expects the Colorado crew to grow as it builds its go-to-market team. The Mintable is currently hiring U.S.-based account executives and sales development representatives to spread the word about their platform.
Gusto, Notion and other fast-growing companies have already used The Mintable for manager training.
"What we've found is that, whether you've been a manager for two days or two decades, you can really benefit from these foundational skills because we could all use a refresher," Miller said.
The Mintable plans to continue expanding its reach and its capabilities with an additional $5 million seed round, which closed in late February. The funding will be used to grow the sales, product and engineering teams, Miller said.
Later this year, the company plans to launch an AI-powered solution to help managers improve their one-on-one meetings with direct reports.