Rescripted Flips the Script on Fertility With Digital Education Platform
The Colorado startup claims to be the top global media platform for fertility, infertility and pregnancy loss.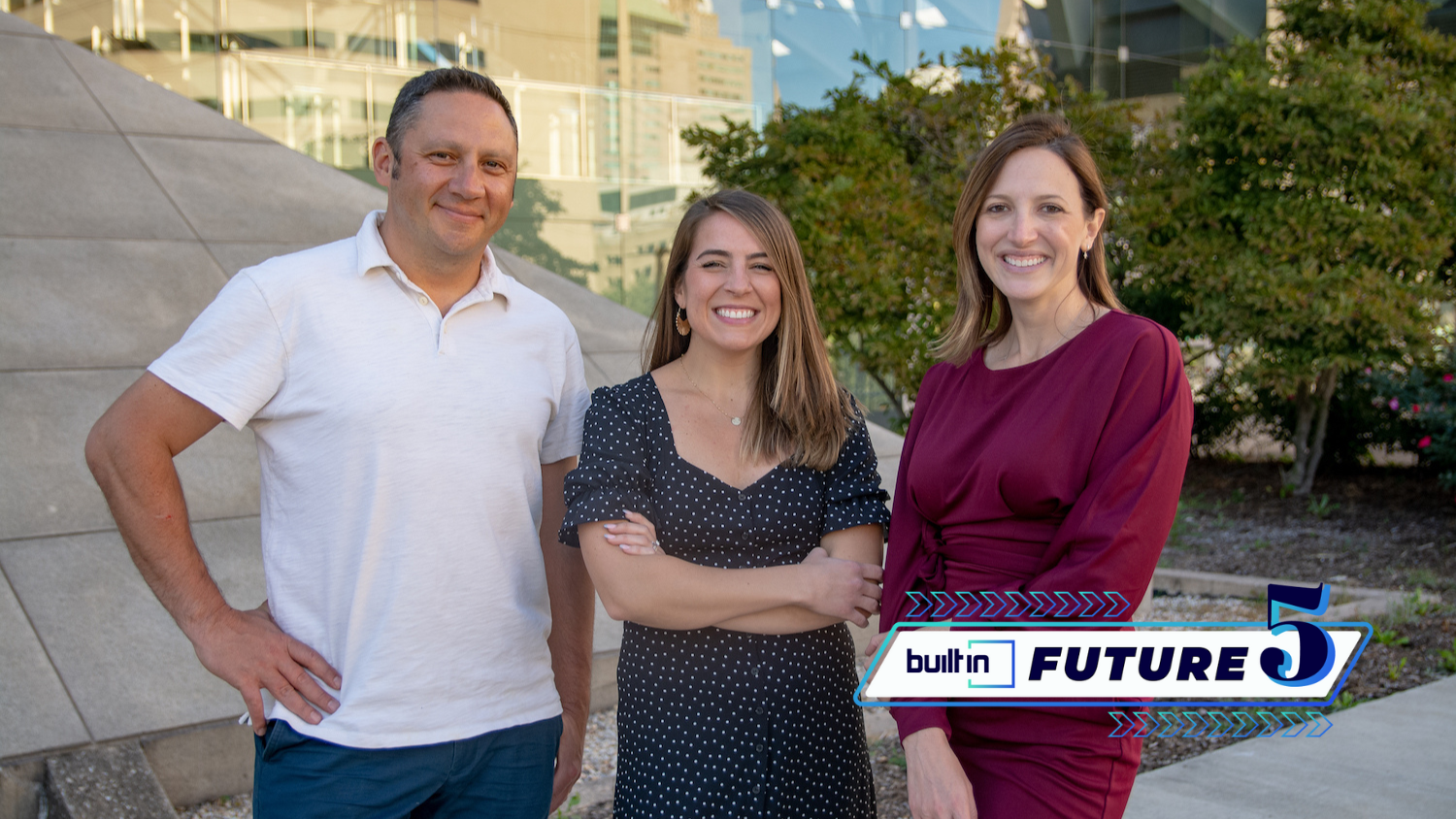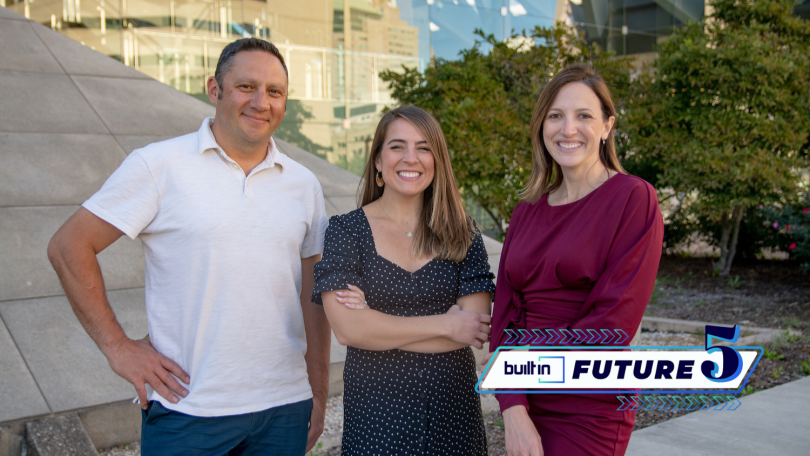 Sure the latest initiatives from the Teslas, Apples and Googles of the industry tend to dominate the tech news space — and with good reason. Still, the tech titans aren't the only ones bringing innovation to the sector.
In an effort to highlight up-and-coming startups, Built In launched The Future 5 across 11 major U.S. tech hubs. Each quarter, we will feature five tech startups, nonprofits or entrepreneurs in each of these hubs who just might be working on the next big thing. Read our round-up of Colorado's rising startups from last quarter here.
* * *
When Abby Mercado and her husband were diagnosed with infertility, they found themselves thrust into a world that felt lonely, scary and confusing — not to mention expensive.
After a failed attempt at intrauterine insemination, or artificial insemination, the Mercados decided in 2018 to pursue IVF, a process in which a doctor fertilizes a woman's eggs with a man's sperm in a laboratory setting. Mercado started taking the first round of fertility medication to delay ovulation and give her eggs time to mature. Shortly thereafter, she realized she had become pregnant naturally — which their fertility doctor estimated was a less than a 1 percent possibility.
The Mercados' joy was short-lived, however, when they realized that the fertility medication would likely cause a miscarriage — especially because Mercado accidentally took a larger dose than prescribed. Although they knew it was likely, the miscarriage was still heartbreaking for the Mercados. 
Meanwhile, they had already taken out a second mortgage on their house for the IVF process, which cost them about $30,000 when including medications. None of the costs were covered by their employers or health insurance plans.
As they continued with the IVF process, they decided to transfer two embryos instead of one — a decision that is now considered risky, Mercado said, but seemed to be the most time- and cost-effective option at the time.
"We thought, 'We don't want to have to do this again,'" she said. "It was emotionally, mentally, physically and financially draining."
The pregnancy was complicated. At 34 weeks, Mercado was diagnosed with preeclampsia, which prompted the doctor to order an emergency Caesarian section to deliver her twin children. The twins were in the neonatal intensive care unit for 19 days, and she had to have three blood transfusions due to postpartum hemorrhage.
Looking back, Mercado said her pregnancy and its ensuing complications probably cost the healthcare system about $500,000 — an expense she thinks could have been avoided if her cost concerns hadn't motivated her to get a double embryo transplant.
"If you do the math, it would have been much easier on the system to just have my employer cover IVF," she said.
The Mercados' whirlwind fertility experience caused them to reflect on the medical, emotional and financial hurdles they had endured. They realized their experience was not isolated, and that others had experienced similar hardships due to a lack of information. This led Mercado to launch a tech platform to help others.
Mercado, who was working at a venture capital firm at the time, said she "took a VC investor lens" to the fertility world and realized that a solution was needed to make it less painful for other couples in the future.
"I looked at how difficult IVF was for people, how lonely it felt, how there was no community, how it was difficult to learn about online, how difficult it was to administer medications and how the pricing wasn't transparent," Mercado said. "I thought, 'I cannot be the only one feeling how janky this whole process is.'"
She developed the idea for a startup called Best Shot, a medication management application to help those going through the IVF process. She left her venture capital job in early 2020 and launched the company through Techstars Boulder. 
Although Best Shot developed early traction, Mercado and CTO Peregrin Marshall realized they wanted to reach a bigger audience and incorporate an online pharmacy into their product. 
Around that same time, Mercado met Kristyn Hodgdon, who had started The Fertility Tribe, a content publishing platform with a large Instagram following. Mercado and Hodgdon became friends and decided to merge their businesses to create Rescripted.
I looked at how difficult IVF was for people, how lonely it felt ... how difficult it was to administer medications and how the pricing wasn't transparent. I thought, 'I cannot be the only one feeling how janky this whole process is.'"
The company, which launched last year with $1.6 million from angel investors, has since become the number one global media platform for fertility, infertility and pregnancy loss, Mercado said. More than 3 million people visit the platform each month, she said.
Together, the co-founders hope to eliminate the stigma around fertility, which they believe stems from a lack of education.
Rescripted hopes to provide evidence-based but compassionate content that helps families dealing with a relatively common problem. According to the CDC, one in five heterosexual women between the ages of 15 and 49 are unable to get pregnant after a year of trying. Those infertility issues can be traced to health conditions in both women and men.
In addition to blogs and video content, the Rescripted platform also contains a social media network so people can share personal stories with a community of people on a similar journey. The platform also features a product marketplace and a digital pharmacy with low-cost medications as well as medication management tools.
Rescripted has 20 employees, including six full-time employees. Mercado said the platform makes money by promoting fertility health companies through advertising and sponsored content. It also gets a portion of the proceeds from the product marketplace and prescription sales.