Helio Home Helps Residents Cut Fossil Fuels and Electrify Their Home
The platform can remotely calculate heating, cooling and electrical loads, and then develop a detailed roadmap to reaching a net-zero carbon footprint.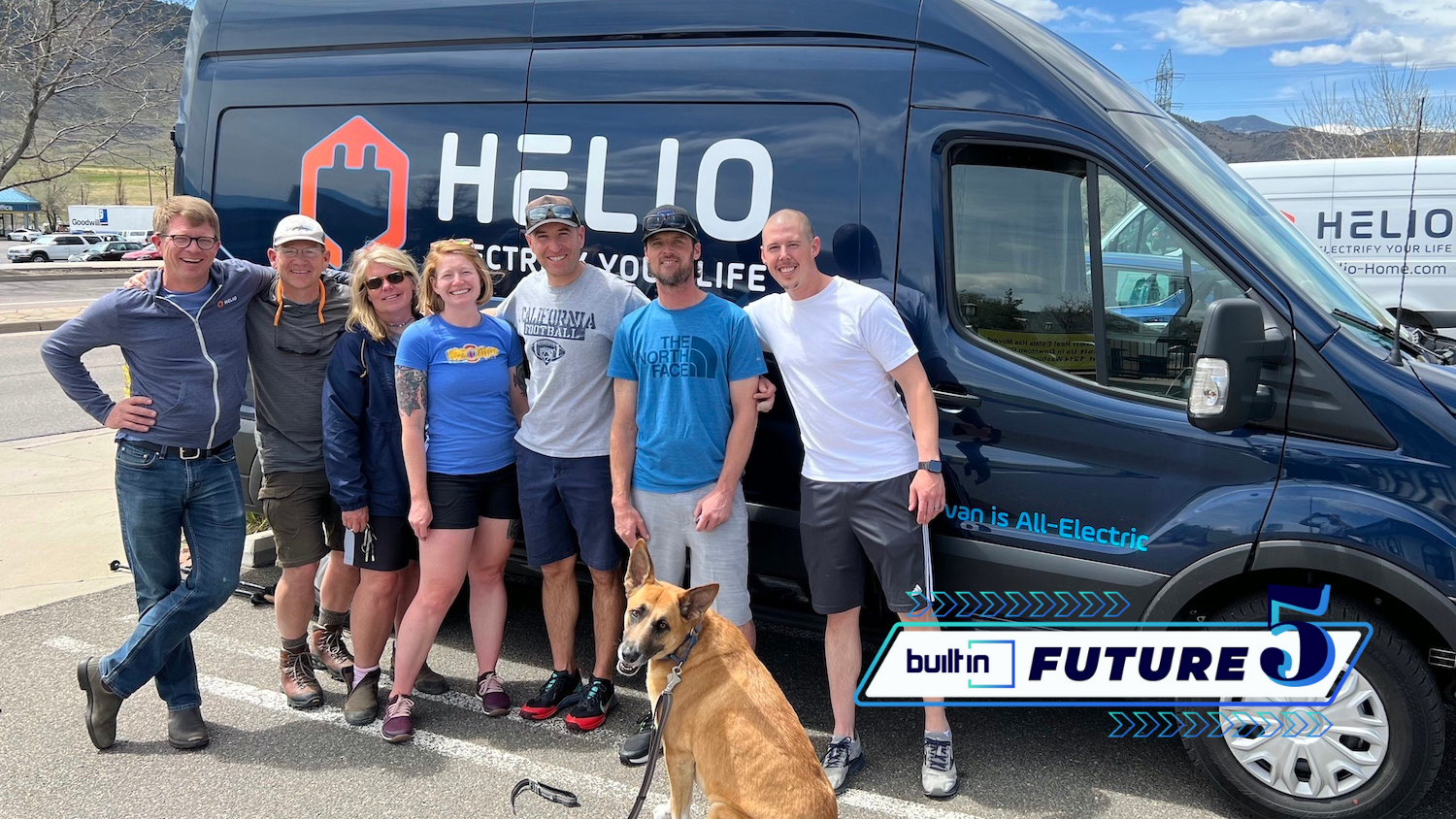 Sure the latest initiatives from the Teslas, Apples and Googles of the industry tend to dominate the tech news space — and with good reason. Still, the tech titans aren't the only ones bringing innovation to the sector.
In an effort to highlight up-and-coming startups, Built In launched The Future 5 across 11 major U.S. tech hubs. Each quarter, we will feature five tech startups, nonprofits or entrepreneurs in each of these hubs who just might be working on the next big thing. Read our round-up of Colorado's rising startups from last quarter here.
* * *
Too often, the climate crisis causes us to feel powerless, like our efforts to recycle or reduce our carbon footprint are futile. According to Rewiring America, though, 42 percent of energy-related emissions can be tied back to the decisions we make about powering our homes and cars.
With electric vehicles becoming nearly commonplace, many eco-conscious individuals have turned their attention to their houses. Denver startup Helio Home launched eight months ago to help those homeowners electrify their homes and achieve a net-zero carbon footprint. 
Helio Home was co-founded by CEO Eric Reinhardt, who previously led the software product management department at Sunrun, a nationwide residential solar company, as well as Bill Lucas-Brown and Clay Dusel, both of whom are general contractors specializing in energy efficiency.
More than 100 million homes in the U.S. would see immediate cost savings from electrifying their home, but Reinhardt said it would be a huge undertaking for most homeowners to take on by themselves — and not just because they would have to manage five different contractors.
"The insulation of your home affects how big of a system you need for heating and cooling. That system affects how much electricity you need. That affects how big of a solar panel or solar array you need. All of that is being plugged into an electrical panel that needs to be sized correctly," he said. "So all of these things really cannot be done piecemeal."
Helio Home starts the transition process by asking the homeowner a few questions and pulling in data about the home. Based on the equipment in the home, the company's software can remotely calculate heating, cooling and electrical loads. It can then develop a complete plan of action, including solar panels, heating and cooling, electrical systems, insulation and ventilation.
"We not only get all the fossil fuels out of your house, but we put in building ventilation systems for residential homes," Reinhardt said. "We are putting in systems to help flush that air out, force it through filters and get rid of viruses, the CO2 buildup and the [volatile organic compounds] from cooking."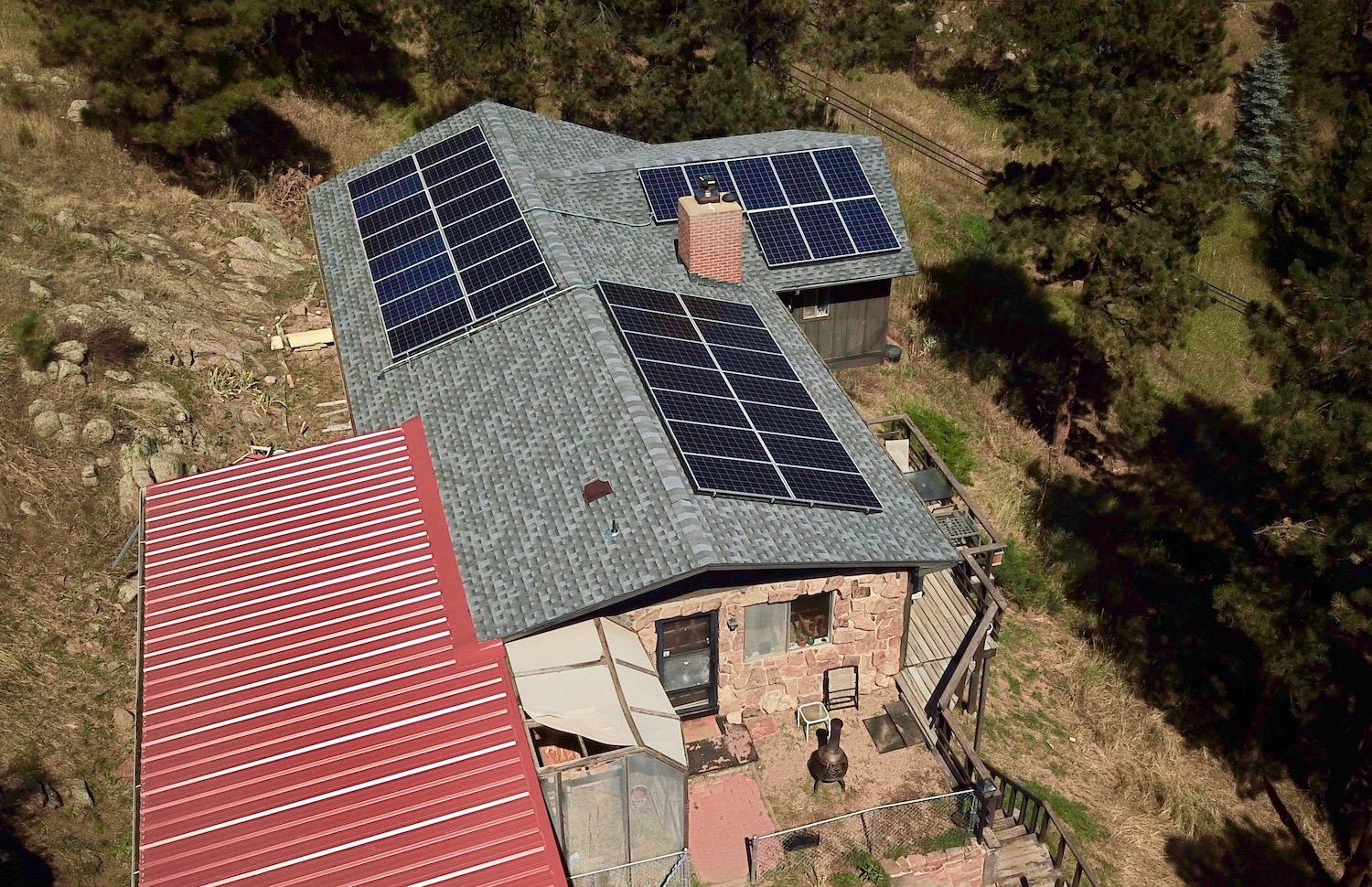 Since launching in the fall of 2021, Helio Home has raised $4 million in seed funding and electrified 35 homes in the Denver metro area. As its processes and technology mature, the company plans to expand throughout Colorado, and eventually, to other states.
Reinhardt said the company has not done any marketing, and that it has more than 80 interested homeowners in its pipeline — all of whom have heard about Helio Home through word of mouth.
"I thought maybe we'd be slightly early [to the market], but that's not proving to be true," he said.
Reinhardt said many greentech startups have been wary of entering the single-family retrofit market because each home is unique, making it difficult to scale. Reinhardt said he and his team are leaning into that challenge.
"It is complex, but we feel like, with the tools we've built so far and the learnings we have, that we can figure this out," he said.
Helio Home is building an API platform to connect disparate sources of data and is creating its own algorithms to calculate the right heating, cooling and electrical loads. The company also plans to use machine learning to dial in its design process, based on the feedback coming in from homes that have already been electrified with Helio Home's technology.
Eventually, Reinhardt said he hopes Helio Home becomes similar to a modern utility that could manage how power is distributed among customers.
"Imagine if we had thousands of homes, and then three or four tools within each home," Reinhardt said. "We could orchestrate with that utility and maximize the value to the customer and the utility. We see ourselves eventually creating a much better customer experience for our customers and how their home is managed."