Chamba Helps Employers Reach Latinx, Hispanic Workforce
The app, which launched in April of 2020, recently reached a user base of 180,000 job seekers.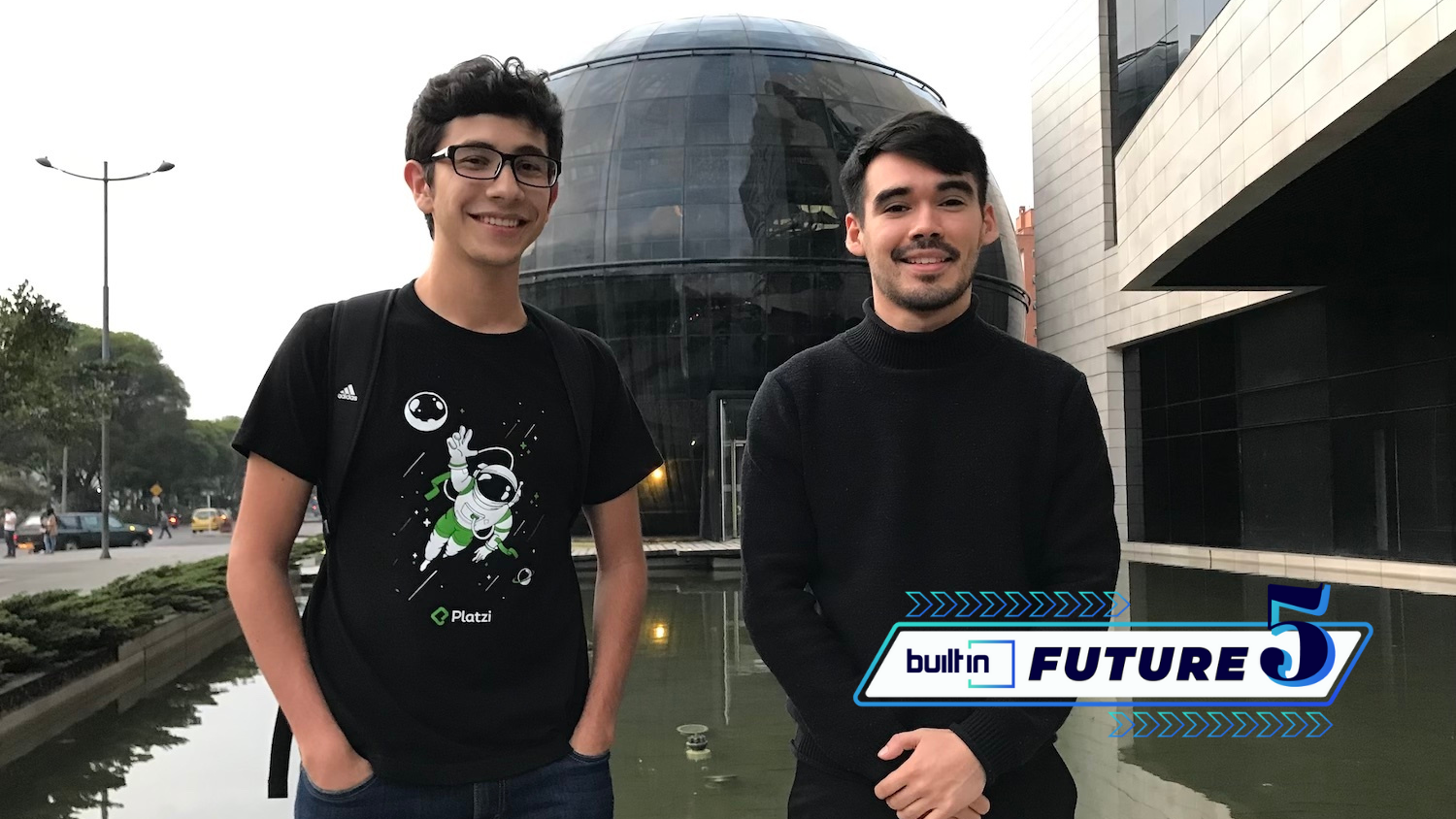 Sure the latest initiatives from the Teslas, Apples and Googles of the industry tend to dominate the tech news space — and with good reason. Still, the tech titans aren't the only ones bringing innovation to the sector.
In an effort to highlight up-and-coming startups, Built In launched The Future 5 across 11 major U.S. tech hubs. Each quarter, we will feature five tech startups, nonprofits or entrepreneurs in each of these hubs who just might be working on the next big thing. Read our round-up of Colorado's rising startups from last quarter here.
* * *
The Hispanic workforce in the U.S. has grown from 10.7 million to 20.9 million in the last 30 years, according to the Department of Labor, and that number is expected to reach 35.9 million by 2030.
Employers who want to reach out to this growing workforce now have a new option: the Chamba app. Chamba claims to have developed the first app in English and Spanish to help Hispanic workers find a job. The app, which launched in April of 2020, recently reached a user base of 180,000 job seekers, with about 66,000 active job seekers in the pipeline on any given month.
The app was co-founded in 2019 by CEO Diego Montemayor, whose family migrated from Mexico to Colorado when he was 12 years old, and CTO David Leonardo Ruiz Carreño, who lives in Bogotá, Colombia. Another founding team member, Corina Hierro, recently transitioned from the television news industry to become Chamba's community manager.
After graduating from the University of Colorado Boulder, Montemayor traveled to Thailand for an internship with the United Nations before coming back to Colorado to launch Chamba. 
We empower this community. We make them count in ways that other platforms don't — by developing this workforce, essentially."
The app launched amidst the layoffs caused by the Covid-19 pandemic. Montemayor said he built the foundation of the job board by calling small businesses to ask if they had any openings.
"Being part of the Latino community, we know that it was a community that was highly impacted because we mostly look for jobs door-to-door. We rely on our own personal network," he said. "So introducing this technology for the community when they're being laid off was a great tool."
Chamba helps Hispanic workers find a job, but it also helps companies connect with Latinx and Hispanic employees or bilingual employees who can speak English and Spanish.
The Chamba platform has built a foundation of blue-collar jobs in manufacturing, restaurants and other service industries. But Montemayor said he envisions the platform evolving to accommodate upwardly-mobile Latinx professionals.
"We started with the blue-collar sector, so we have a lot of blue-collar jobs," he said. "But as part of the Latinx community, we know that there [are] also Latinos and Latinas that are looking for other professional jobs. We're making a shift in what kinds of jobs you see on the platform."
Chamba is a nationwide platform, but its highest concentration of activity is in California, New York, Texas, Florida and Illinois. Montemayor said he eventually sees Chamba serving Latinx and Hispanic job-seekers worldwide.
Earlier this year, Chamba participated in Techstars's workforce development accelerator and closed a $1 million pre-seed round at a $5 million post-money valuation. The company, which now employs 15 people, is free for job-seekers. Employers pay to post their jobs on the platform.
Montemayor said his goal is to build the Chamba platform into the go-to resource for the Hispanic community to find a job in the U.S. He said he wants employers to use the platform to diversify their workforce and lift up the Latinx community.
"We empower this community," Montemayor said. "We make them count in ways that other platforms don't — by developing this workforce, essentially."