The Future 5 of Colorado Tech, Q4 2021
Keep your eye on these up-and-coming Colorado tech startups in the years ahead.
Sure, the latest initiatives from the Teslas, Apples and Googles of the industry tend to dominate the tech news space — and with good reason. Still, the big guns aren't the only ones bringing innovation to the sector. 
In an effort to highlight up-and-coming startups, Built In has launched The Future 5 across eight major U.S. tech hubs. Each quarter, we will feature five tech startups, nonprofits or entrepreneurs in each of these hubs who just might be working on the next big thing. You can check out last quarter's round-up here.
* * *
Colorado has a vibrant tech scene, and it's not just big players like Google, Facebook and others who have a regional offices here. There are plenty of homegrown ventures budding up in the Centennial State, and Built In Colorado wants to key you into the brightest up-and-comers in the tech scene.
Ranging from logistics to aerospace to craft beer, these local companies have bold ideas that could send them into the tech stratosphere.
BEERMKR (Homebrewing)
Brewing beer at home sounds fun, but it has a high barrier to entry.
There's a steep learning curve, the materials are expensive and all of the cleaning and sanitizing can be tedious.
The four co-founders of BEERMKR didn't mind all the hassle – until they got older and their families and jobs prevented them from spending their entire Saturday tinkering away in the basement.
The Boulder-based team took the fermentation temperature control technology they developed with their first product, the BrewJacket Immersion Pro, and put it toward the development of a homebrewing device.
The countertop brewing machine takes just five minutes to set up and brews a 12-pack of craft beer in a week. The device costs about $334 to produce, and it retails for $579. The product also has WiFi and can be controlled through a smartphone app.
BEERMKR has raised $3 million since 2017. The company has launched four Kickstarter campaigns, with its most recent raising $400,000 in a month's time. The company's current crowdfunding campaign on StartEngine has attracted 304 investors who have contributed a total of $395,0000 at a valuation of $18 million.
In September 2020, they brought their product in front of the venture capitalists on ABC's Shark Tank. The episode aired in May 2021.
Because they hadn't sold any devices at that time, they weren't able to provide a sales-based valuation that the hosts were looking for. The hosts didn't like the co-founders' offer to buy 2 percent of the company for $500,000, which would equal a $25 million valuation.
They turned down host Kevin O'Leary's offer to loan them $500,000 at 9 percent interest for a 4 percent equity in the company. 
"In our mind, we know BEERMKR has the potential to be an industry-shifting concept, so we went in with that sort of valuation," co-founder Aaron Walls told Built In.
Even though they didn't get a deal on Shark Tank, the hosts did remark how much they liked the beer. They also got a lot of feedback, which they put toward advancing the BEERMKR.
Since the show was filmed, BEERMKR has sold thousands of machines.
The BEERMKR team has four founders, with eight employees in total. The founders expect to hire for production roles, as well as marketing and engineering positions, as the company scales up. Co-founder Brett Vegas said he expects to hire an additional five to 10 employees by this time next year.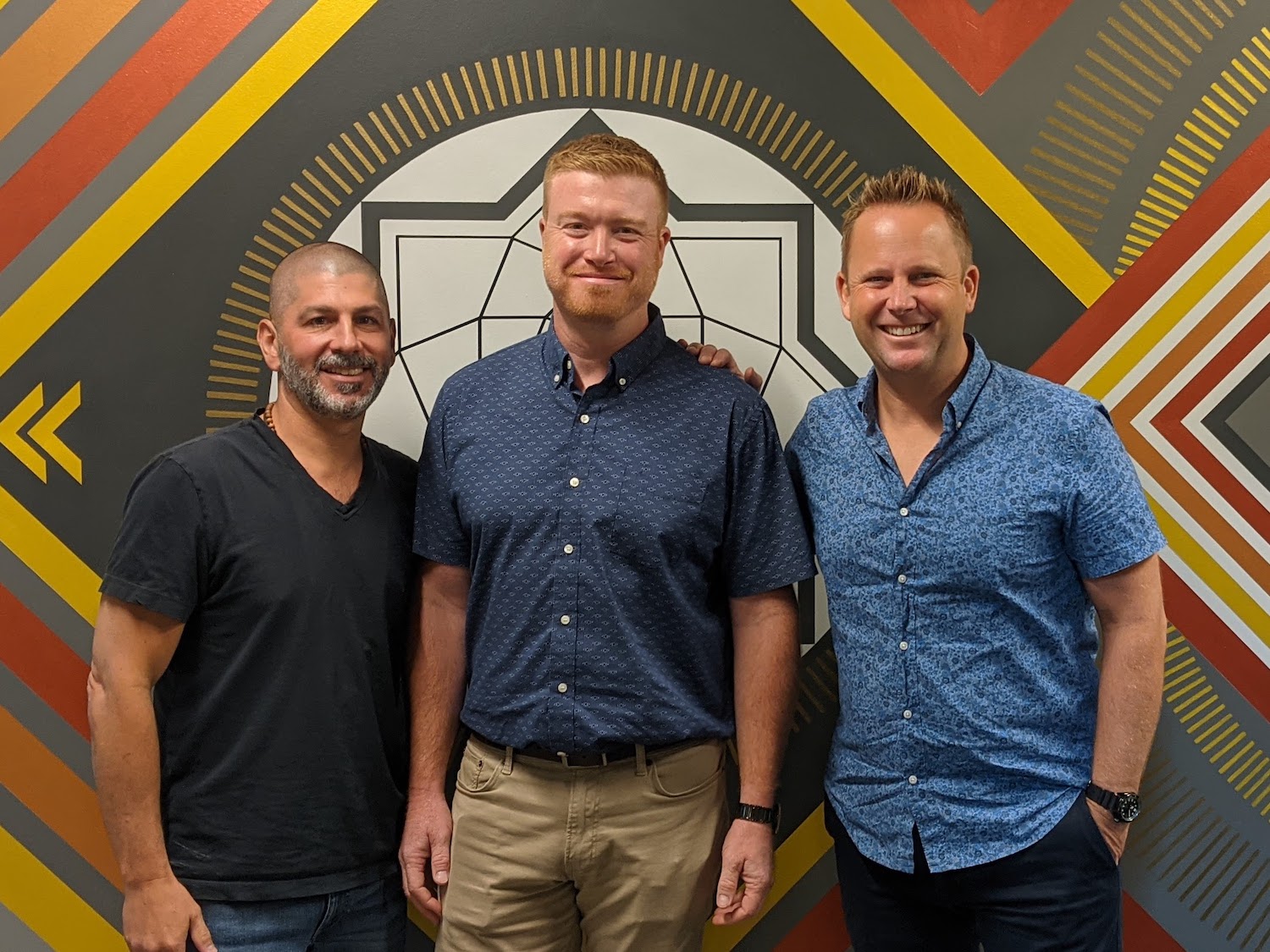 Fulfilld (Warehouse Management)
Warehouse work will soon become a lot easier, thanks to Yosh Eisbart, Michael Pytel and Rick Fischer.
They hope it will become so easy that it creates a new gig economy, in which someone with no training or experience will be able to fill a warehouse shift by simply following the directions on a smartphone app.
Their company, Fulfilld, recently raised $2.5 million — $500,000 more than their goal — in venture capital, including a contribution from Jeff Wilke, the former CEO of worldwide consumer business at Amazon.
A similar technology is already used at Amazon, Eisbart said, but mid-market warehouse companies don't yet have access to this technology. 
This is the fourth startup Eisbart and Pytel have partnered on. Their work mostly revolves around their background in SAP enterprise resource planning software.
Their last startup, NIMBL, was acquired by a European competitor, Techedge, in 2018. NIMBL had grown to 300 people and $50 million in revenue by the time they exited the company in 2020.  
During their 10 years at NIMBL, they saw the shortcomings of SAP's warehouse management system, as well as those of its competitors. Some of their clients would ask them to build custom software with integrated IoT, but they never brought those concepts to market.
That's where Fulfilld comes in.
Through the software, a user can create a digital schematic of the warehouse that the software can understand through beacons in the ceiling, as well as tags on robots, forklifts and other assets.
Eisbart said the software is able to capture the location of movement within the warehouse six times per second.
That data is then pumped into Fulfilld's machine learning and data intelligence models, which then provides real-time directed tasks to employees.
"What we're doing is we are providing system-directed tasks to the warehouse worker...so they are able to become efficient the moment they step on the warehouse floor," he said.
The software is loaded onto an Android Pixel 5 that slides into a scanner they developed that features a custom circuit board, 5G broadband and real-time location awareness.
While other companies in their industry are adding features on top of existing warehouse management platforms, Eisbart said they wanted to integrate a new hardware tool to create a more comprehensive out-of-the-box product they call "warehouse management orchestration."
"We feel like what we've got here is an opportunity to disrupt both ends, because we're square in the middle between hardware, software and the big consulting companies," Eisbart said.
Fulfilled has 10 full-time employees and has more than 10 open positions available.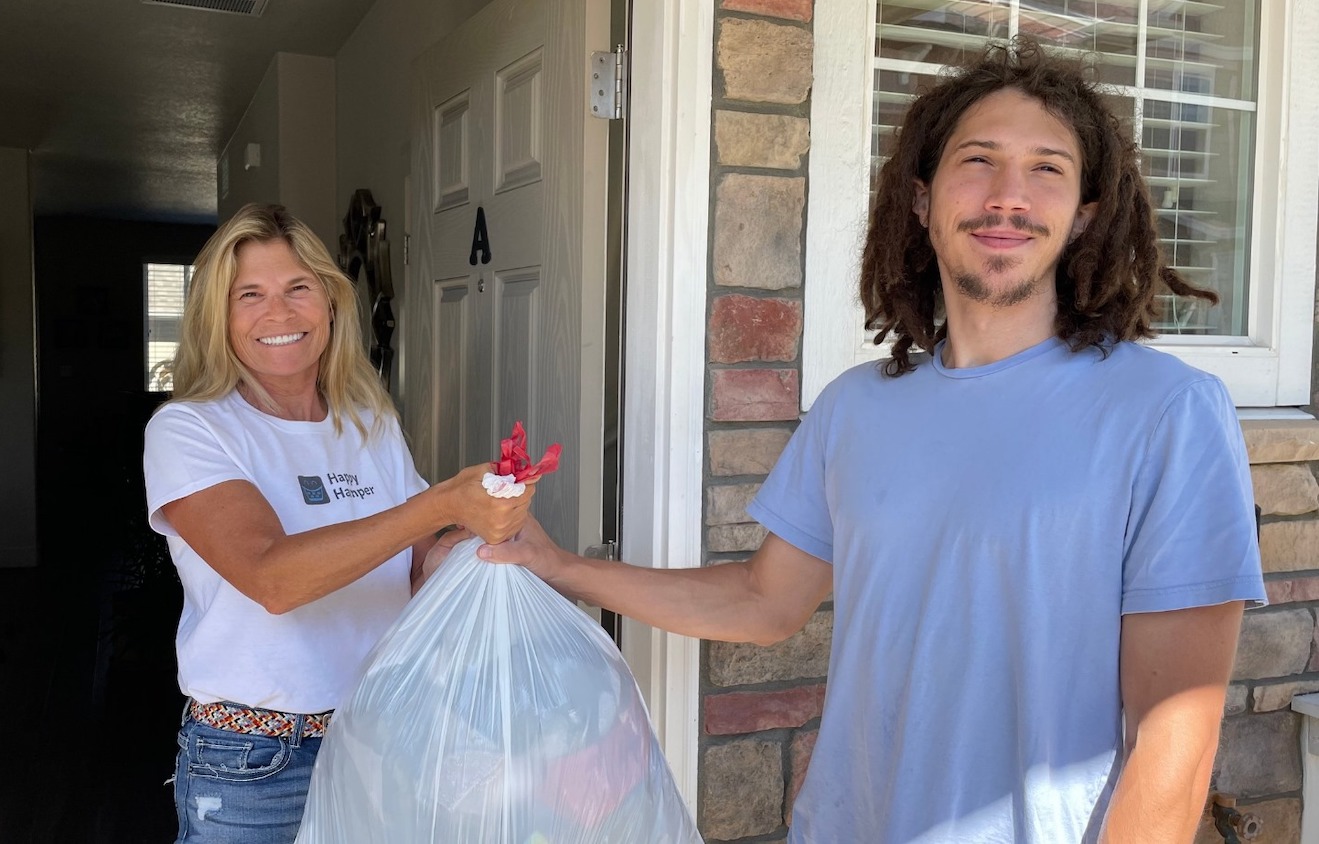 Happy Hamper (Laundry Service)
Like most people, Jackson Marinoff is not a fan of laundry.
Instead of lugging his laundry over to his mom's house on the weekend, though, he asked her to partner with him on an idea for a laundry app. 
After a year of work, 30-year-old Jackson and his mother Kim launched Happy Hamper, an app that connects laundry-loathers with one of the company's independent contractors, most of whom are stay-at-home moms looking for extra income. The independent contractors wash, dry and fold the clothes.
"What people love about what we're doing is we are changing the lives of our washers," she said. "They know their money is going to the community. It's going toward a family. It's going toward a mom being able to stay home with their kids."
Laundromats charge an average of $2 per pound for a load of laundry, which typically weighs 10 pounds, Marinoff said. 
"Twenty dollars per load is really way too much to pay for one load of laundry," she said. "We charge only $8.99 in an effort to make laundry much more affordable."
Pick-up and drop-off service costs extra, as does same-day service. Marinoff said about half of their customers choose the pick-up and delivery service, while the others drop the laundry off and pick it up at the washer's house.
Marinoff said the average sales ticket is over $35, which leads her to believe that many working parents are outsourcing a whole family's worth of laundry. She said they recently received a sales order that topped $100.
Marinoff originally thought she would have trouble finding launderers, but that hasn't been the case. They have 73 washers in the Denver area, stretching as far north as Greeley and as far south as Colorado Springs.
The washers do have to go through training and an onboarding process, and they must commit to a smoke-free home and a pet-free folding area.
The app was developed by HalfBlast Studios in Boulder. Marinoff said the app is being downloaded 80 times per day.
The mother-and-son team have been creative in marketing their product. Jackson Marinoff, who runs social media for a top YouTube channel, has been boosting the brand's exposure through funny videos on social media.
The two have also adopted a guerrilla marketing approach. While Jackson hands out flyers on the street, Kim drives around outside Colorado Rockies games with a promotional banner on the side of the car, blaring their radio jingle from a speaker system.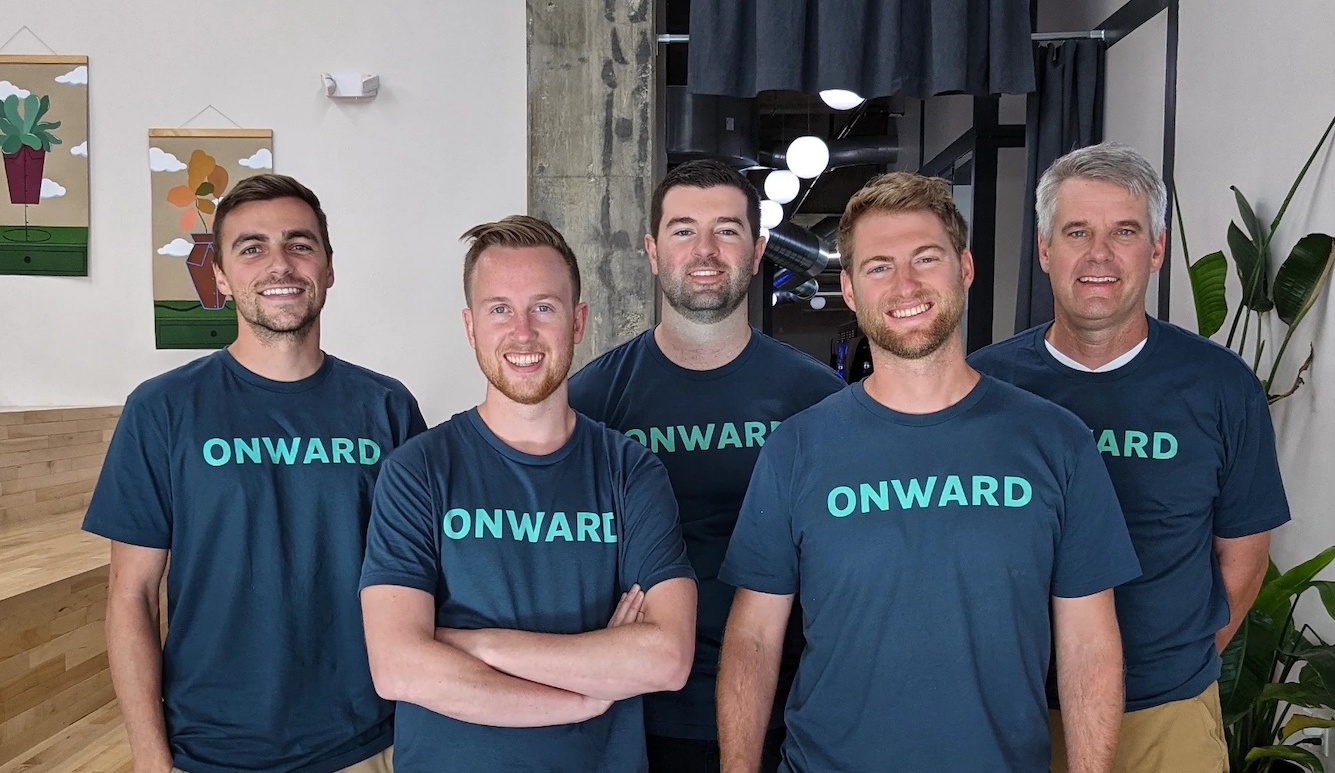 Onward Delivery (Logistics)
On average, it takes retailers 35 days to ship a customer a couch, a bed or any other large appliance or  furniture.
Denver-based Onward Delivery can get that time window down to three days, but CEO Grafton Elliott is pushing for next-day or same-day delivery.
How do they do it? Through hitchhiking.
Onward Delivery connects retail stores selling heavy furnitures and appliances to delivery companies that are already heading in the same direction.
Elliott came up with the idea after witnessing the inefficiencies in the freight brokerage industry.  Before starting Onward, Elliott oversaw regional operations for a freight brokerage company, which tasked him with locating warehouses and shipping companies on behalf of retailers.
"In general, the freight brokerage industry is broken because they pick one delivery company or one warehouse in every single market to make their delivery for them, which completely fragments the market," Elliott said.
Because of this fragmentation, Elliott said 95 percent of the box trucks leaving their warehouse dock are not filled to capacity. About 43 percent of the box trucks are completely empty.
"There's a driver shortage right now in the U.S.," he said. "The answer to fixing the driver shortage is not hiring more drivers. It's making the drivers on the road more efficient. That's the ultimate goal here."
Onward Delivery launched in March 2020, but they only recently found their stride in the last six months, with guidance from the Techstars accelerator program. They started automating their processes in April, which has led to a sixfold increase in revenue.
Onward now partners with 50 retail stores, such as Mattress Firm, Woodley's Fine Furniture and HW Homes.
On the shipping end, Onward partners with about 20 delivery companies, which means they have about 500 trucks to "hitchhike" onto.
With a larger network comes a larger delivery territory. Whereas most large freight brokers only cover half the state of Colorado, Onward's larger network enables retailers to sell to anywhere in Colorado, unlocking a new customer base.
They recently completed a same-day delivery 150 miles into the mountains of Colorado – a job Elliott said would typically take months to schedule.
"We are flattening the world in these remote cities and allowing them to see same-day deliveries for the first time ever," he said.
Onward recently started to expand out of Colorado and into Iowa through a partnership with Slumberland Furniture. Soon, their work with Slumberland will bring them to other Midwestern cities, such as Madison and Omaha.
Onward is currently working with a team of nine. Once they finish their upcoming seed round, they expect to hire 20 people to scale the business.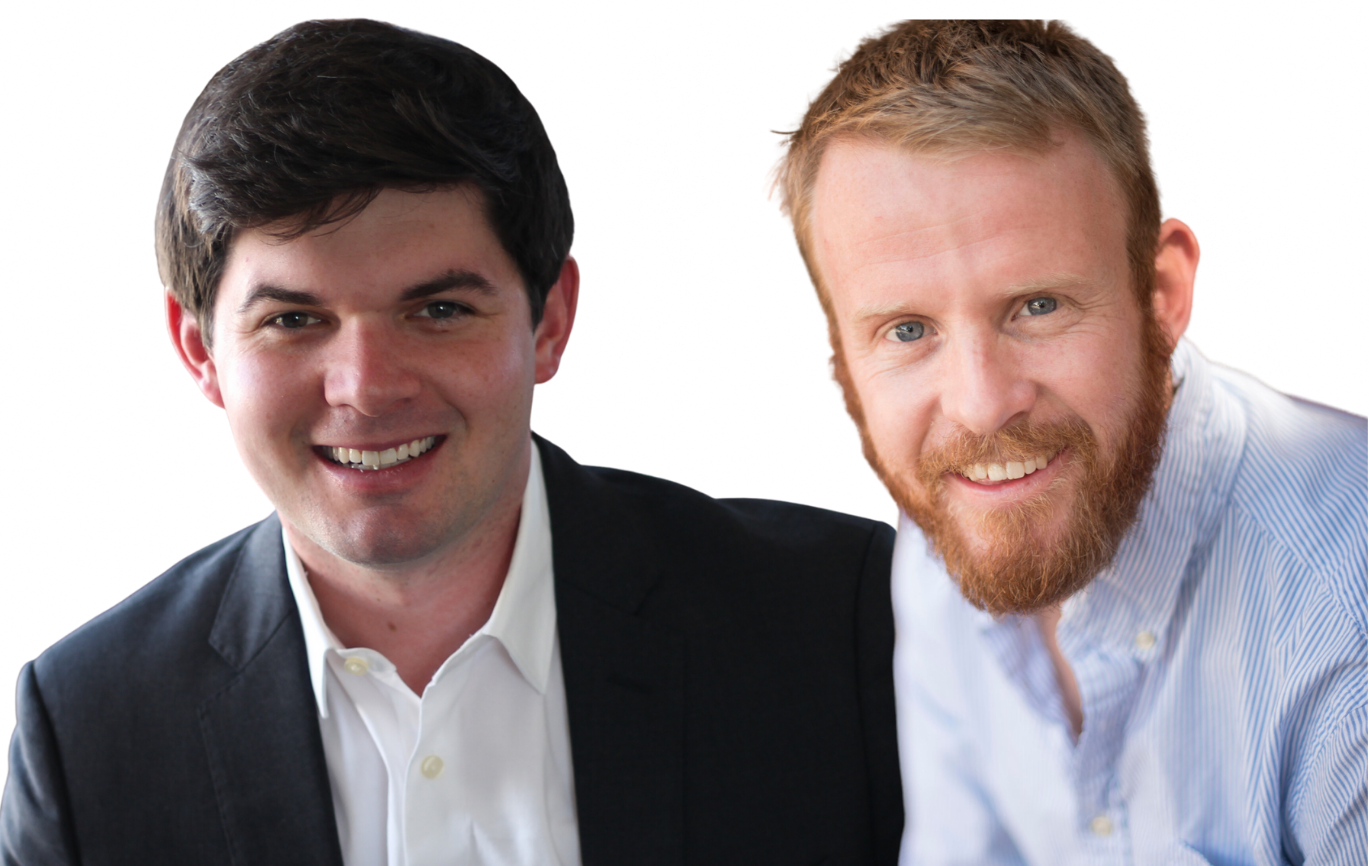 Urban Sky (Aerial Imaging)
High above the clouds and commercial airspace, at the outer edge of the atmosphere, is a space known as the stratosphere.
Jared Leidich has spent most of his professional career thinking about the stratosphere and its potential. 
About a decade ago, he led the team that designed the StratEx spacesuit worn by former Google executive Alan Eustace, who was carried by a balloon into the stratosphere in 2014. Eustace broke a world record for the highest balloon flight of all time (136,000 feet), followed by the longest and highest freefall ever.
Leidich met Andrew Antonio during the StratEx project and later went on to work with him at World View Enterprises.
In June 2019, the two joined forces to launch a new venture, called Urban Sky, that aims to learn more about the world through stratospheric observation.
"Our team is passionate about enabling access to more and better Earth observation data to fuel new insights about our world," Antonio, Urban Sky's CEO, told Built In. "The stratosphere is one of the last, virtually untapped commercial frontiers, and Urban Sky plans to commercialize this layer of Earth's atmosphere for the benefit of all humanity."
The Denver-based startup announced in August that it had raised $4.1 million in seed financing. Eustace was the company's first investor. Urban Sky has six employees and plans to grow in the next year to a headcount of 11.
After two years of work, Urban Sky recently introduced its patented "microballoon," which flies to the stratosphere to take high-resolution images through remote-sensing technology. 
"Satellites have the advantage of being able to see huge swaths of the earth at once but they have this huge disadvantage that they are so far away that it's hard to get high resolution," Leidich said. "On the other side of the spectrum, you have drones and aircraft that are finding a lot of market traction for really high resolution, but they can't see very much because they are so close to the ground. 
"We are trying to hit the sweet spot between those two things where it has aircraft-like data quality and satellite-like coverage swaths."
Urban Sky's stratospheric microballoon method is also cheaper than an aircraft or satellite, and its carbon footprint is 27 times less than that of an aircraft. The microballoons are also reusable.
The company plans to commercialize the microballoon for multiple applications, including wildfire monitoring, disaster response and insurance claims. In the case of wildfires, microballoons are a safe way to capture aerial imagery without endangering a pilot in an aircraft.
Traditionally, stratospheric balloons are much larger and are easily blown around. Because they are difficult to control, they have mostly been used for meteorological purposes and not aerial photos.
Urban Sky's microballoon, however, is able to be placed more accurately due to its advanced flight modeling software and its ability to launch from mobile locations in just minutes with minimal personnel. 
Flight-planning and weather is a big part of the business — and a difficult one.
"You can predict where a balloon is going to fly," Leiditch said. "If you know exactly the path the balloon is going to take, you can make sure you launch from a perfect upwind location to make sure the balloon drifts over the target."