New Unicorn JumpCloud Valued at $2.56B Following $159M Series F Round
Headquartered in Louisville, the cloud-based directory platform for IT professionals has raised $350 million since launching in 2012.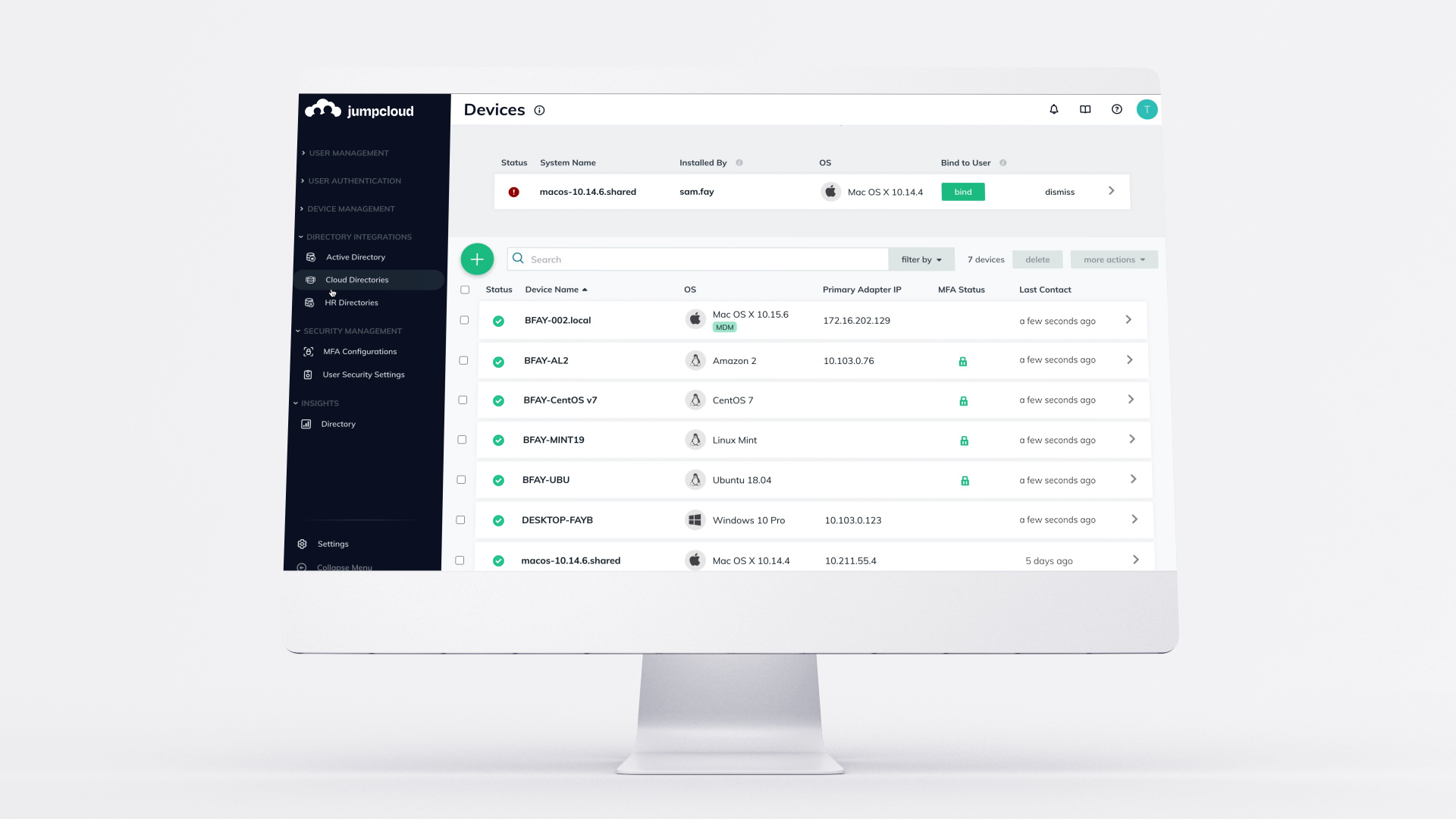 A new unicorn has emerged in Colorado's tech scene.
JumpCloud, founded in 2012, announced Monday its valuation more than tripled to $2.56 billion. The new valuation comes as the company announces a $159 million Series F round — just eight months after it received $100 million in Series E funding. JumpCloud has raised more than $350 million to date.
Headquartered in Lousiville, JumpCloud was developed as an alternative to Microsoft's Active Directory, which was designed to provide secure access to employees working from different Microsoft computers in the same office. As more businesses shifted to cloud-based devices, Apple products and remote work, tech vendors scrambled to create add-ons such as single sign-on, multi-factor authentication and device management.
Recognizing that this stopgap approach was not affordable or scalable, JumpCloud invented an alternative directory platform that securely connects employees with enterprise systems, applications and other resources through a unified, cloud-based platform that can be accessed from any device. The platform also allows IT teams to see and control which employees have access to each system.
JumpCloud employs more than 400 people in five offices, including satellite offices in Denver, India, Colombia and Costa Rica. The company plans to expand its workforce to about 500 employees by the end of 2021, Cate Lochead, JumpCloud's chief marketing officer, told Built In via email. In the meantime, JumpCloud is actively hiring for dozens of positions in Colorado.
"We win because we reduce the number of tools that IT has to manage — and we do it with a platform that is modern, easy to use and far more affordable than a patchwork of different solutions," Lochead said.
JumpCloud boasts nearly 5,000 customers, including Cars.com, GoFundMe and ClassPass.
"JumpCloud has helped us put together all of the identity and device management pieces in a much-needed way during the pandemic," Kyle McKenna, manager of enterprise technology at Cars.com, said in a statement. "As our company grows, the scalable JumpCloud platform allows us to more easily manage all of our devices and users, which saves us time and resources."
The Series F round was led by Sapphire Ventures with additional participation from Owl Rock, Whale Rock Capital, Sands Capital and Endeavor Catalyst. Existing investors General Atlantic, funds and accounts managed by BlackRock, and H.I.G. Growth Partners participated in this round as well.