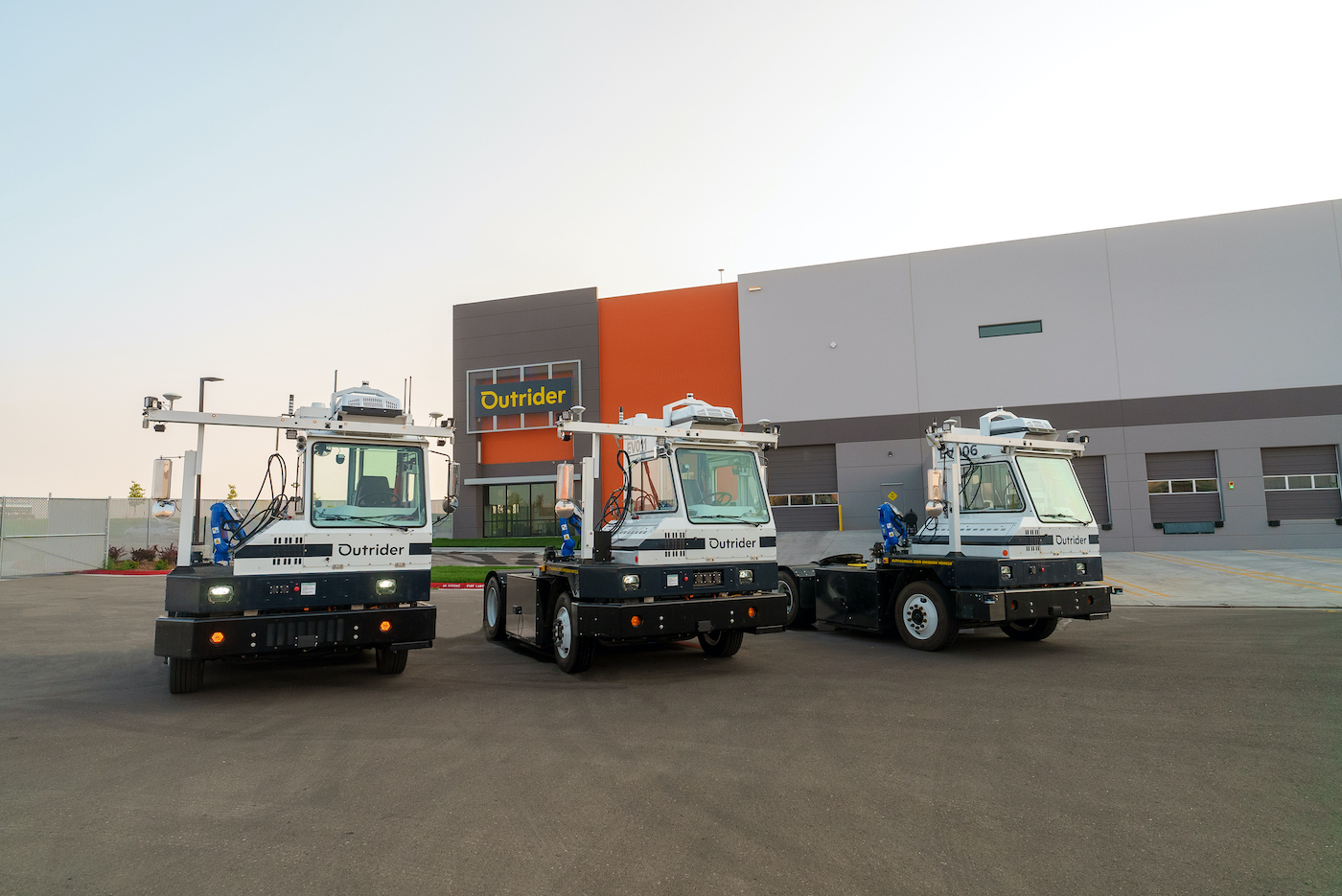 Outrider, an autonomous yard truck logistics startup in Golden, announced this week it's expanding its footprint with a new testing facility.
The company's new 200,000-square-foot distribution yard is located in Brighton, just north of Denver, and is built to the size and scale of Fortune 500 distribution yards. This is the first test site dedicated to yard automation and Outrider's second, but largest, testing facility.
"Outrider's the only company in the industry 100 percent focused on next-generation yard operations and offering a unique integrated system … which is able to move trailers to and from loading docks to these big distribution hubs, and do so more efficiently, safely and sustainably," Andrew Smith, Outrider co-founder and CEO, told Built In. "We will ensure with this test site that not only are we bringing great technology to our customers but to make sure that they actually last 24 hours a day, 365 days a year that it has to."
The Brighton facility currently operates tests 16 hours per day, five days a week. Come next year, the facility will operate around the clock. 
A portion of the new facility will also be used as a warehouse to convert electric yard trucks into autonomous vehicles operating on Outrider's software. The software can deploy multiple vehicles with the click of a button. 
Outrider isn't the only company seeing growth in this industry. The autonomous trend has gained major traction since the start of the pandemic, with several companies like Grubhub, Domino's and Coco rolling out autonomous delivery vehicles. 
Since launching in early 2020, Outrider has more than doubled its 70-person team to approximately 140 and is actively hiring. This young startup has raised $118 million in funding, including a $53 million round when launching and a $65 million round last October.