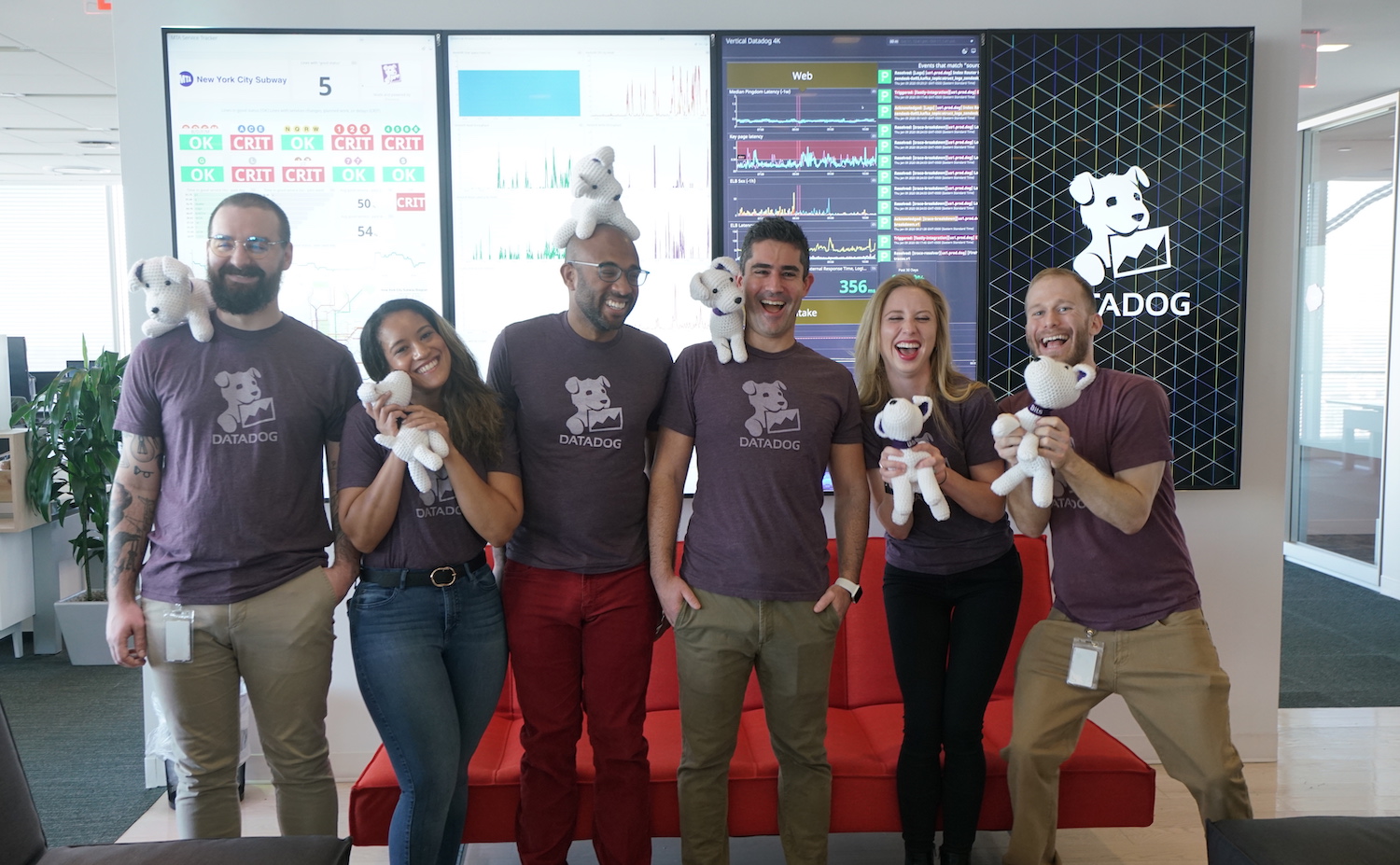 Datadog, a New York-based monitoring and security platform, is making moves and growing its presence in Colorado's capital city.
The company recently announced it will open a new, larger Denver office later this year. The 25,000-square-foot office will serve as the company's new Western U.S. hub and support all Datadog locations. 
Denver beat out Dublin, Ireland, for Datadog's expansion, securing 400 new jobs for the Mile High City, according to a news release. The new positions will range from sales and marketing to support and will be added "over multiple years," according to the company. 
"Datadog is a great addition to Colorado's global tech sector and a tremendous example of the power of employee ownership," Gov. Jared Polis said in a statement. "With all of its full-time employees having an equity stake in Datadog, the company's success is truly everyone's success and that makes these new jobs so rewarding."
The company currently has 98 employees based in Denver. Datadog is actively hiring for 27 positions in Denver with open positions ranging from engineers and recruiters to program managers and account executives, with more job postings to follow.
Datadog CEO Olivier Pomel said the new office will help the company serve customers in the region. In addition to its Denver location, the company has offices in New York City, Boston, Dublin, Paris, Singapore, Tokyo and Syndey, Australia. 
The cloud-based monitoring and security platform is used by IT professionals, security teams and developers. Datadog's platform, which is available in 30 countries, serves several industries including healthcare, manufacturing, technology, gaming, entertainment, retail, e-commerce and more. Datadog customers include Comcast, Nasdaq, Deloitte and Peloton, according to the release. 
Datadog went public in September of 2019 at $27 per share. Today, the company's stock is valued at nearly $92 per share. Datadog was also included in Built In's 2021 Best Places to Work In Colorado listing.