Why Convercent Is Looking for Culture Adds — Not Fits
"If you have to fit into a mold, into a culture, into anything, you're not necessarily adding to it or bringing who you are to the table."
A strong company culture is a crucial ingredient in a company's operations, informing team cohesion, strategic decisions and more.
How do you retain that culture? Should recruiters and hiring managers be focused on bringing on those who can gel with a culture (a "culture fit") or those that bring something new to the table (a "culture add")?
For Hailee Haas, recruiting and onboarding manager at Convercent, the advantages of the latter — and limitations of the former — are clear-cut.
"If you think about culture fit, it's more of a closed-minded approach — whereas culture add opens up so many possibilities," she said.
Culture add is an approach that's front-and-center for Haas and her colleagues at the ethics and compliance software company. In practice, Haas said, it means expanding their candidate search to be more inclusive of a wider range of backgrounds and experiences. It also means doubling down on unconscious bias training and other forums for learning.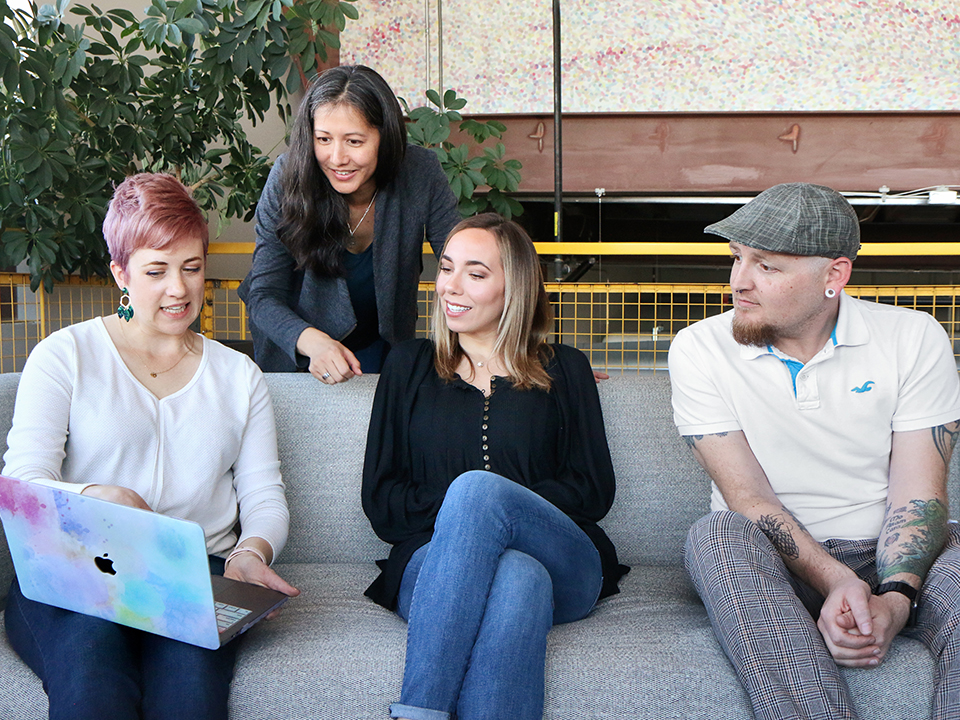 "Part of our Diversity, Inclusion, & Belonging mission statement says,'You belong here.''' You might not be the tech person that you would think fits into a growing software company, but that is not how we look at it," Haas said. "We want you to come as you are — not as an employee or as your job title, but as yourself."
A focus on culture add is also particularly important considering the field in which Convercent operates, said Chief Ethics and Compliance Officer Asha Palmer.
"We really believe that culture and diversity are competitive advantages," Palmer said. "Compliance and ethics are about fairness, harassment, discrimination and organizational justice. If we focus on those things within our own company, we can help enable our customers to do the same."
What's more, according to Senior Business Development Representative Suraj Tankaria, that viewpoint will be all the more important after being acquired by OneTrust in April.
"We're going to go so much bigger. We will need different thoughts, people, ideas and experiences to build that team to the best it's going to be," Tankaria said.
Recently, Palmer, Haas and Tankaria discussed how eschewing "culture fit" in favor of "culture add" benefits the Denver-based software company.
Thinking About Culture
Loosely defined, "culture fit" alludes to "how the candidate will assimilate and adapt to the preexisting culture, values, behavioral norms and beliefs of a company," Built In previously wrote. "Working with people who continue to fit into a culture is not only a sure fire way to reinforce unconscious biases, but in the long run, it limits a team's ability to think creatively and generate innovative ideas and solutions,"
the article
also noted.
What is the importance of hiring for culture add versus culture fit?
Palmer: If you look at something fitting, it fits inside of what already exists. If you have to fit into a mold, into a culture, into anything, you're not necessarily adding to it or bringing who you are to the table. Cultural fit has also been historically disguised as discrimination. If you don't fit, because you're not just like someone, then you're out of there.
We wanted to really shift that mindset to say: Who enhances our culture? Who brings their whole self to Convercent and makes Convercent better? That's the person that we want — not someone who just looks like us, thinks like us, talks like us, does like us. That is not what we're striving for.
If you have to fit into a mold, into a culture, into anything, you're not necessarily adding to it or bringing who you are to the table."
What are the benefits of that approach?
Palmer: There won't be diversity in tech unless we actively promote diversity in tech. When I say, diversity, I mean age, race, gender identity and more. At the end of the day, tech creates bridges for people and advancement within society. If we're not creating those bridges with diverse viewpoints, then we're doing a disservice to the customers that we provide a service for.
Convercent's technology gives the opportunity for every person to be able to speak up and be heard. If we don't create a product that is sourced by everyone, we can't deliver on the mission to drive ethics to the center of business for a better world. We need all the perspectives of the world in order to create a product that actually delivers that
Tankaria: Our new group of colleagues really represents a diversity of thought and a way of thinking that's perhaps different from what's already existing at the business. For example, we've got a couple of team members who have come in from hospitality who have changed their careers and gone into business development. That's fantastic because it's given us a different way of thinking. 
How do you put this into practice?
Haas: We want to operationalize this and really weave it into the design of our processes and our strategy. We already have unconscious bias training that we have used in the past; we'll be refreshing it and adding to what that stack of lessons looks like. Culture addition will be a part of that. We've talked about microaggressions in the workplace as being a part of this. I see it as really becoming a mature training that we will make sure everyone has a chance to take before they're in the situation of talking to a candidate.
I see my role as integral in ensuring that our hiring and interviewing processes and frameworks are consistent across all roles and departments to ensure a fair and equitable experience for all candidates. In my role on the onboarding side, I support some great onboarding programs, which enable new teammates to see how their unique backgrounds, perspectives and roles are valuable and will help Convercent realize its mission.
Tankaria: Having recently been a part of interviews for my team, I think what's interesting is this shift in understanding the person you're speaking with. We've been trying to understand what's behind the person. Rather than just asking them about tech or sales, we've been trying to understand what's behind the person. What's their worldview? What can they bring to our culture? Having that shift has changed how we look at a candidate and assess what they can bring to the team.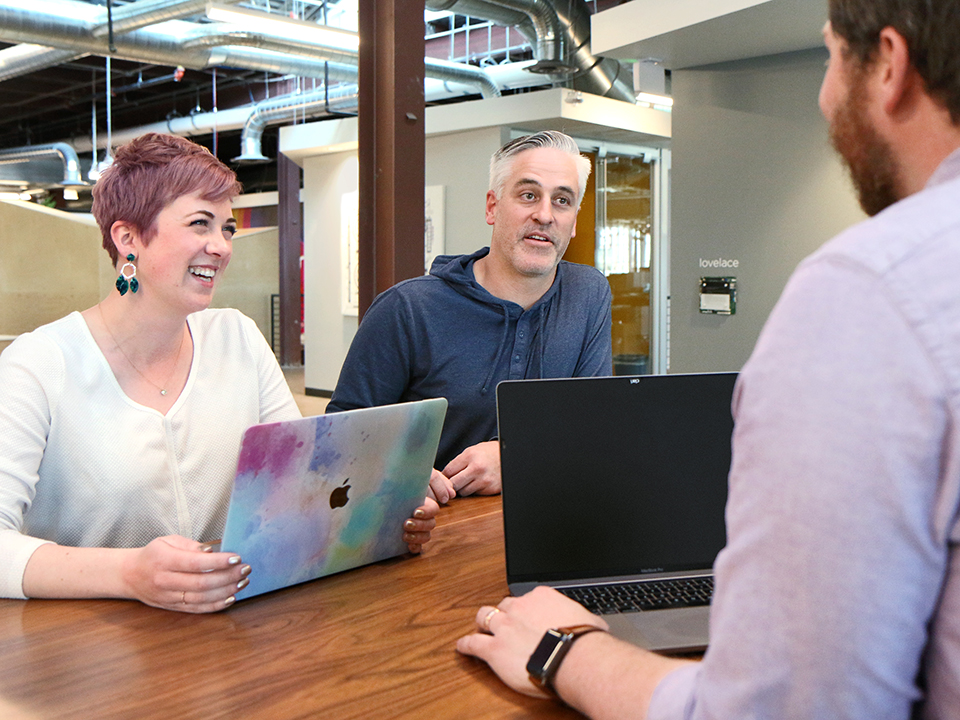 How does hiring for culture add align with Convercent's core values?
Haas: "Curiosity" is one that stands out to me. Just because we said we had a preferred experience that we wanted someone to come in with, maybe there are some roles where we have opportunities to actually stretch beyond that with the different industries and perspectives that people can bring from having past experience outside of tech.
Tankaria: For me, it would be "uncomfortable." When you bring in somebody that's a culture addition, and anyone's ideas are challenged, I think it's intrinsic to be uncomfortable. Embracing that feeling of being uncomfortable and understanding that different views or different worldviews will challenge how you think is so important to making progress.
Palmer: "Open and honest." One of the things that we have to encourage with uncomfortable conversations, is the ability for people to be open and honest, without fear of reprisal. We've even done training within our organization that is called "Conversations, Not Confrontations." Understanding that I have something to say, and it's going to make you uncomfortable, or even makes me uncomfortable — giving me the space and the place to say that is so important.
Have there been any kind of success stories with this approach?
Palmer: I see that it's enhanced our culture, and the connection to me is so much more deep than when I first got here. We have hired more people that are outside of the "normal" tech bubble age and cultural groups in the last six months than we probably have hired in a long time. I think that it's so rich to see people's perspectives. Different generations and cultures are going to think about things differently. We have to build a product that responds to both. Without both of those points of view, we're doing a disservice.
Being in the ethics and compliance space, our job is to change behavior and build accountability. That's what culture addition is about — doing things differently."
How does an emphasis on culture adds benefit you in your own respective roles?
Tankaria: Being on the business development team, I work with some of the largest organizations in Europe. Within those different prospects or clients we speak with, there are different cultures and different ways of thinking. Having colleagues with different thoughts, experiences and worldviews gives me an opportunity to learn what best serves the people we're trying to work with or are working with.
Haas: It comes into play with the resumes that we're reviewing for open roles. "Culture add" opens up the talent pool in a really positive way. Every conversation that we have with candidates allows us to learn more and start to open our minds up to what we truly need for the role versus what is unconscious bias for what we think we need. From there, it's all about the onboarding for me. It's very rewarding to see someone new start with us and feel welcomed and valued for their unique perspective. I love to see people succeed in their new roles and make an impact!
Palmer: Being in the ethics and compliance space, our job is to change behavior and build accountability. That's what culture addition is about — doing things differently. Making sure that I'm partnering with Hailee's team and every team to make sure that this is actually manifesting and people are buying is the most important thing that I can do.