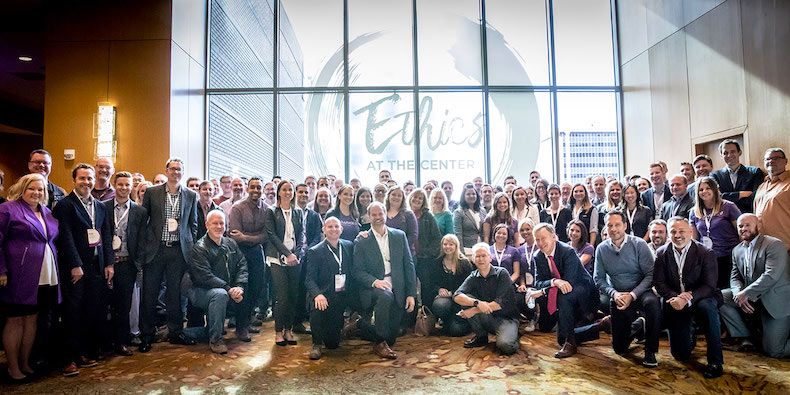 Convercent, a 150-person software company in Denver, is being acquired by OneTrust, according to an announcement released Tuesday.
Founded in 2013, Convercent is an ethics and compliance software company. The company's technology is used by 750 customers in more than 150 countries. OneTrust is a privacy and security software company with co-headquarters in Atlanta and London. Its platform is used by more than 8,000 organizations.
Convercent CEO Patrick Quinlan told Built In he originally had no plans to sell the Denver-based company.
"It became evident that the impact that OneTrust has had on the privacy markets and on their goal of building the world's first trust platform was really impressive," he said. "They've accomplished some really remarkable things in four years, and the scale and breadth of the company is truly staggering."
Convercent will continue operating from Denver and rebrand as Convercent by OneTrust. OneTrust will retain all Convercent employees and plans to hire additional staff, Quinlan said. Convercent's Built In page lists seven open positions.
"We most recently had about 15 positions open, and I expect going forward that we will have more than that on a regular basis," Quinlan said. "But at this point, we haven't closed the acquisition so we don't have final numbers. I just know that we will end the year with more people than we would have had we stayed independent."
The acquisition will be finalized in early April. Financial terms were not disclosed.
Convercent raised $70 million over the last eight years, Quinlan said.
"There's a lot of smiles and pride in what we build and how we have transitioned from the first part of our story now to the second part of our story," he said.