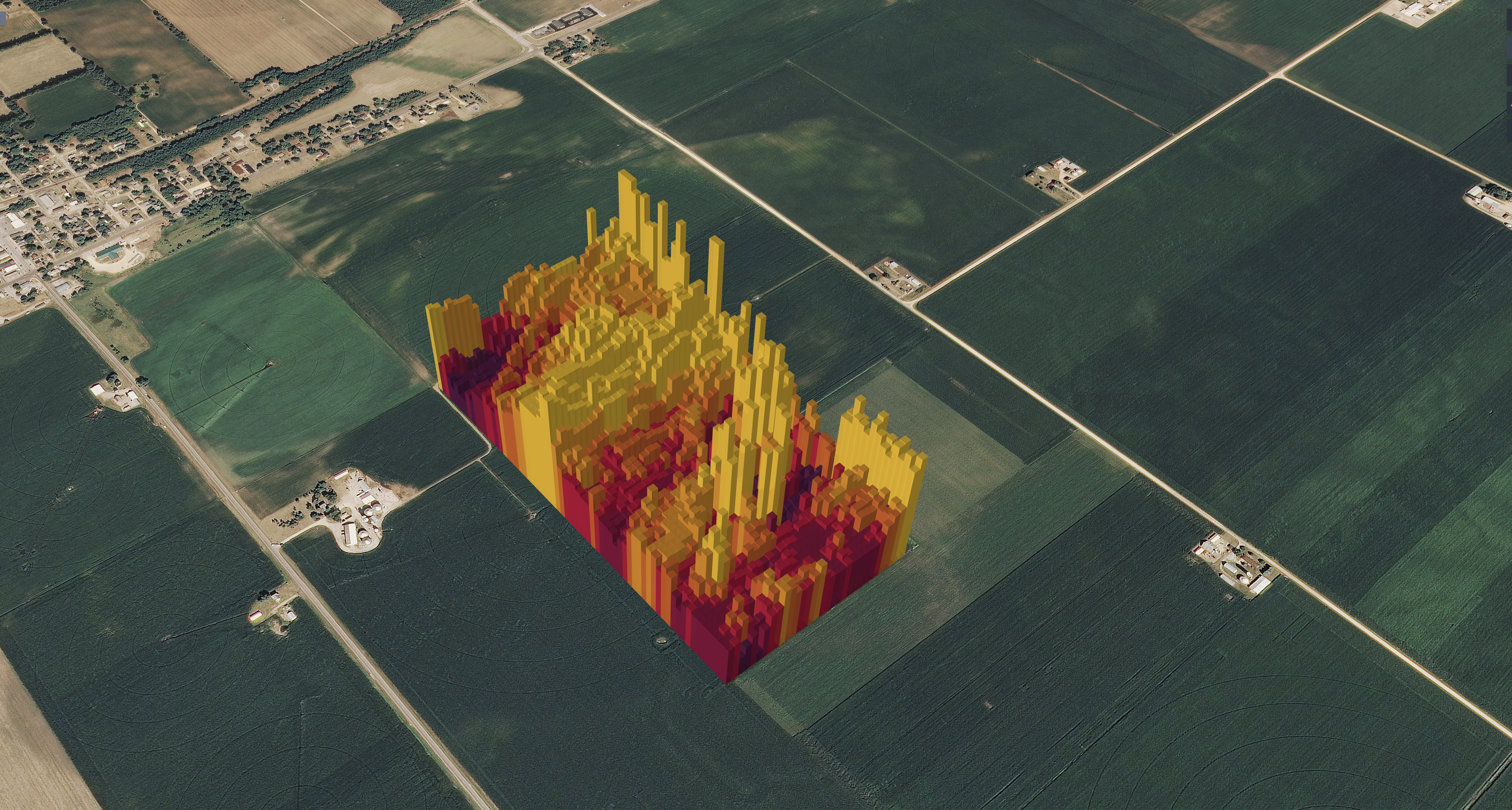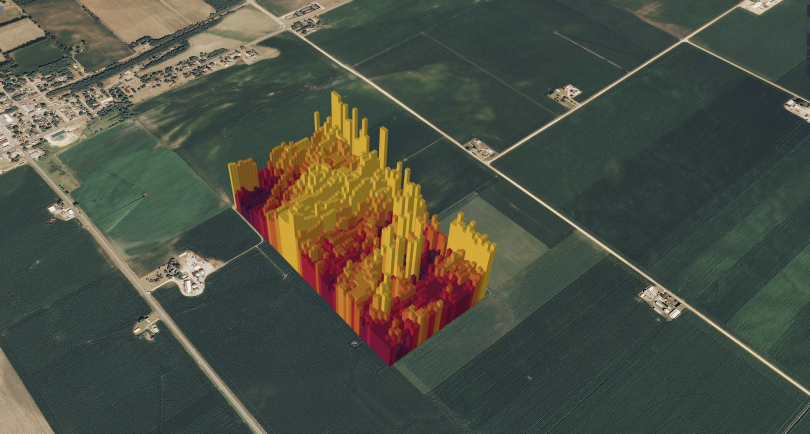 Imagine diagnosing cancer through a selfie rather than a CT scan.
Today, Jack Roswell said that most growers diagnose crop health with a simple snap. In 2018, he co-founded Cloud Agronomics to offer a stalk of corn the same diagnostic rigor that doctors give a human patient. On Tuesday, Roswell's agtech startup announced growth plans of its own.
The Boulder company raised $6 million in seed funding, which it plans to spend on expanding its "agricultural intelligence engine" for remotely diagnosing past, present and future crop and soil health. By combining hyperspectral imaging, machine learning and Internet of Things monitoring, Cloud Agronomics aims to dig deep to offer planetary insight that goes beyond the surface.
"Agriculture is one of the largest, most fundamental industries on Earth and yet it's truly the last to be disrupted by AI and cloud computing," Roswell, the company's chief operating officer, told Built In.
Today, most assessments of soil health still take place through visual inspection, Roswell said. Farmers look over satellite images of a land parcel, or they rely on scientists to physically come out to their farm, gather a soil sample and test its composition in a lab.
Over the past two years, Cloud Agronomics has been using an optical imaging system developed by NASA to scan the Midwest and compile the world's largest geospatially tagged database of land. At the same time, the company has created a machine-learning system to read the database and adjust for varying "soil types and crop types and environmental conditions," Roswell said. This allows insurers, commodities traders and tech companies to use hyperspectral imaging to remotely monitor crop and soil conditions.
Eventually, Roswell also hopes that the company's system for remotely reading the planet can fight climate change.
Roswell said Cloud Agronomics offers a way to scale and standardize the carbon credit market, a program that incentivizes regenerative farming processes. Through the system, farmers who introduce carbon back into the soil — by refusing to till the land, rotating crops, allowing livestock grazing and more — can apply for financial credits based on how well they rehabilitate the soil. Fortune 500 companies can then purchase these credits on stock exchanges. Roswell called the lack of a standard system to remotely measure a soil's carbon content at scale the "missing link" in the market.
"The limiting factor to carbon markets for farmland is the reliance on soil samples. You can't sample tens of millions of acres," Roswell said. "As countries like Australia or the United States promulgate standards, we want this tech to be known."
The company currently has "a handful" of customers, including Microsoft for Earth AI, Roswell said, and aims to spend the funds to reach new clients in the U.S., Australia and Brazil.
The 18-person startup is currently hiring for three positions in product, data engineering and software engineering. SineWave Ventures led the round.