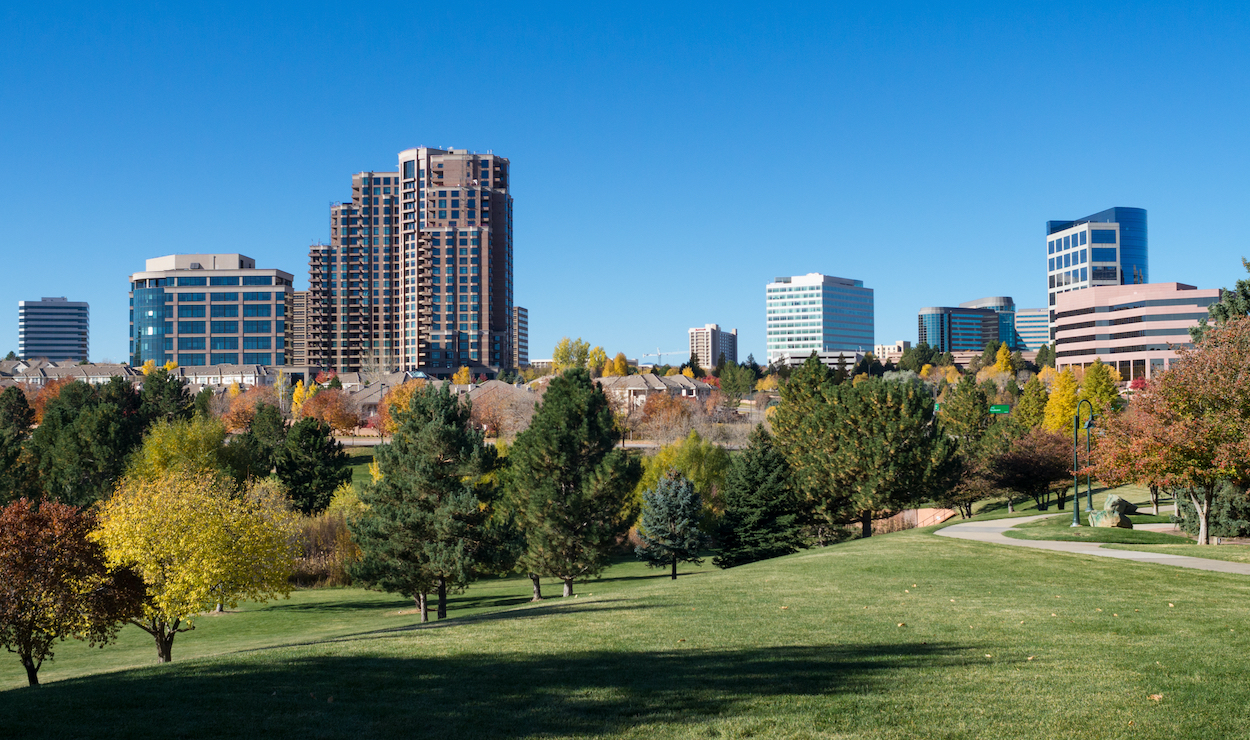 The Denver Tech Center has just gained a major new tenant: LogistiCare.
Based in Atlanta, LogistiCare helps both state governments and private healthcare organizations offer non-emergency medical transportation to patients, facilitating some 63 million rides a year in all 50 states and Washington D.C.
Now, the company will be opening a new office on the 11th and 12th floors of the 15-story 6900 Layton building in the Denver Tech Center, making this the city's largest new office lease since the COVID-19 pandemic began in March not counting subleases, as reported by BusinessDen.
Established in 1970, the Denver Tech Center is a business district that attracts dozens of companies ranging from startups to large corporations. The area roughly corresponds to the Interstate 25 corridor and is accessible by public transportation, making it an ideal location for companies like LogistiCare.
"First and foremost, the location of our new space in the Denver Tech Center is ideal for our employees due to easy light rail and interstate access, walkable restaurants, building amenities and the desirable Colorado work/life balance," President and CEO Dan Greenleaf said in a statement provided to Built In. "From a business perspective, and as the nation's largest manager of non-emergency medical transportation, the thriving ecosystem of the Denver Tech Center is synonymous with technology, innovation and transformational growth that is at the core of what we do."
This news seems to be part of a growing trend of companies based outside Colorado making moves in Denver. Just last week, Amazon announced it will be adding 20,000 square feet to its location in Denver to accommodate the 100 more people it plans to hire in the city. Meanwhile, data analytics software company Palantir announced it is moving its headquarters from Palo Alto to Denver, citing Silicon Valley's "increasing intolerance and monoculture."
A LogistiCare spokesperson told Built In that the purpose of this new office has not been designated yet. The company is hiring in Denver though, listing nearly 30 open positions across various departments on its website.