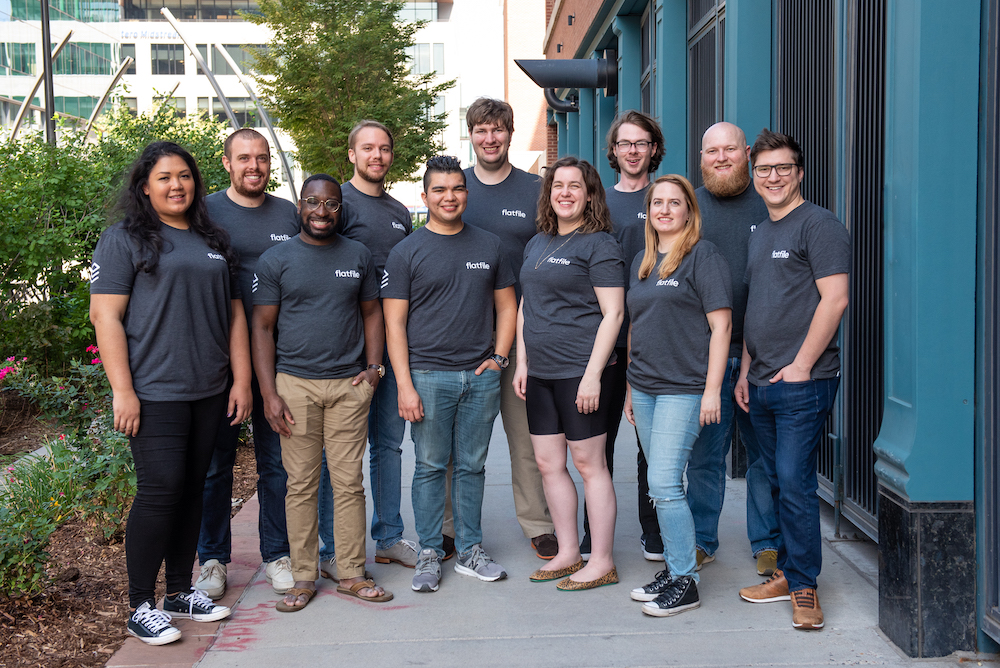 Flatfile was founded in 2018 to make it easier to import large amounts of data during customer onboarding. This is an issue that many businesses struggle with, so investors are eager to back the startup.
On Wednesday, Flatfile announced that it raised seed funding of $7.6 million, a significant sum for a Denver company raising capital at this stage. Two Sigma Ventures led the funding round, with participation from Afore Capital, Designer Fund and Gradient Ventures, which is Google's AI-focused early stage venture fund.
Flatfile integrates with a company's web app and allows customers to upload their data via CSV, XLS or TSV files. Its software then cleans up this information with AI so it is formatted to fit the company's data fields and spreadsheets. Hubspot, Toast, Housecall Pro and hundreds of other companies use Flatfile's technology for their data import workflow.
"We're already saving users more than 10,000 hours per month with AI-assisted, self-service data imports," COO and co-founder Eric Crane said in a statement. "We knew we could apply that learning to more complex data transactions, where a single data onboarding project today takes weeks or even months."
Flatfile's products are all about allowing businesses to accept data from outside organizations. Its newest product, Concierge, is built to do that at the enterprise scale. It allows businesses and customers to exchange data in a secure workplace, which helps large companies that have to accept data from a large number of sources. The company is currently in the process of rolling out Concierge to its customers now.
This new funding will help Flatfile expand in several ways. Crane told Built In that the company is planning to scale its team significantly. The company recently began building a dedicated sales team, which will help it gain more customers in the future. It's also recruiting for roles in engineering, design and more. This funding will also help the company build hype around its new Concierge product.
"We want to ensure that the teams running into those data onboarding challenges know Flatfile is an elegant solution available to them," Crane told Built In.