For most CFOs and business owners, the mere mention of financial reporting is enough to induce cold sweats. Every purchase and transaction — down to the last coffee pod and box of pens — must be calculated and accounted for.
To tame that havoc, Workiva's tech team took a cue from Tetris, the unofficial game of chaos. The tech team thinks of each tool they build like a Tetris block — flexible and wide-ranging so that they fit snugly within any situation on its Wdesk platform. The result? A platform flexible enough to create a single source of financial data for a company and allows CFOs to rest easy.
We spoke with three tech team members about the blocks they're building and how they help companies make sense of financial chaos.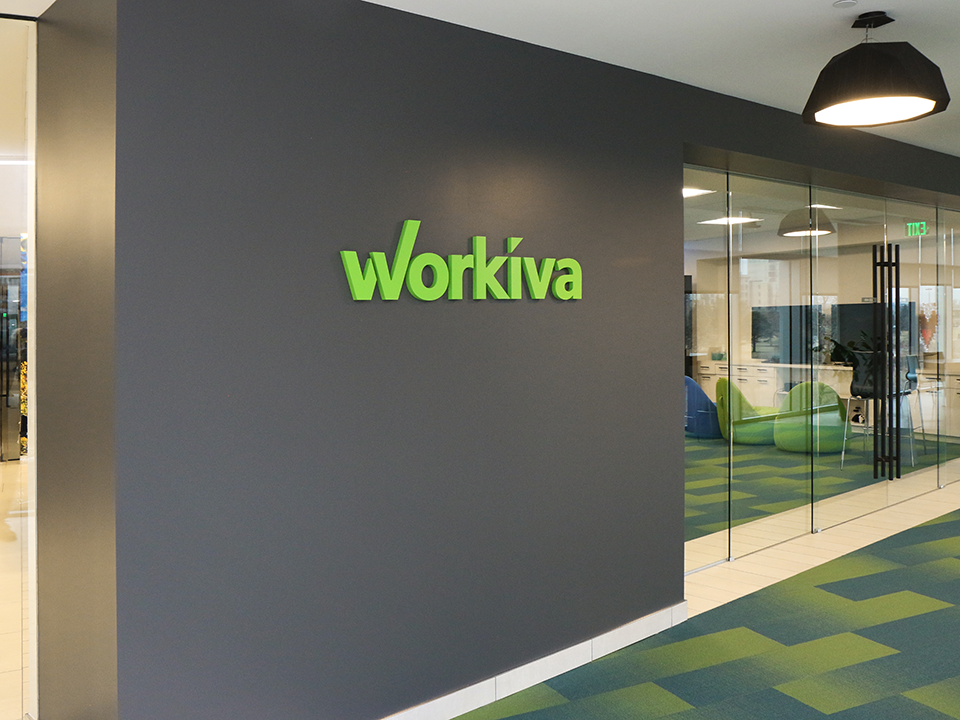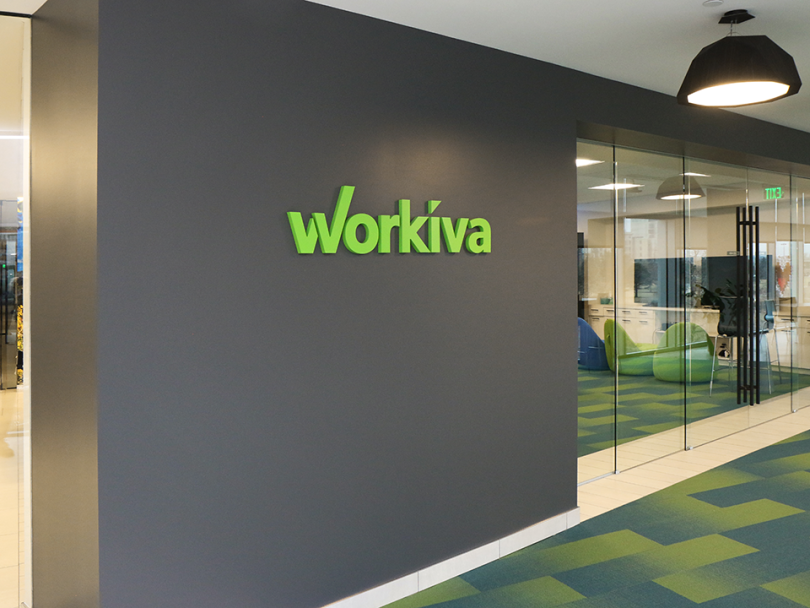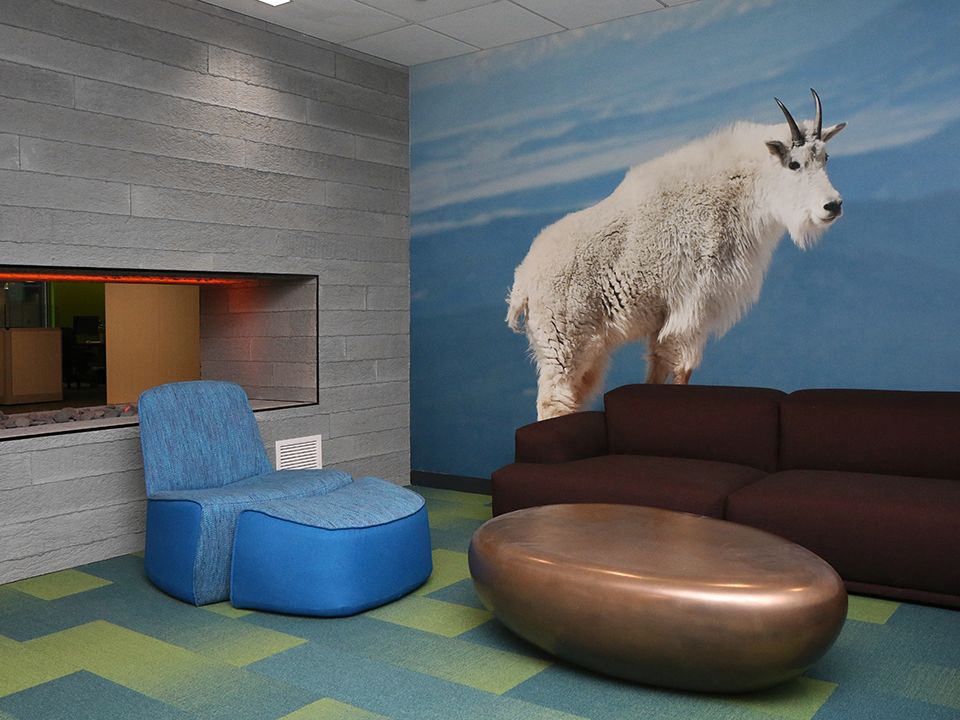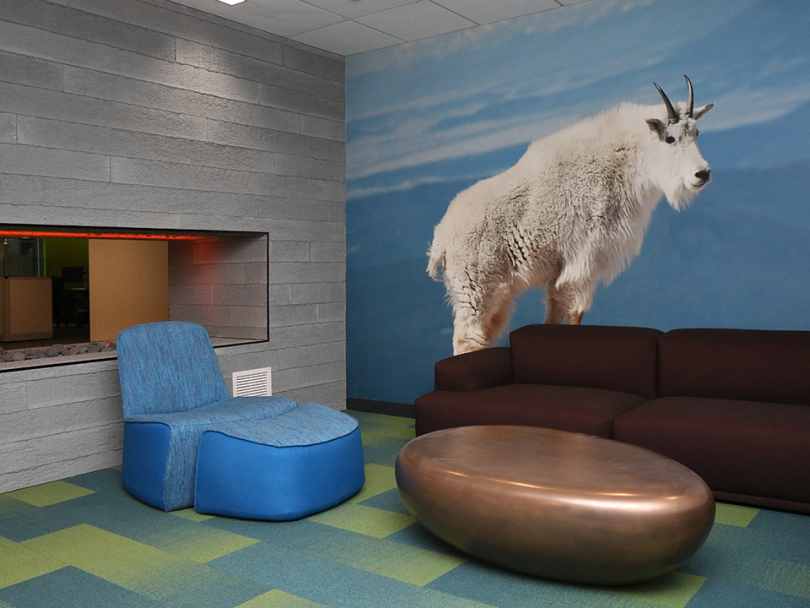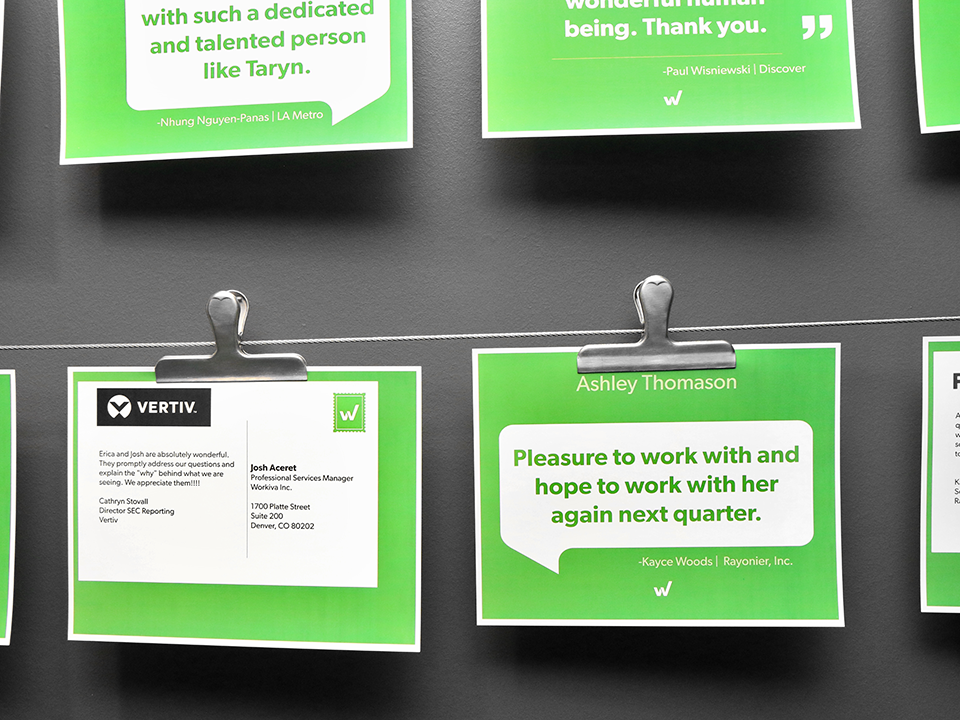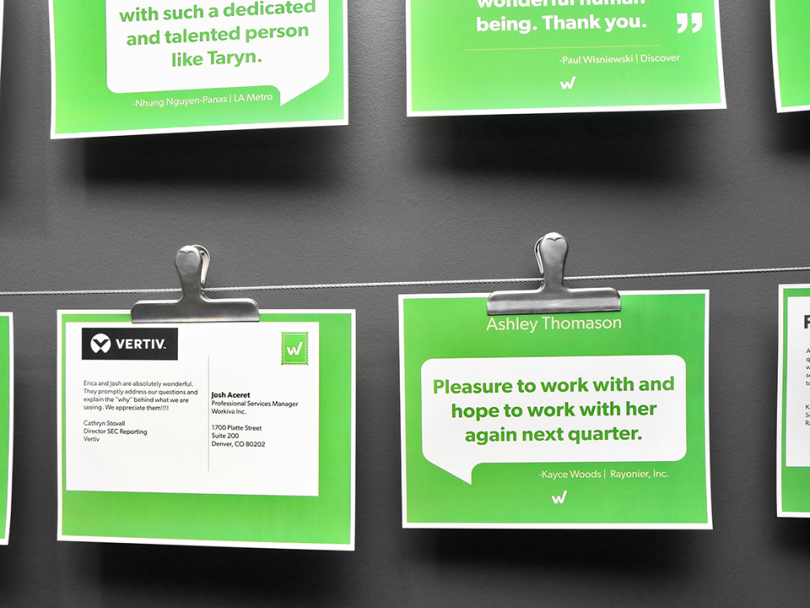 FOUNDED: 2008
EMPLOYEES: 1,300 (140 local)
WHAT THEY DO: Workiva creates and delivers its Wdesk cloud platform, which provides connected data, reporting and compliance solutions for thousands of enterprises — including 75 percent of Fortune 500 companies — around the world. 
WHERE THEY DO IT: Denver
"THE DENVER LOWDOWN": To keep everyone in the loop, Workiva delivers a monthly newsletter that features office happenings, local restaurant reviews and event highlights.
PERPETUAL MOTION: Meet two leaders guiding the product development team and how they keep their team always looking to evolve.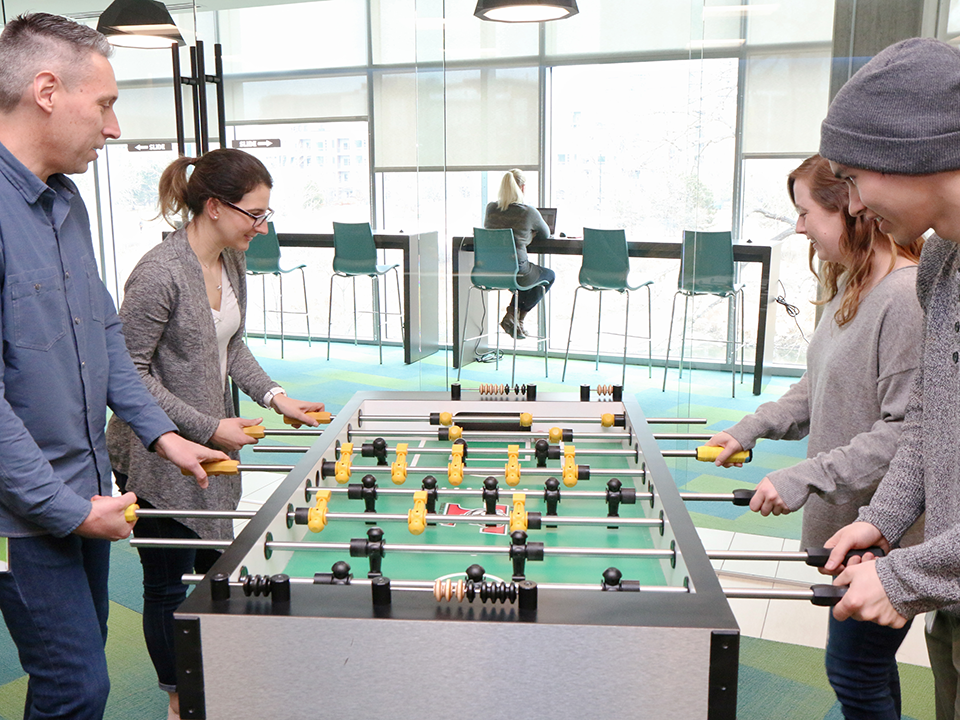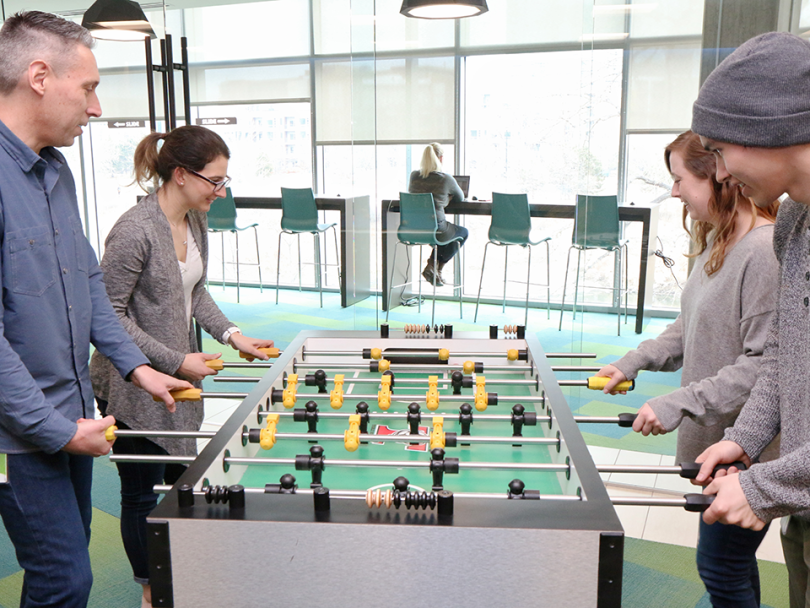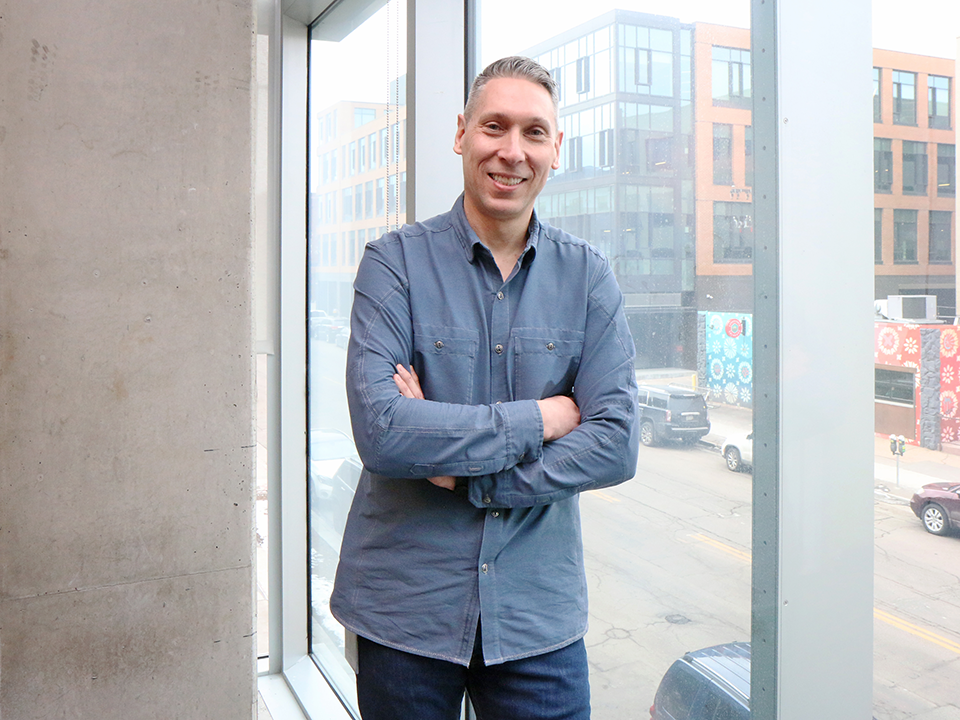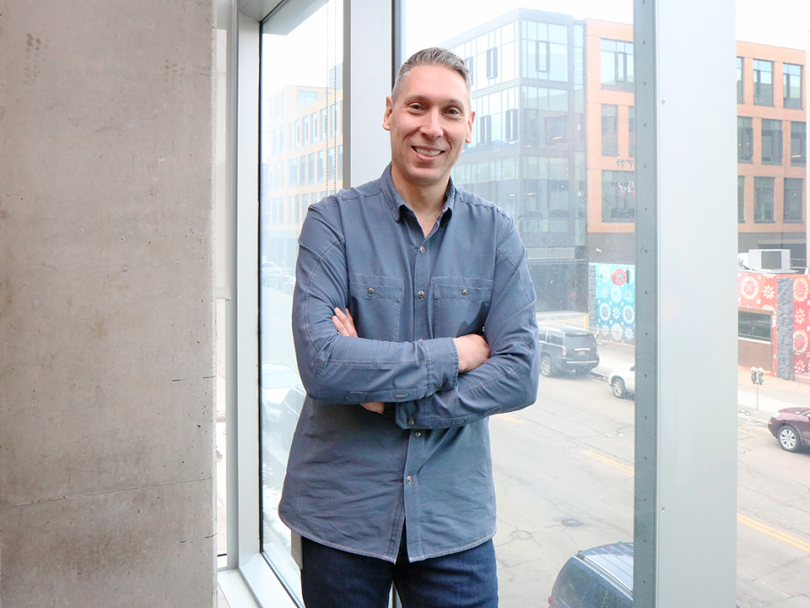 Lance, Senior Director of Product Development
Lance pilots the Workiva engineering team. He meets with human resources, engineering vice presidents, senior directors and directors to collect company updates, discuss outstanding issues, help solve problems and communicate that information to his team.
BEYOND WORK (AND GRAVITY): Nothing brings Lance more joy or perspective than hopping in the cockpit of a plane and burning holes in the sky.
Workiva values a flexible, innovative, collaborative and engaging culture. How do those values shape the way your team works?
We have a variety of teams that build what we call "Tetris blocks." These blocks are often reusable and extensible. Each team has full autonomy in its approach but is driven by overarching objectives and alignment goals with other teams, which promotes innovation, engagement and collaboration.
Everyone wants their blocks to be fast, future-focused and well-engineered, and these blocks need to fit together to create a great product and customer experience. Teams are excited to see all the areas their blocks are used and are open to suggestions on how they can be improved.
Tell us about a project you've led. What excited you most about the project?
When I started at Workiva, I led an initiative to expand our third-party application programming interface. I assembled a cross-functional team, drafted a charter and worked with an architecture guild on developing the architectural principles, life-cycle process and technical tooling required to complete the vision.
The energy level and commitment from everyone to make decisions and contribute to the analysis and discussion excited me. Although we aren't a startup anymore, we haven't lost that desire to tackle new and interesting initiatives to enable our continued growth.
Although we aren't a startup anymore, we haven't lost that desire to tackle new and interesting initiatives to enable our continued growth."
With data playing an ever-larger role in business, where do you see the biggest opportunity for product growth in your industry?
We love data. Our product can sort, transform, distill and ingest critical data from legacy and disparate data sources in an organization. We make sense of that data and provide a "last mile" of reporting and analysis for our customers. A key component to our solution is providing a single source of truth that can be linked across multiple reports and dashboards.
To date, our customers have created over 15 million connected documents containing over 5 billion linked data elements. We continue to examine and debate how our core competencies will solve more problems and use cases in today's global marketplace.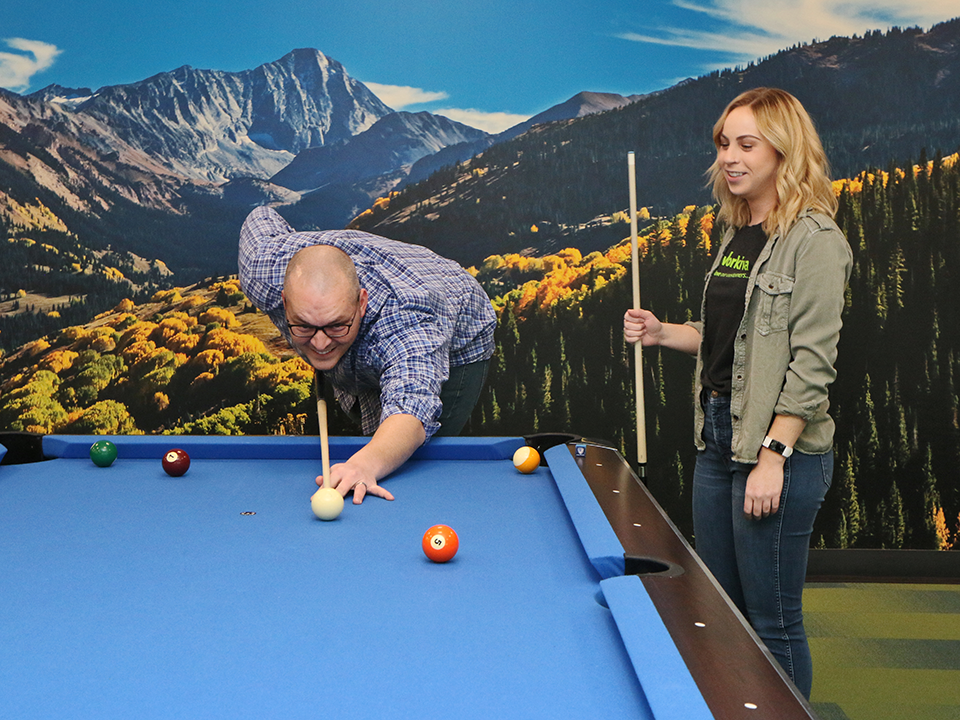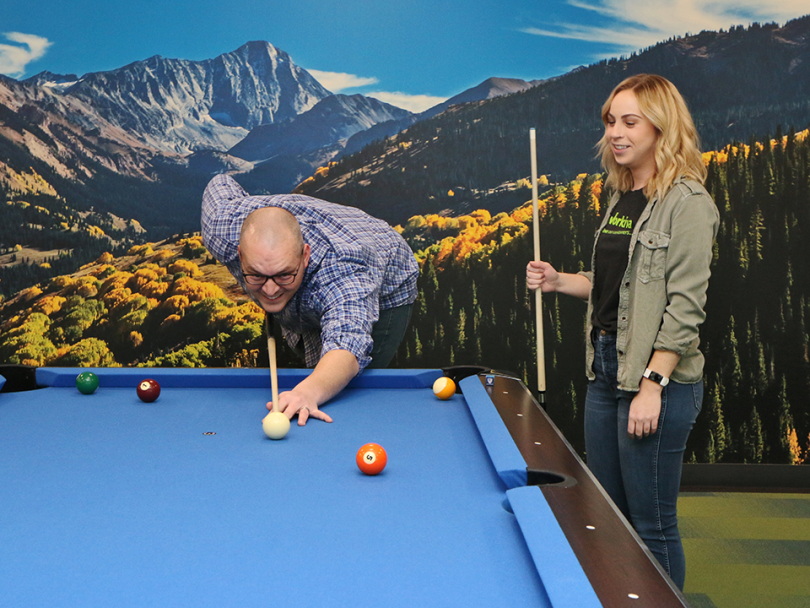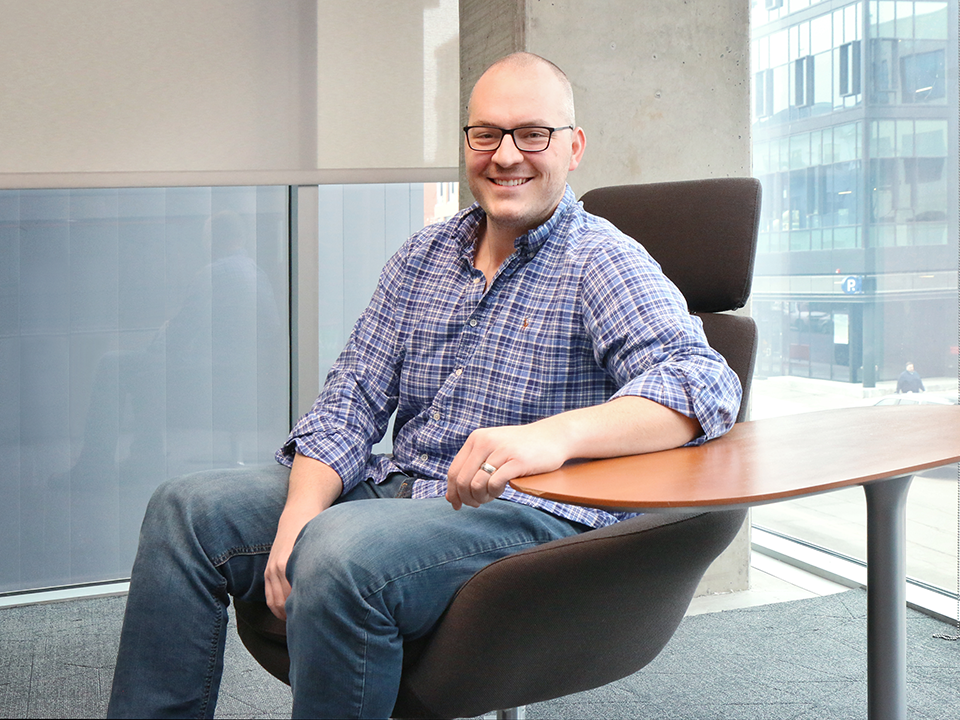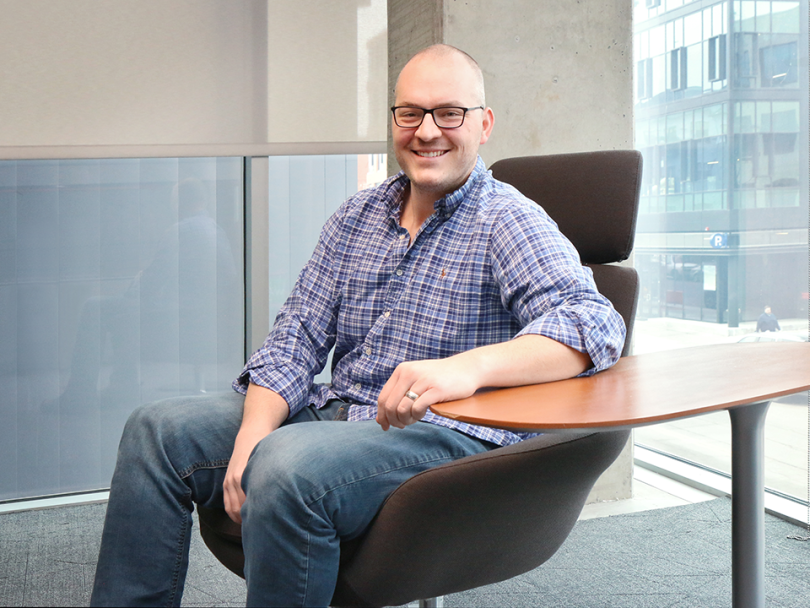 Dave, Senior Software Engineer
While Dave joined Workiva less than a year ago, he's been active as an individual contributor and mentor, helping his team build microservices for some of Workiva's major products.
BEYOND WORK: Dave fits right in as a Coloradoan. Not only does he enjoy carving up the slopes on his skies, but he also knows his way around a good brew, earning a gold medal in a regional beer brewing competition.
Collaboration plays a big role at Workiva. What does that look like in action on the engineering team?
I spent my first week at Workiva planning our team's new project. They flew in engineers from all over the company to spend a week in Denver orchestrating and architecting the solution. They understand that there's no substitute for collaboration. After the first week, everyone involved in the original planning was available to talk on Slack or hop on a video chat to work through different questions when implementation was taking place.
At some companies, you can get bogged down with the same, repetitive work. How often are you able to work on different products, features or tech stacks at Workiva?
We have many opportunities to work on many different products at Workiva. As a microservice-based architecture, our product will utilize other services more often than not. This allows us to go into our repository and understand how it all works. If we find problems or want to add new features, we can work with the owning team and figure out how to contribute to the repository.
We had the ability to decide on the languages and tools that we wanted to work with and the appropriate tool for completing the job." 
What opportunities are there for engineers to shape Workvia's final product?
We were instrumental in the architecting and development of new extensions. We were given the general task, user criteria and end-user goals  — the rest was left to the team. We had the ability to decide on the languages and tools that we wanted to work with and the appropriate tool for completing the job. The company instills a lot of trust in us to make these decisions.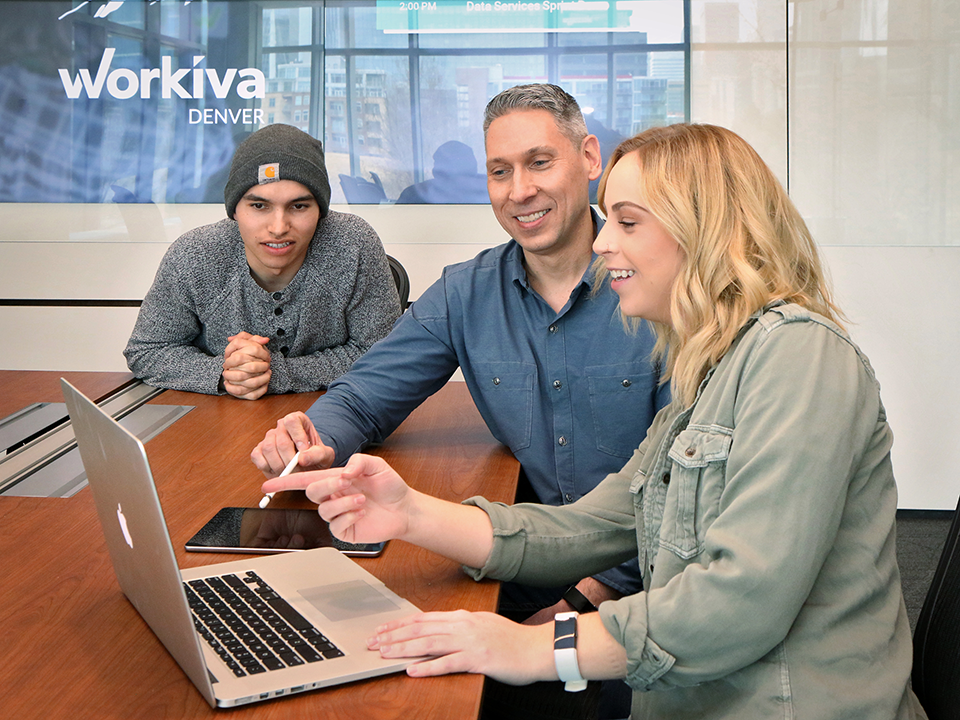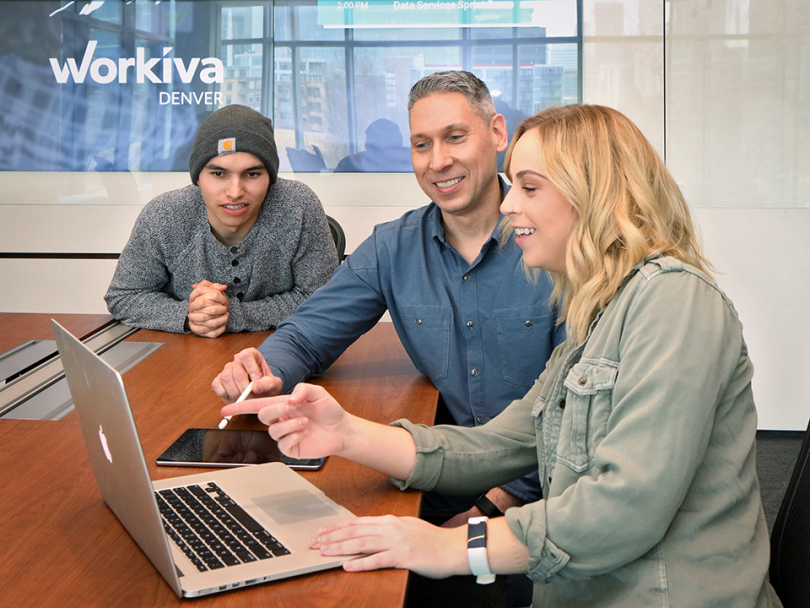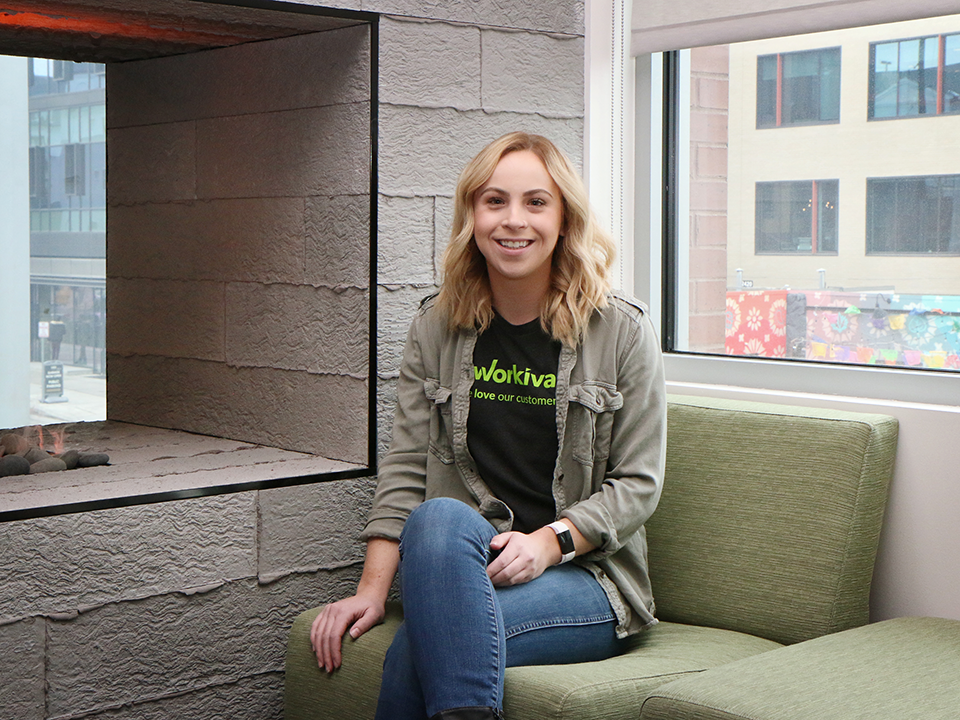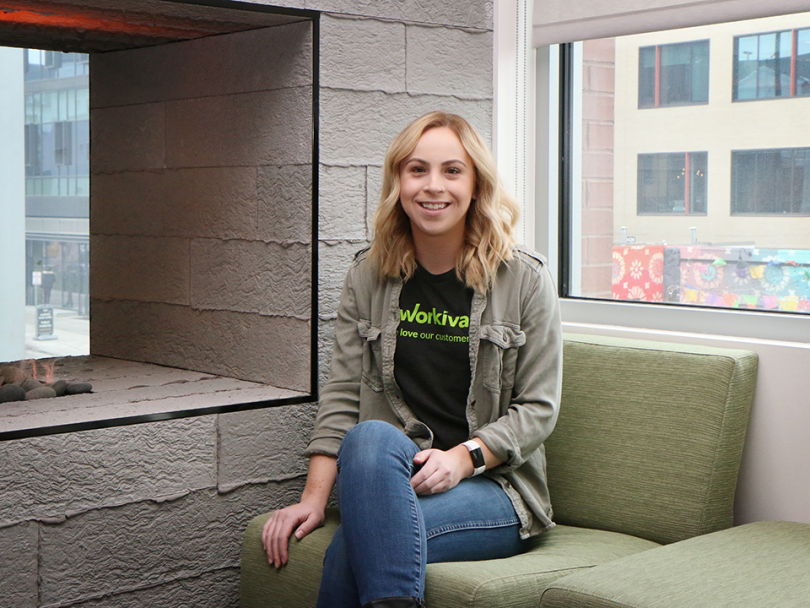 Michelle, Software Engineer
Michelle joined Workiva as an intern in 2015 and now writes front-end and API code as a software engineer for Workiva's customer-facing features related to audits and complying with the Sarbanes-Oxley (SOX) Act.
BEYOND WORK: When Michelle isn't writing code, she stretches her creative muscles sketching, drawing and painting in her free time.
You joined Workiva after an internship. How did that experience inform your decision to join full time?
I started at Workiva as an intern in the summer of 2015 as I was finishing up school. I enjoyed my mentorship and the opportunity to work on a project with two other engineers. Although we had a set problem to solve and a preferred language to use, the route we took to get there was completely up to us.
What problems are you solving in the world of financial reporting with technology?
Workiva's Wdesk platform saves our customers time, money and sanity in the world of regulated reporting. We've heard many first-hand accounts from customers who insist that our product has improved their processes at work and improved work-life balance. Regulated reporting no longer has to be a tedious, manual process parsing through stacks of papers and long turnaround time.
Regulated reporting no longer has to be a tedious, manual process parsing through stacks of papers and long turnaround time."
What role does collaboration play on the engineering team when delivering new software updates and features?
Collaboration plays a vital role in our customer-facing product line as well as on our smaller development team itself. Our user discovery and experience teams work directly with our customers to prioritize new feature requests and bolster or rework pre-existing components.
Up until the birth of our internal audit solution, I did front-end work in Dart for our SOX solution. Now, I'm in API land, responsible for moving audit-related reads and writes from our graph database to a new repository. As part of the project, we decided to use Kotlin, even though most of us were new to the language and deadlines were looming.
So, we pair programmed to get the ball rolling and then worked off a developer branch, so as not to create blockers with dependent work. It was the definition of our team collaborating to roll out quality work on time.