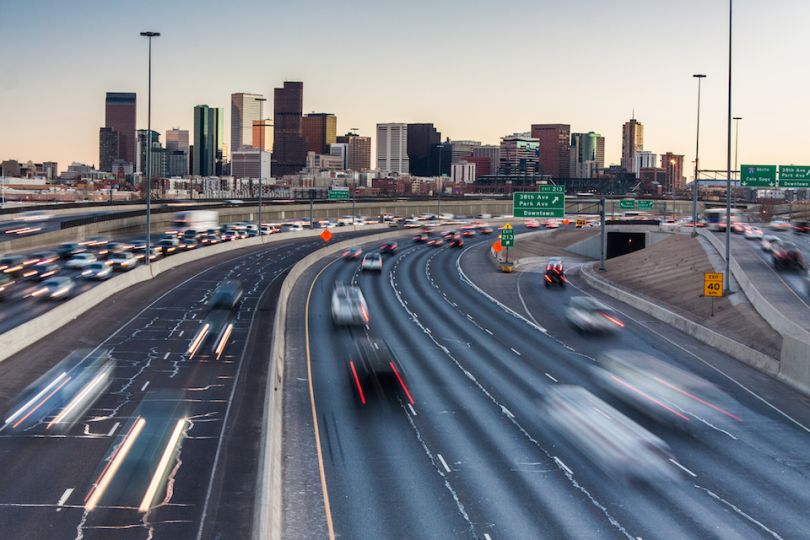 The city of Denver is no stranger to innovation. In fact, many would say it's a driving force in our economy.
But tech innovation isn't just happening in the private sector.
As Denver has evolved in recent years — attracting more people, more businesses and more development — the need for powerful, tech-driven solutions has become increasingly apparent. Traffic, safety, equity and health are all growing concerns, and the city is wasting no time in addressing them.
Denver Smart City — an initiative to remove silos between departments, optimize city operations and solve for the city's biggest challenges — launched in 2015. Inspired (and funded) by the U.S. Department of Transportation's Smart City Challenge, Denver began to identify a path forward, leveraging big ideas and new technology to lay the foundation for the city's future.
The program is focused on four key outcomes: improving safety; decreasing traffic congestion to improve mobility throughout the city; increasing equity, wellness and accessibility for the city's most vulnerable populations; and decreasing air pollution.
At the core of that initiative is the city's recently launched enterprise data management platform, built with the help of a $6 million grant from the U.S. Department of Transportation in partnership with the nonprofit US Ignite, which focuses on accelerating smart city development around the world.
"The EDM is a foundational piece of technology that allows us to start to see how technology and data can improve how we deliver city services," said Denver CIO David Edinger.
The EDM is a foundational piece of technology that allows us to start to see how technology and data can improve how we deliver city services."
The new system can take in data from thousands of sources across the city, such as video and radar detection systems, weather data sets, air quality sensors, GIS mapping technology, traffic lights, Bluetooth devices, and Dedicated Short-Range Communications. The platform then provides the tools to normalize and analyze that data so officials can make smarter, faster decisions about issues like traffic routing, safety alerts, and policing interventions in places where citizens may be at risk.
Edinger likened the EDM platform to the "brain" of the entire smart city network — the place where complex data flows in and simple, actionable information flows out.
"For example, the EDM allowed us to build a situational awareness tool for the Traffic Management Center," Edinger explained. "This dashboard takes disparate pieces of information from various systems — 911 and 311 calls, road closures, special events, etc. — and compiles them into a single screen. This tool allows our traffic operations team to proactively identify real-time, changing traffic patterns and deploy mitigation solutions to make your commute better."
According to Edinger, the city is also focusing on building a "communication handshake" between vehicles and infrastructure, tracking multimodal commute patterns and establishing the ability for cyclists to trigger traffic signals — with no shortage of new ideas waiting to be tested.
"We are working to address some of Denver's most substantial challenges and testing solutions in 'living labs,'" Edinger said. "In these 'living labs,' we are testing innovative ideas and technologies to understand capabilities and limitations before large-scale deployments."
While the platform is still in the early phases of its implementation, its potential applications are seemingly endless. The EDM was built using open source software, opening it up to new integrations, data sources and, of course, public-private partnerships as Denver Smart City evolves.