While we may be too old to trick-or-treat around the neighborhood, we're never too old to dress in costumes, eat candy and show off our silly sides. Just ask these local companies.
From spooky to spectacular, scary to sweet, we caught a glimpse into the Halloween parties of Colorado tech.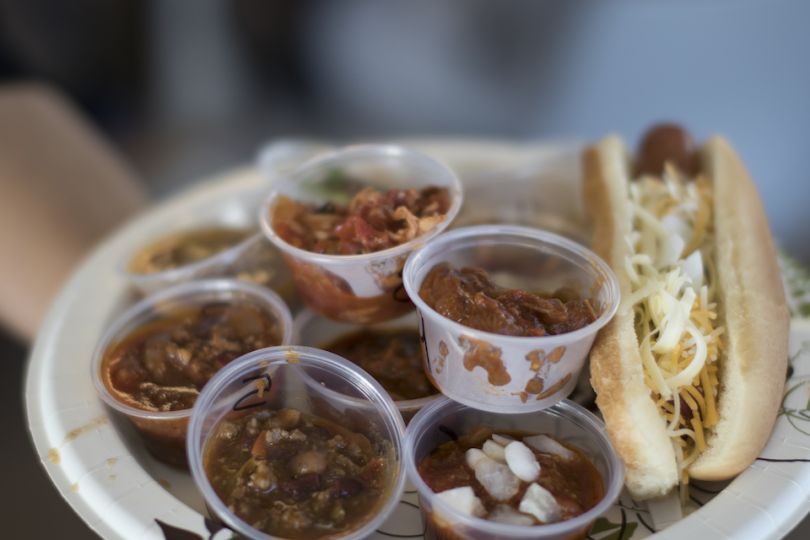 At cloud services company Pax8, Halloween is all about the sweet, sweet taste of victory — or more importantly, the sweet, sweet taste of homemade chili. "Pax8 hosts an employee chili cook-off and costume contest," said Head of Recruiting Brian Schooley. As part of the contest, participants win prizes for the best costumes, chilis or salsas.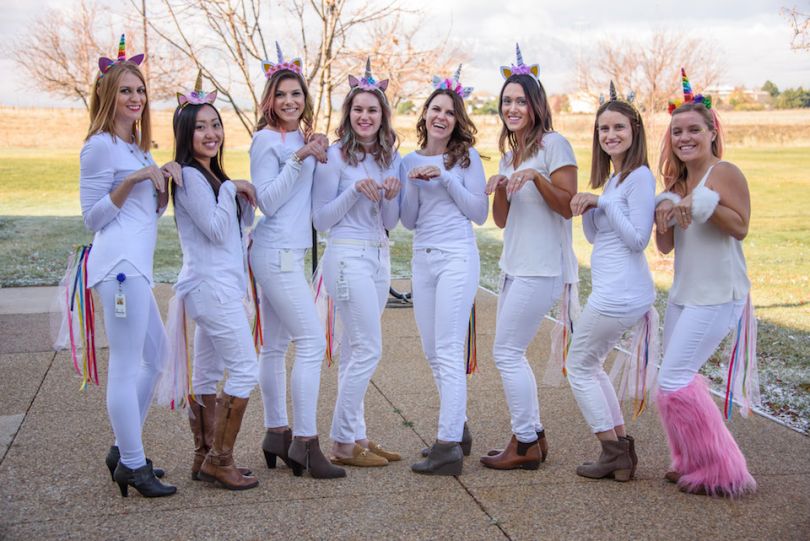 Healthcare supply chain technology isn't the only thing GHX takes seriously. On Halloween, even their CEO gets in on the fun. "At GHX, we creep it real with an annual pumpkin decorating contest, as well as a costume competition with sweet prizes," said Senior Recruiter Kaley Lodin. "Our CEO does a spot on impression of Ron Burgundy from Anchorman. 'I'm kind of a big deal. People know me.'"
Omnichannel digital marketing firm Adtaxi likes to make Halloween costume competitions a team sport. "Each year we celebrate with a party and costume contest," said Senior Marketing Manager Meghan Brito. "We go big by doing big team costumes by desk row. One year, a row competed as the Jamaican bobsled team and built their own bobsled! We also have one person who dresses as 'the invisible man' and hides from the contest."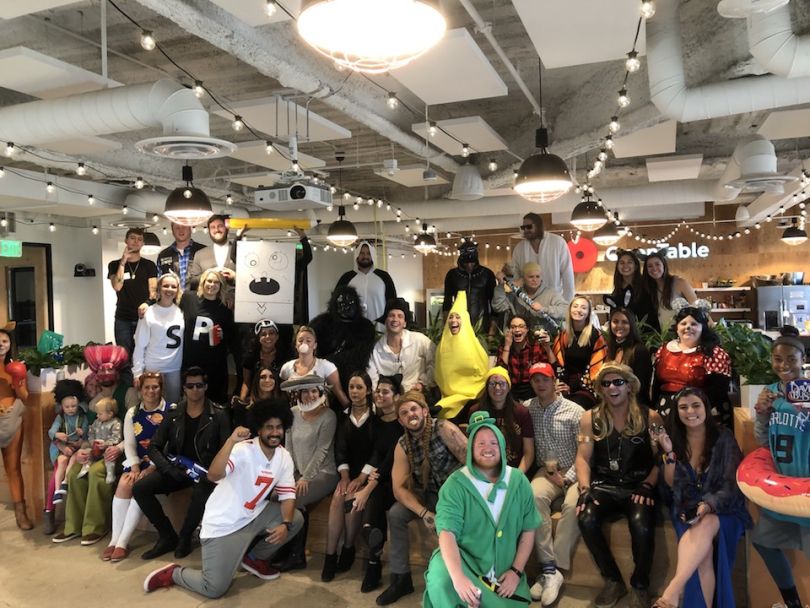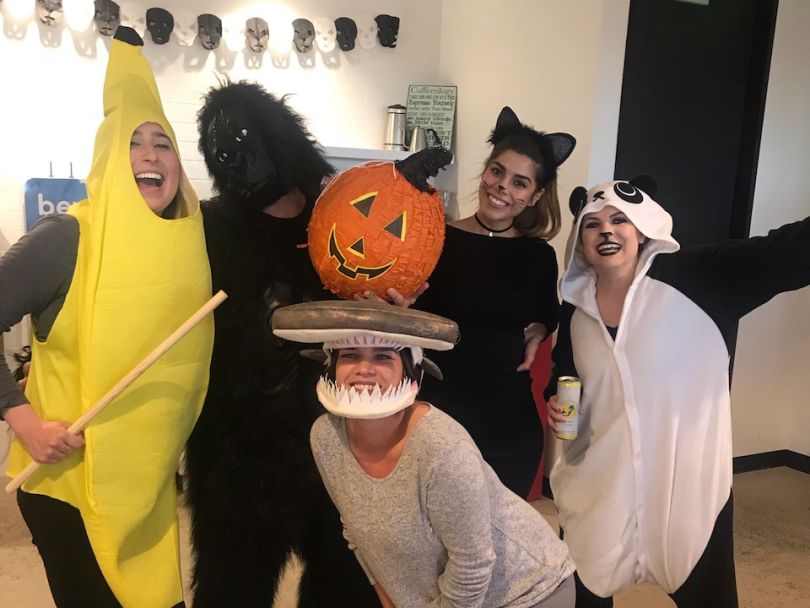 We knew the OpenTable team could make a mean restaurant suggestion, but we didn't know they could act, too. "We put together some very spooky and funny Halloween skits, performed by each team, for the whole company to watch," said Talent Acquisition Partner Summer Hudish. "We also have an annual departmental Halloween decorating contest where the leadership team judges the winners. We wear costumes on Halloween day, we paint tiny pumpkins, enjoy chili cook-offs, and we always have buckets of candy ready to go for all visitors. You could say we're pretty festive when it comes to celebrating Halloween."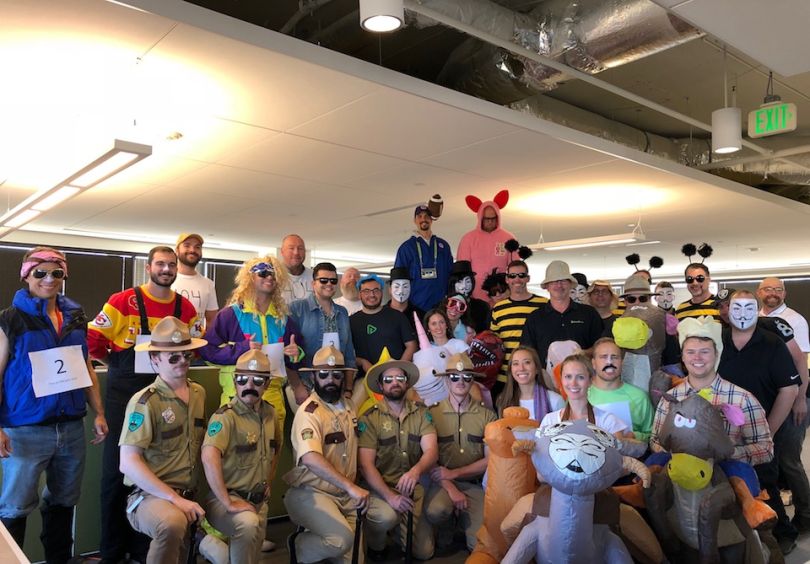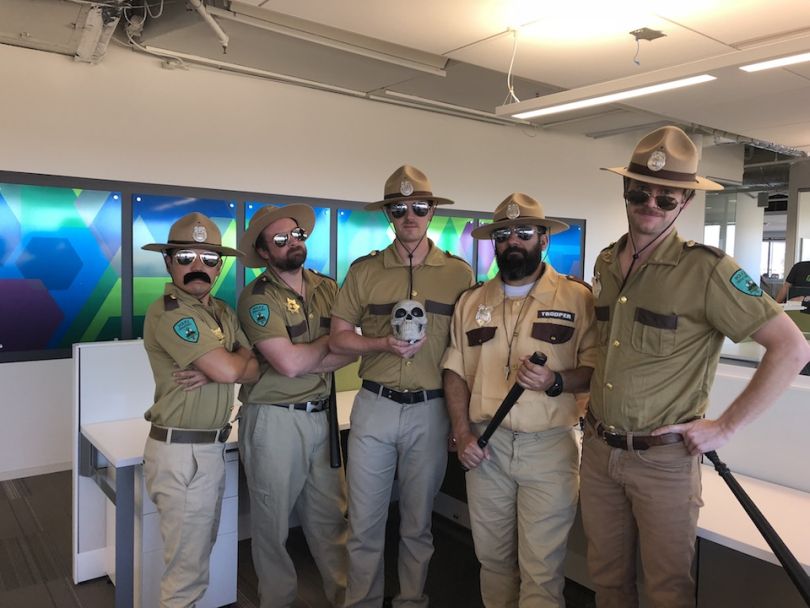 Most days, the folks at PlayerLync are focused on helping business teams learn and succeed, but on Halloween it's every ghoul for itself, as departmental teams battle it out for bragging rights. "At PlayerLync, we take our Halloween costume contest seriously," said Director of Content and Digital Marketing Carrie McFarland. "Each department chooses a costume as a team, and we reveal them over lunch. We vote by loudest applause, and the winners receive our spooky skull trophy to flaunt until the following year. This year our Operations and Customer Support team —  A.K.A. Super Troopers — won!"
Ibotta's mobile shopping app is a boon for thrifty families, and the company likes to make its office Halloween tradition a family affair as well. "Our annual Halloween Trick-or-Treat at I-'boo'-tta invites employees to bring their costumed kiddos to work for trick-or-treating all around the office," said Senior Recruiter Corissa Keuler.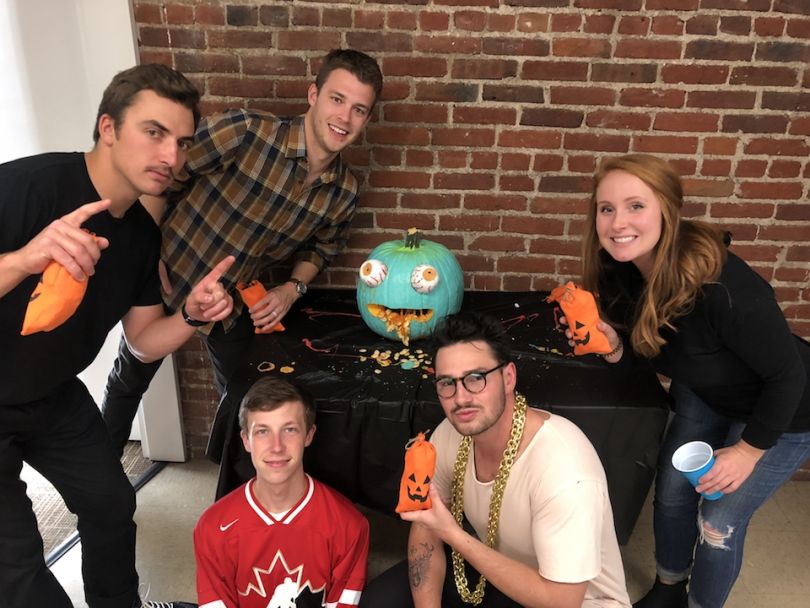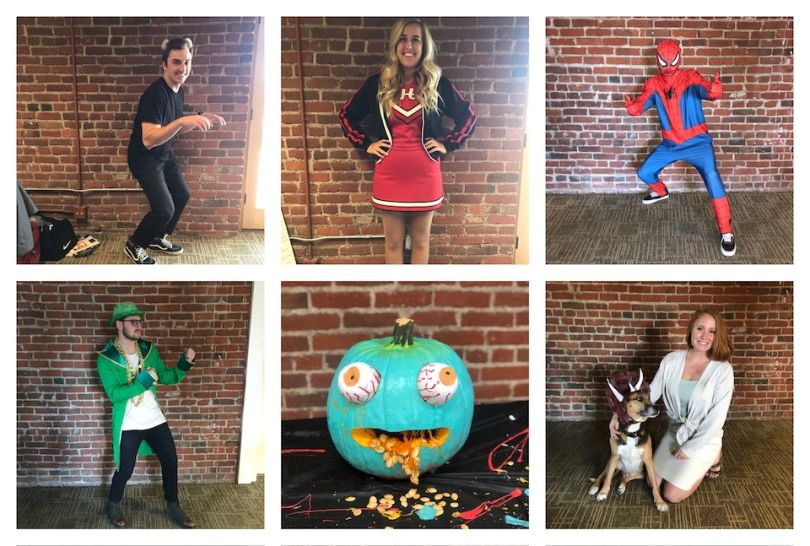 Thanx knows a thing or two about how to build loyalty, and on Halloween that means pizza. After all, that cheesy good stuff is the only way to improve on costumes and candy.  "The Denver office loves pizza and friendly competition," said Recruiter Kat Russell. "We trick or treat ourselves to a slice while competing in a pumpkin carving contest, guest judged by a Thanxer from the San Francisco office."
Healthgrades is scary good at connecting people with the right health care providers, and they're even better at coming up with fun and new ways to celebrate Halloween as a team. "This year, we're making it a week-long series of events that includes pumpkin carving, a costume contest, making caramel apples and a chili cook-off," said Talent Acquisition Partner Loren Gassaway. "Last year, we had a team host a haunted house on their floor. It was fun, frightful and epic — certainly a Healthgrades Halloween that will not be forgotten!"