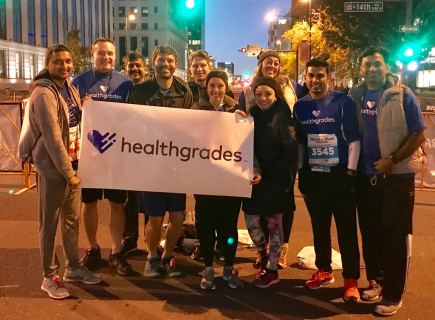 Hello, we're Healthgrades
Healthgrades gives people the confidence to make the right healthcare decisions. We provide trusted information that helps consumers and providers make meaningful connections. More than 30 million consumers a month find and schedule appointments with their provider of choice on healthgrades.com. At Healthgrades, better health gets a head start....
Why Work with Us?
Working with Healthgrades provides you the unique opportunity to CHANGE THE GAME in the healthcare space. More than one million people a day rely upon Healthgrades to research, compare and connect with physicians and other healthcare professionals. We are dedicated to delivering solutions that bring a new level of TRANSPARENCY to healthcare.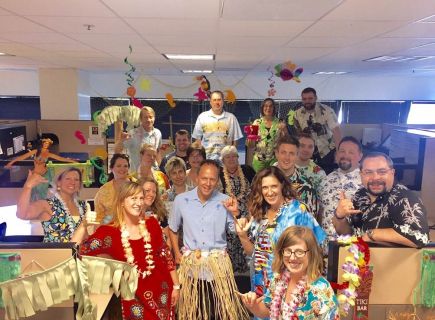 We are
Agile,
Collaborative &
Stimulating
Where we are
Downtown Location- your favorite coffee shop, restaurants, breweries, and nightlife are all steps from the office.
1801 California Street, Denver, CO 80202
Perks + Benefits
Health Insurance & Wellness
Health Insurance Benefits
Retirement & Stock Options
"What we do at Healthgrades is just downright cool! The way we blend data analytics and creativity is something I am truly proud to be a part of."

Jackie

Director, Business Intelligence Engagement

"My favorite thing about Healthgrades is working in a fast paced environment with an amazing culture that fosters innovation and thinking outside the box. Healthgrades has no fear of failure."

Nabeel

SVP, Product Management
Jobs at Healthgrades
10 open jobs
Technology we use
Engineering

Product

Sales & Marketing
.NET

Languages

Javascript

Languages

Python

Languages

R

Languages

Scala

Languages

Sql

Languages

jQuery

Libraries

React

Libraries

Redux

Libraries

Node.js

Frameworks

Spark

Frameworks

Microsoft SQL Server

Databases

MySQL

Databases

Google Analytics

Analytics

Optimizely

Analytics

Illustrator

Design

Photoshop

Design

JIRA

Management