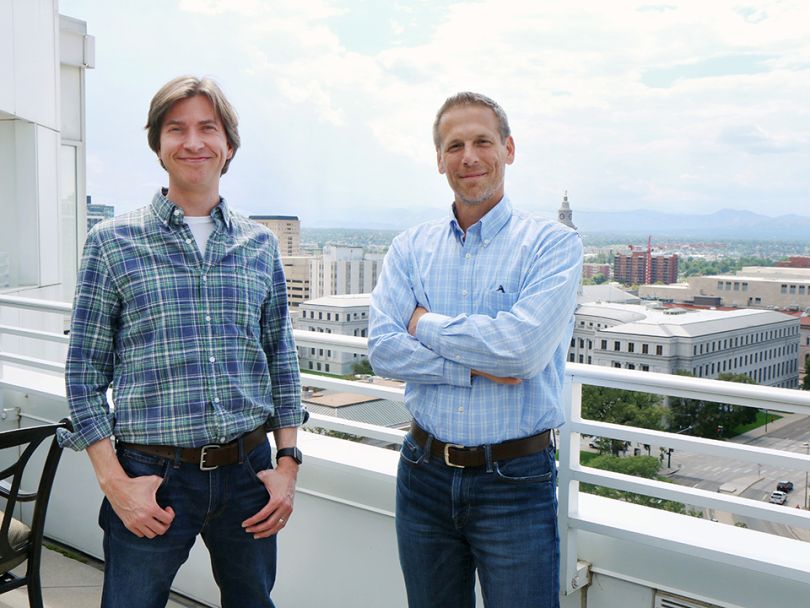 When Adtaxi launched in 2010, no one knew what it would become. Its parent company, Digital First Media, had realized it needed to find new revenue streams to stay competitive. Adtaxi represented DFM's first foray into true digital agency offerings.
Within a few years, the company was taking off.
"The business continued to grow at 60 to 70 percent year-over-year, every year," said Chris Loretto, EVP of Digital Media First. "It was no longer just a pet project."
Today, Adtaxi comprises more than 56 percent of DFM's digital revenue. Loretto cites the company's unconventional, startup-like approach for its success.
At Adtaxi, the executive team opens the floor to ideas from team members of any rank - and in an industry that changes on a nearly hourly basis, this agility and willingness to experiment (and sometimes fail) keeps the company ahead of the curve.
We talked to two Adtaxi execs about their leadership philosophies and how they embrace constant change.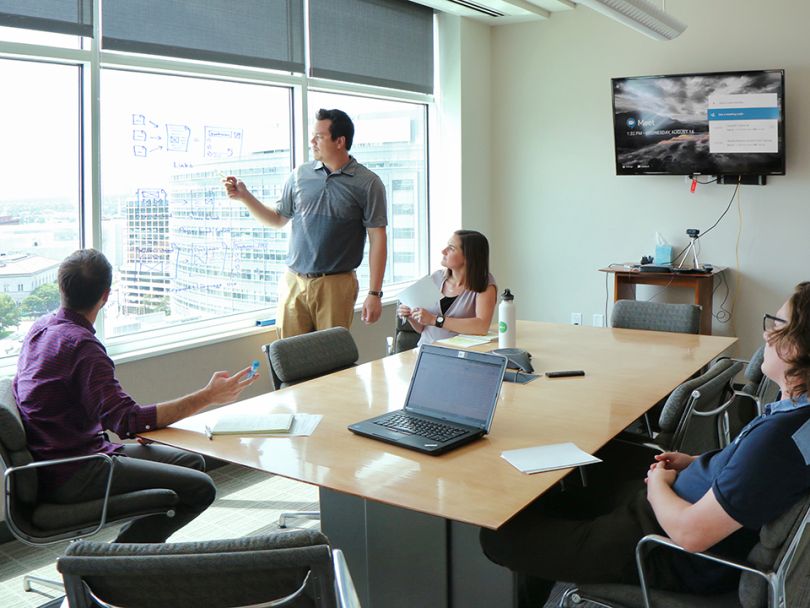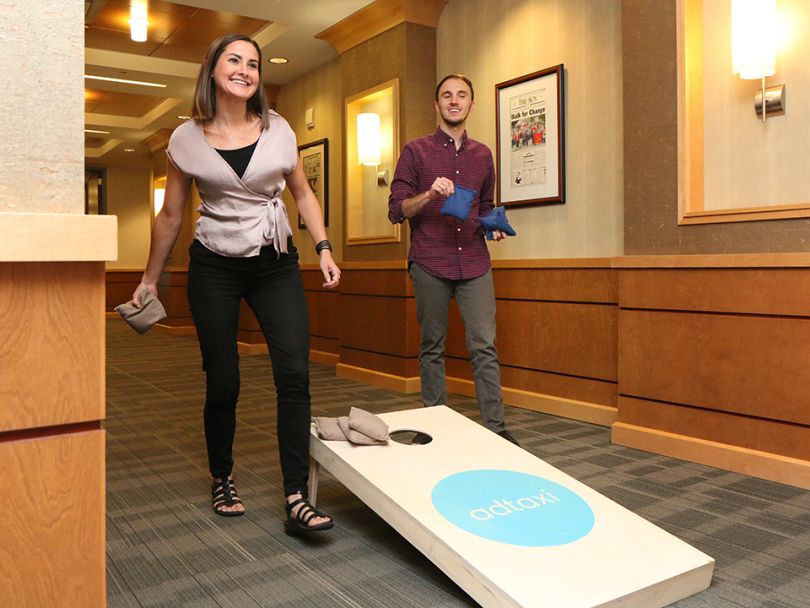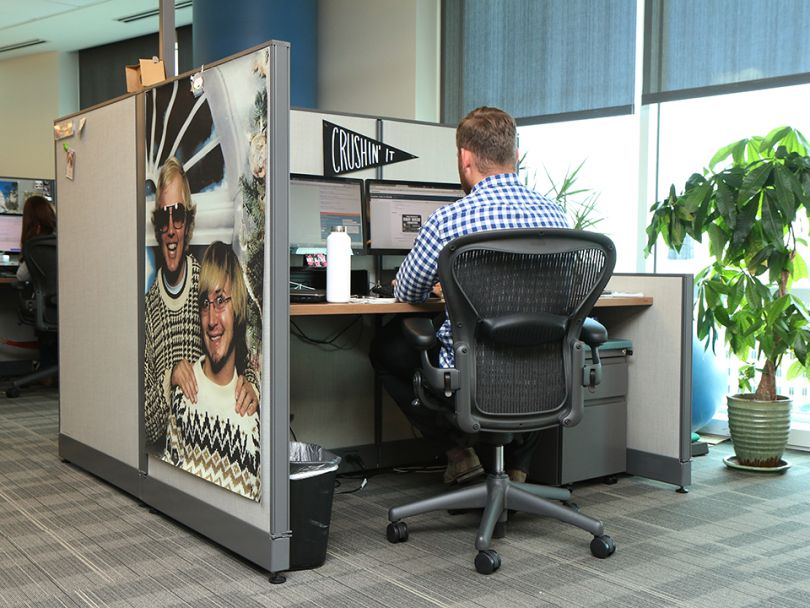 FOUNDED: 2010.
LOCAL EMPLOYEES: 120.
WHAT THEY DO: Adtaxi delivers custom omni-channel marketing services, helping businesses increase their marketing efficiency and better measure their digital impact.
WHO THEY DO IT FOR: Small and medium-sized businesses across industries.
THEIR JOURNEY: From "pet project" to $100 million-plus business.
UNIQUE PERKS: Monthly chair massages, Taco Tuesdays.
IDEAL CANDIDATE: Someone who can roll with the changes and adapt with the company.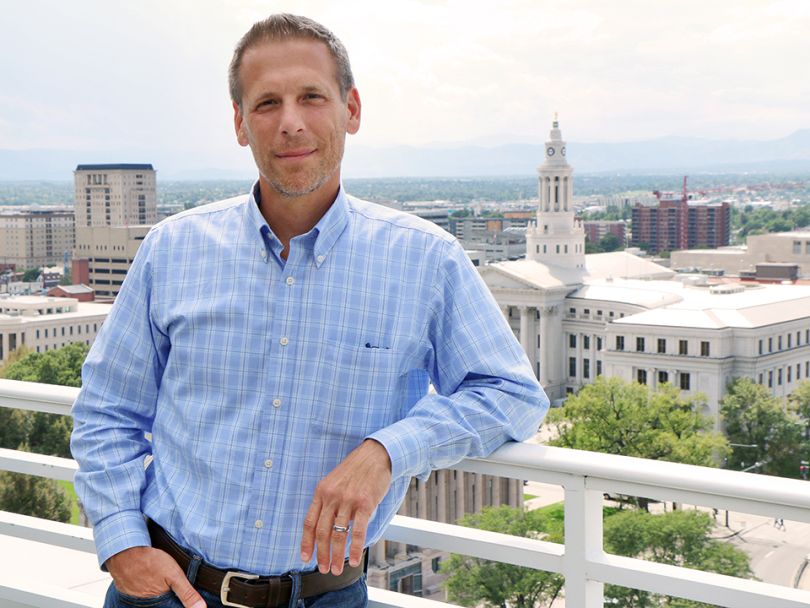 Chris Loretto, EVP, Digital and Sales, Digital First Media
Loretto leads the executive team at Digital First Media, Adtaxi's parent organization. He's in charge of the big picture stuff, helping drive innovation from the top down and stay ahead of rapidly changing trends.
BEYOND WORK: Loretto coaches his daughters' softball and soccer teams. Being a leader on the field made him a better leader at work, he said.
What makes the culture at Adtaxi unique?
Loretto: Startups have that great, innovative, flexible culture, but sometimes you don't know if your paycheck is going to be deposited. Adtaxi offers the best of both worlds. We have the stability of a larger organization and also the ability to function like a startup.
My leaders and managers do a great job of empowering every person on the team — no matter what level — to make a meaningful impact on the business. If we constantly focus on doing that, then we're going to continue to win.
We have the stability of a larger organization and also the ability to function like a startup."
Digital advertising is always changing — and quickly. Do you find it hard to keep up?
Loretto: With the constant change, there are always new concepts and buzzwords. So we're very careful to avoid "shiny object syndrome." We can't just speculate at the next big thing. We have to truly understand where digital revenue is growing, what are the biggest buckets, and how do we develop and then maintain competitive advantages in the areas that have the biggest potential for growth.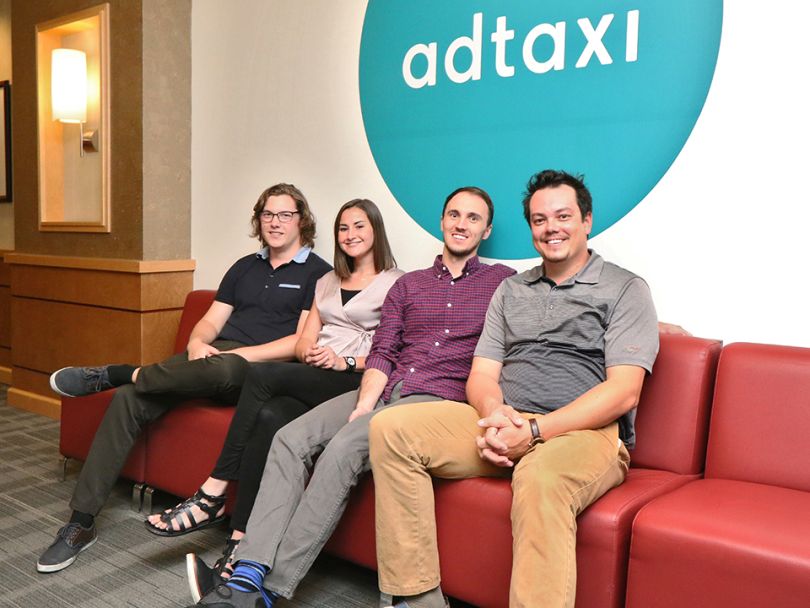 Share an instance when you felt proud of what you've built here.
Loretto: It isn't a single instance — but I'm always proud when I see that the people who have been here for a very long time are energized because we're building really interesting proprietary technology, or we're solving an advertiser problem that we couldn't six months ago, or we have a new engagement strategy that allows us to build better solutions. I see and feel it every day.
I'm also proud when a new junior person knocks on my door to say, "Hey, Chris, I have some ideas. Do you have some time?" In a lot of companies, people would not approach the EVP like that. That's another example of what we've built from a culture standpoint. People feel comfortable saying, "I've got something to talk about and my voice is important."
How do you encourage your VPs to build a balanced life?
Loretto: I really try to make sure my team understands my position on work-life balance. We may think that what we do is very important — and it is — but at the end of the day, you need to be strong, healthy and focused, or you're not going to be able to deliver on the mission anyway.
Whether someone seems burnt out or is dealing with something in their personal life, I encourage them to take the time they need to recharge their batteries. And when they're off, they're off. I don't email them, I don't call them. They shouldn't be thinking about work at all.
We may think that what we do is very important — and it is — but at the end of the day, you need to be strong, healthy and focused."
What are the key characteristics someone needs to be successful here?
Loretto: You need people to do their job and do it well, exactly as written in the job description. But the folks who really add value to the company are those who are always thinking outside the box, always thinking, "How can I do more, not because the company told me to, but because I can't be contained."
People who are successful here get excited about collaborating. They don't hoard information and aren't "success mongers," so to speak. The problems we're trying to solve take lots of different perspectives and cross-team collaboration.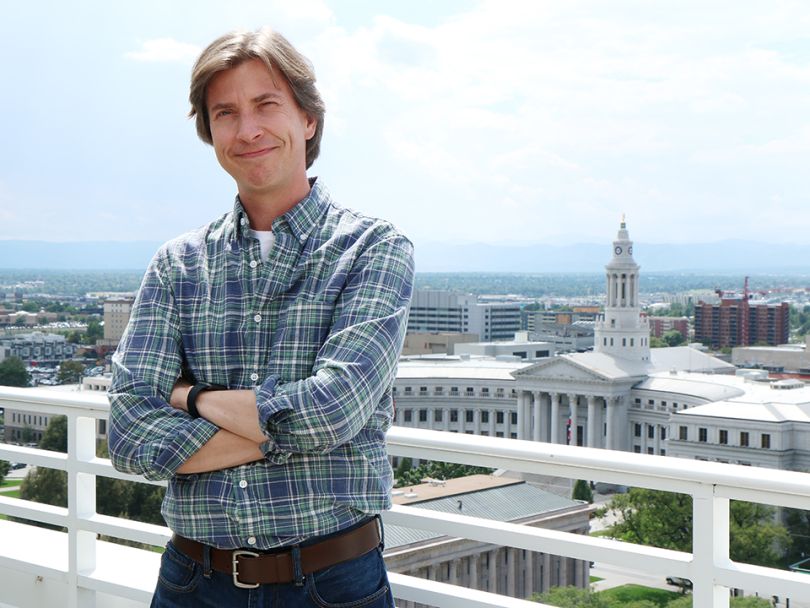 Doug Gesiorski, Vice President, Ad Operations, Adtaxi
Gesiorski runs centralized ad operations at Adtaxi. He's on the lookout for the next great innovation in the digital advertising space and ensures his team members have the resources they need to deliver ROI to Adtaxi's clients.
BEYOND WORK: He's a big reader: biographies, science books, histories and fiction.
How do you encourage innovation throughout your team?
Gesiorski: We strive to create an atmosphere where creative thinking is encouraged by providing positive feedback, allowing time for people to explore new ideas and by giving individual team members the opportunity to participate in — and lead — key team and company initiatives.
We have also created stretch goals, which are an opportunity for team members to pitch ideas that generate revenue or provide efficiency gains. These ideas are then reviewed by the leadership team on a quarterly basis. When ideas are selected, team members get exposure to our leadership team and the opportunity to be involved in key strategic initiatives their idea may be tied to. They also get financial compensation for their efforts.
What was the last thing you overheard a team member say that made you think: "Ok, I've done a pretty good job here"?
Gesiorski: When reviewing last quarter's stretch goals, one of our team members submitted a business plan that aligned 100 percent with one of our strategic department goals for the year. When they pitched their idea, they basically answered every question we had posed in a prior executive meeting, with solutions for how to address potential challenges we had raised. As a manager on the team, it was exciting to see that level of synergy across the organization.
One advantage of being part of a fast-growing company is that new opportunities are continually arising."
If a team member came to you and said they were burnt out, what would you do or say?
Gesiorski: We're hiring excited, motivated people, and it's a given that they'll want to explore new opportunities as their tenure with Adtaxi grows. I would encourage any member of the team who is feeling they've maximized their current potential to investigate other opportunities within the organization — whether that means a new role or a project that might lead to new experiences.
One advantage of being part of a fast-growing company is that new opportunities are continually arising. And while it certainly pays to be patient when considering career growth, we have a wealth of new initiatives people can potentially lead, which provides experience that may open new doors down the road.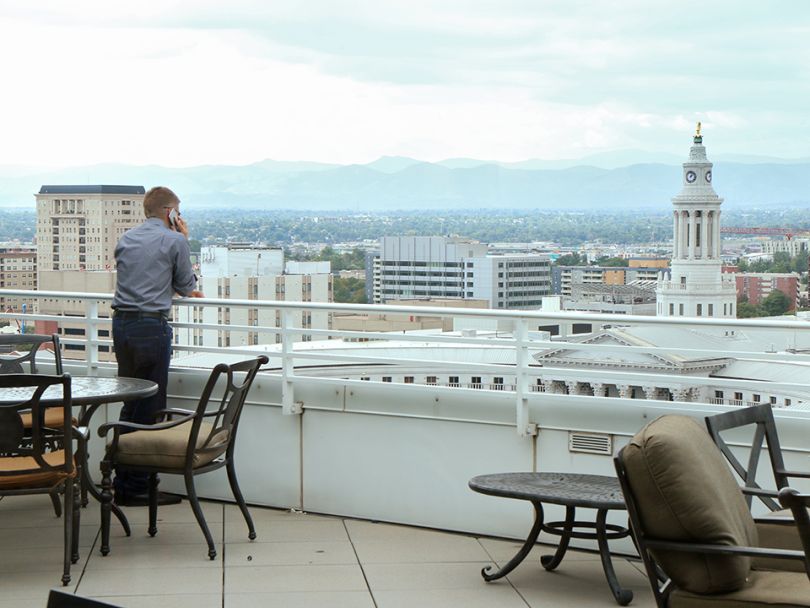 What does the future look like for the teams you lead?
Gesiorski: Our growth trajectory is massive. From an operations perspective, we'll be focused on top talent to help drive campaign performance, as well as opportunities to automate more mundane tasks so our teams can spend more time on the strategic aspects of the job. To achieve that end, we'll obviously need to make hiring a priority, and we'll be looking at new positions that focus more on tool and process improvements. The industry is moving quickly towards a more automated means of managing digital advertising, and we aim to stay ahead of that trend.
What's one of your favorite questions to ask in an interview?
Gesiorski: I'm always interested in hearing people's answer when I ask what excites them about in the future of digital advertising. When someone has a unique, inspiring answer, that's often a good indication that they'll be a great fit with our culture.