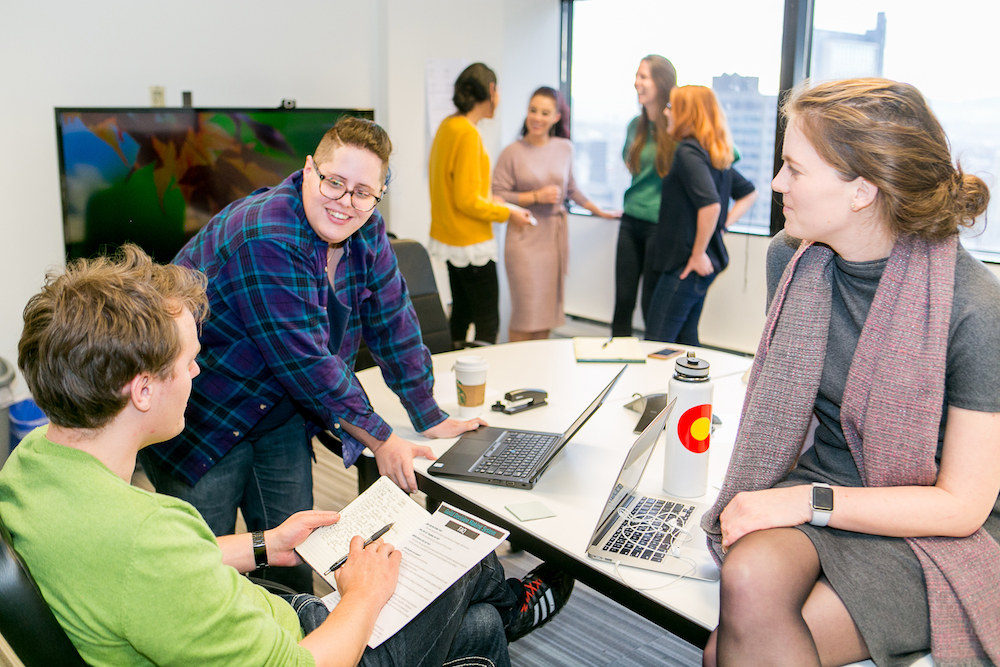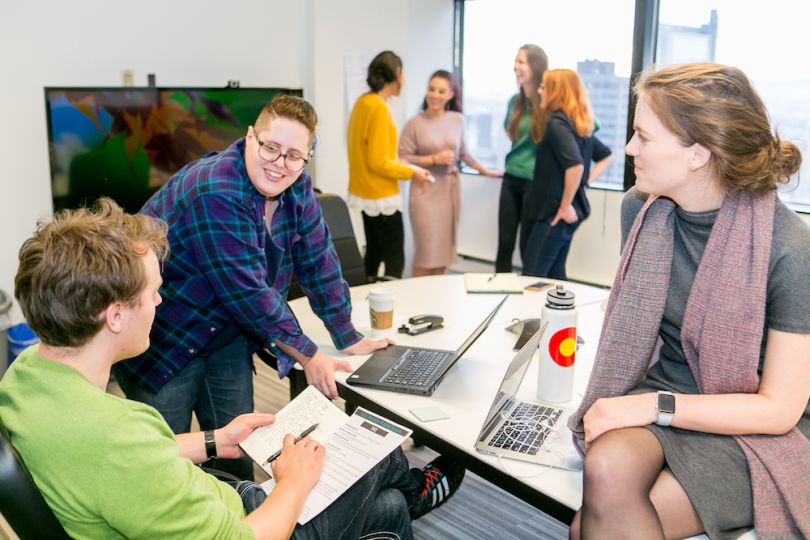 In its ongoing mission to deliver higher education opportunities to working adults, Guild Education announced this morning the close of a $40 million Series C funding.
The round was led by Felicis Ventures, with participation from Salesforce Ventures, Workday Ventures, Rethink Impact & Education and Silicon Valley Bank. Existing investors Bessemer Venture Partners, Redpoint Ventures, Harrison Metal and Cowboy Ventures also contributed to the round.
The female-founded and mission-led company partners with businesses to offer education as a benefit to their front-line employees, many of whom have not had opportunities to seek higher education.
We look at the jobs of the future and the economy of the future, and we think about how we can help all Americans succeed in that economy."
"Since the recession, 95 percent of the jobs that have been created in the U.S. economy have required some level of higher education — whether that's a college degree, a certificate or a credential," said CEO and co-founder Rachel Carlson. "We look at the jobs of the future and the economy of the future, and we think about how we can help all Americans succeed in that economy and find jobs that allow them to have a family-sustaining wage and succeed in the middle class. We know that higher education is a key path to that."
Aside from the notable fact that this round is the startup's largest to date, it also came by somewhat unconventional means. Rather than seeking out funding from investors, Guild was approached with an offer — and investor partnerships — that were simply too good to turn down.
"We actually weren't out seeking [funding]," Carlson said. "We weren't ready — nor did the bank account need the re-up — but we're thrilled to have put together a funding round that's only going to extend Guild's future and put us in a really safe spot for many years to come. In this case, we were able to fundraise with the long-term vision in mind and really think about which partners we want around the table as a part of our business."  
Given the nature of the funding, Carlson said that much of the new capital will go into the savings account for future use. The rest, she said, will go toward scaling the business to take on new Fortune 1000 customers and growing Guild's team. The startup plans to bring on 40 new employees, with a focus on its product, engineering, and data and analytics teams, as well as other roles across the business that support its growth.
As part of the deal, Wesley Chan, managing director at Felicis Ventures, will join Guild's board of directors.
"Guild Education is something I wish I had when I was in school," Chan said in a statement. "I faced the same challenges coming from a low-income family. I navigated financial aid on my own and worked several jobs while taking a full course load to make ends meet. Guild Education works with companies to remove those same frictions and financial burdens for millions of Americans who believe college is out of reach. I made it through college due to a series of wonderful accidents, and my hope is, through Guild Education, the path to graduation will become less of an accident for the millions of working adults who think college is not possible for them."
Today's funding brings Guild's total funding to $71.5 million.