Coloradans have an enthusiasm for work-life balance. After all, we live in a state that's packed full of glorious mountains, lakes, rivers — and thousands of miles of hiking and biking trails.    
But startup life isn't for the faint of heart. Building a business is a lot of hard work, and in the end, it can be tough to find the right balance.
We talked to a few of Colorado's tech leaders to see how they maintain a happy, healthy and balanced life.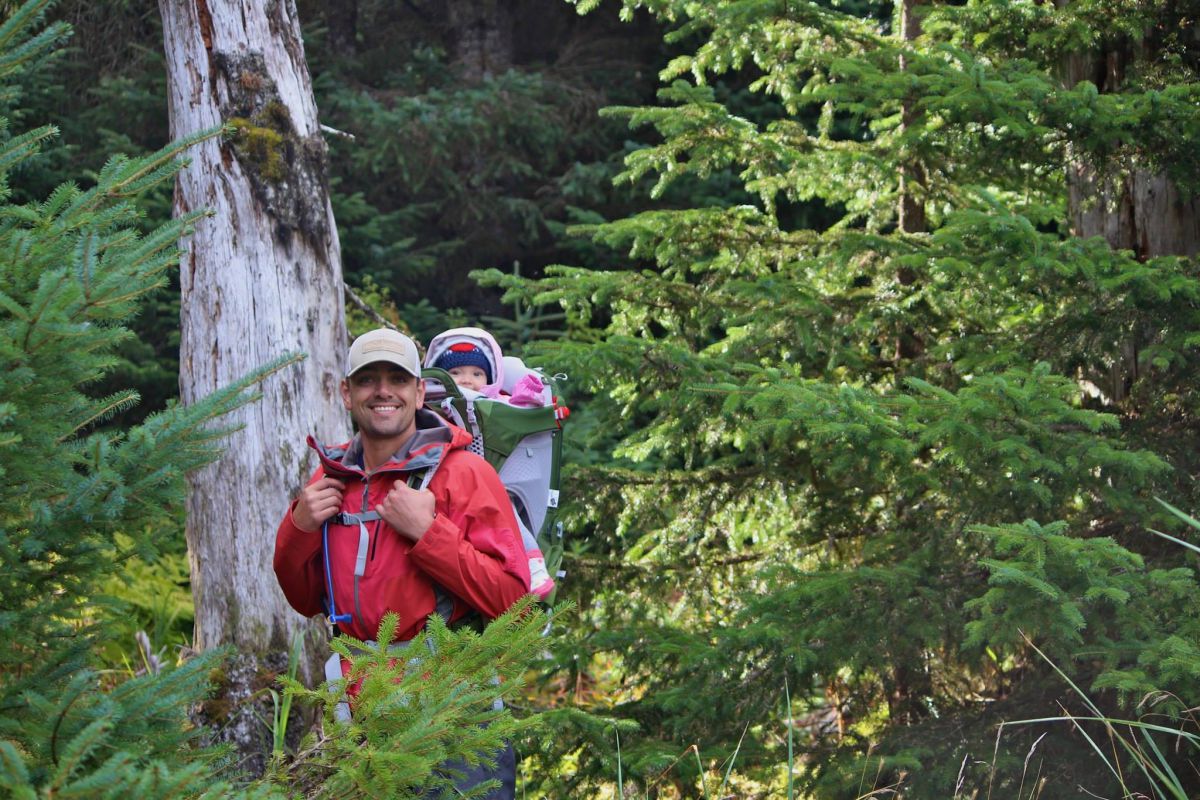 Daniel Jagd is the VP of strategic relations for both Travelers Haven and its sister company Hotel Engine. Growing and nurturing the business relationships of not one but two fast-growing brands is enough to consume most people's lives, but Jagd explained how he juggles work and play like a pro.   
Everyone has a different definition of what work-life balance means. What does it mean to you?
My work-life balance is the ability to be passionate about both work and life away from work. My purest source of passion is derived from providing for and spending time with my daughter. As a father, husband and leader it can be difficult to be the best at all three simultaneously.
I am fortunate to love my work, be part of a company that values family, and find joy working with my colleagues. I find balance in compromise and dedication, and by surrounding myself with good people that have common goals and states of mind.  
How do you maintain a balanced life?
I am a true believer in strong body, strong mind. I am fortunate enough to be part of a company that values wellness; I make it a point to go to the gym every day, making good use of our free employee gym membership. I have a Vitamix at my office, and enjoy mixing up new smoothies for those bold enough to try them.
I share my father's love for sports and adrenaline, and my mother's green thumb. There is something about getting dirty in my yard that puts me at peace. Recently my father rented a minivan, packed it full of tools and drove from Bass Lake, CA to Denver, CO to help me build a deck. In four days, we fell two trees, demoed the old deck, and installed the new deck. By no means am I a handyman, but there was something special about stepping out of my comfort zone with the support of family to take on a project like we did.
How does your attitude toward work-life balance trickle into the culture of your team or company?
I have strong relationships with my peers as a result of the collaborative company culture and optional social activities we make an effort to offer. Simple things like a Wednesday night softball league with coworkers, or having a "roundtable" beer after work to meet new hires and reminisce about the old days go a long way to build bonds and a sense of togetherness.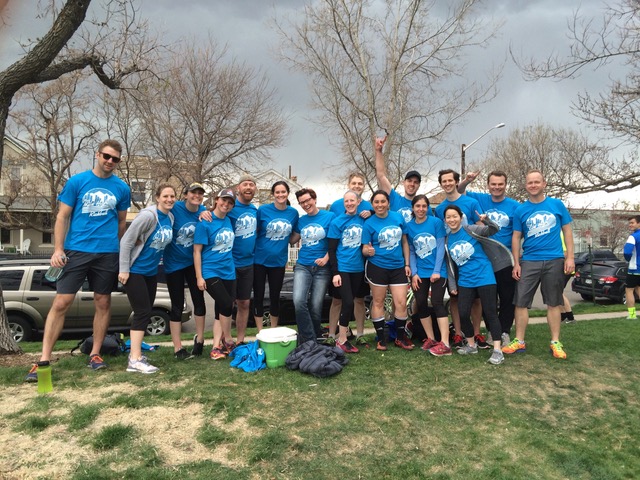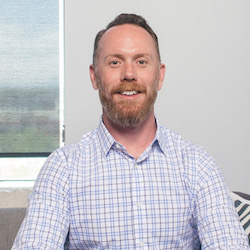 As Tack Mobile's engagement manager, Doug Talley plans client projects and ensures they run smoothly from start to finish. Suffice it to say, he's an organized guy — and that's a skill that translates outside the office, too. Talley shared how effective planning can be the key to locking in that work-life balance.
Everyone has a different definition of what work-life balance means. What does it mean to you?
For me, it means understanding the importance of both, and planning properly to ensure one doesn't infringe negatively on the other. Considering I plan projects for a living, identifying high priority life and work items is a natural way of thinking. This allows me to schedule both pretty efficiently. That may be considered work to some, but for me that's just something I love to do!
How do you maintain a balanced life?
I am pretty competitive by nature, so I play all kinds of sports — golf, tennis, softball, volleyball and kickball to name a few. We started a work kickball team last year and ended up going undefeated through the regular season, but unfortunately had a tight loss in the playoffs. For me, that was the perfect work-life mesh since I could play a sport I love with my coworkers. It really brought us together and enhanced our team culture in the office. We're working on doing something like that again this summer!
How does your attitude toward work-life balance trickle into the culture of your team or company?
I believe because I have a great work-life balance, I am generally a positive and optimistic person. I do my best to share this with my team on a daily basis whether it be through a corny GIF in Slack or pointing out the light at the end of the tunnel on a difficult project. Just like with any company in the tech space, working long hours can seep in from time to time. I think just trying to be aware of that and being vocal about people taking time for themselves helps to prevent any burnout.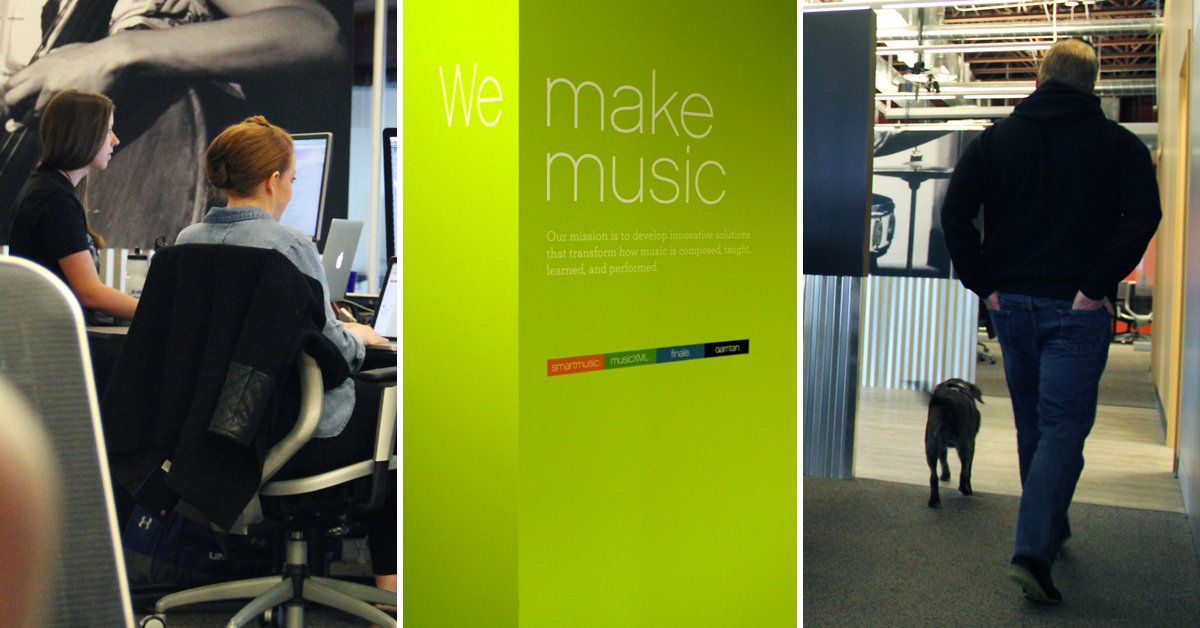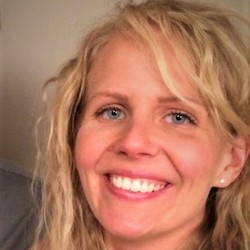 Peaksware encompasses several brands, including MakeMusic and TrainingPeaks all geared toward helping people actively pursue and practice their passions. Ashley Litwack is the engineering team lead with MakeMusic, and when she's not busy transforming how music is composed, taught, learned and performed, she's focused on family and the simple activities that keep life in equilibrium.
Everyone has a different definition of what work-life balance means. What does it mean to you?
My definition of work-life balance is "getting priorities right." People should be able to live their lives and have the ability to participate in important events, even if that means taking some hours off work or making time up later or earlier in the day. Missing a weekday wedding or the ultrasound of your baby's gender is something that should never happen, and we make sure our colleagues understand that!
How do you maintain a balanced life?
My husband and I just had our first baby — a beautiful girl — in January, so work-life balance is more important than ever. For me, that means that my arrival to work is a bit flexible because it's not always easy to get a six-month-old out the door to day care in the morning. It also means I have the flexibility to work from home on days she needs to go to the doctor or go for a jog during the work day to get in my exercise. Productivity remains high, and that's the key — not sitting for the same eight hours at my desk each day.
How does your attitude toward work-life balance trickle into the culture of your team or company?
My team understands, appreciates and utilizes our work-life balance ideals and it creates a productive, joyful work environment. For one of my coworkers, that takes the form of working from home two days a week to spend time with his daughter and wife during the day and catch up on work in the evening. For others, it's flexible work hours for coming in and leaving the office. For everyone on my team, it means taking "personal development" time each month to work on learning or refining a skill in any business-related field they want - whether it's management practices or a programming language. Everyone here understands that people lead different lives and have different needs, and we support each other's needs to promote a happy, healthy work and personal life.
Photos via featured companies. Responses have been edited for length and clarity.
Have a tip or know of a company worth covering? Email us.