Boulder Startup Week is back in the bubble May 16th. With more than 200 sessions, the weeklong celebration of startups and Boulder's entrepreneurial spirit has plenty to offer Boulderites and visitors alike, but our favorite session by far is the annual Startup Crawl.
Now in its sixth year, the crawl gives attendees the chance to take a look inside startups all around town, meet their employees and enjoy some refreshments. We asked a few of the participating companies what they have in store — here's what they had to say.
West Pearl
Walkable from downtown, accessible by B-Cycle and most buses including Hop, Skip and Jump
---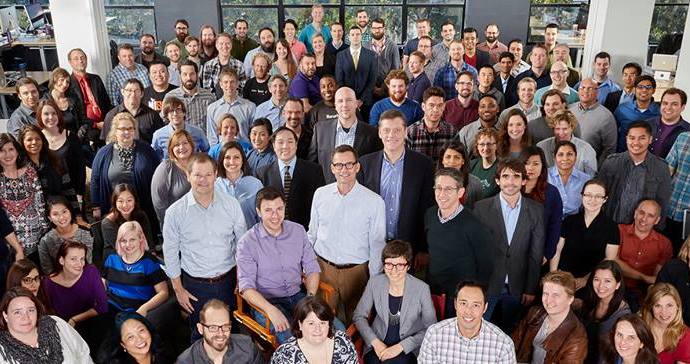 1095 Canyon St.
What they do: Recurly has developed a sophisticated recurring payment management platform.
What they're up to now: "The team has been busy rolling out new product enhancements like a two-way integration with Salesforce and is getting ready to participate at two major conferences, Streaming Media East in NYC, where our CEO will be discussing how to build OTT success, and SuiteWorld in San Jose."
Startup Crawl fun alert: "Recurly will be serving great snacks and refreshing libations, along with games of skill and prizes. Our team is eager to meet the folks participating in the crawl and show off our offices and our code!"
Other West Pearl participants: , 
Downtown
Accessible by B-Cycle and most buses, including Hop, Skip, Jump and transit center-bound Flatiron Flyer routes
---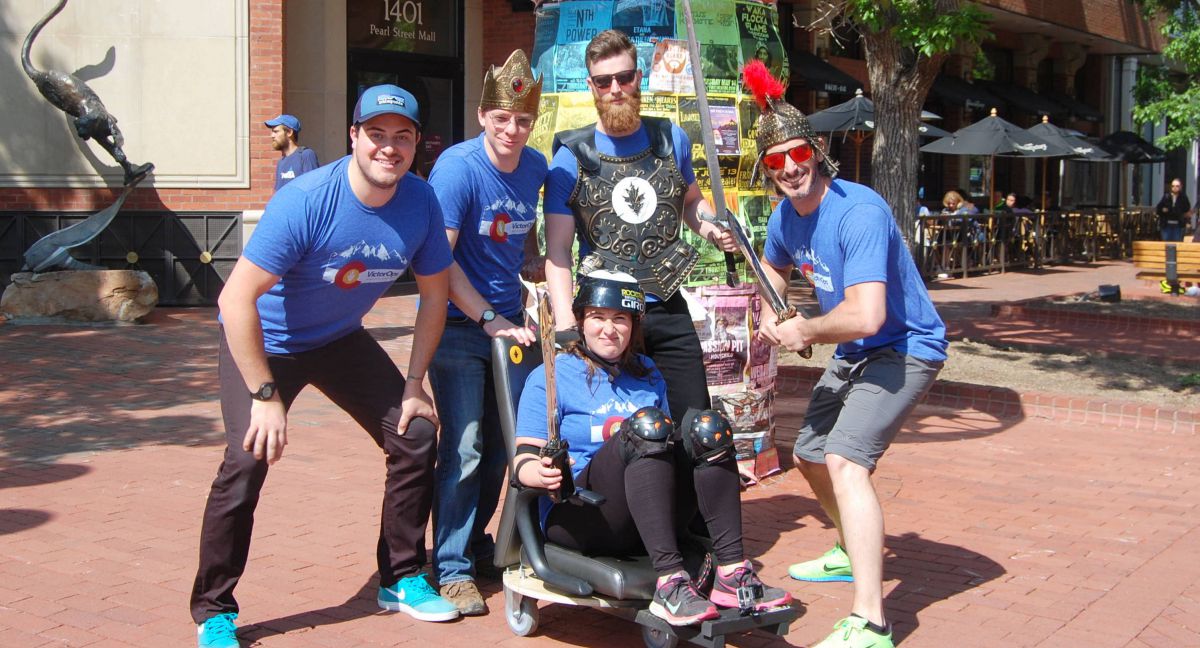 1401 Pearl St #300, Boulder, CO 80302
What they do: "At VictorOps, our mission is to make being on-call suck less. We take care of the on-call management and Incident creation, freeing you up to get the right eyes on the problem and decreasing time to resolution."
What they're up to now: "We're hiring so if you're interested in working for one of DBJ's Best Places to Work, stop in and chat with us. You might also remember us as the champions of the 2015 BSW Office Chair Race."
Startup Crawl fun alert: "At our stop, we'll have our two kegerators filled with delicious local craft brew, food to help fuel the journey and a shuffleboard ready for play. There is also rumor of a limited amount of super-sweet VictorOps t-shirts and stickers for early Crawl attendees."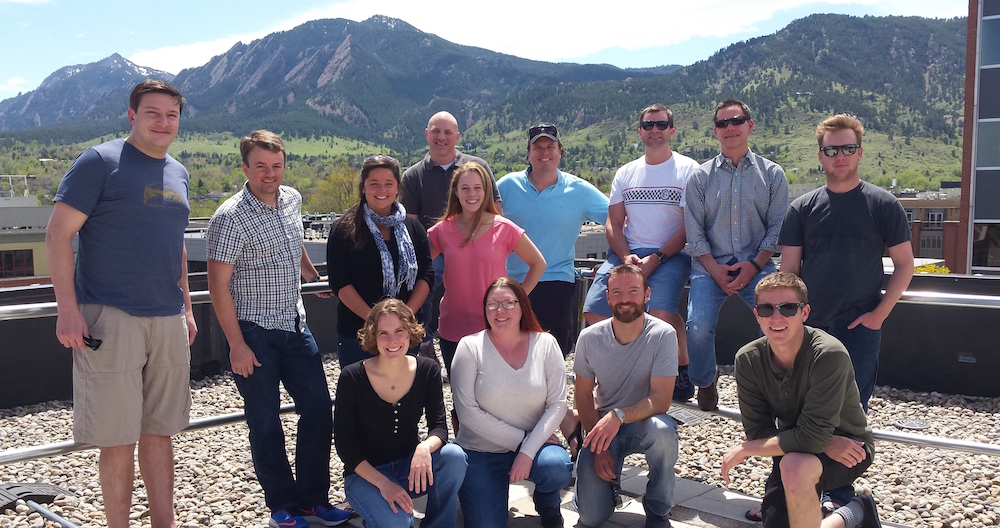 1401 Walnut St Suite 100
What they do: "We've created the next great Hospitality Brand (think: the Four Seasons of Vacation Rentals) and have amazing homes in spectacular destinations including Maui, Santa Barbara, Florida, and many of your favorite ski towns."
What they're up to now: "As the reigning fastest-growing company in Colorado and the fastest-growing travel-&-hospitality company in the country (per Inc. Magazine), we have plenty of positions to hire both in Colorado and across the nation. We've grown 8000% in three years, and we plan to keep that train rolling."
Startup Crawl fun alert: "Plenty of Colorado beer, some light snacks, and an amazing view from our rooftop patio."
Other Downtown Boulder participants: Matter Communications
East Pearl
Walkable from downtown, accessible by B-Cycle and Hop and Jump buses
---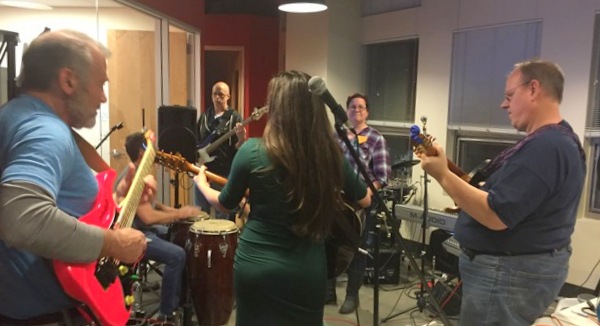 1500 Pearl St # 300, Boulder, CO 80302
What they do: "Gorilla Logic has provided custom enterprise application development, IT staffing services and project outsourcing services for a variety of Fortune 100 & 500 companies since 2002."
What they're up to now: "We're sponsoring GlueCon the week after Boulder Startup Week! Want a discount on a ticket? Take advantage of ours with code 'sponsor15'." They also recently added CTO Jay Wallingford, VP Global Talent Tess Manderson and VP Marketing Rachel Beisel.
Startup Crawl fun alert: "We're doing the Boulder Geek Jam! Expect a musical petting zoo. We'll be playing all kinds of instruments. We'll have the usual suspects: beer, finger foods, and of course banana Runts. We are Gorilla Logic afterall. We'll do t-shirts for those that sing along or bring their own instrument to jam with us."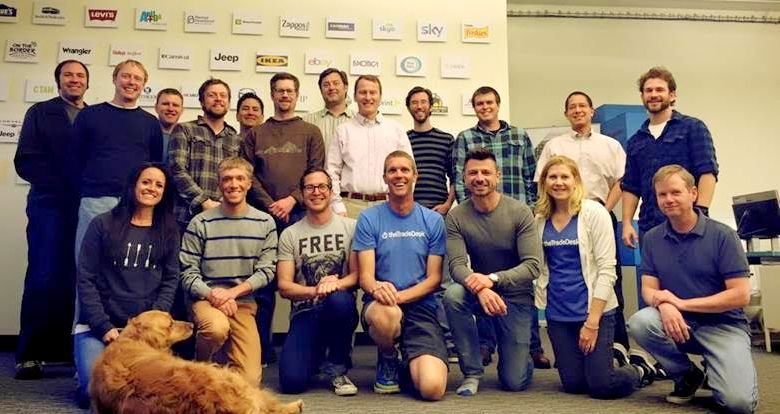 1615 Pearl St.
What they do: "The Trade Desk is a buy-side platform providing access to RTB inventory for display, television, video, social, mobile, and more."
What they're up to now: "We are proud to announce that we have recently been named 7th fastest growing company on the Deloitte Technology Fast 500™, 9th in Forbes Magazine's Top 100 List of America's Most Promising Companies, and #34 on the Inc. 500. We've more than doubled our company size in the past year, while still maintaining our amazing company culture."
Startup Crawl fun alert: "The Trade Desk's office will be filled with smiling faces, plenty of our favorite craft beers, delicious food, groovy tunes, ping pong, foosball, and a *potential* Nerf gun war. Feel free to engage in Q&A with any of our engineers or business team members as well!"
Other East Pearl participants: 
East Boulder
Accessible by Jump bus
---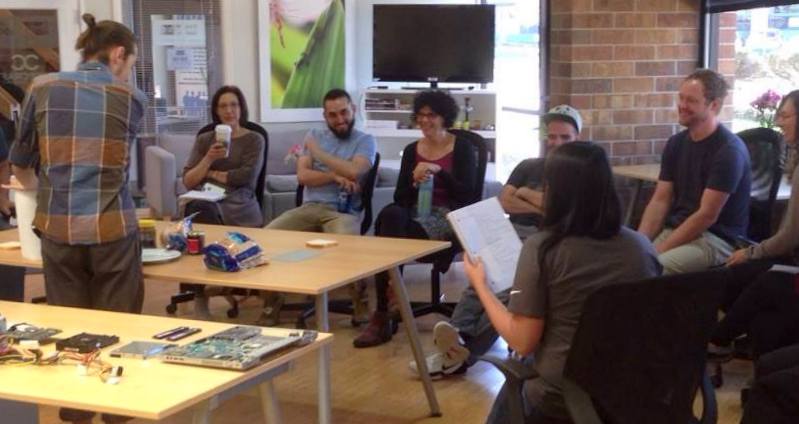 1600 Range Street
What they do: "CodeCraft School offers a variety of cutting-edge bootcamps taught by industry veterans and designed to empower students with new careers in technology."
What they're up to now: "CodeCraft School's full stack web development bootcamp has become a well established source of tech talent and education in the Boulder and Denver tech industries. Having enrolled over 50 students in the program, they are well succeeding in their mission to make digital skills accessible and achievable to wide variety of students. This summer, CodeCraft is excited to add a UI/UX design bootcamp to its offerings. This is an intensive, full-time, 10-week bootcamp designed to prepare you to be a junior UI/UX Designer."
Startup Crawl fun alert: "During the Startup Crawl, CodeCraft will be hosting refreshments, games and awesome giveaways with their sister company Boulder Digital Arts! Stop by their awesome building at 1600 Range Street to learn about web design and development, plus be entered to win a free class at Boulder Digital Arts!"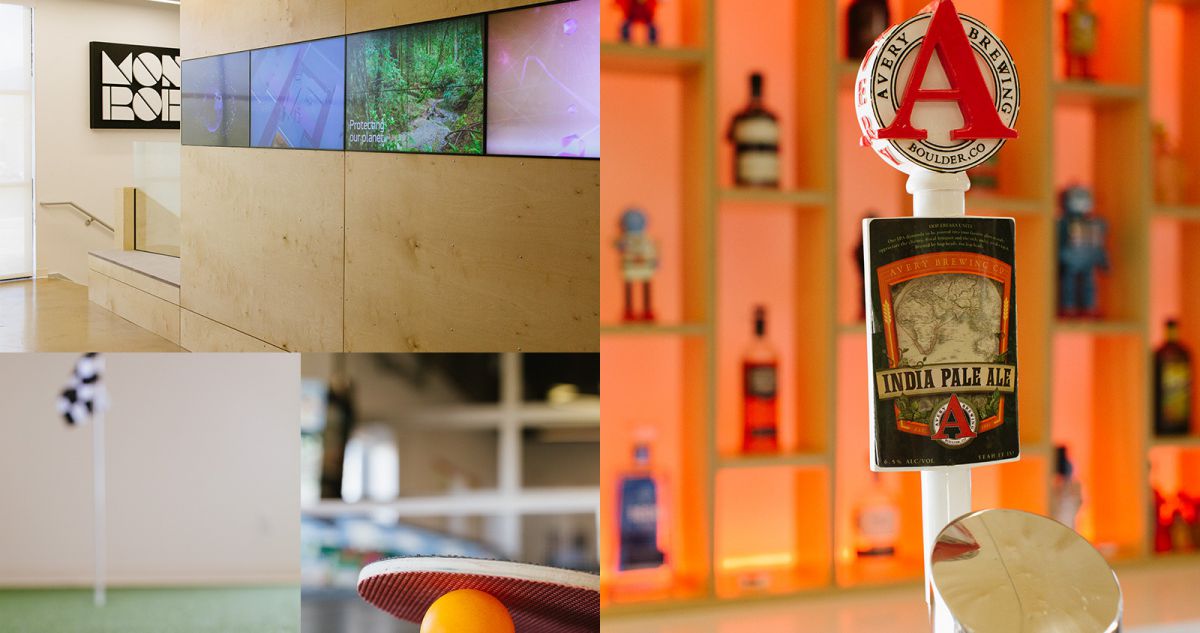 5445 Conestoga Ct #200
What they do: "Mondo Robot is a multidisciplinary team of digital artisans that bring together passion, collaboration, and creativity to create high-concept digital solutions that are innovative, engaging, and results driven. We rock web sites, games, VR/AR, strategy, bikes, motion, tequila, video, code, logos, tacos, mobile, music, new identities, IPA's and sweet Colorado pow."
What they're up to now: They're co-hosting an IPAs & APIs Hackathon June 10-12 with Avery Brewing Co.
Startup Crawl fun alert: "For Startup Week, Mondo Robot will debut their new game "Putt-Putt Drink". Come test your putting and drinking skills for a chance to win free Avery beer! Featuring: 2 kegs (of Avery beer), a full bar, free food, ping pong, pinball, Kornhole, Spikeball, Oculus Rift demos and a live DJ."
Other East Boulder participants: Boulder Digital Arts
29th St Mall
Free parking, accessible by B-Cycle and Hop, Jump and Bound buses
---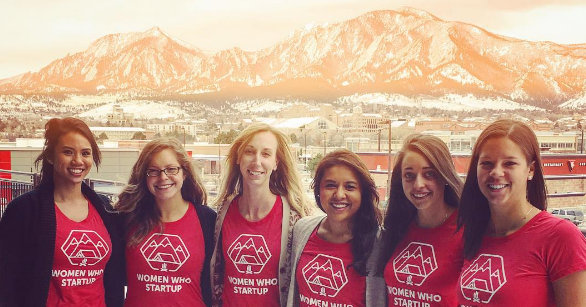 1805 29th Street, Suite 2050
What they do: "We provide the high-performance fiber backbone that powers the voice, data and video traffic we all depend on every day."
What they're up to now: "Zayo is gearing up for its 10th anniversary this year! The company was recently included in MSN Money's feature, 'The Most Successful Company the Year You Were Born' for 2007, joining the likes of Facebook, Google, Tesla and Amazon."
Startup Crawl fun alert: "Get the inside scoop on a real Boulder success story on a guided tour of Zayo's global headquarters. Enjoy food and beverages while you check out the bandwidth bear, retro phone booth, orange accents and wrap-around patio, with great views of the Flatirons."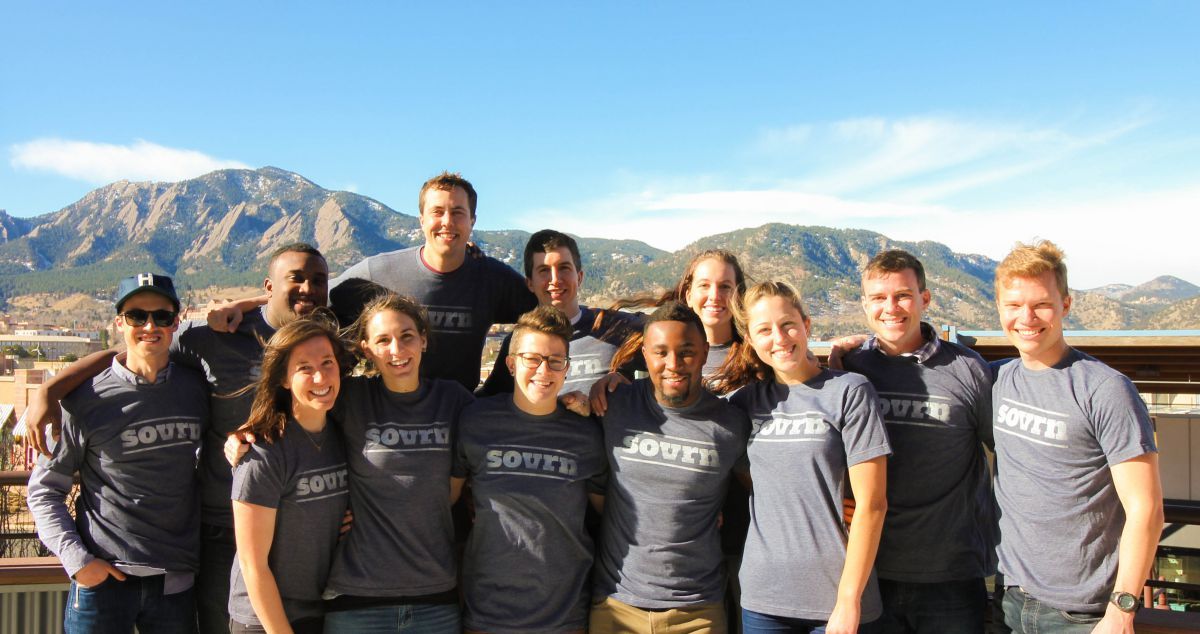 1750 29th St. Suite 2036
What they do: "sovrn is an advocate of and partner to almost 20,000 publishers across the independent web, representing over 2 million websites, who use our tools, services and analytics to grow their audience, engage their readers, and monetize their site."
What they're up to now: "In late April sovrn acquired OnScroll, based out of London. OnScroll is an innovative, market-leading Viewability product & Engagement technology company based in London, UK. The entire OnScroll team will join sovrn and become the foundation of sovrn's UK and European expansion efforts."
Startup Crawl fun alert: "sovrn will be providing snacks and beer; and friendly games of Ping-Pong and Foosball. Swag will be spread throughout the office as well."
Other 29th St. Mall participants: Katasi
Mapleton
Walkable from downtown, accessible by B-Cycle and Skip bus
---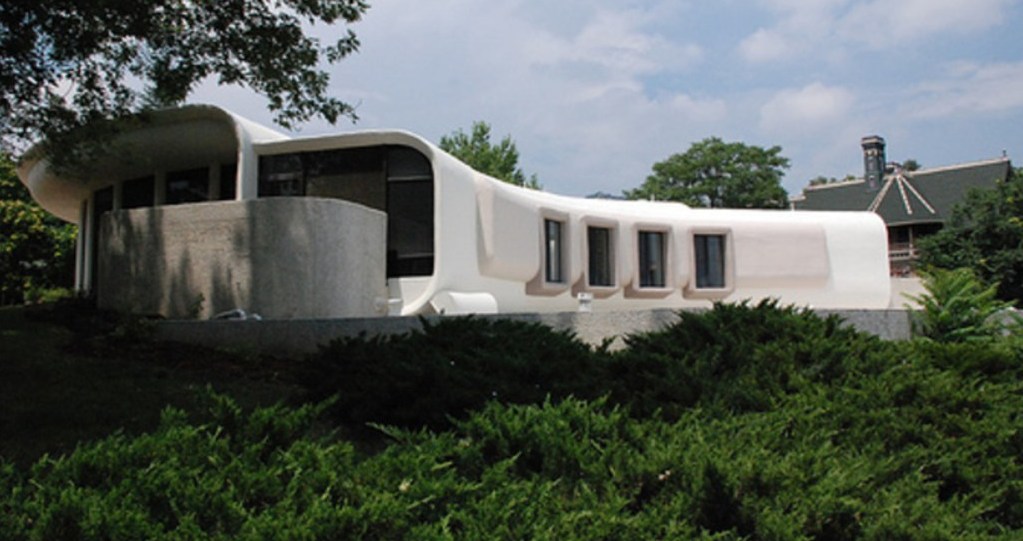 2405 Broadway
What they do: "We're building a giant database of every collectible ever made."
What they're up to now: "Having boosted our data team to twice its size with new hires, hobbyDB has also just taken over leading collectibles marketplace scOOmer! Together, scOOmer and hobbyDB are making it easier than ever to buy and sell your favorite collectibles to the widest audience possible!"
Startup Crawl fun alert: "Visitors to Tatooine can marvel at the many bizarre, diverse collectibles on display at hobbyDB HQ, race cars in our famous Hot Wheels room, take part in a mini jam-session, sample delicious local beers or take part in an intense bughouse chess tournament."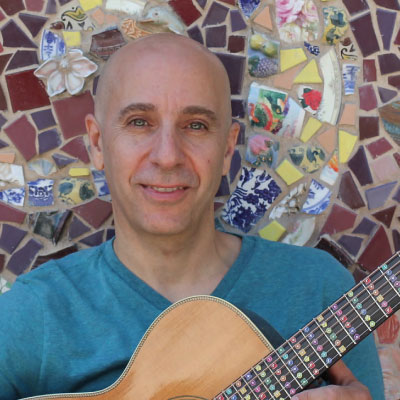 2405 Broadway
What they do: "The Brenna Method is the fastest & easiest way to learn guitar."
What they're up to now: "Students began beta testing the Brenna Method at our Boulder studio in September 2014. We launched our website for local and online guitar students in February, to lay the groundwork for our upcoming guitar lessons subscription website, and crowdfunding campaign. We're seeking a marketing specialist/growth hacker to join our company."
Startup Crawl fun alert: "We share a co-working space at Tattoine with several other startups, where we'll provide drinks, snacks, and music, and show you how the Brenna Method, a radical new way to accelerate learning guitar, shows you every note, chord and scale on right on your fretboards and in music notation."
What stop are you most looking forward to? Tweet us @builtincolorado.