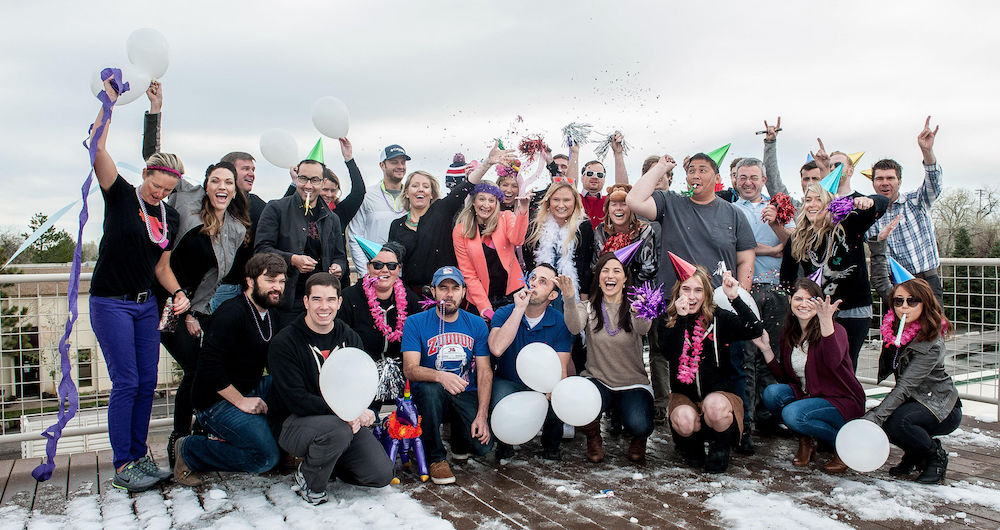 Boulder's
announced this week they've raised $14 million in a Series B-1 round.
In a blog post, the company detailed that the round was led by Noro-Moseley Partners, with participation from existing investors Grotech Ventures and Access Venture Partners and new investor Knollwood Investment Advisory. The influencer marketing SaaS company also received contributions from MergeLane and Robin Ferracone.
TapInfluence employees had the unique opportunity to have a "fireside chat"-style discussion with Grotech Ventures, Access Venture Partners and Noro-Moseley Partners in their office. Erin Smith, Content Specialist at TapInfluence, said it was an interesting experience.
"Not often are investors willing to sit down with the company they're funding and answer questions," she said.
This marks one of the largest rounds in Colorado startup funding this year; in fact, in all of Q1 the average round for Colorado startups brought in $3.3 million.
During the team's chat with investors, CEO Promise Phelon shared some powerful insight about the fundraising process, said Smith.
"One of Promise's points was that it's not just about the investors choosing you, but you're also choosing the investors. That's huge for us," she said. "The energy and belief in what we do is a huge part of why we raised the amount we were able to raise. There's no secret sauce — there's no magic bullet."
TapInfluence's Senior Manager of Talent and People Ops, Sara Niemi, said they plan to hire 15-20 new people in the next quarter. While the focus is on sales and tech talent, the company is also building out a data science arm. 
"It's really across the board," she said.
TapInfluence is also welcoming their first group of interns this summer through partnerships with universities in Colorado and across the U.S.
Smith added the company also plans to make even more improvements to their platform, expand their support and increase thought leadership in order to further elevate TapInfluence's position as leaders in the influencer marketing industry.
"The office is on fire," said Niemi. "We're super excited — we're working really hard to win in this space."
Photo via TapInfluence
Have a tip or know of a company that deserves coverage? Email us.