Colorado startups are killing it in the sales game. Why not join them? Check out these seven opportunities to improve your skills at some of Colorado's most innovative companies.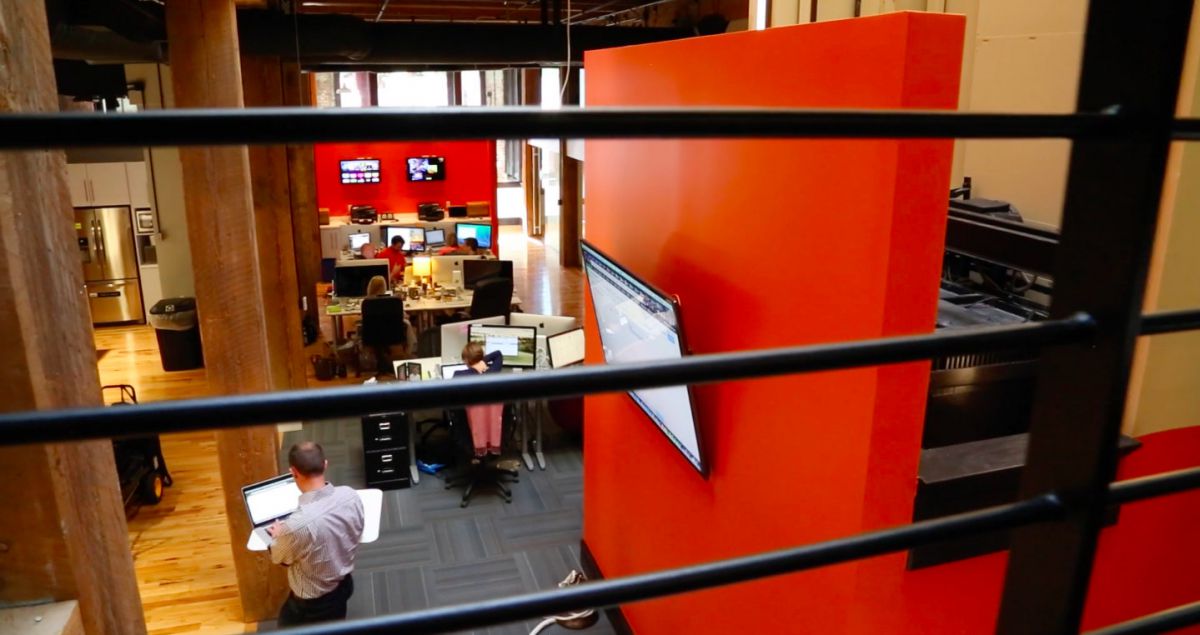 Regional sales representative, 
Why it's cool: Wayin is leading the movement to make social media interactions more meaningful, and they work with some of the biggest brands out there. They have a passionate team and a beautiful office — check out the video on their Built In Colorado profile.
What you'd do: You'd be working with enterprise-level clients to identify their social media needs and objectives. The relationships you form with prospects and clients will directly impact Wayin's solutions, so you'll be a key player in making improvements to their products.
Who they're looking for: Wayin wants someone who's passionate about social media for this role. They're looking for a driven, self-motivated person with five or more years' experience creating markets who looks to solve problems across disciplines.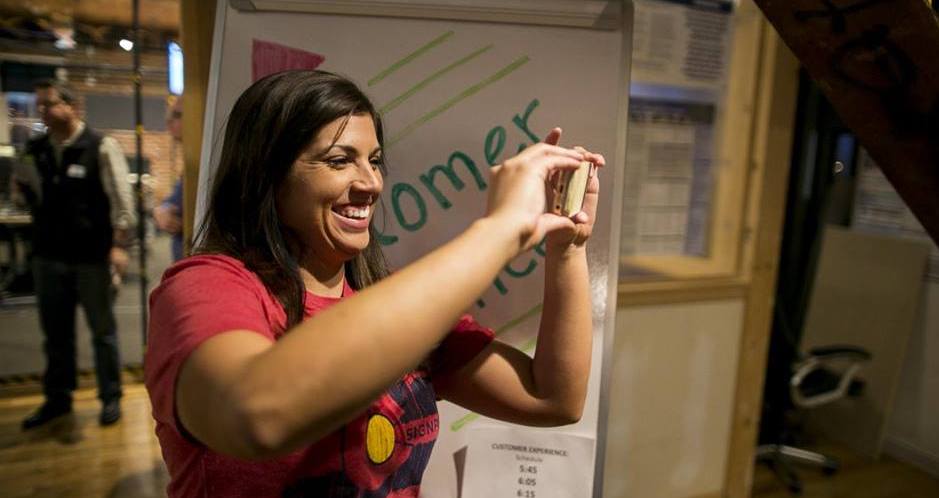 Small Business Development Representative,

Our office is located on the Lodo/Rhino border. We're 2 blocks from Coors Field & walking distance to tons of bars & restaurants. Bike riders welcome!
Why it's cool: Signpost helps small businesses with their sales processes, so you'll be supporting the backbone of America. If that's not cool enough on its own, you should also know they have an amazing office in the historic Pacific Express Stables building in Denver, and they have bagels every Wednesday. Nom.
What you'd do: You'd cultivate leads through the entire sales cycle, helping small businesses see how Signpost can solve their sales challenges. They also take company culture seriously, so you'll be helping to develop theirs even further.
Who they're looking for: Someone with fewer than two years' sales experience, so this is ideal for someone just getting started. You should be able to work independently and thrive in an ever-changing environment.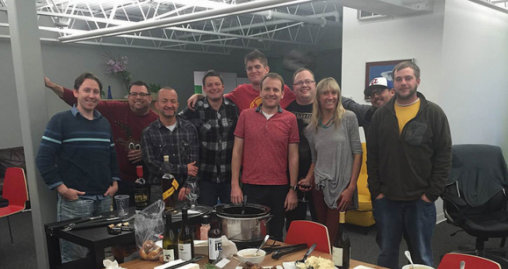 Sales development representative,
Why it's cool: SnapLogic just moved into a brand new office in Boulder, and they have catered lunches and "Snappy" hours. They've created cutting-edge technology that easily connects big data, APIs and applications.
What you'd do: You'd be developing leads and prospects in your given territory and working to create sales opportunities for the company. You'll also work with the marketing team to develop demand before you even begin your relationship with prospects.
Who they're looking for: Someone who has at least a year of SaaS or on-premise sales experience, is both competitive and collaborative and can rock a phone call like it's nobody's business.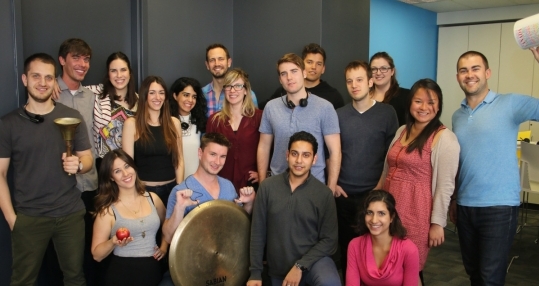 Why it's cool: Top Hat makes tools professors can use to make their classes more interactive and engaging. You'll work directly with professors, so you'll get to travel across the US to meet them. Plus, they have free lunch and "beer o'clock" when you're in the office.
What you'd do: You'll represent the brand within your assigned territory, meeting professors and helping them see the value of the product.
Who they're looking for: Someone with previous cold-calling experience in outbound sales who is detail-oriented and a self-starter.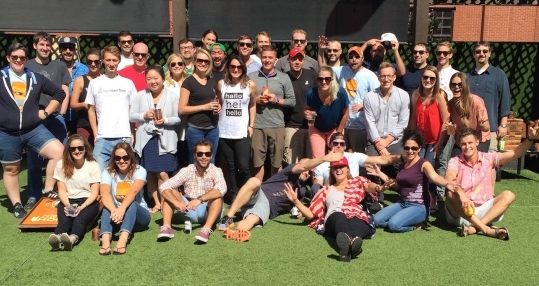 Why it's cool: Stack Overflow's Denver office is seriously cool, with a private chef and killer views. You'll work with a variety of prospects and clients to sell site ads and resume database subscriptions, so you'll be helping companies get the word out and find new talent. Pretty sweet, right?
What you'd do: Your focus will be on new business for Stack Overflow's Careers solution, including creating a sustainable pipeline. You'll create custom proposals for prospective new clients and advocate on behalf of Stack Overflow at all times.
Who they're looking for: A smart person who can get things done. You should have 1-3 years' sales experience, preferably in digital marketing or SaaS sales.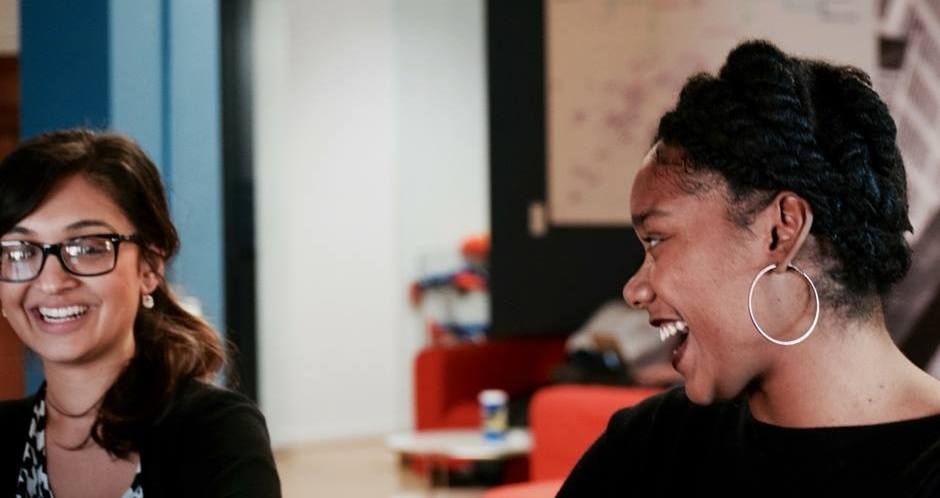 Why it's cool: Ambassador is working in one of the hottest areas of marketing right now — referral marketing. They recently opened an office on Pearl Street in Boulder, and they have free healthy snacks for employees.
What you'd do: You'll focus on new business and helping prospects understand the value of leveraging the power of their existing customers to grow sales.
Who they're looking for: A well-coordinated, eloquent, and intuitive sales person who excels at quickly and efficiently building strong relationships.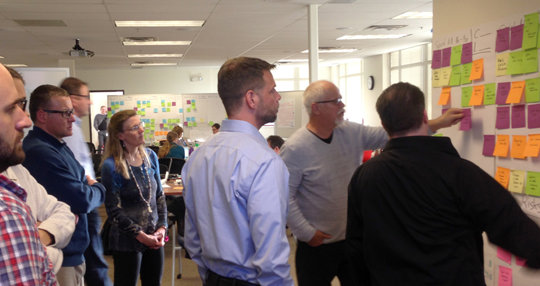 Inside Sales Rep,

We are located in Northeast Boulder, situated on the hill above Valmont Bike Park, offering a wonderful view of the Flatirons and Rocky Mountains.
Why it's cool: Scaled Agile created their own Lean-Agile framework, which helps businesses achieve better outcomes, increase employee engagement, and improve business economics. They're self-funded and profitable, so hello startup job security.
What you'd do: You'd manage the early stages of the sales process, acting as the initial touch point for prospective clients.
Who they're looking for: Someone with some sales experience — "anything from coffee to software" — who is comfortable contacting a high volume of prospects on a daily basis. If you're already familiar with Agile methodology and have Salesforce experience, even better.
Have a tip or know of a company that deserves coverage? Email us.