Anyone who's spent hours toiling away in a garage or crowded coffee shop can tell you that where you work has a huge impact on the work you do. Office design is a huge topic in the startup community, as companies try to determine whether to have an open office, how much location matters for talent development or even the health impacts of investing in standing desks for their employees.
We visited three of Denver's coolest tech offices to discover the latest trends and to find out how the startups' spaces add to their employees' work experiences.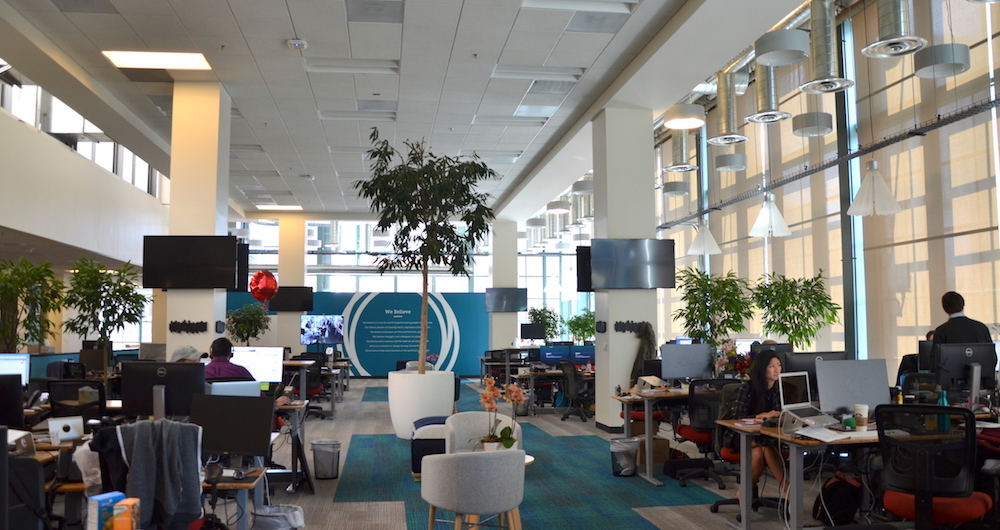 Fast facts
Moved in: February 2016 (They were downstairs before that)
Square footage: 30,000
Current employees: Around 50
Employee capacity: Around 330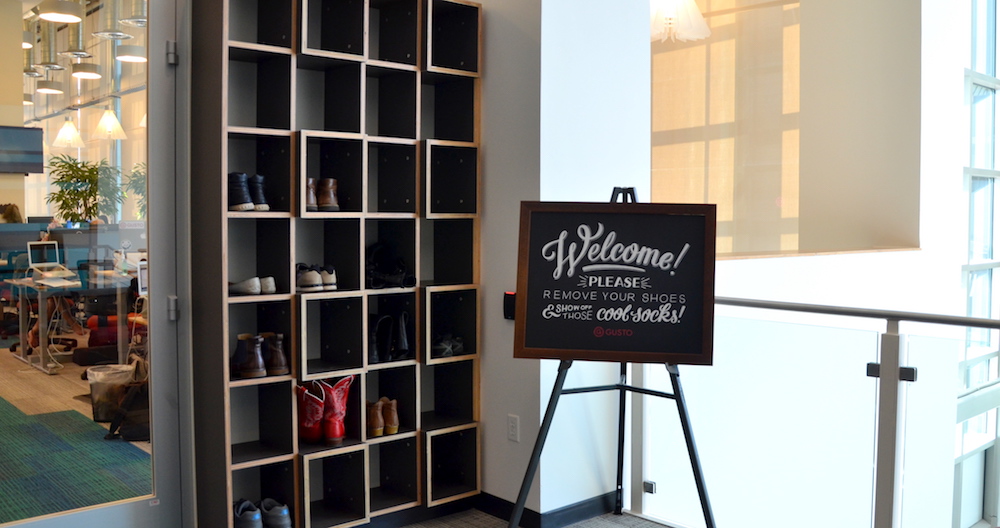 Gusto's founder grew up in a home where everyone took off their shoes upon entering. The company got its start in his home, and the tradition continued from there. Now, Gusto employees and guests are encouraged to wear fun socks or slippers while they're in both their San Francisco and Denver offices. Visiting Gusto's office on the 16th Street Mall finally gave us a reason to break out our awesome taco socks, and one employee was even rocking unicorn slippers.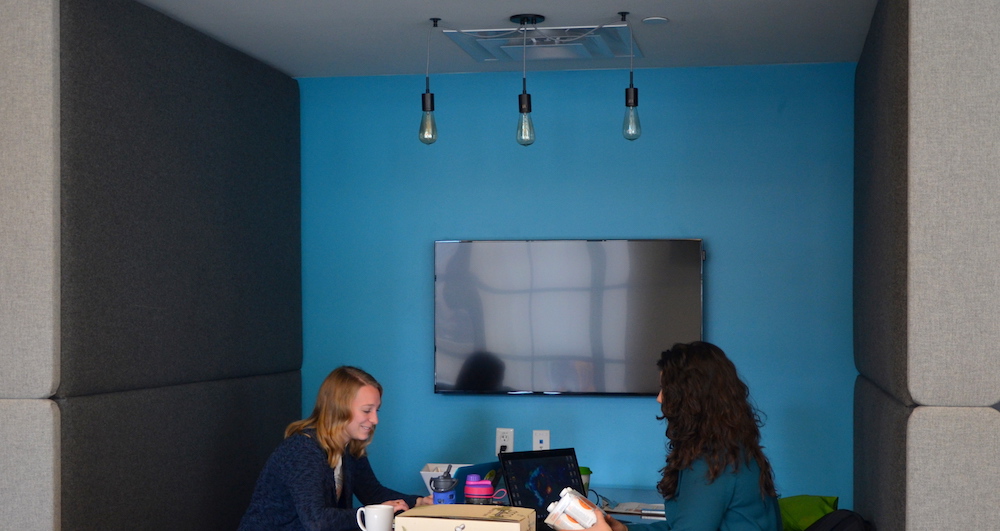 Goodbye, cubicles. Employees can either sit or stand at their desks, and Gusto offers other creative workspace options to their employees. From secluded booths to couches and bean bag chairs, members of their team have unique places to get work done, take a call or get to know a coworker.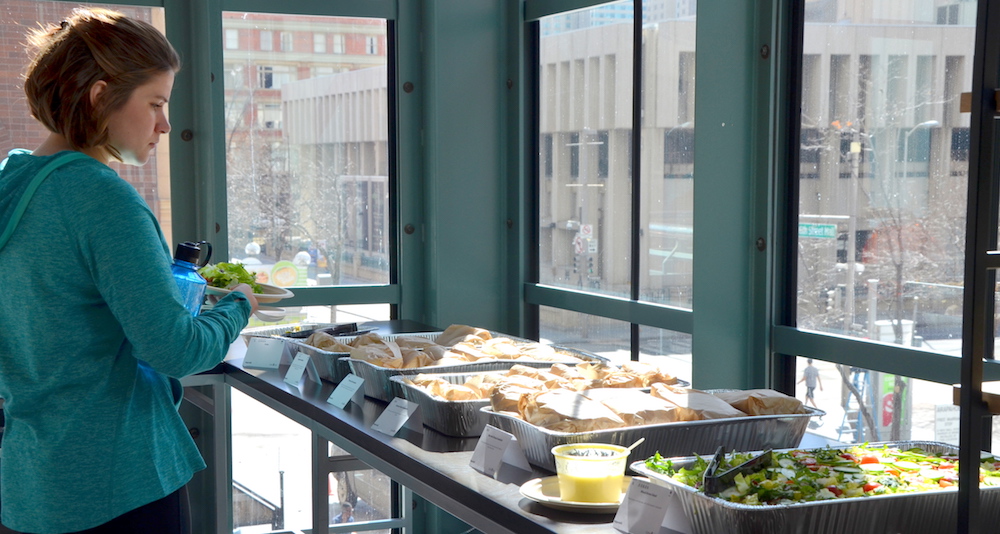 Gusto has catered lunches for their employees every day, encouraging team members to sit and chat together instead of bolting to a food cart downstairs or eating alone. In addition to the team not having to worry about sad desk lunches, Gusto's cafeteria-style space is stocked with snacks, drinks and Happy Leaf kombucha on tap.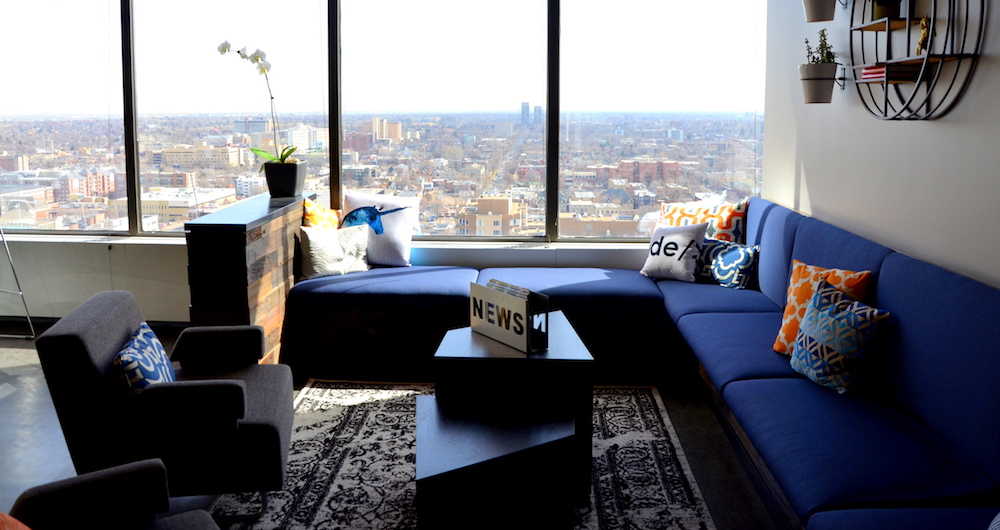 Fast facts
Moved in: June 2014
Square footage: 15,000
Current Denver employees: 50 
Employee capacity: 85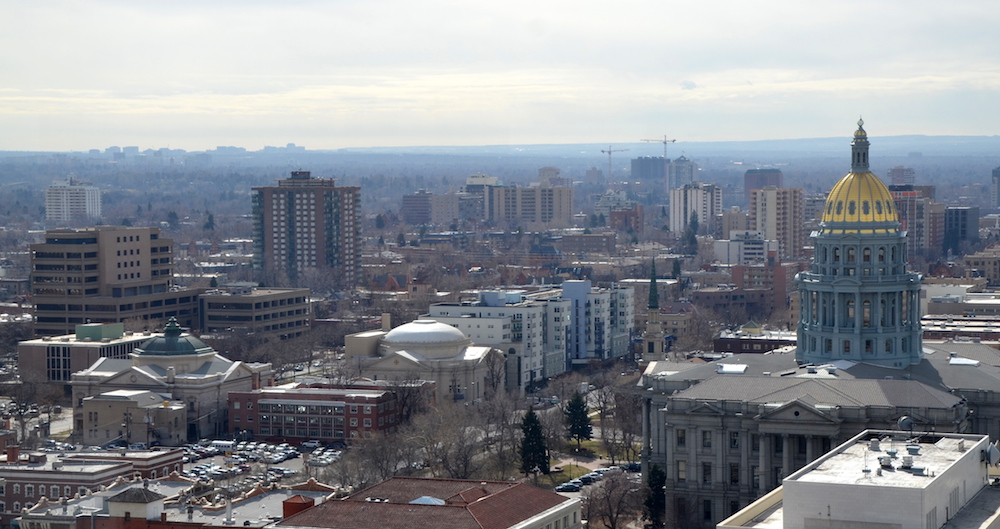 The first thing guests and visitors see when entering Stack Overflow's Denver office is the incredible view. They take up the entire 24th floor of their downtown building, providing breathtaking sights as far as the eye can see; on a clear day, even Pike's Peak is visible in all its glory.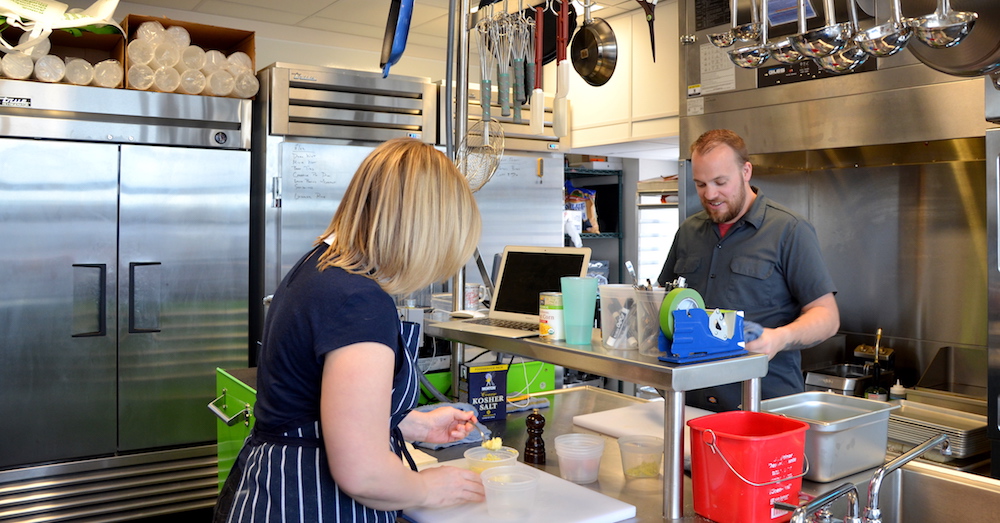 Maybe don't read this next paragraph if you're hungry. Stack Overflow has two in-house chefs who make pastries and lunch for them every day. When we visited, the chefs were working on an Ethiopian-inspired meal. So employees know what to expect for that day, the chefs hand-write the menu and hang it outside the office's industrial kitchen.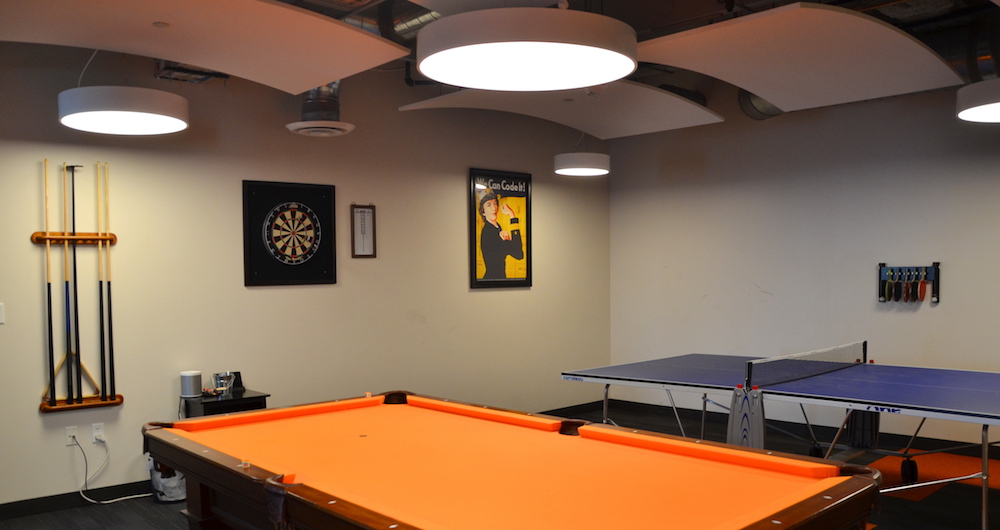 The Stack Overflow team takes work seriously, but they also appreciate the opportunity to have some fun. They have two game rooms, with video games in one and pool tables and dart boards in the other. The latter is even decorated with an amazing Rosie the Riveter-style homage to Grace Hopper, which we really wanted to take with us.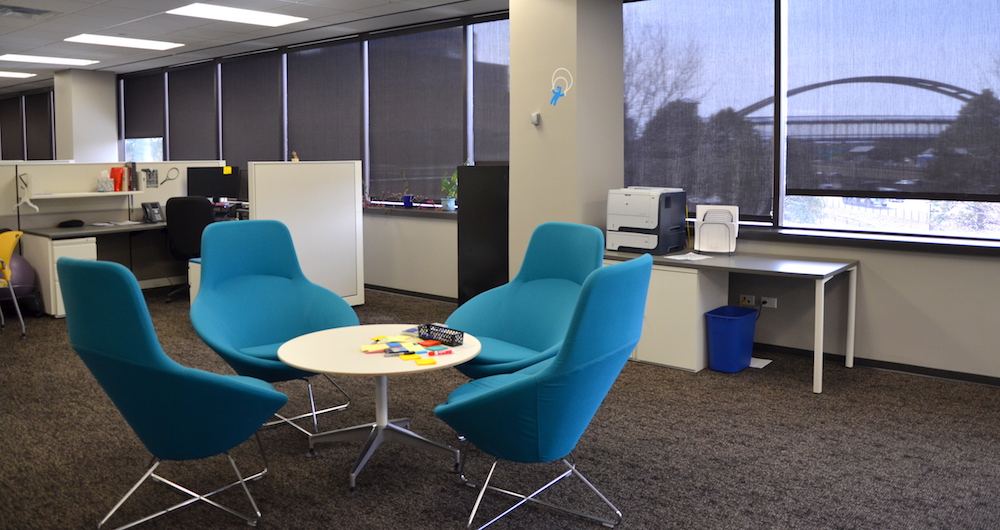 Fast facts
Moved in: May 2013
Square footage: 34,000
Current employees: 103
Employee capacity: 172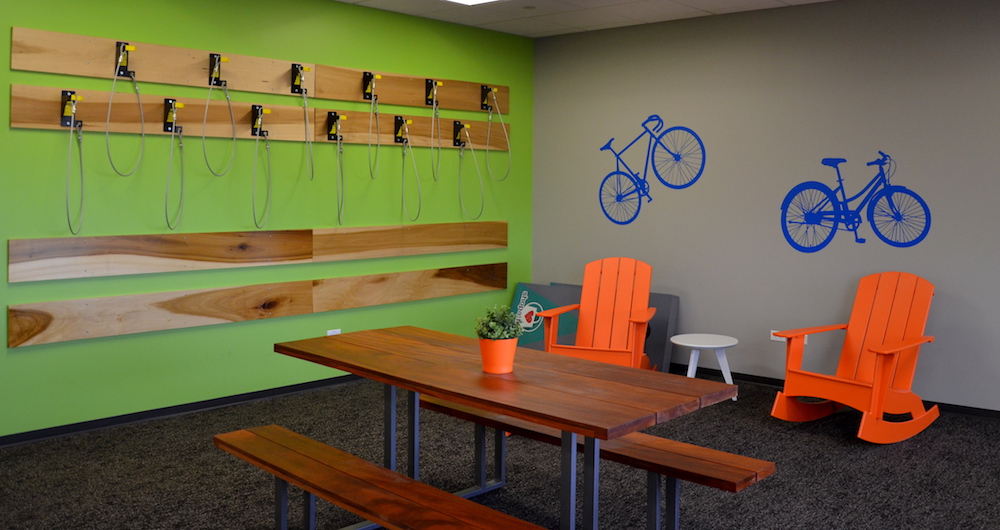 ShopAtHome.com's team members are into sustainable commuting, so they created a space where employees can hang their bikes when they ride to the office. They also offer subsidized RTD passes to employees, which is super convenient for commuters — ShopAtHome.com's Denver Tech Center office is right next to a light rail stop.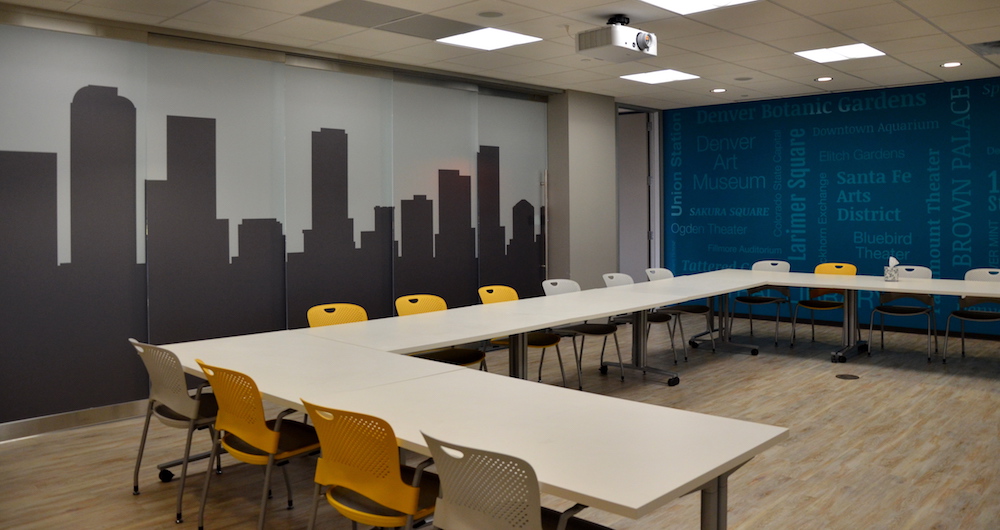 Proud to have started in Colorado, there are small homages to our state throughout ShopAtHome.com's headquarters. Their conference rooms are even named after iconic Colorado locations, like the Maroon Bells and Coors Field, and their main conference room has the Denver skyline on the walls.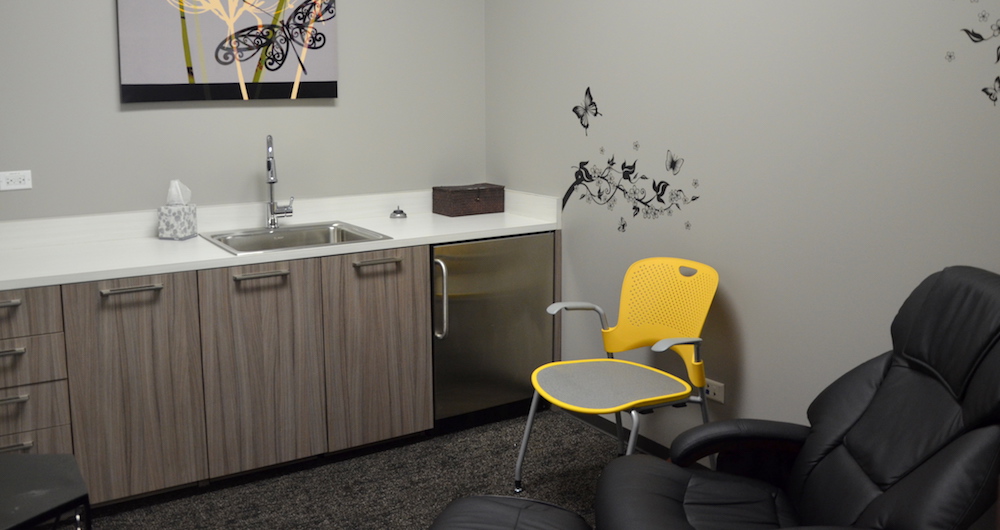 In an effort to better accommodate employees, the ShopAtHome.com office has a private room for nursing mothers and employees with other personal needs. As parenthood and work-life balance have become huge parts of the startup conversation, adding rooms like this is one way companies are making their offices more accessible to employees.
Related: Best Startups to Work for in Colorado