Ghosts, ghouls and techies prowled the streets Saturday night for what, by the looks of it, was a pretty amazing Halloween. In true Colorado fashion, techies really went all out to show their Halloween spirit. We did some digging and found photos of some of Colorado tech's best costumes and parties. Check them out: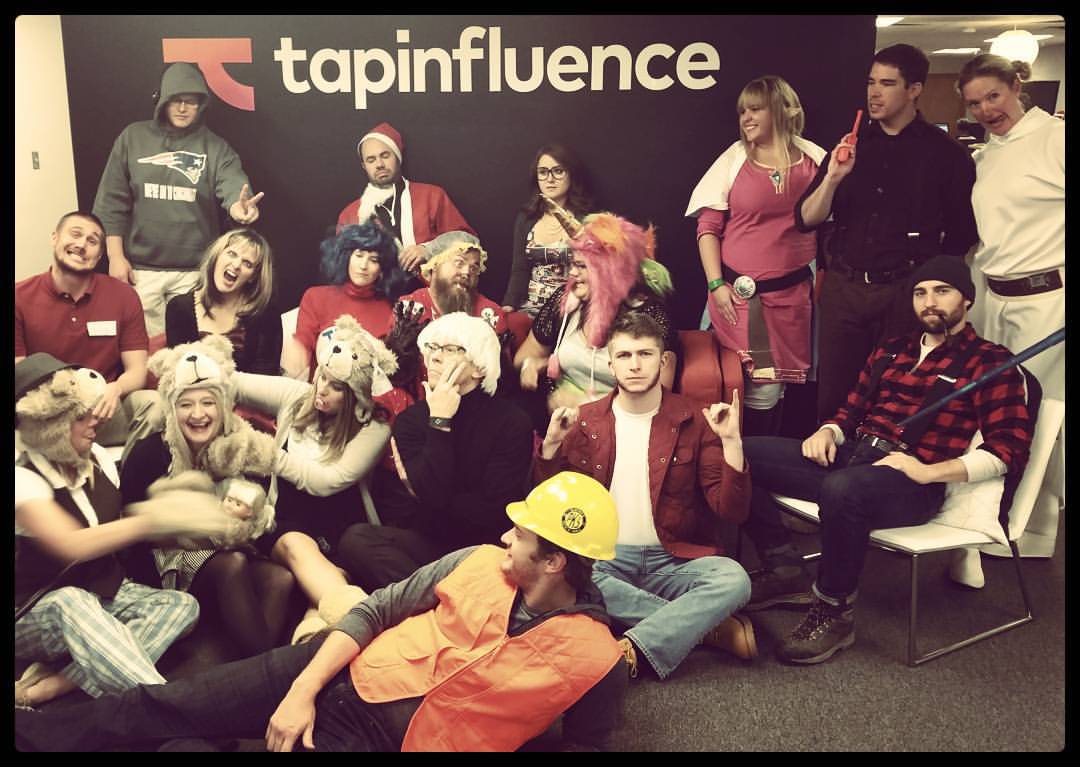 There appears to be a drunk Santa asleep behind a couple of angry and evil looking elves. I'm not sure what the three puppies on the left are up to, but the guy on the right is definitely supposed to be a lumberjack or a barista from Crema. TapInfluence is currently looking to fill five positions.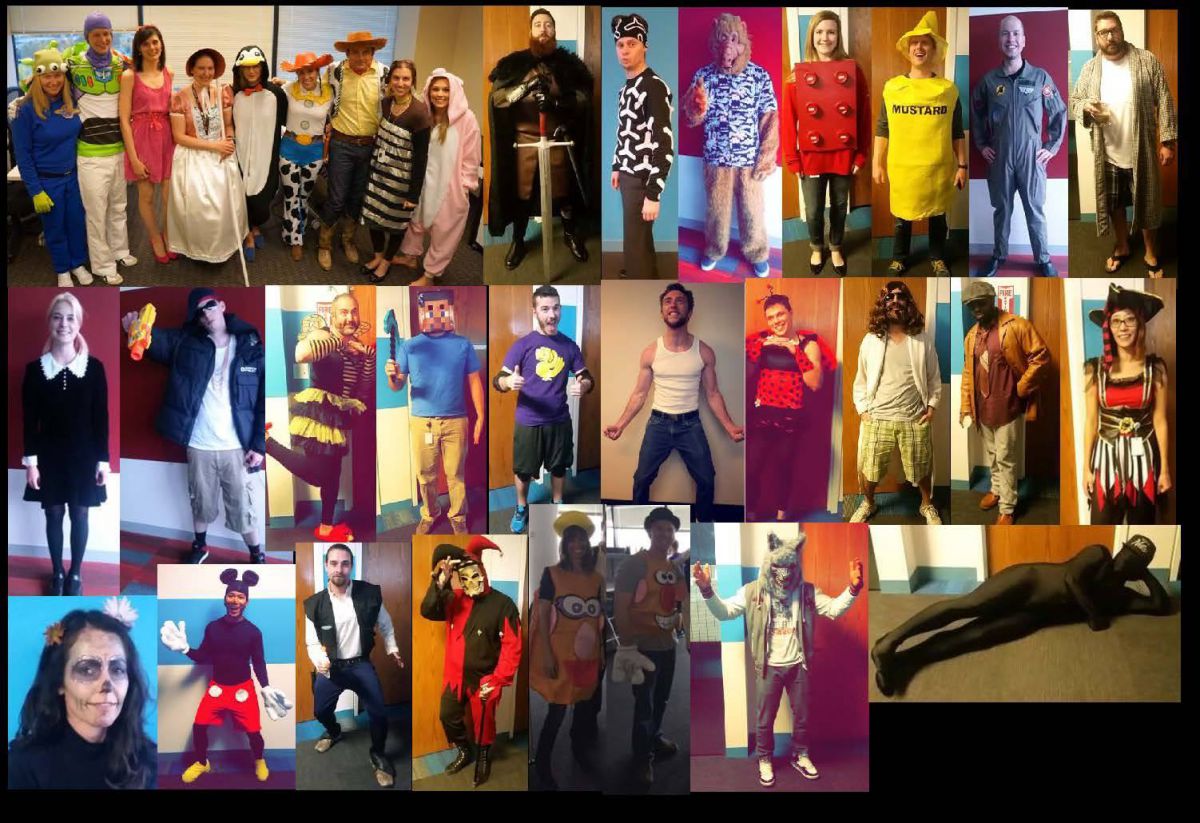 So many of these costumes could be turned into loungewear by the Funsies Onsies Company. The guy on the top right looks like he may have used Halloween as an excuse to just not bother to shower or get dressed. Brilliant.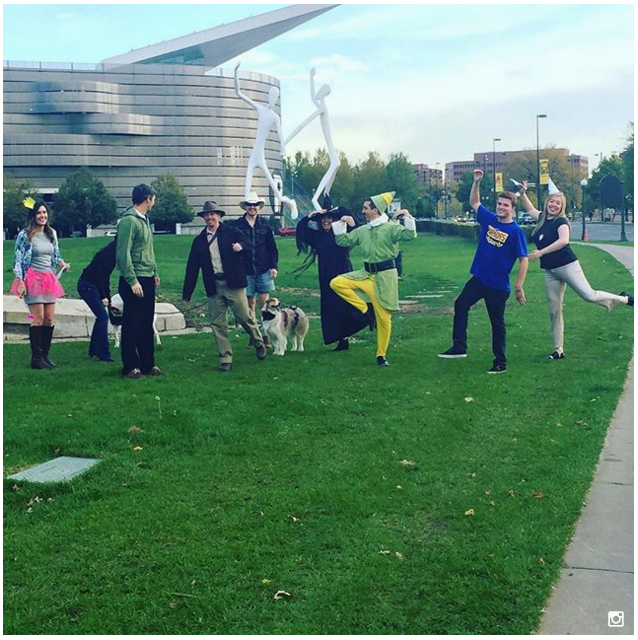 Amazingly, in that particular part of downtown Denver, they probably wouldn't have looked out of place even if it wasn't Halloween.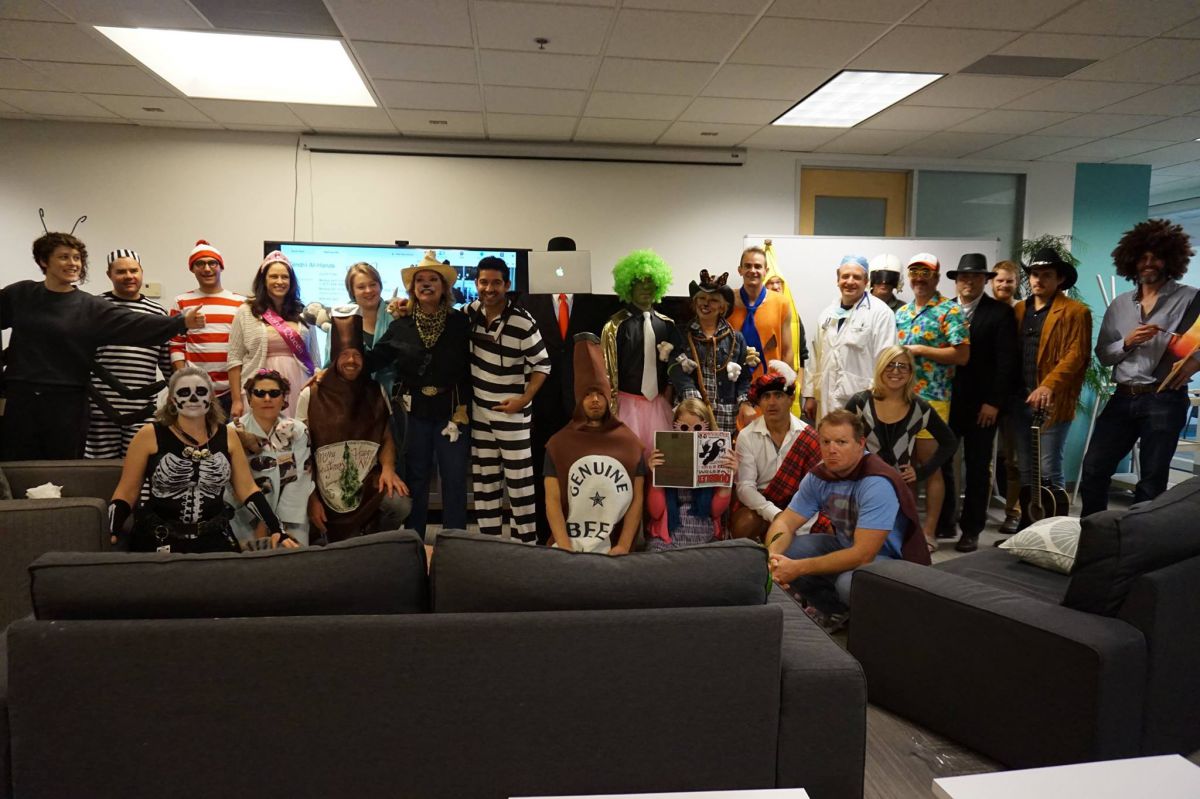 This is my sort of workplace. Several people came dressed as beer bottles, and I'm pretty sure that the guy to the far right is Garth Brooks or Crocodile Dundee. Then again, he could just be from Wyoming.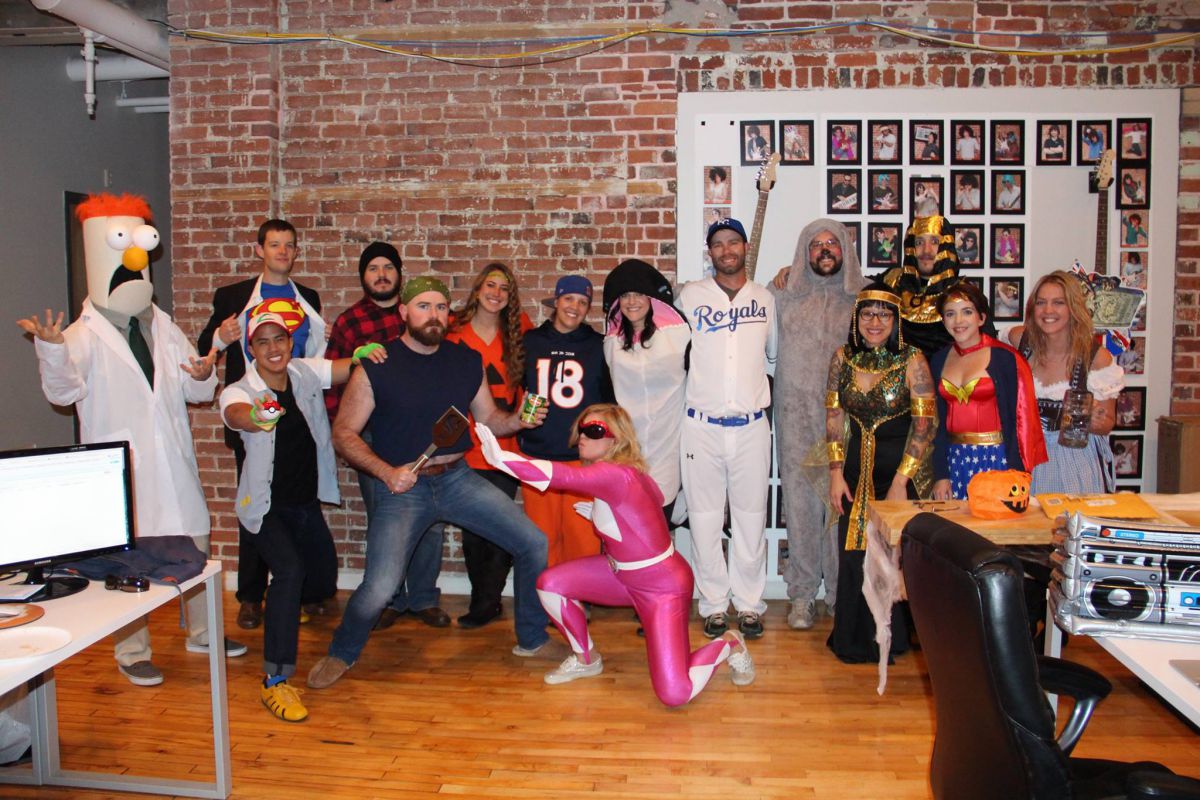 It's the chef from Wet Hot American Summer!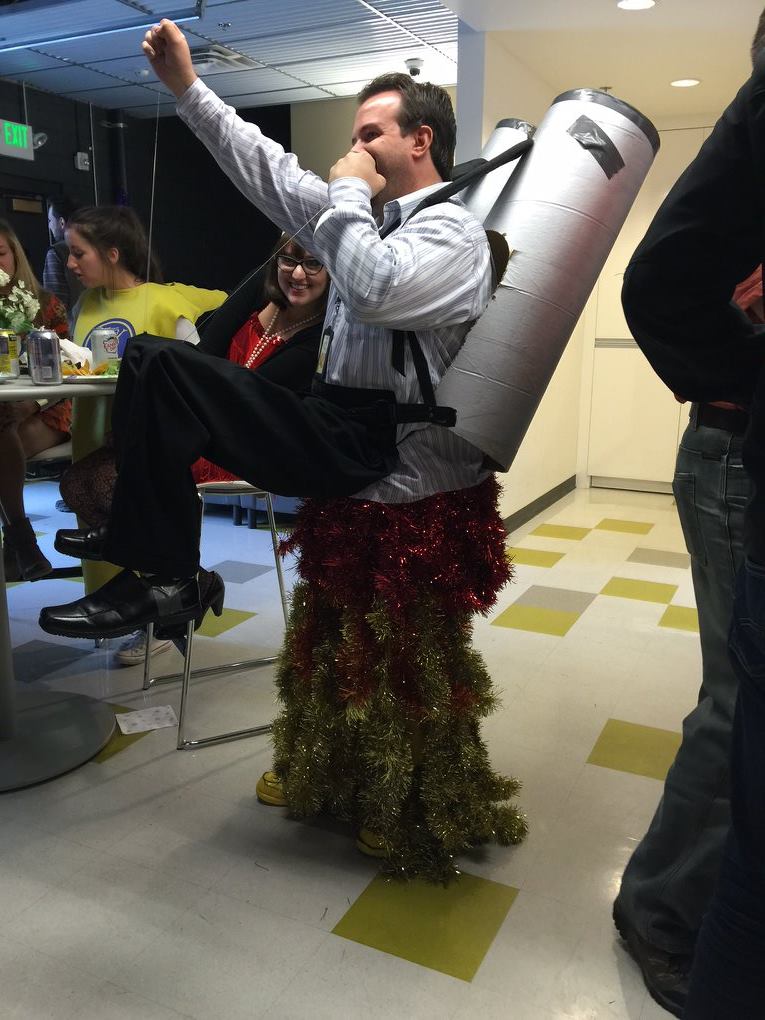 When we do finally get jet packs, I hope they spit out exhaust that looks like tinsel. That costume looks like it took a ton of work, and I'm wondering where he found yellow sneakers. LogRhythm is looking to fill 16 positions right now.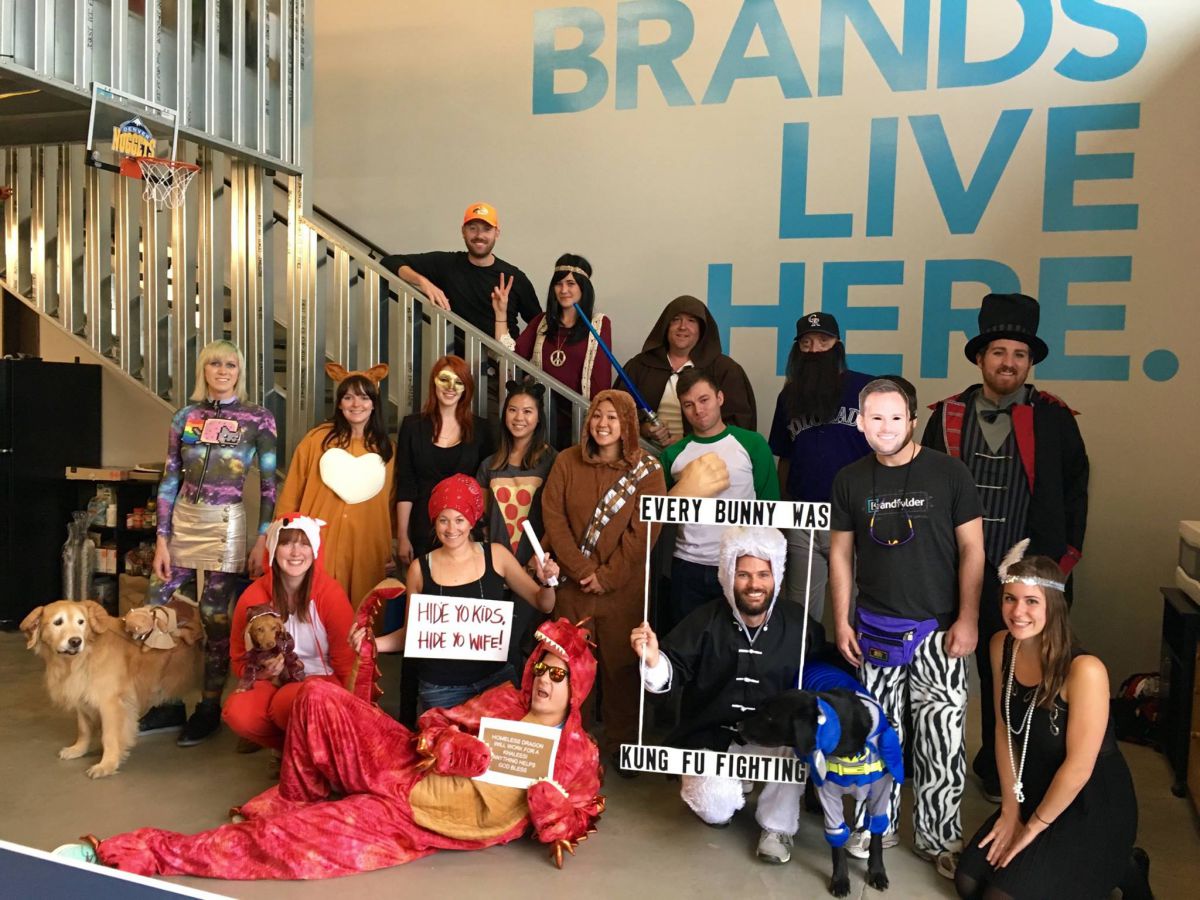 Look at those internet memes! Without a doubt, the best part of this photos is the incredibly worried/embarrassed face on the dog to the left.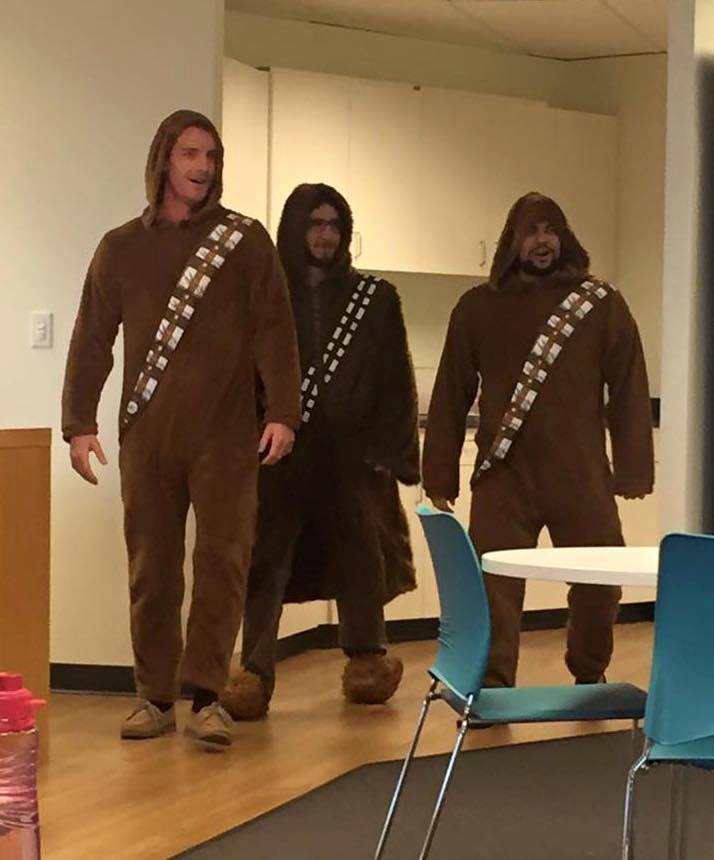 Is that three Wookies in one office? How could you not want to work there?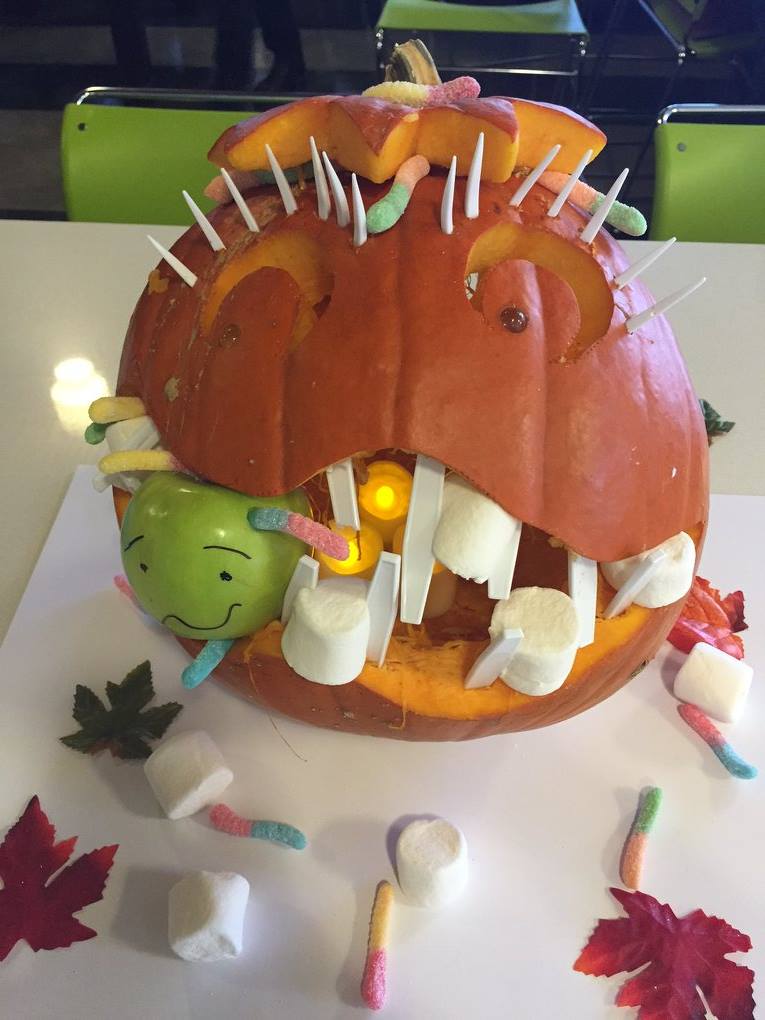 I'm getting the impression that someone at Healthgrades makes amazing gingerbread houses. Healthgrades is hiring as well.