Rolling out major initiatives across a nationwide company during a pandemic sounds less than ideal. But that hasn't been the case at Adtaxi.
Just ask Michelle Johnson.  She's a client services manager at the digital marketing company, and in September, she and her team implemented a swath of changes intended to unify Adtaxi's regional hubs into one cohesive team. That meant expanding the company's account management services, changing the account review process and launching Adtaxi analytics — all in a remote setting.
But oddly enough, it's that last component — the remote setting — that has worked in favor of Adtaxi.
"Of course there are challenges with a remote setup," Johnson said. "But since we're expanding our reach across a team that is located across the country in every time zone, it feels like it's been an advantage from both a practicality standpoint, as well as the 'We're-all-in-this-together' mentality that we've all had throughout 2020."
Chris Burkey, a client services manager, has seen a major unifying impact as well. He lives on the East Coast, and prior to the pandemic, his clients only resided in his region, which meant he'd have to drive out to their offices and meet them in person. Now his clients are spread all over the country — in Chicago, Florida and Ohio — allowing him and his team to be virtually present while expanding their reach across the company. 
"These changes have helped with the scalability of our business because we can't physically go see every client," Burkey said. "We were going to have to do this at some point, so to really take the time to roll it out now has been really beneficial. It's crazy to say that something has been beneficial during a pandemic."
Built In Colorado spoke with Johnson, Burkey and Nikki Braxmeier, an ad operations manager, to learn more about the positive effects of these changes at Adtaxi.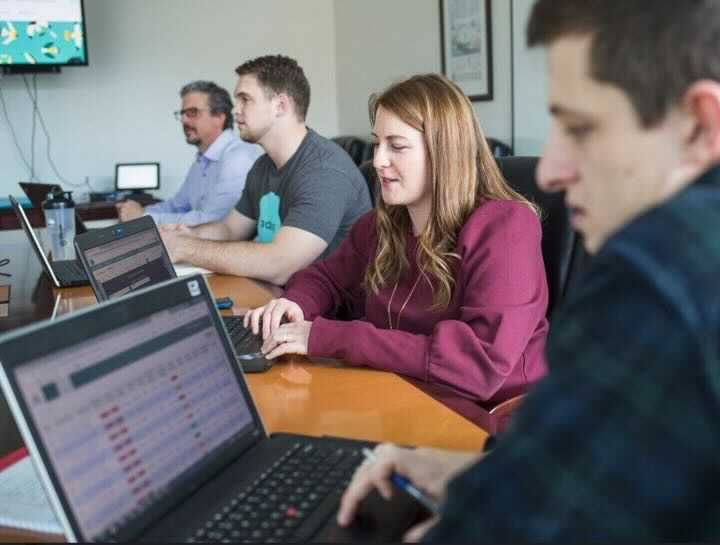 What was the catalyst for these changes on the client services side?
Johnson: For the past year, we've been laying the foundation for our separate regional offices to converge into one large team. Keeping that objective in mind, we needed to assess individual protocols and pull out the best practices to scale across the entire organization and set standards for the client services team as a whole instead of regionally. In our previous structure, we functioned less as a client-facing client services team. So the goal was to give our team more exposure to clients and expand their individual roles so they could be more involved in the entire process.
Braxmeier: From an analytics perspective, we were so segmented and operating in silos. The pandemic and centralization drove more communication, which led us to discover we had the opportunity to standardize our reporting. Everybody was creating their own reports and deciding what metrics they wanted to include. For example, there wasn't a set guide of what should be in an e-commerce report. There were also different methods of distributing these reports — it could be a spreadsheet, a PDF or a PowerPoint. The goal was to create a standardized branded solution that would allow for better, more efficient reporting that was provided faster to clients. This would also allow us more time for optimization and customer service.
Burkey: We have counterparts in different regions, but even though we were all doing the same type of work, we were all approaching it a little bit differently. So as managers, our goal was to compile best practices and set a standard. This was a needed change, as evidenced by the fact that regionally, many of us were asking the same questions. But we didn't even know it.
What are some of the company-wide challenges related to a transition like this? 
Johnson: I think the biggest challenge is that it's a lot of change all at once. There's definitely positives to that, but it's forced us to take a very targeted approach in how we roll out these changes. Everything has been deliberate.
Burkey: We made sure that we weren't changing just for the sake of change. There's no use in blowing up the systems we've had in place for years and years just because we have the opportunity. We wanted to give back time to smart people who needed that time and could use it to really make their campaigns flourish.
Braxmeier: The biggest challenge is change in itself. Everybody is set in their ways, so that means changing hearts and changing minds and trying to build that company-wide trust that this is going to work. We're trying to help!
 
We wanted to give back time to smart people who needed that time and could use it to really make their campaigns flourish.''

From a back-end perspective, what were the scaling challenges?
Braxmeier: The biggest challenge was deciding what the agency dashboard should look like and what we should include. What would work best for internal versus external clients? Each of them needs to see and access their specified data, but in a format that's aesthetically pleasing, easy to use, easy to navigate, etc. We also needed to align all of our back-end platforms with the new world order of our dashboard and make sure that we aligned strategies in platforms from ordering to trafficking.
More Communication
In her six years working remotely, Braxmeier has seen her coworkers more in 2020 than any other year. That's what happens when everyone becomes a remote employee. The pandemic forced Adtaxi to utilize virtual tools like Zoom and Google Chat to keep up communication, but along the way, it also allowed them to discover the importance of creating more interaction for their permanently remote employees. "It's been so great to see my coworkers more frequently, to communicate and stay in touch," Braxmeier said.
How have these changes in processes impacted collaboration at Adtaxi?
Johnson: It's given us as managers the ability to create even smaller focus groups of representatives from each region to work on a specific initiative or documentation. Before, it was always the four of us as managers who were doing that type of work. Now we're able to go to the people who are doing it on a daily basis and get them involved in the process in a non-siloed fashion. We can cross-pollinate across the regions to create more collaboration so team members get exposure to other people. That gives them counterparts from different regions that they can lean on for advice and expand their circle within the company.
Burkey: It's also created more time to dig into campaigns and make them more successful. For example, prior to these changes, I'd work on a report and I would have to gather data from the dashboard, Google, Facebook, etc. to create a PowerPoint for the client. It was regurgitating numbers, but to make it look pretty, it took four hours of my day. Now after our new initiatives, those numbers are already there and the client can see them whenever they want. That gives me and everyone else a more efficient use of our time. So internally as a company, we're more aligned, working together and spending our time wisely.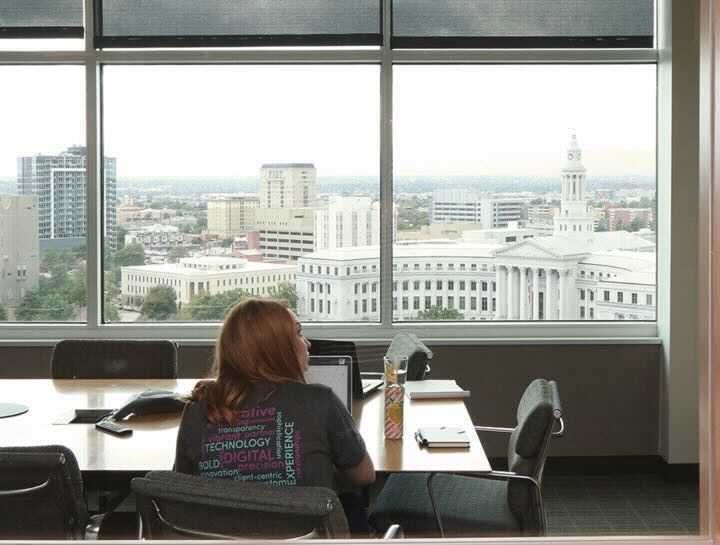 How do all of these changes speak to the agility of the client services team Adtaxi?
Burkey: We're all so in-sync now, and I think that's really been the best part. We're no longer reinventing the wheel four different times for four different regions. We're all making sure that we're doing it in the most scalable way possible, and that in itself speaks to how our team can unify on the fly.
Johnson: It really highlights one of the key skills that we look for when we build our teams. Digital evolves so quickly and requires such dexterity, so if you're not willing to move at that pace, it can be difficult to be successful. Thankfully, that's an inherent personality trait for our team. They know to expect it. And to a certain extent, I think some people are excited about it. They see how these changes will create more efficiency and allow them to do their jobs better and faster.