In the 20 years Agile Coach Jamie Chrisco has been with FirstBank, she can't seem to remember a time when there wasn't a corporate emphasis on philanthropy.
"Charitable giving has always been important to FirstBank," she said. 
And over the years, those efforts have seemed to intensify. In 2010, the financial services company company partnered with Community First Foundation to sponsor the very first Colorado Gives Day, a 24-hour initiative to make fundraising simple for local donors. 
In the decade since, many FirstBank team members have made personal connections to causes they care about: In 2019, FirstBank team members were among the 60,000 donors who raised $40 million for nonprofits in Denver, according to FirstBank Denver Metro Regional President Brian Larson.
 
Charitable giving has always been important to FirstBank."

The giving doesn't stop there. Elsewhere at the company, team members use company-offered volunteer days to give back to those same organizations throughout the year. And through a payroll-deduction program, employees can set aside money for charities of their choosing.
In anticipation of Colorado Gives Day's first virtual event this December, Built In Colorado caught up with Chrisco, Larson and Senior Director of Infrastructure Ryan Buerger on the company's philanthropic efforts, how Gives Day has evolved over the years, and why they expect this year's efforts to exceed those before it.
"Really, this is one of the more impactful fundraising movements in the nation," Larson said.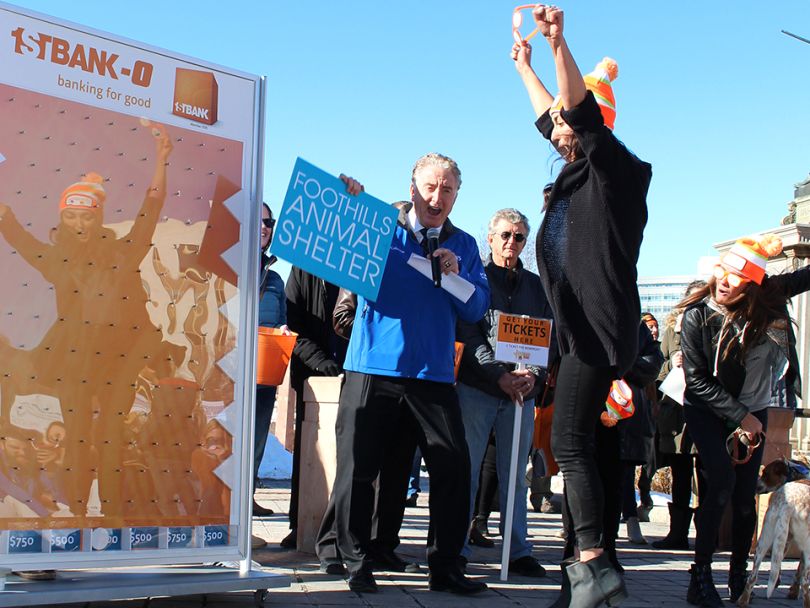 How did the partnership between FirstBank in Colorado and Colorado Gives Day come to be?
Denver Metro Regional President Brian Larson: Colorado Gives Day began in 2010. It was simply an initiative to support nonprofits based in Colorado or operating in Colorado. We partnered with Community First Foundation back then to raise awareness and participation in a single day of online giving. In our first year, we had this lofty internal goal of raising $1 million. 
We should have known that Coloradans might have risen to the occasion. In that first year, we actually ended up raising roughly $8.5 million. So, it was a pretty successful first year.
What does being a sponsor mean for FirstBank? What exactly is involved in sponsorship, from start to finish?
Larson: It comes in the form of technology and financial support. This year's event will be the 11th annual Colorado Gives Day, and through the generosity of Coloradans, we've experienced tremendous growth over the last decade. In 2019 alone, we raised over $39 million in donations for Colorado nonprofits. Really, this is one of the more impactful fundraising movements in the nation. 
In the beginning, we started an incentive fund where we put in $250,000 and so did Community First. And then we also added $50,000 to cover costs of the online giving, because when people pay by a credit card, fees are incurred. Last year, we put $500,000 into that incentive fund as well as $100,000 in prize money to create excitement among the nonprofits. 
The tech behind giving, Pt. I
"As you can imagine, 10 years ago, there weren't many of these events going on," Senior Director of Infrastructure Ryan Buerger said. "The technology to pull off a large-scale, one-day giving event hadn't been tested a whole lot." Early on in the FirstBank-CFF partnership, FirstBank helped CFF solve infrastructure issues and manage traffic. "Over the last decade or so, we've kept an eye on industry and security trends," Buerger said.  
How has office engagement around Colorado Gives Day, and other charitable initiatives, evolved at FirstBank?
Agile Coach Jamie Chrisco: Before Colorado Gives Day, there was still a push for employees to do charitable giving. It's always been important to FirstBank. There were a couple of platforms that we could use, but employees back then weren't super excited about them. And so they would give on their own, but not through their employment at FirstBank. 
Then, we introduced payroll deduction, which allows you to sign up to budget throughout the entire year for what you're going to give at the end of the year. At the end of the year, you've got a sum that you're able to donate on Colorado Gives Day. 
Additionally, we also have a banking-for-good points program, which allows different people to send you points for work achievements through our online platform. You can use those points to actually make donations, which ups that excitement level and that feeling of support. 
Senior Director of Infrastructure Ryan Buerger: The other incentive I'd mention is our volunteer time-off program. We give every employee two days off to engage with a nonprofit. And effectively, there are always opportunities coming up through email or other channels to say, "Hey, we've got an event. Use a VTO day." 
In terms of giving, what's nice is that you get a bucket at the end of the year, but you direct that to anyone you want. So you get to choose the cause that's important to you versus FirstBank directing that money somewhere. I think that's part of the reason it's such a big hit with the employees. It is their giving. It's not ours.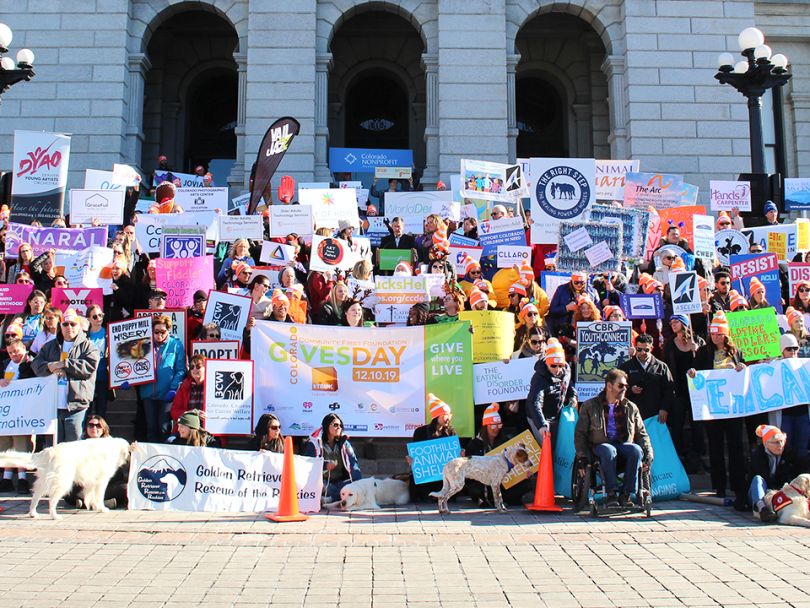 How do you personally decide what organizations to give to? 
Chrisco: When I'm thinking about where those donation dollars are going to go, I really try to look for, first, the organizations that have done something special for our family — the services we've been able to utilize or things that we've been able to benefit from because that nonprofit exists. And additionally, I try to look for organizations that make a direct impact on my community. 
One of the biggest benefits of Colorado Gives Day is it puts the large nonprofit corporations on the same level as those small nonprofit corporations. They all get to participate on the same day, at the same level. Community First Foundation does all of the advertising for them. You can give to those smaller, local nonprofits in the same way that you would to large corporations. 
The tech behind giving, Pt. II
Buerger estimates that there are nearly 40 gives days across the country today, and as a result, many technology providers are looking to make the giving process more streamlined and meaningful. "Many larger vendors that have been partners with nonprofits for years are starting to implement innovative technology solutions into their software," Buerger said.
Where do you see Colorado Gives Day headed? What would you like to see change and evolve moving forward?
Buerger: Colorado Gives Day is one moment where everyone is completely focused on nonprofit giving. And that's great. But a lot of nonprofits need more continual engagement. That money has to last them through the year. And they see this trickle through the year, and then this giant spike. And so as the giving platforms get better, you'd want to even that out a little. You still want a giant Gives Day. You want to get people engaged. But you also want people to be engaged when it's not Colorado Gives Day. So I think that's where we've seen a pivot. 
CFF has done some great things engaging in different weeks by keeping people's pages up to date, social feeds going and trying to provide guidance back to the community of nonprofits that this isn't a one-and-done thing. To me, that's the biggest next step for everyone.