After founding three companies and holding a CEO position for over 20 years, you learn a few things about hiring the right people.
Just ask Art Zeile, CEO of DHI Group, the parent company of recruiting platforms Dice, ClearanceJobs and eFinancial Careers. "One of the reasons I joined DHI Group is because I quickly learned that in business, the key to success comes down to finding great talent," Zeile said. "That's why our mission and purpose is connecting futures now." And DHI Group definitely delivers on that fact. 
Less than one year into his tenure, Art has ramped up innovation, refocused the tech and product teams, and instituted new company values thought up by the employees themselves. The result has been transformative for DHI Group. We sat down with Art to get the details on how his principals have yielded success in such a short time and how DHI Group has thrived under his leadership.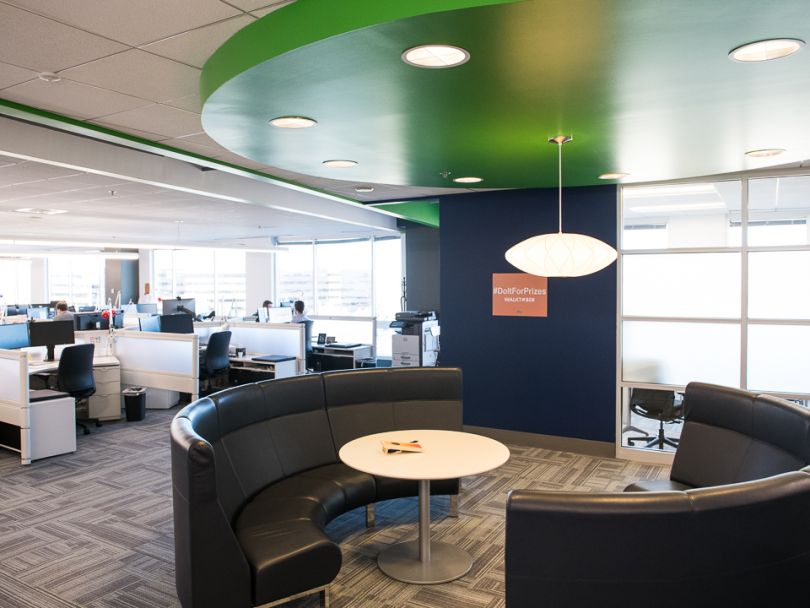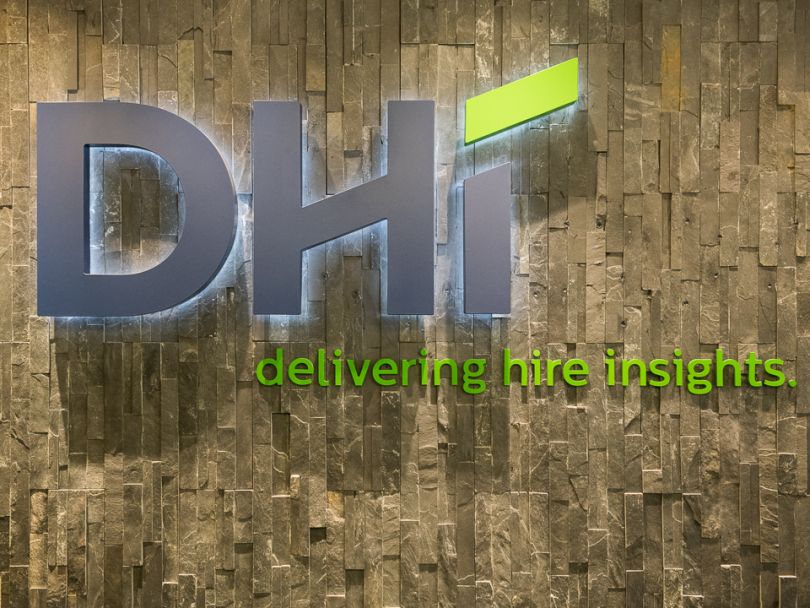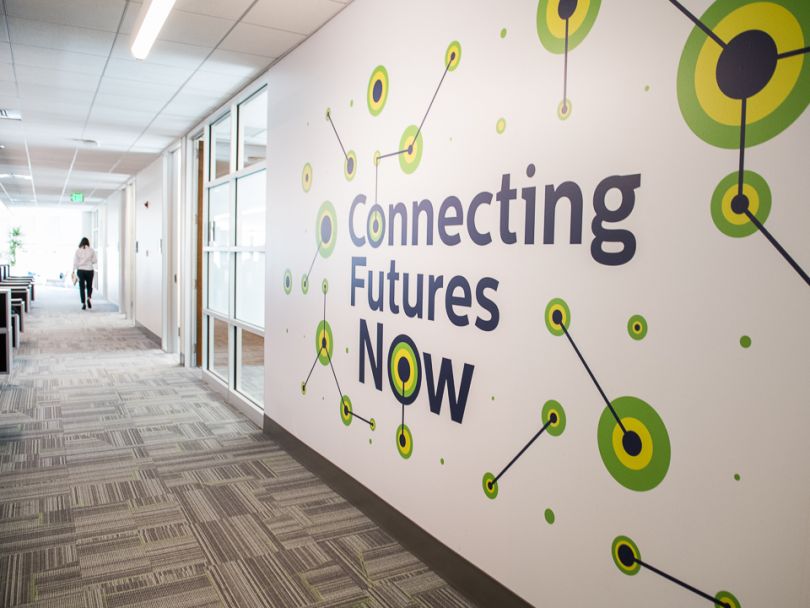 EMPLOYEES: 500 total; 130 local
WHAT THEY DO: Through data and insights, DHI connects recruiters with top talent. It's the parent company of Dice, ClearanceJobs and eFinancialCareers.
WHERE THEY DO IT: Denver, with additional offices around the world.
SPREAD THE LOVE: The team at DHI celebrates each other with quarterly achievement awards where employees can nominate a peer for doing exceptional work. This last round, 93 out of 500 people were nominated. Not bad. 
Art Zeile, CEO 
Before joining DHI Group, Art spent years in the tech scene, either scaling existing companies or starting them from scratch. The common thread between each gig, and the secret to his success, is championing cutting edge technology.
You've founded several companies and trained in the Air Force. How have those experiences set you up for success at DHI?
The biggest lesson I learned from the Air Force was to have a mission focus. The most important thing I can do as a leader is to focus my team on a worthy mission and ensure that every member of the team supports each other to achieve it. 
I have started three companies from scratch in my career, all in new areas of technology at the time. The first was in video conferencing services in the early 90s, the second was public data centers in the late 90s and then in cloud computing services in the late 00s. I believe that the DHI board selected me as CEO specifically because I'm an entrepreneur at heart and the company needed a big dose of that DNA at the top. We needed to focus on accelerating the pace of innovation and customer-centricity, which are the core traits of being a successful entrepreneur. 
How do risk-taking and entrepreneurship factor into your leadership style? 
I think that everyone should have the opportunity to speak up, explain an opportunity and take action if the data provides confidence. An example is our 2019 effort to sell ClearanceJobs subscriptions directly to government agencies. ClearanceJobs is a platform that connects people with active government security clearances to opportunities largely in the military contractor world. 
Less than 1 percent of our revenue comes from government agencies, who have the same need for these professionals. I was told by our ClearanceJobs president that the previous CEO thought that government sales cycles were too long. I asked if he believed the agencies would buy subscriptions and see value from the platform and he said yes. I told him that selling into the government takes longer than selling commercially, but that only meant we should start now. And so we have. That's the take-action, entrepreneurial spirit I want all our team members to exhibit: See an opportunity and seize it. 
 
I think that everyone should have the opportunity to speak up, explain an opportunity and take action if the data provides confidence."

What values are most important to you and your team? How have these values shifted from what they were before you started? 
The first day on the job, I asked our chief human resources officer what are our company values were. She said, "I'll send them to you. They were created by a previous leader who made them up with a small team of other leaders." 
I told her that our people should create our values. They know the culture of the company best. We convened a team that represented different brands, functional areas and levels of management from our offices across the United States and the world, from Frankfurt to Singapore. Out of a two-day discussion, they created a new set of values: make good things happen, innovate with a purpose, win together, end each day with pride and one team. While all our values are important to our success, I personally love one team because it really speaks to the core attitude of working in unison to achieve success.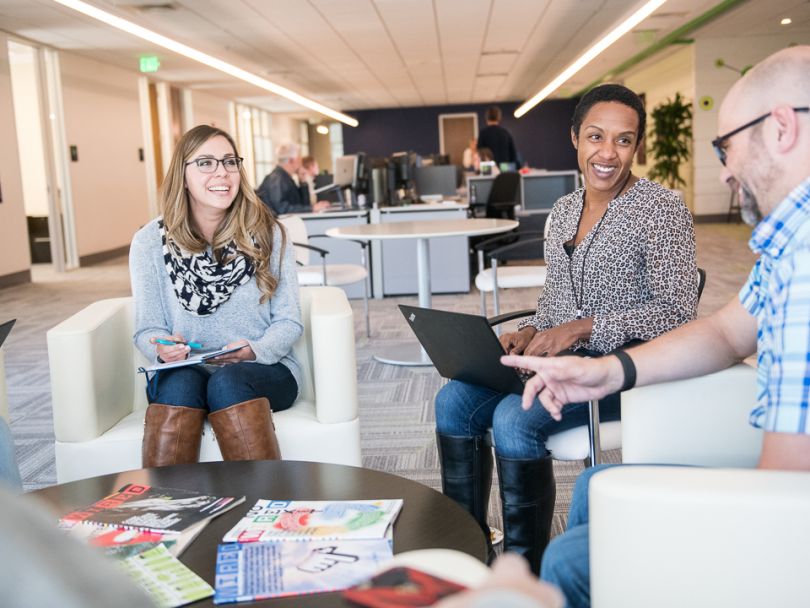 Dice is celebrating its 30th anniversary next year. What are some ways you've helped Dice reestablish itself as a leader in tech? 
First and foremost, I put a top priority on changing our pace of innovation. I talked about it constantly in our company all-hands meetings, in our senior leadership team meetings and to the board of directors and our investors. I built my personal schedule around the theme of innovation and check-ins with our technology teams.
Prior to my arrival, the company was underinvesting in its tech teams. The product and engineering organizations were not synchronized. Under the leadership of our new chief product officer and chief technology officer, we went through a sweeping review to create fully-functional, domain-driven engineering teams. Each team is empowered to maximize innovation in their area of expertise. I think an eagerness to learn is vital in our environment, so we are constantly pushing the envelope in our tech stack. You have to want to learn continuously to keep up.
 
We don't have to be just good — our goal is to be indispensable in connecting candidates to a great career path."

We heard Dice recently launched something called Intellisearch. Can you tell us a little bit about it? 
Intellisearch is a breakthrough technology for the recruiting industry, giving recruiters the most relevant matches from Dice's candidate database in priority order. 
Almost all the search functions you use in your daily life are based on Boolean logic — you might type in a term like "Java developer" or "Java developer" and "Denver" to search for candidates. But a typical job posting in today's world asks for specific skills in addition to having a specific programming language. It may ask that the developer also have experience implementing RESTful web services, or designing for data persistence using SQL or NoSQL databases. Knowing that a developer has the ability to code in Java is insufficient. 
This is a gamechanger for our industry. As our recruiters constantly tell us, they don't want 2,000 candidates, they want the best 10 candidates — and that comes down to matching those candidates based on their skills and exact experiences.
You've been at DHI for over a year. What goals do you have for the company? 
We don't have to be just good — our goal is to be indispensable in connecting candidates to a great career path. There have been a lot of studies that have established that your health, sense of self-worth, connectedness with your family and friends, and your success in life all comes down to whether you are on a career path that satisfies your soul. Our tools help candidates and clients connect for that result.