As FirstBank has grown and evolved from a small bank to one of Colorado's largest financial institutions with branches in three states, it has adopted new technology and maintained a commitment to community by the guiding mantra: banking for good.
From community investment to all kinds of internal growth — see Christian Winward's story from bank teller to chief information officer below —  the pledge of banking for good can be seen far and wide. We spoke with a few members of the team to learn more about the opportunities FirstBank offers all of its employees and how they're encouraged to get involved.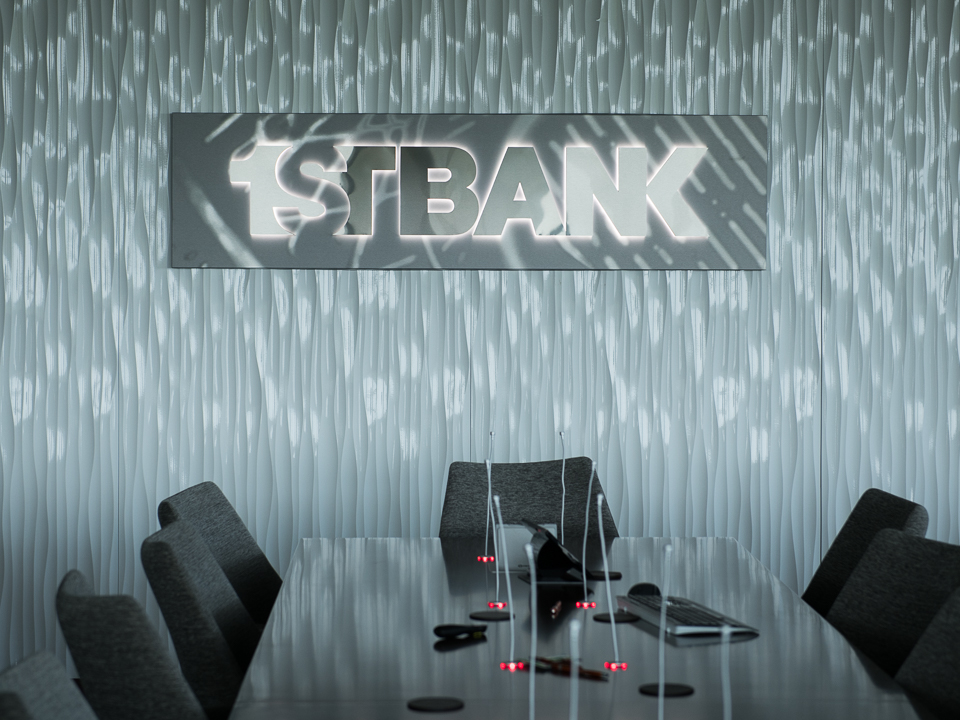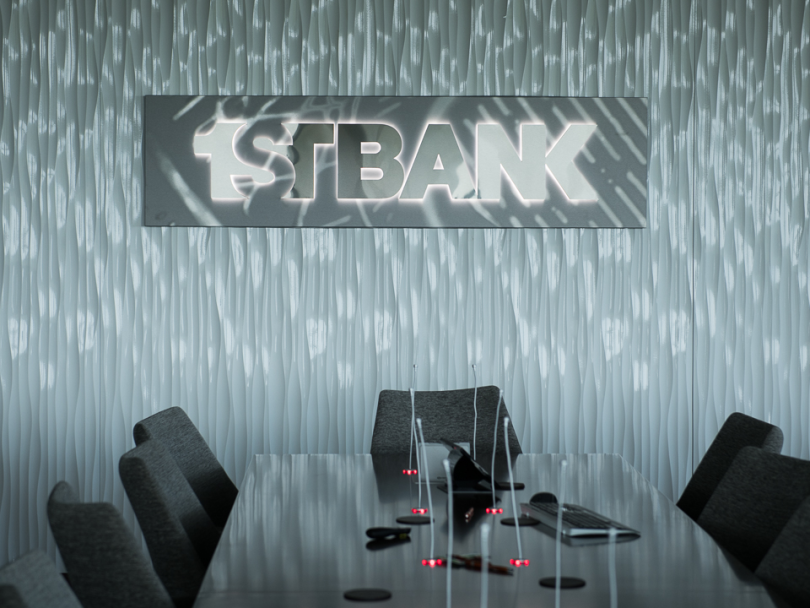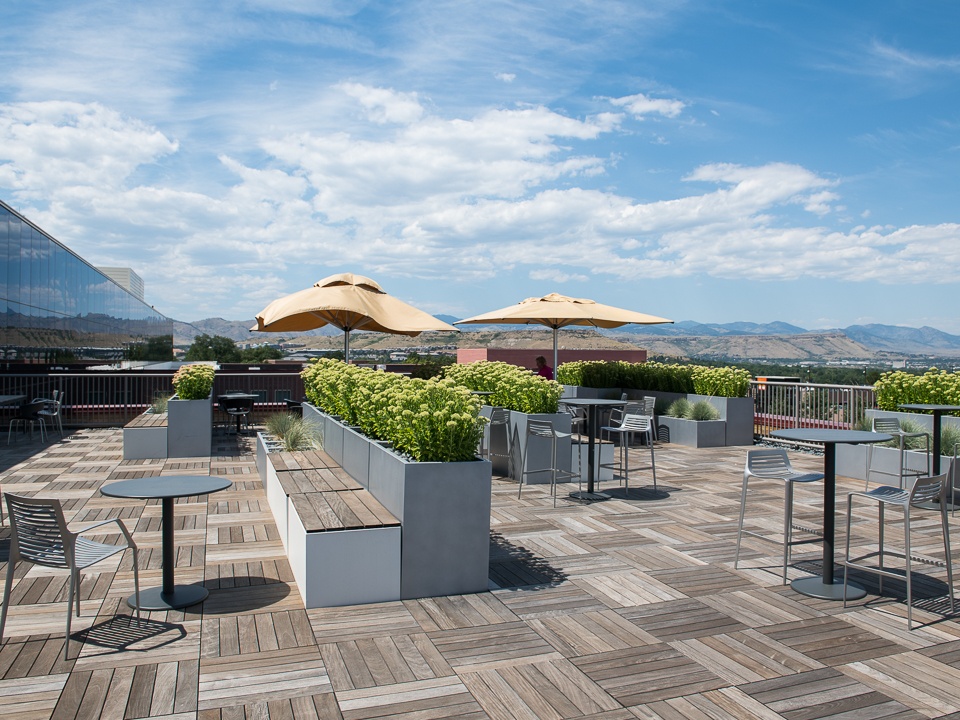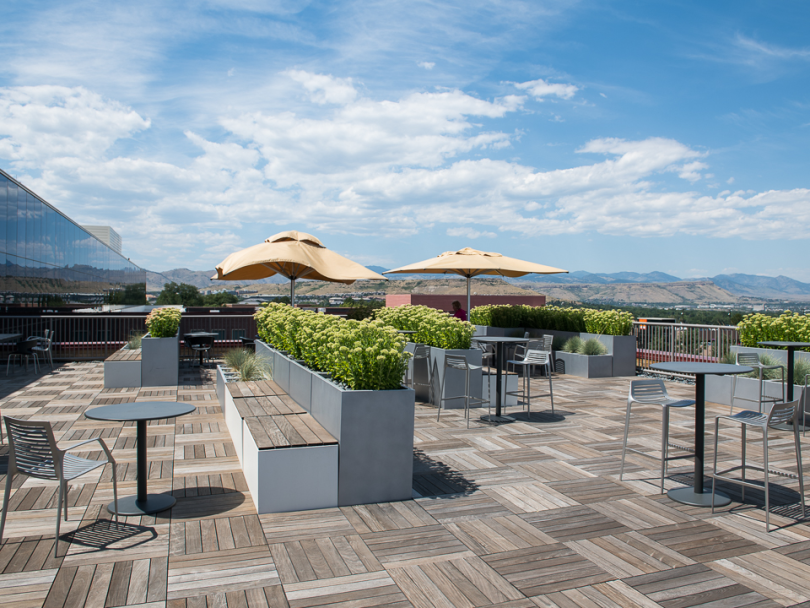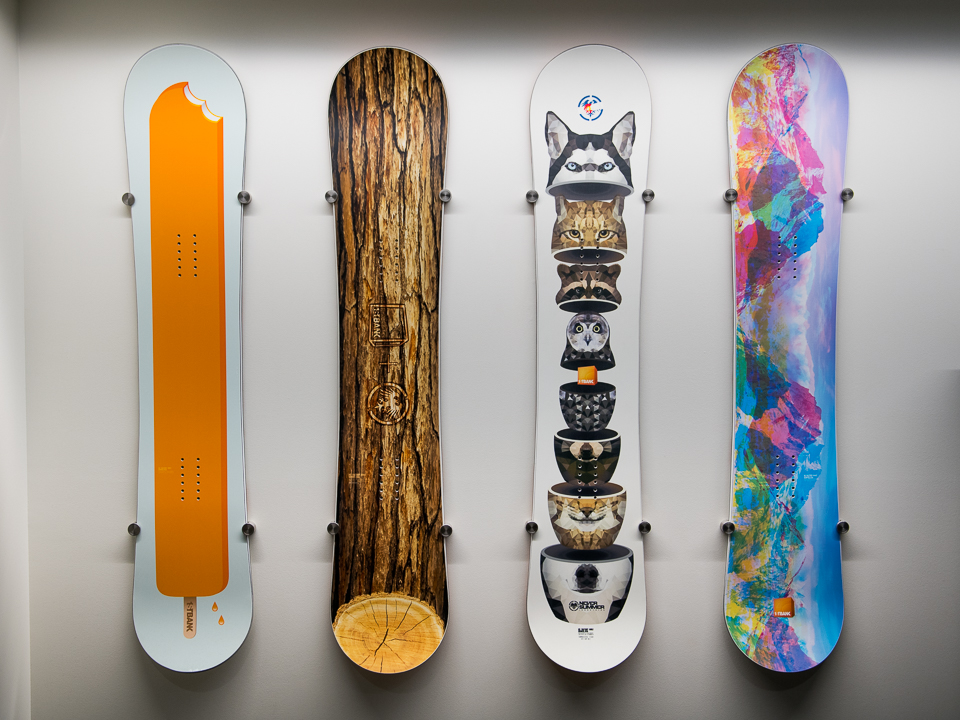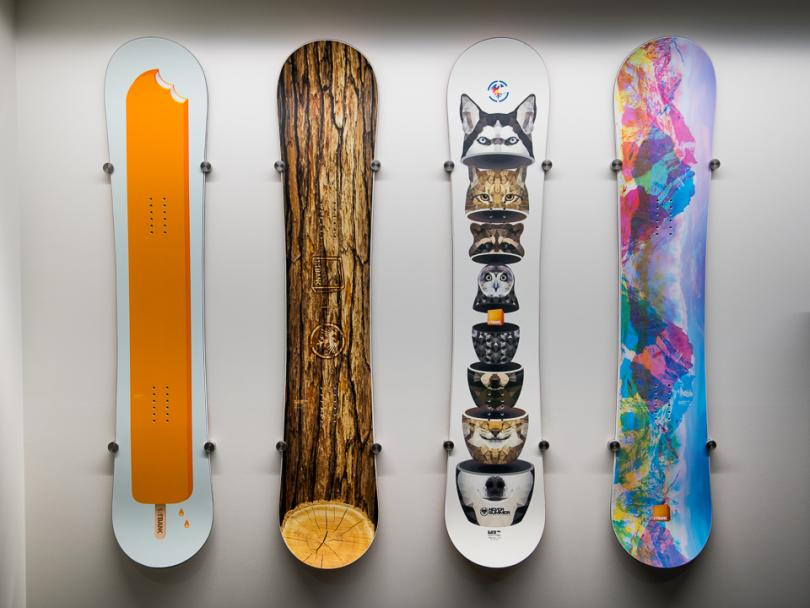 FOUNDED: 1963
EMPLOYEES: 3,007; 1,318 in their headquarters
WHAT THEY DO: With over 115 locations in Colorado, Arizona and California, FirstBank provides consumer and commercial lending, innovative banking products and services, and high regard for community investment.
WHERE THEY DO IT: Their tech HQ is located in Lakewood.
COMMUNITY FIRST: Employees receive 16 paid hours each year to use for community service.
AND WELLNESS, TOO: Each employee can request up to $360 annually as a reimbursement for expenses associated with wellness, including gym memberships, massages, manicures, food delivery services — and even tattoos.
ONSITE AMENITIES: A game room, mothers room, cafe, gym and locker room, rooftop lounge and courtyard are just a few onsite amenities.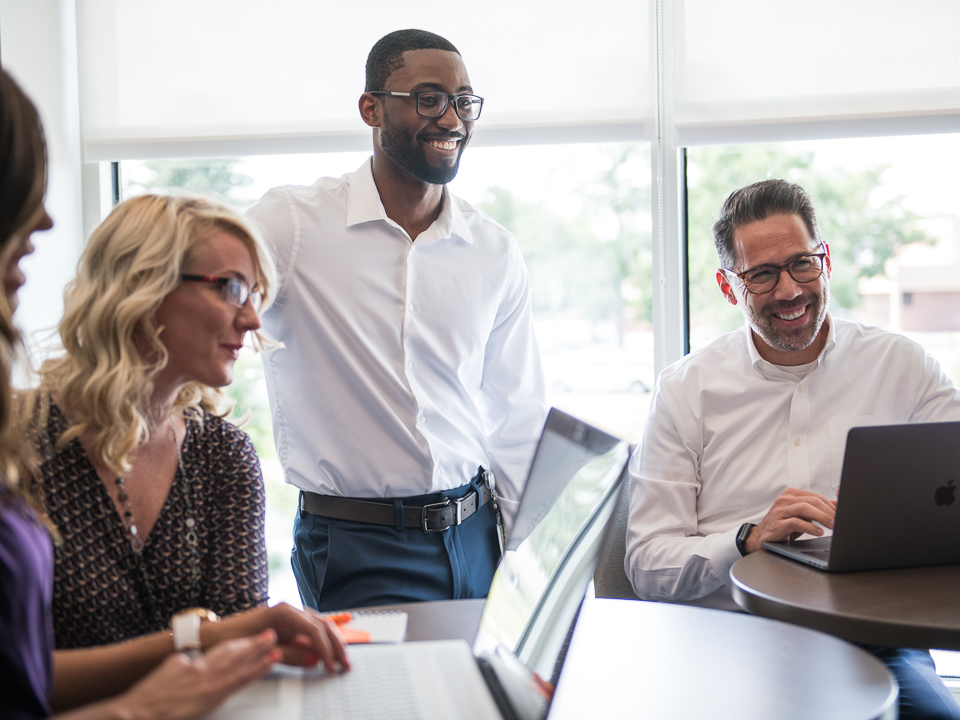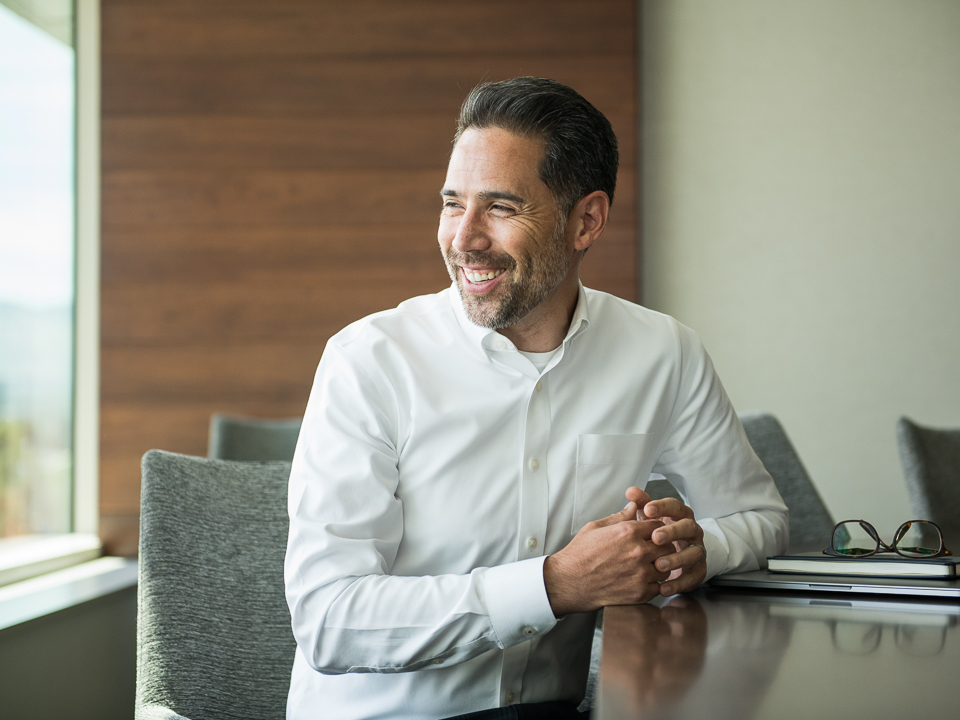 Christian Winward, Chief Information Officer
Christian leads more than 375 employees across the information technology, information security and project management departments. 
BEYOND WORK: Christian loves just about any outdoor activity, including hiking, biking, camping, backpacking, fishing, snowboarding and splitboarding.
You have quite an interesting career path at FirstBank. How were you and other employees empowered to shape career paths at FirstBank?
I started as a teller at a local branch over 28 years ago. They looked at what I was capable of and gave me the opportunity to live up to my own potential. That support and encouragement breeds loyalty and motivation because, while FirstBank takes care of employees, the employees take care of FirstBank.
Hiring from within is at the core of FirstBank's culture. As a practice, we post every open position internally before posting externally. I wouldn't be where I am today without this approach, so I am a firm believer and supporter of it. I came into IT with little to no technical knowledge and was trained on the job while also attending training courses and conferences. 
Since then, we have established a career navigator role within IT that is intended to create resources to help our staff determine where they want to go and show them how to get there. One of the most exciting things to come out of this role is skill set transition plans that outline how someone can move from one skill set to another. It includes training, milestones and check-ins with managers.
 
They looked at what I was capable of and gave me the opportunity to live up to my own potential."

FirstBank's tagline is "banking for good" — how do you feel like you're doing good for yourself, the company and the community with the work you're doing?
FirstBank's culture was founded on the principle of giving back to the community, so each FirstBank officer sits on one or multiple nonprofit boards. I was recently on the board for The Action Center in Jefferson County, and I am working on getting onto a new board. My time with The Action Center was extremely rewarding since they have a great mission that has such a huge impact within the community.
We really encourage the use of our volunteer time off by giving employees ideas on where they can volunteer and by celebrating those who have volunteered during our all-employee meetings. We also have Banking for Good Champions within IT that presents one more way to individually contribute.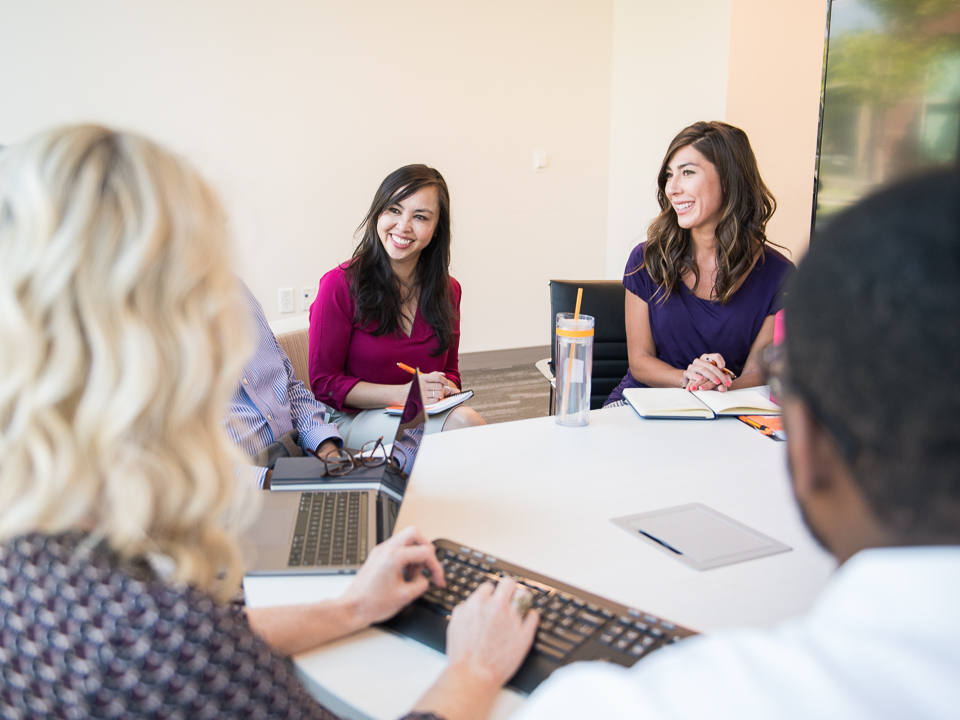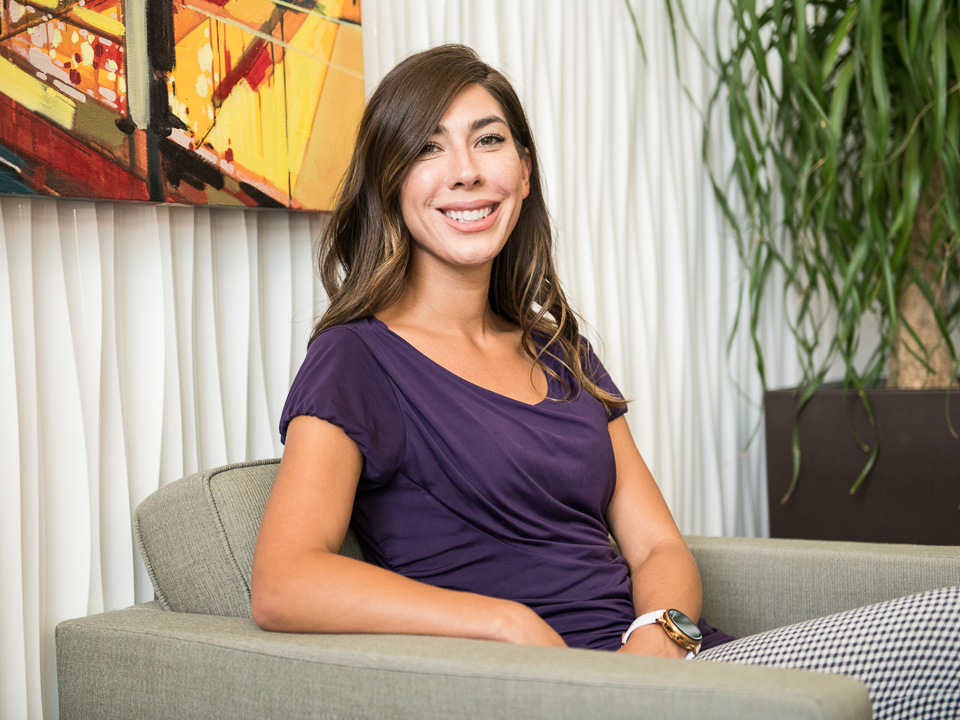 Hope Campanella, SQA Analyst
Hope is responsible for understanding and ensuring quality across new and existing applications while adhering to policies and procedures. She also mentors, identifies and implements new processes, tools and applications across the technology department.
BEYOND WORK: Hope plays for a recreational volleyball league.
Giving back to the community seems to be a big part of FirstBank. How does FirstBank enable employees to volunteer and give back to the community?
FirstBank provides each employee with volunteer time off, in addition to our paid time off, and we are genuinely encouraged to use it. This is extremely important to me, as I have volunteered at a local children's home in Denver a couple of times a month for the past six years. We even organize larger volunteer events that make it easy for employees to become involved. For example, the Women in Tech group is volunteering with Girls on the Run later in the year, and we will have the opportunity to support children as they run a 5K. 
 
I am always working on initiatives and efforts that excite me."

Tell us more about the Women in Tech group. How are you involved with it and what makes the group important?
I am currently the vice chairperson for WIT. The group started after a few women employees attended the Colorado Technology Association's Women in Technology conference and decided to come together to start our own tech group for FirstBank. We have a mentorship program where a teller or someone already working in technology can pair up with a person in tech to learn more about their role, whether to further their current career, or to help them achieve their goal in transitioning to another career. 
We also hold various events and are involved in charitable work in the community. This year, we had the privilege of hosting a very empowering event with one of our board members, Elbra Wedgeworth, who shared her experiences, struggles and growth as an influential woman leader in our community. 
You've been with FirstBank for well over a decade. How does FirstBank remain exciting after working there for several years?
I am always working on initiatives and efforts that excite me. I recently finished working on a new teller system for employees that changes the way all branches process transactions. It is rewarding to be part of the change and to visit the local branches to see it in action. There is always something we can implement, and we have so many ideas that improve life everywhere, from the branches to the technology team to customers. It's exhilarating! I love the constant need to grow and adapt.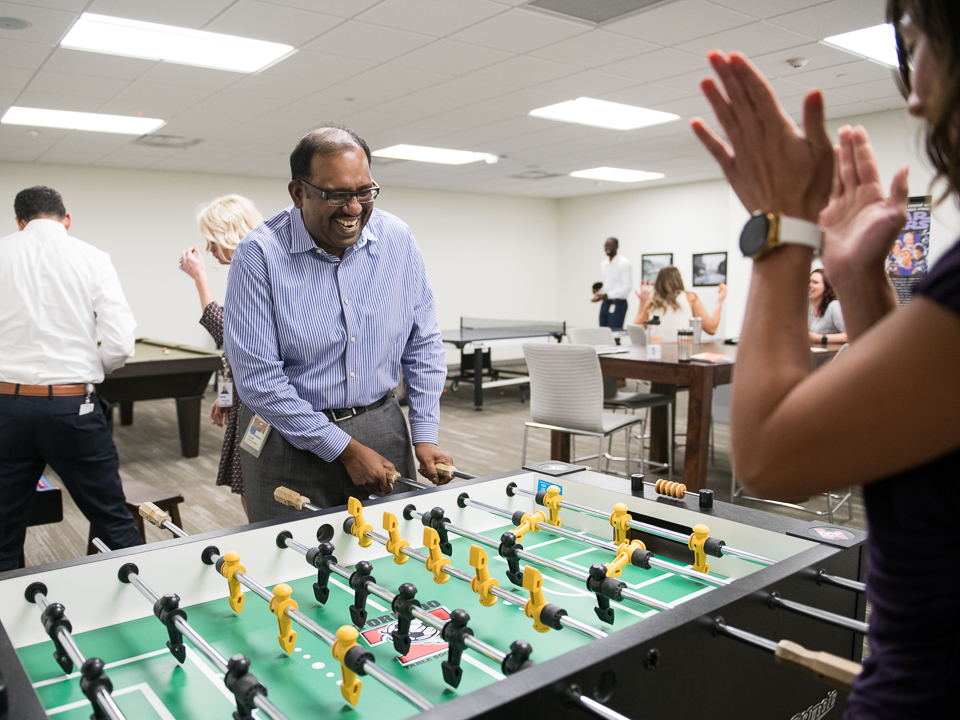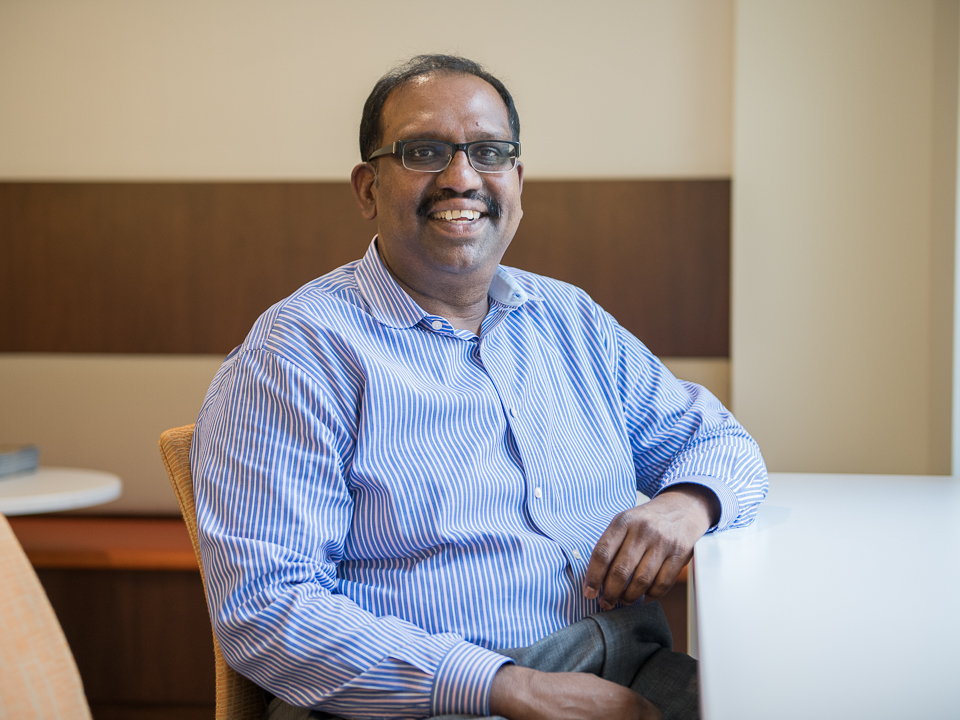 Josh Chandra, Principal Enterprise Architecture Analyst
Josh advocates for the adoption of cloud technologies to support business applications, to develop roadmaps to support cloud strategies for hosting business applications, and to coordinate the transition and transformation of running business applications.
BEYOND WORK: Josh loves to discover new cities and is always curious about different cultures. 
You've been with FirstBank for nearly three decades. How has FirstBank allowed you to pursue new technologies and move back and forth within the company in different positions or roles?
I have done every job in infrastructure and operations, including management. I have been allowed to identify, advocate and implement new technologies that provide value to the business. Currently, I really enjoy adopting cloud technologies to run business applications, but the ongoing change is what keeps this place exciting for me. The only thing that hasn't changed in almost 26 years is my phone number, and there has been so much growth and change in the last six years that I feel like I am working at a whole new company.
Banking is a very crowded space. How does FirstBank set itself apart from others in the industry? 
Our continuous adoption of new technologies, emphasis on customer service and high degree of commitment and investment in data protection really set us apart. I also think our values are important since we emphasize rewarding employee efforts, ensuring the availability of applications, creating better data controls for our customers and providing a stable place for all banking needs while reinvesting in the community.
 
Currently, I really enjoy adopting cloud technologies to run business applications, but the ongoing change is what keeps this place exciting for me."

We've heard from your colleagues about FirstBank's culture and charitable contributions. For you, what's the best part of your team's culture?
We have a lot of events and groups that enhance our culture: a diversity committee, summer barbecues, the winter holiday party, team lunches, and more. The open space with limited offices and easy access to all layers of management, plus the basement fitness center and rooftop patio, create welcome collisions for conversation.