14 Startups That Explain Why Colorado's Become a Hub for Travel Tech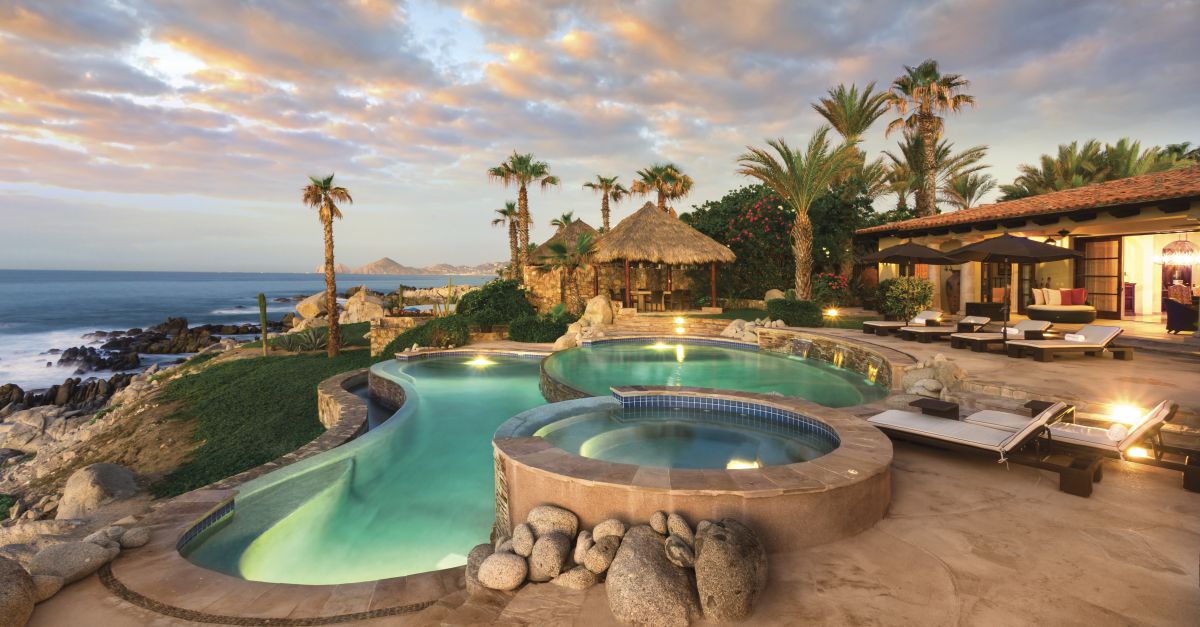 As the cool weather sets in, our wanderlust heads to the beach. And with the holidays coming up, travel is definitely on our minds. We've been busy dreaming of destinations like Paris and Cancun, so we were a little surprised when we noticed the number of travel startups in Colorado has grown considerably in the last few years.
Top Denver Travel Companies
Travelers Haven
Pana
Evolve Vacation Rentals
Inspirato
FareHarbor
Sure, plenty of people come to ski or hike, but wouldn't travel tech companies be better off in a city that's more of a destination, like New York? Not quite. We found these travel startups thriving in Colorado and asked some of them to share why they chose to set up shop — or stay — in-state.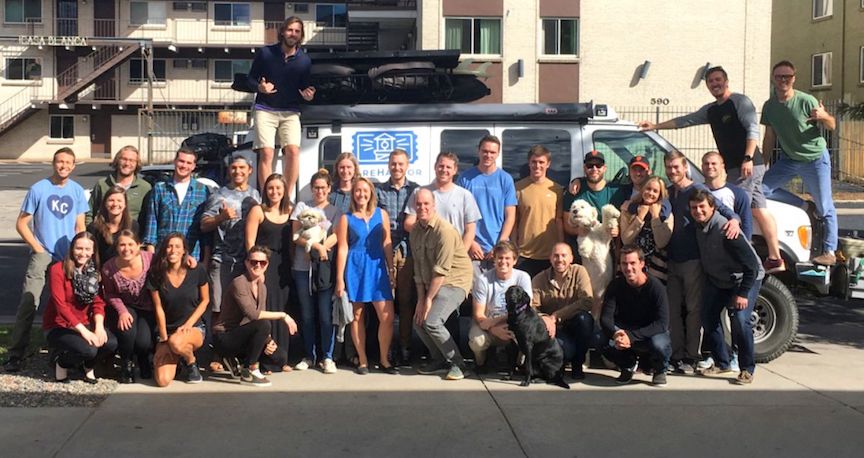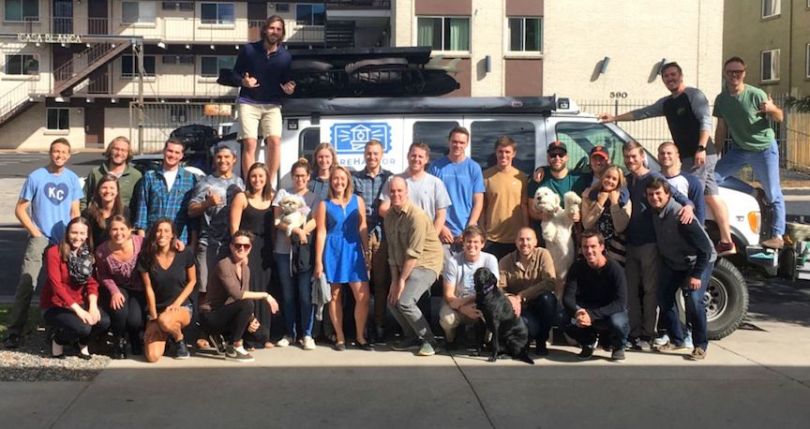 Where they're located: Denver
What they do: FareHarbor makes software for tour guides and other activity-based companies. Their software makes it easy for companies to set up booking forms on their websites and can even process payments from customers.
Why Colorado? "Our heart is in the outdoor industry, so when it came time to expand beyond our original office in Hawaii, we started looking for a place that aligned with our values. 
Colorado ended up being the perfect place to call home, and an awesome location for filling our office with active and adventurous employees. Of course, finding an office space within walking distance to Illegal Pete's didn't hurt!" — Becca Podesta, Marketing and Brand Manager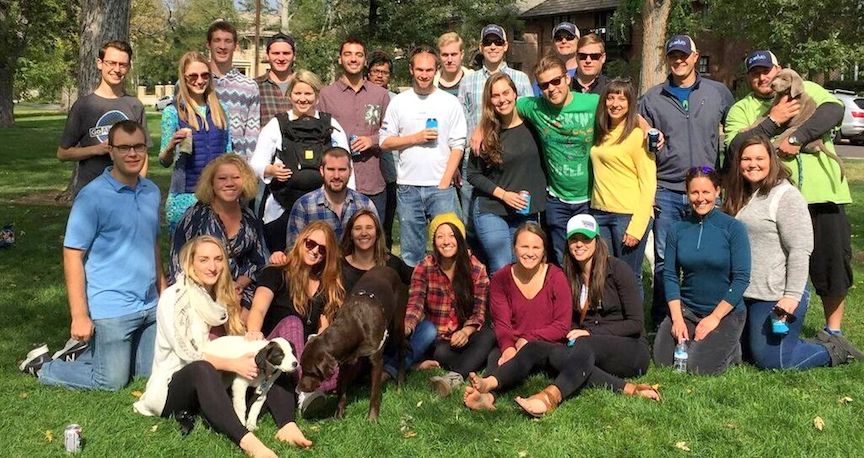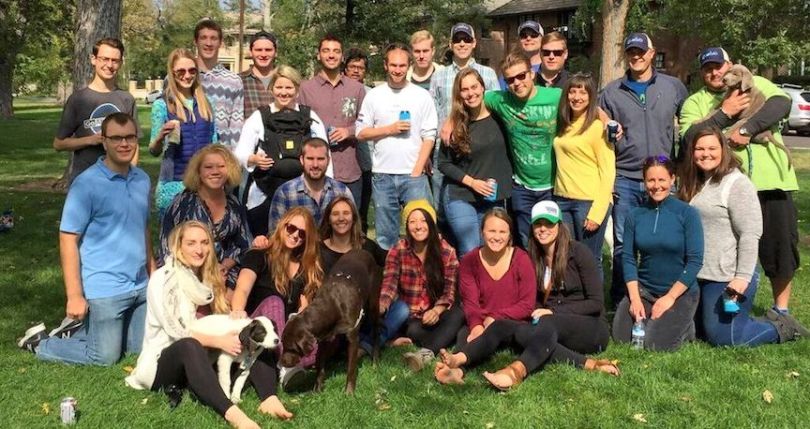 Where they're located: Denver
What they do: Evolve works with homeowners to create attractive vacation rental listings on sites like Airbnb and VRBO. They also handle customer service, responding to inquiries 24/7.
Why Colorado? "Denver is an ideal market for building and growing a startup in the travel industry. We have a rich history of successful companies in the space, it's an attractive city for travel-minded employees and there are dozens of world class destinations within a short drive." — Brian Egan, CEO and co-founder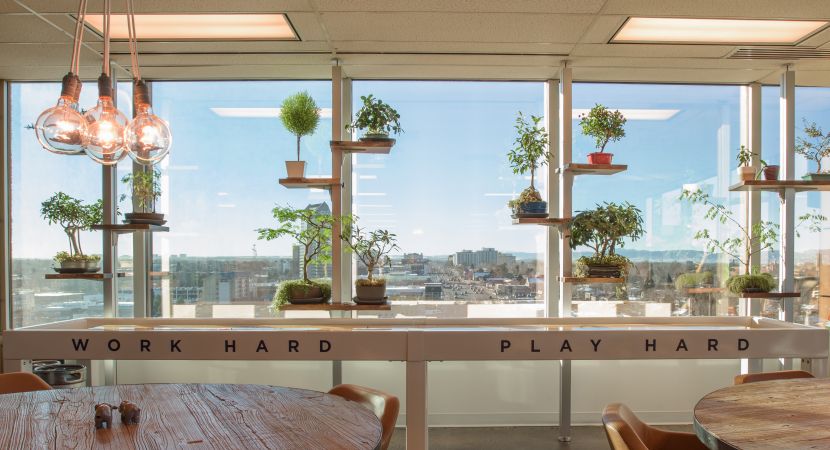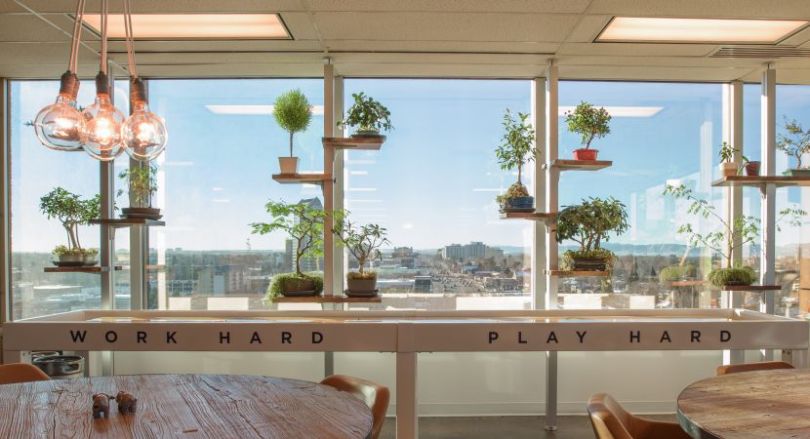 Where they're located: Denver
What they do: Travelers Haven — and its sister company Hotel Engine — help businesses manage every aspect of short-term employee housing with a tech-driven, full-service booking platform.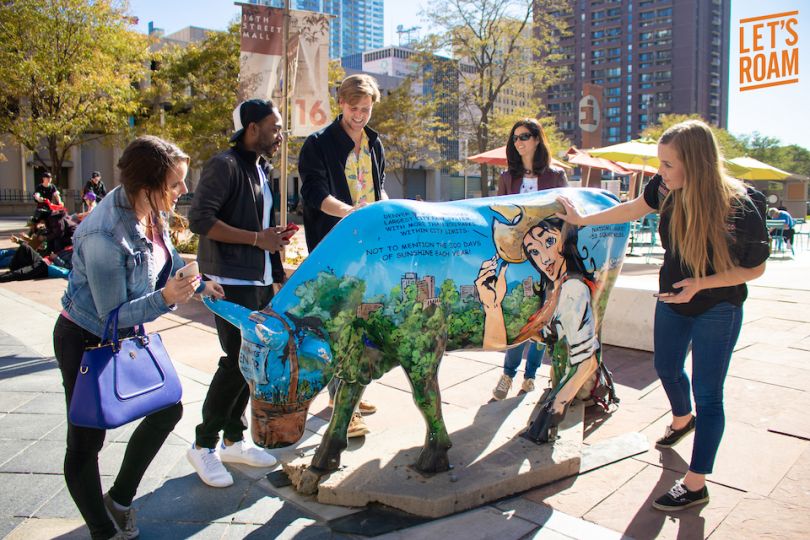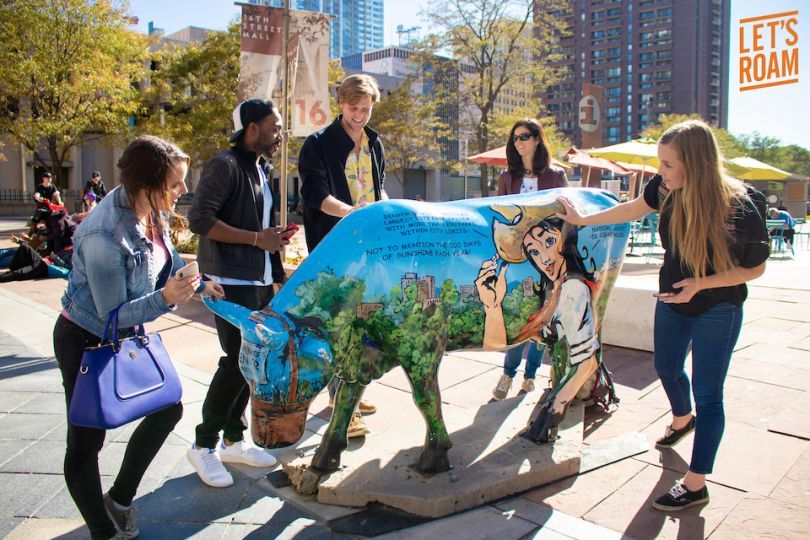 Where they're located: Denver
What they do: The scavenger hunt isn't a new concept, but it's certainly one ripe for tech disruption. Going beyond a mere checklist of things to do or see, Let's Roamuses its mobile app to help people create genuine connections — both to the places they visit and the people they meet along the way. Through Let's Roam's scavenger hunts, users are guided from landmark to landmark in cities all around the world right through their phones, allowing them to move at their own pace or pause and spend time in a given area, as well as meet up with other hunters near them. From Denver to Dublin, Boulder to Brisbane, there's a scavenger hunt for nearly everyone thanks to this fresh-out-of-stealth-mode company.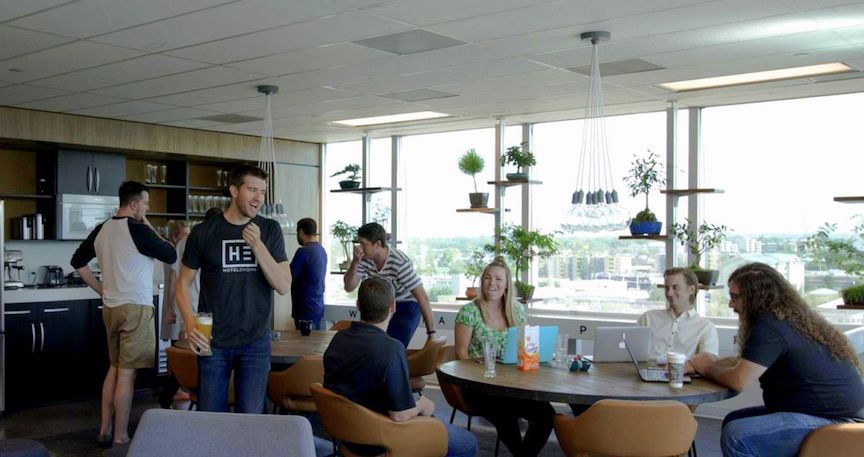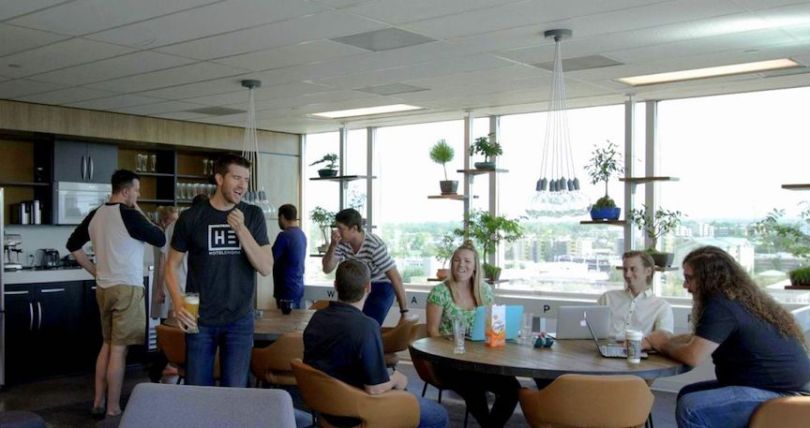 Where they're located: Glendale
What they do: Hotel Engine (and their parent company Travelers Haven) seek to help frequent travelers save money on hotels and short-term rentals. They partner with hotels to offer discounts up to 60 percent off the regular price of a hotel, and their site offers reviews from members of the community.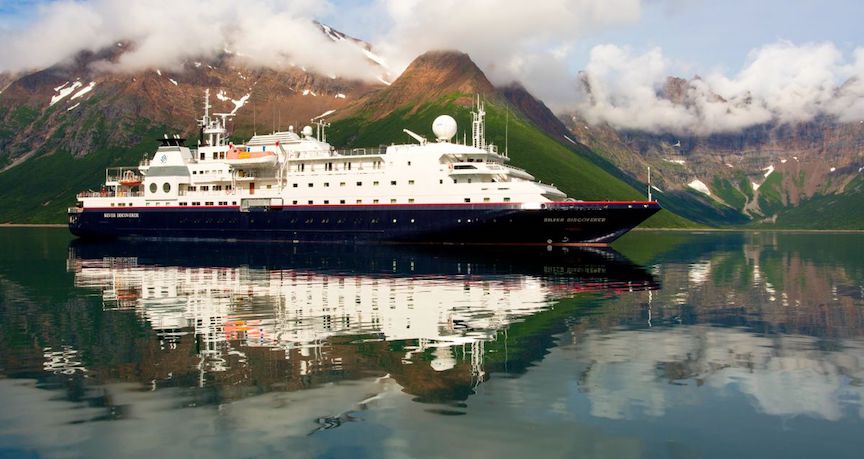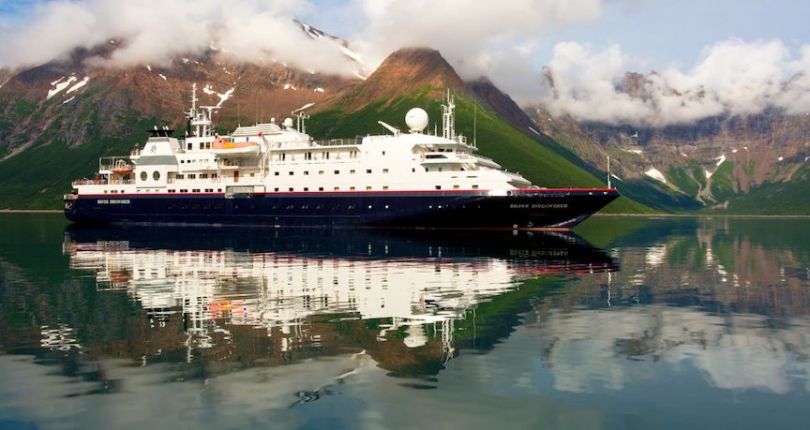 Where they're located: Denver
What they do: Inspirato is a membership-based luxury travel club where members have exclusive access to accommodations and experiences around the world. They have destinations on all seven continents, in places like Brazil, Oman and even Antarctica. And Inspirato recently started hosting experiences, where they plan the whole trip for you and your family, allowing you to experience events like the Kentucky Derby and a cultural expedition in Myanmar.
Why Colorado? "Colorado has always been and will always be home. I was born and raised in Denver. I went to Thomas Jefferson High School and studied business at CU–Boulder. I've raised my own children here. Last year, the Denver Post reported us as the seventh city in the nation in terms of population growth. Our economy is flourishing and we're an undisputed hotbed for both entrepreneurs and growing businesses. As a result, we have already expanded the square space of our footprint in LoDo." — Brent Handler, Founder and CEO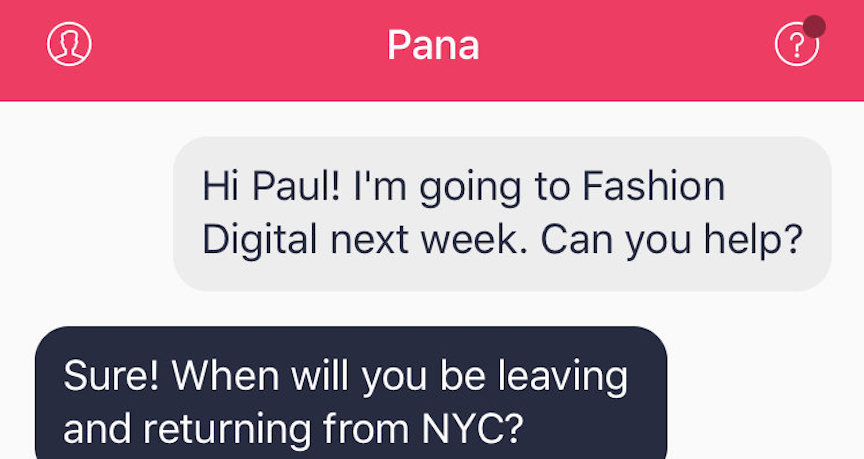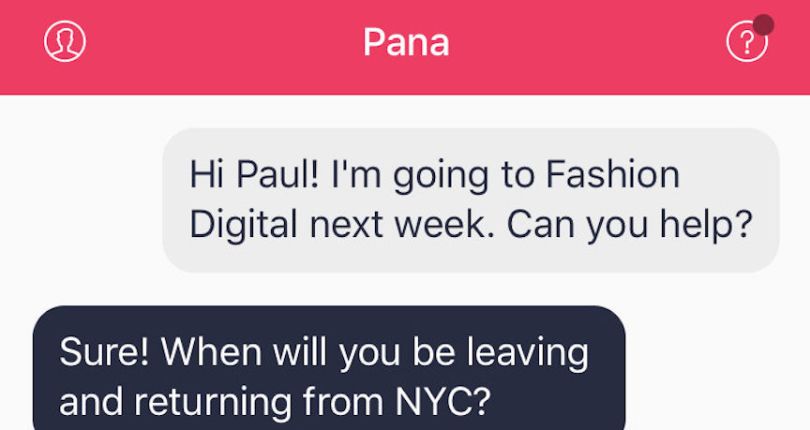 Where they're located: Denver
What they do: Pana combines AI and real people to help you book your travel. Their system learns your preferences as you travel, and it can automatically re-schedule your flight if it's delayed or canceled.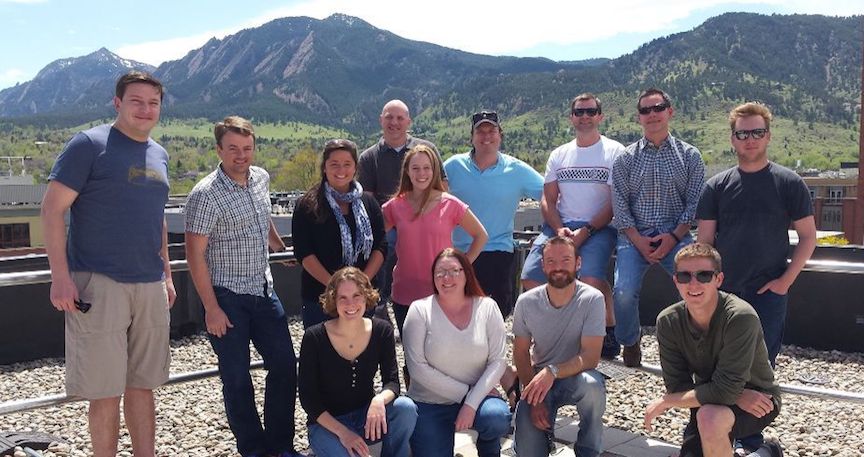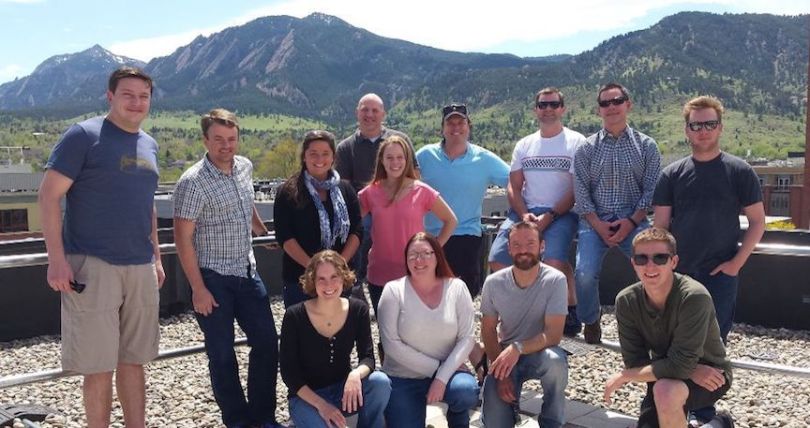 Where they're located: Boulder
What they do: InvitedHome is like if you combined Airbnb and a five-star hotel. Choose from dozens of luxury vacation rental homes, and you'll also get access to stellar customer service and in-person teams on location in all of their destinations. Most of their destinations are in Colorado, but you can also use InvitedHome to visit Hawaii or Lake Tahoe.
Why Colorado? "In 2010, InvitedHome moved to Boulder, Colorado to join the Techstars program for the summer. We stayed and made it our permanent home because of the amazing collaborative startup community, the pool of smart ambitious talent and the fantastic lifestyle." — Michael Joseph, CEO and co-founder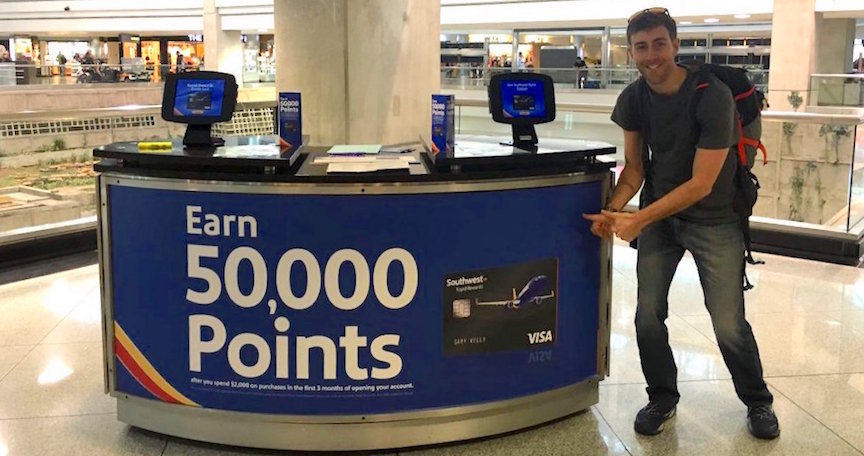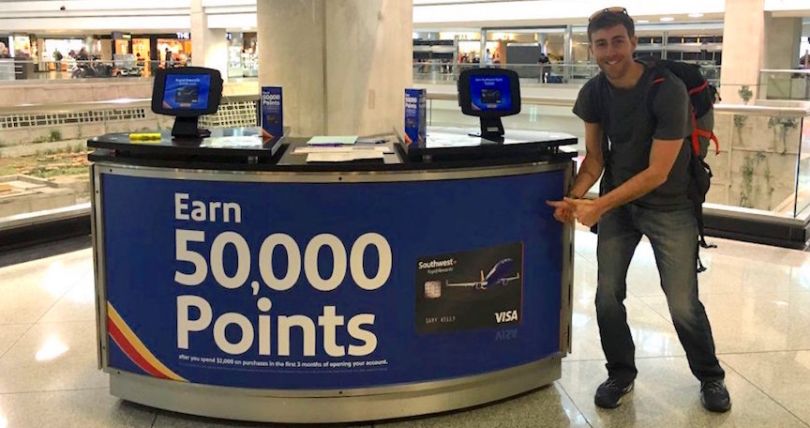 Where they're located: Denver
What they do: Too Many Miles is all about credit card points. They help users find the best travel credit cards for their needs, identifying which cards offer the best bonuses at the time and allowing users to apply and sign up right on the site. Their blog shares tips for responsible credit card use and advice on getting more points for your payments.
Why Colorado? "I have spent half of the last three years traveling the world on a shoestring budget and flying mostly for free. Denver International Airport has been my launchpad. Unfortunately, when people think of Denver, they typically don't think of international travel, especially cheap international travel.
But if you are looking for cheap flights and an assortment of travel destinations, Denver is actually a great jump-off city. It is centrally located in the US and is a hub for some of the major US airlines.
Our goal at Too Many Miles is to help people fly as cheaply as possible. If you are leaving from Denver and have the right assortment of travel credit cards, destinations around the world are a lot more accessible than you think!" — Bret Doucette, Founder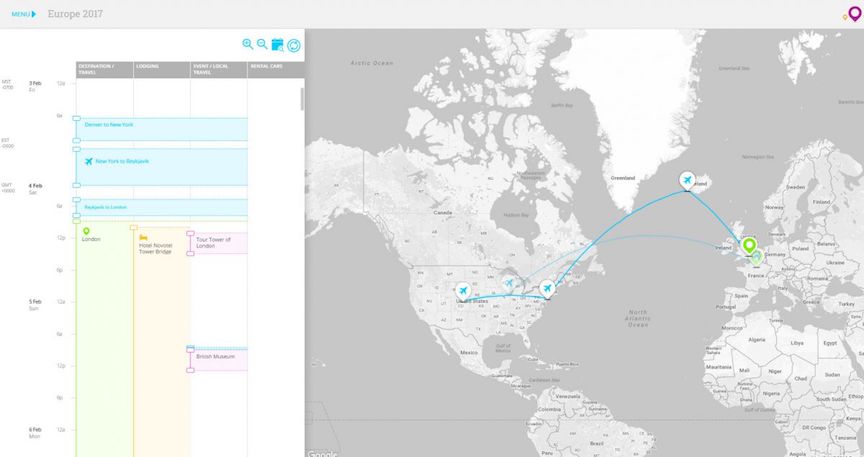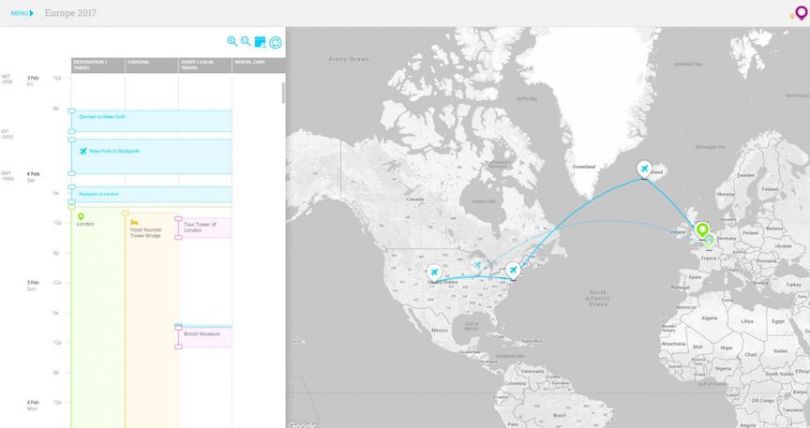 Where they're located: Boulder
What they do: Trip30 lets users easily plan out and organize the details of their upcoming trips. Users can create a "timeline" showing exactly how much time elapses on your flight (regardless of time zones), enter lodging details, and plan out daily activities. After entering all the details, Trip30 creates an itinerary users can access or send to other people.
Why Colorado? "It's pretty tough to beat Colorado for natural beauty and healthy lifestyle. That makes attracting talent particularly easy. And the central location makes it ideal for traveling to either coast and to international destinations." — Jim Ball, Founder and CEO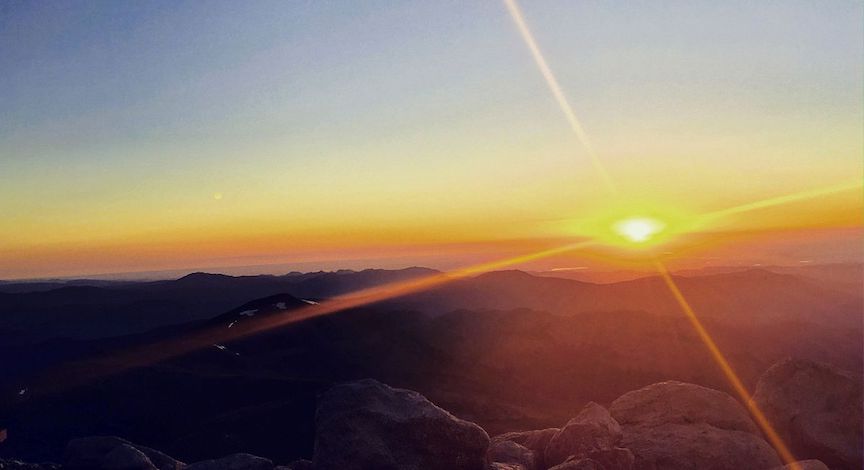 Where they're located: Denver
What they do: Zipskee's social platform lets travelers meet one another all over the world. Users share their interests, and Zipskee will match them with locals or travelers in a given city. Members can get recommendations or enjoy showing people around, all while making new friends.
Why Colorado? "We're in Colorado because of the people. It seems like most Coloradans we meet have a strong sense of wanderlust — this may be due to the number of people that move here (those who choose to live somewhere new are natural explorers), but whatever the reason, it's clear that there are plenty of passionate, intelligent and adventure-seeking folks in this state. As a travel-oriented company, we love accessing this network to share ideas and build a great team culture!" — Evan Hung, CEO and Co-founder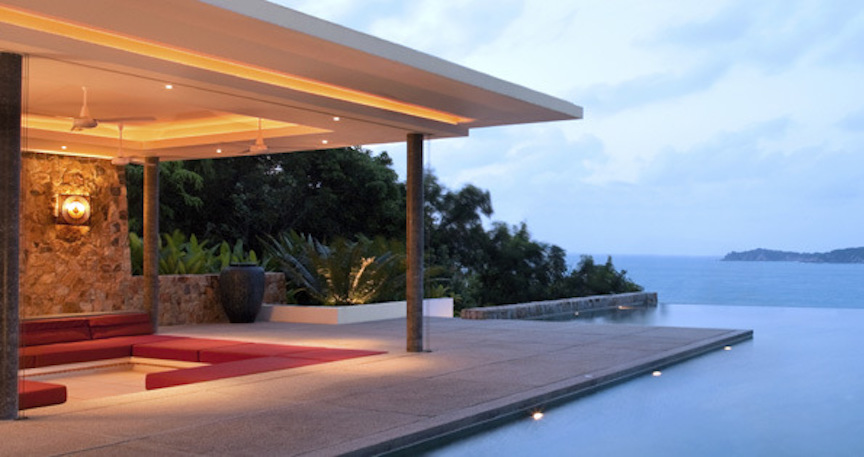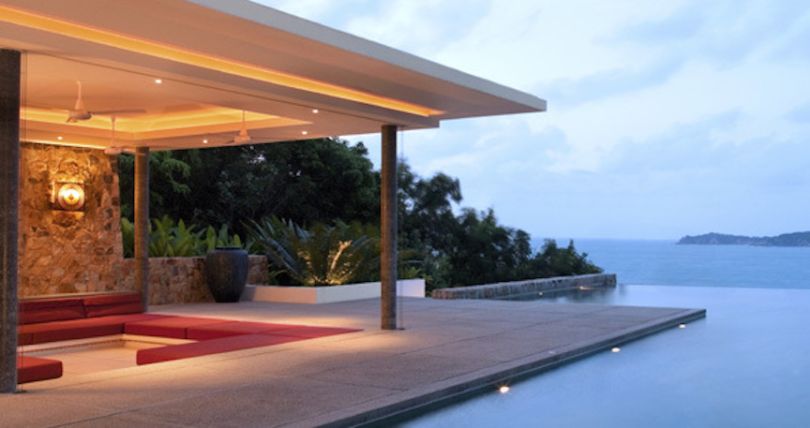 Where they're located: Greenwood Village
What they do: Simply text OneRooftop your vacation rental preferences and, through a combination of machine intelligence and their expansive network, they'll respond with three options for you to choose from.
Why Denver? "Colorado was a good fit for us because many people live in Colorado for the lifestyle. We felt like those same people really exemplify who we were looking for as brand ambassadors and who were best suited to talk to others about the lifestyle decision to travel." — Hart Williams, founder and COO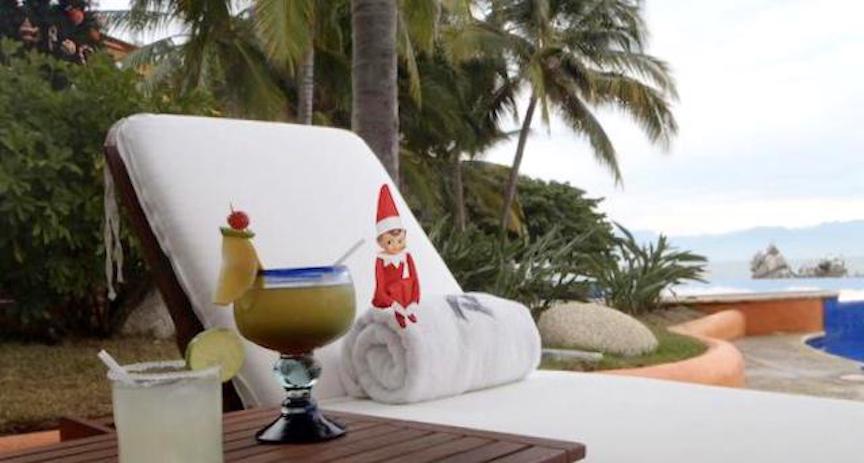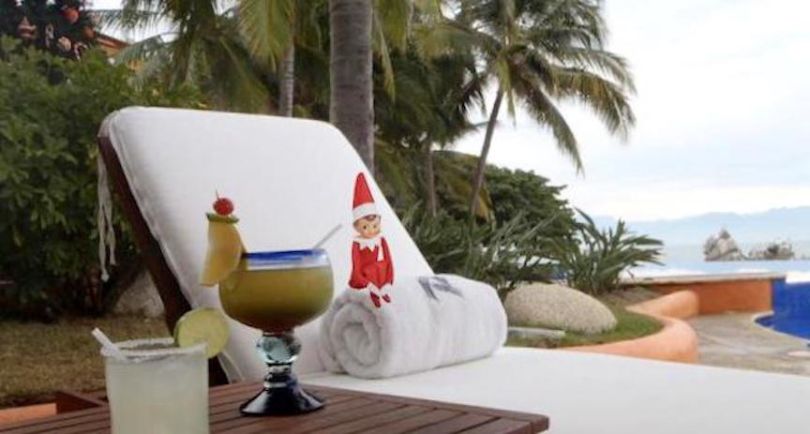 Where they're located: Denver
What they do: Another membership-based travel club, Exclusive Resorts takes it to the next level by offering 5-year and 30-year memberships — and the 30-year membership can even be inherited. They strive to provide excellent customer service to their customers, who also have the opportunity to meet and join a community of fellow members.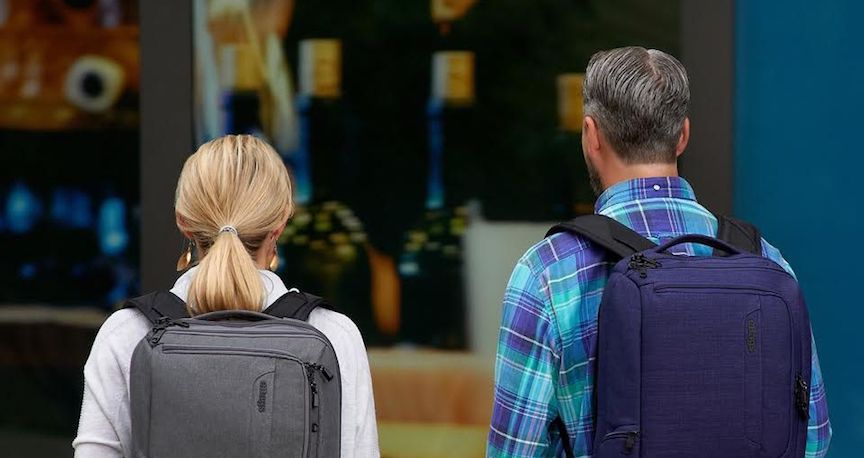 Where they're located: Greenwood Village
What they do: eBags sells thousands of travel products from brands like Kate Spade, Eagle Creek and The North Face. From luggage to wallets and even connected travel devices, eBags is a one-stop-shop for anyone looking to stock up on travel gear.
Why Colorado? "Prior to starting eBags in 1998, four of the five founders resided in the Denver area (the fifth founder, my brother, moved from LA). Four of us were in marketing management at Samsonite, whose world headquarters were in Denver. Even though there were not a lot of tech startups in Colorado at the time, we felt it was an ideal area for the team we wanted to build. Smart, dedicated, curious, well-rounded, educated, interesting... you have it all in the pool of candidates in Colorado. And our initial hypothesis proved correct, as here we are 18 years later with over 27 million bags sold and a high-achieving team of 120." — Peter Cobb, Co-founder and Executive Vice President