FasCat Coaching Uses Data to Create Optimized Workouts for Cyclists
FasCat's founder and CEO Frank Overton is a sports scientist and coach, previously coaching for the University of Colorado's cycling team.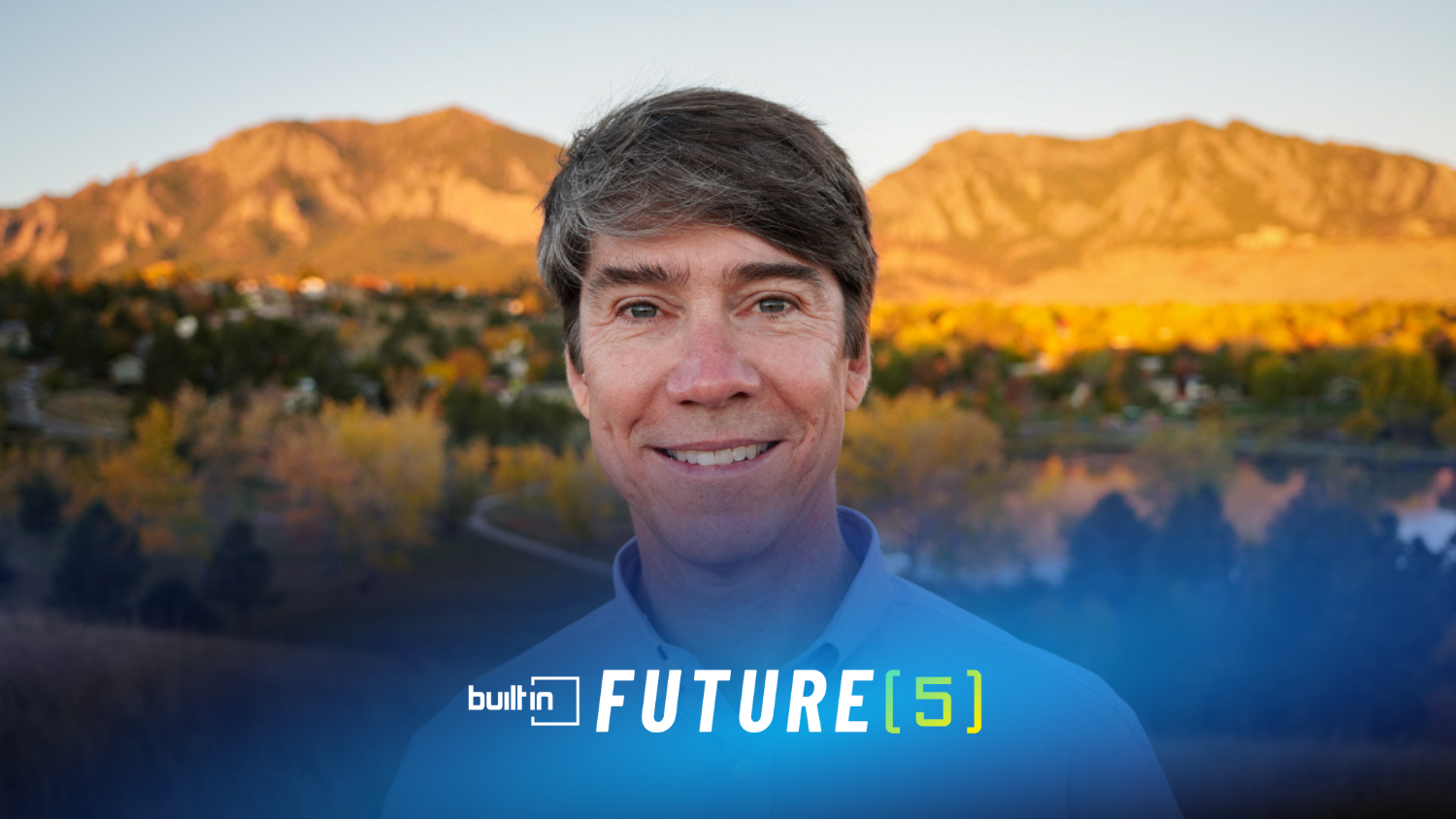 Sure the latest initiatives from the Teslas, Apples and Googles of the industry tend to dominate the tech news space — and with good reason. Still, the tech titans aren't the only ones bringing innovation to the sector.
In an effort to highlight up-and-coming tech companies, Built In launched The Future 5 across seven major U.S. tech hubs. Each quarter, we will feature five early-stage tech companies, nonprofits or entrepreneurs in each of these hubs who just might be working on the next big thing. Read our round-up of Colorado's rising companies from last quarter here.
* * *
From Fitbits and Apple Watches that track users' heart rates to GPS systems that attach to bicycles, athletes today have plenty of technology and tools at their disposal. While athletes can use this tech to measure and track their workouts, understanding how to use that data to improve their performance can often prove challenging.
Frank Overton is a sports scientist, coach and cyclist. For the last two decades, he has worked with athletes to help them understand fitness data and create personalized workout plans from it through his company FasCat Coaching.
Although Overton's company launched in 2002, FasCat has evolved from a one-on-one coaching business to an all-encompassing training platform for cyclists. While the Boulder-based company still offers cyclists one-on-one coaching, FasCat has recently come to embrace tech and automation. The company launched a performance optimization app called Optimize in November.
The Optimize app uses algorithms to transform complex physiological data into daily recommendations for riders. From newcomers to professionals, the app helps athletes optimize their cycling workouts, Overton told Built In.
We take the wearable data [and] combine it with the activity data."
Here's how the app works: When a user signs up, they select which platforms they want Optimize to sync with, including Apple Health, Fitbit, GARMIN, Wahoo Fitness and WHOOP devices, among others. As users work out, these apps record vast amounts of data and automatically sync with Optimize. This data is then used to create daily, personalized workout routines and suggestions. 
"Data [from platforms like Strava and Apple Watch] are siloed," Overton said. "Users don't get to send it anywhere. They get to nerd out on their data and their sleep and all that, but they don't get daily recommendations as it pertains to their athletic goal. And that's what FasCat does — we take the wearable data [and] combine it with the activity data. And we're the only platform that combines both datasets."
Before launching the Optimize app, Overton said users manually entered data from these tools onto the FasCat platform, and Overton and his team would manually review the data to create personalized suggestions for each cyclist. 
Now, users can receive daily workout recommendations and training programs anytime they want. As they follow these programs, their performance data syncs to Optimize and the app tracks their progress while offering continuous suggestions on ways to improve. 
Prior to launching FasCat, Overton worked as a molecular biologist and raced mountain bikes. Along the way, Overton realized he could put his physiology degree, passion for helping others and understanding of data into a career as a coach.
"I discovered I'm a much better coach than I was a bike racer," he said. "So I started coaching. ... I helped develop some of the early power-based training metrics that are used on Strava and Zwift and TrainingPeaks to this day. I've always kind of applied bioscience and really pushed the boundaries of what's possible, bringing new ideas and innovation to the community."
Optimize, which is available through the Apple App Store and Google Play store, has more than 570 active subscribers and a monthly recurring revenue of $16,600, Overton said. Subscriptions cost $35 per month or $299 a year.
Given the success of Optimize thus far, Overton said he plans to continue innovating the platform, including adding social features to the app next year. He also expects to branch into the running and multi-sport industries in the next few years and add gamification features in the future.
In the meantime, Overton said he is actively raising capital. He has largely bootstrapped FasCat since its inception, but he raised a small angel round over a year ago.