3 Women Laying the Groundwork for Hyperscalers
A conversation with these tech team leaders at Zayo puts the power of infrastructure, equity and mentorship on full display.
It's down there, right now. 
When you picture the world of tech, you might think of computers, data centers, connected devices and humming server rooms. But now, direct your mind's eye 30 inches into the black earth beneath it all, where networks of fiber-optic cable are buried, alive with connectivity. 
When we think of smart cities, the cloud, autonomous vehicles, or even the Metaverse, we often overlook the infrastructure keeping it abuzz. Zayo provides this "plumbing" for the present and future of the internet. The company has a 134,000-mile fiber network in North America and Europe, which provides extensive connectivity to thousands of buildings, towers and data centers that power services such as 5G and the cloud. The company's mission is to "connect what's next" and serve companies that are pushing the tech industry forward. 
It's a good position to be in. "Right now, the cloud only has a little over 10 percent penetration. It's only going to go up," said Chief Information Officer Ginna Raahauge.
That untapped potential is what attracted Raahauge to her current job, which she accepted after leaving her previous executive position at Amazon Web Services to join Zayo. Raahauge's background means she's no stranger to scaling and can share her knowledge with mentees to help empower the next generation of women in tech. 
One of these rising stars is Katie Curtis, vice president of enterprise applications at Zayo. Raahauge joined the company at a time of rapid change less than a year ago, and Curtis was immediately put at ease by her poise. 
"One of my favorite things she's ever said was when I first met her. She said, 'I know how to do this. I have a playbook for this.' It alleviated all the stress I was feeling and provided the confidence that we can do this," said Curtis.
Often, women don't have the kind of representation in telecommunications and IT leadership, but that's not the case at Zayo. Built In Colorado talked to Raahauge and her mentees Curtis and Jodi Haueter, the associate vice president of enterprise data and analytics, to discuss what the company is doing to empower women and how the power of mentorship has impacted their careers.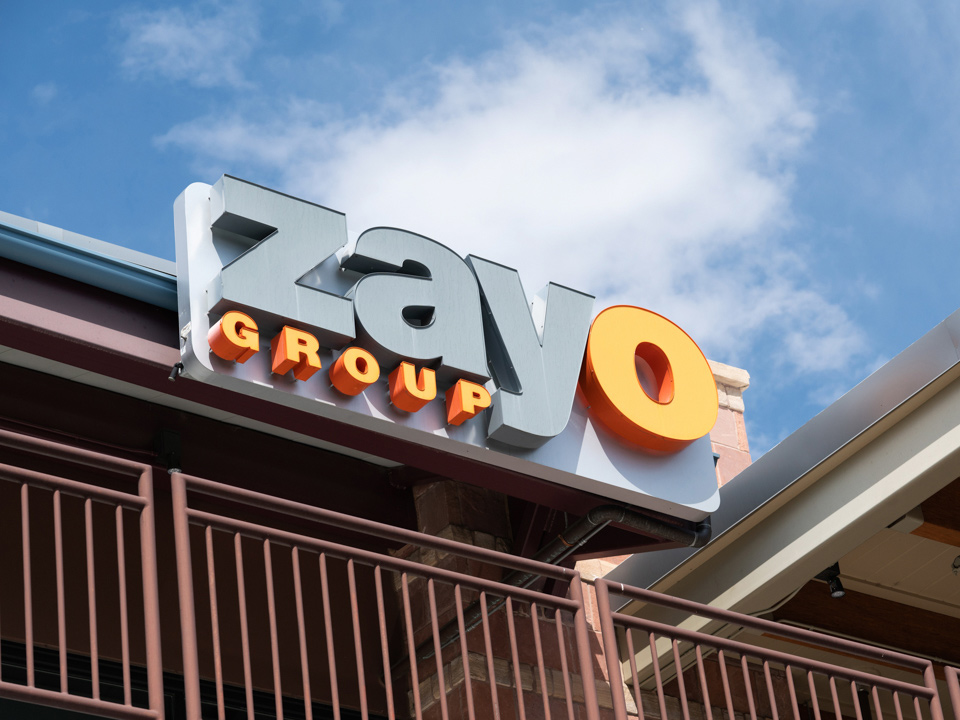 Ginna, what brought you to Zayo?
Raahauge: I joined Zayo because it's an exciting time in this industry. The cloud has such low penetration right now, and it can't get bigger without the plumbing. We support hyperscalers and we are in a prime position because a business's infrastructure — its pipes and connectivity — matters, and it is a differentiating factor. From an opportunity standpoint, and a technologist standpoint, those are my interests and passions. 
I started my career in chips and shadow IT, and two-thirds of my career has been technical. I've been in roles such as CIO, CTO, and sales engineering, running technical teams doing architecture deployments for large-scale cloud migrations. Most recently I worked at AWS, leading large teams of solutions architects covering both public sector and commercial segments."
There are so many advancements in the industry right now, and it takes a company like Zayo to be the backbone of all those advancements. It's a good time to be in the infrastructure and core asset business as the digital economy of the world is changing.  
Plus, this is the first company I've worked for that has such a high percentage of women both in leadership roles and throughout the company, which is very unique for telecom and high-tech companies. When you look at the company, evaluating the values and the culture, right now is a good time to join.
Jodi, as an employee with longer tenure, what keeps you at the company?
Jodi Haueter: I came in through an acquisition, but what keeps me here is the people. People here have a strong internal drive to push forward. Also, something that resonates with me about my role in particular is that I like to try and connect the dots to gain meaning and understanding. Service delivery is an example: We start by interviewing people and connecting their data to understand their stories. It helps us identify their business problems and find answers. 
Raahauge: Business models in every vertical are trying to monetize data, and Jodi is building a robust team so that we can get better insight and add to our product catalog. She's supporting the backbone of our operations and is in charge of building our data foundation. She's also setting up a data lake so we can capitalize by connecting those dots. 
There is a lot of transformation happening across verticals, and Zayo provides the data foundation for that. Jodi is in the trenches and building out that foundation. Internet connectivity has to be secure with all the artificial intelligence, machine learning and automation happening around us. Think about what's happening in the industry with the internet of things, sensors and autonomous vehicles. You need a solid foundation to build these algorithms to operate those networks, such as electric vehicle charging stations. There is a huge opportunity, but it has to be intuitive and fast. 
ZAYO'S CORE VALUES:
Be authentic: We bring our full selves to work.
Drive excellence: We surpass expectations.
Wow customers: We put our customers at the center of all we do.
Think big: We set a high bar and never stop advancing.
Win together: We inspire collective greatness.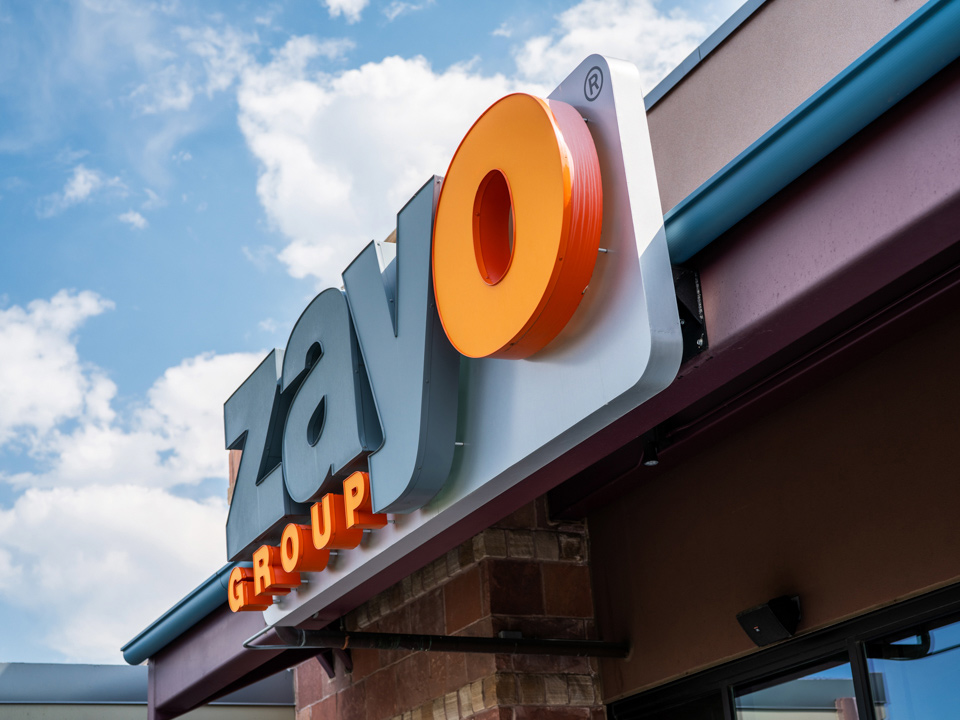 How does Zayo attract, support and promote women in technology?
Katie Curtis: We partner with the recruiting team and talk about diversity metrics and our overall goals. A lot of our women leaders are part of networking organizations in their regions. For example, one of my direct reports is part of the Latino Leadership Institute in Denver and helps utilize that organization to bring talent to the table. Zayo has historically engaged with Denver events for women in tech and the Colorado Technology Association. Ginna recently spoke at one of their events. We're getting creative with how we bring people in and focusing on promoting from within, which usually leads to more gender equality.  
Raahauge: We are also open to cross-pollinating our talent across functions. Jodi is a good example of that, having come from the operations team. As we grow, we have no problem importing and exporting talent from teams around the company. 
SETTING A COURSE FOR EXCELLENCE 
In an effort to maintain its distinct work environment, Zayo created a culture statement that defines the workforce as "ambitious and collaborative." The statement adds that the team focuses on "exceeding customer expectations through high performance, big ideas and a growth mindset."
Tell me more about the mentoring relationships you have built together. 
Raahauge: You could characterize our relationships as resilience through ambiguous change. Zayo has gone through a lot of that in the last 12 months, and when you are changing your company structure from a collection of 49 acquisitions into a full-blown enterprise with the potential to scale from $2 billion to $10 billion quickly, it's a huge shift. You have to redefine yourself to bust through $1 billion to $2 billion in revenue. It's a fight-or-flight mechanism, and you have to push through to get to the liberation on the other side. 
In those times, you need a leader who can offer a bit of cover, so that's what I did. I just tried to give Jodi and Katie and the rest of the team some breathing room, but they are the ones with the resiliency and tenacity to stick through ambiguous moments. 
I was given amazing opportunities early on, and I have a philosophy of paying it forward. Often, younger women are disadvantaged in male-dominated fields such as high-tech and manufacturing. Women need to support women. When women don't support women, everything falls apart. That said, we do still need men to mentor, advocate and sponsor women as well.
Haueter: Ginna has been wonderful. She stepped in right away, and it's just built into her to make sure we have experiences and exposure. She made sure we had the chance to have a voice. She's brought a lot of empathy and compassion and coaching opportunities. She embodies a "say-do" mentality to show us she is someone we can trust and who will teach us.
Curtis: What she brings to the table is not only a wealth of technical knowledge but experience from large organizations such as Cisco and AWS. She knows what it takes for an organization to scale and go through this transformation to get to the next level. We don't have to reinvent the wheel every time. We have a target and a plan to take Zayo to the next level.
What do you tell job seekers about the opportunities ahead for the industry at large and women in tech in particular?
Curtis: The internet isn't going away, it's only growing and scaling. So when you are thinking about a job opportunity coming out of college, aligning with the internet and how it can help better humanity is a good idea. And Zayo prioritizes equity and equality. The fact that we have a woman CIO resonates with me, and when I'm interviewing young women, being able to point to multiple women on our executive leadership team matters.