Tilled Gets $11M to Meet Enterprise Demand for PayFac-as-a-Service
The startup plans to triple its headcount to 150 this year.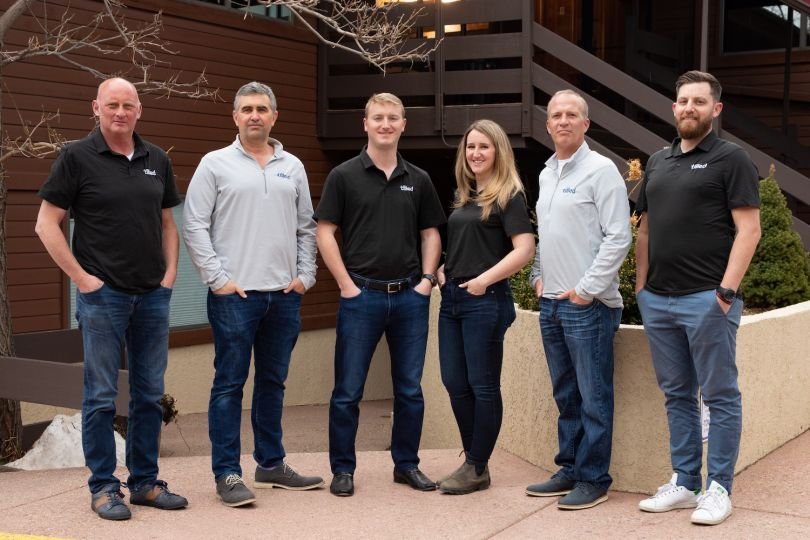 After raising $11 million about nine months ago, payments facilitator startup Tilled decided to double down with another $11 million — an extension on its initial Series A.
The round, announced Wednesday, was led by G Squared, with participation from existing investors Peterson Ventures and Abstract Ventures.
Since the initial Series A round, Tilled has increased its headcount from 12 to 50. At the beginning of this year, the startup relocated from a small office in Boulder to a 26,000-square-foot office in Broomfield.
Tilled founder and CEO Caleb Avery told Built In he hopes the new office location will help the company recruit talent from both Boulder and Denver as the startup aims to triple its workforce to 150 employees this year. The company is also hiring remote candidates.
Avery did not disclose the company's most recent valuation but said it has tripled since the Series A round in May.
PayFac-as-a-Service
Before founding Tilled, Avery advised software companies on payment processing. He saw the companies handling a high volume of payments were leaving their partnerships with Stripe, Braintree and other payment processing platforms due to the processing fees.
Some companies were switching to legacy payment processors, which require customers to submit lengthy PDF applications, copies of their driver's license and other financial information. One company even considered developing its own payment processing technology, which Avery said would have taken two years, millions of dollars and regulatory and compliance hurdles.
In 2019, Avery launched Tilled, a payment facilitator (PayFac) that provides software platforms with an instant digital boarding experience without the service fees. 
"We're providing the best of both worlds, with the experience that Stripe offered on the technology and the boarding, but also the competitive economics that people are accustomed to with the legacy processors," Avery said.
Tilled is currently used by about 36 vertical software platforms across a variety of industries — from healthcare to property management — that typically process between $50 million and $2 billion in payments per year.
The developers of these platforms can plug into Tilled's APIs and SDKs and launch in about two to three weeks, Avery said. Tilled calls this approach PayFac-as-a-Service.
 The integration can be handled by most software development teams, Avery said, but Tilled does offer to provide third-party development teams to help startups that are short-staffed. 
New functionalities
Tilled has seen growing interest from enterprise customers in the last six months, Avery said. This new funding round will go toward the development of a program that will allow enterprise customers to migrate their existing clients to Tilled with a handful of data points on each of their customers.
"Instead of having each one of their clients go through a full application and boarding process, we're developing a program that would allow them to get up and running and have all of their customers switched over to Tilled in a matter of days," Avery said.
Avery said PayFacs like Tilled have traditionally addressed "card-not-present" processing solutions, i.e. online transactions. Recently, Tilled launched omnichannel payments, which allows independent software vendors to process credit card transactions as well.
"The beauty of the omnichannel solution is that, from a merchant's perspective, they have one merchant account, they have one customer service number, they have one portal to go log into, and they can accept both card-not-present online payments, as well as in-person, card-present payments," Avery said.
Tilled is hiring across all departments including sales, marketing, engineering, implementation and customer support. Hiring searches are being conducted both locally and nationally for the best candidates.