Camping Startup Roameo Is Helping Tech Workers Work From Anywhere
After landing its first big tech client, the Colorado startup anticipates more tech companies will offer van-cations as an employee perk.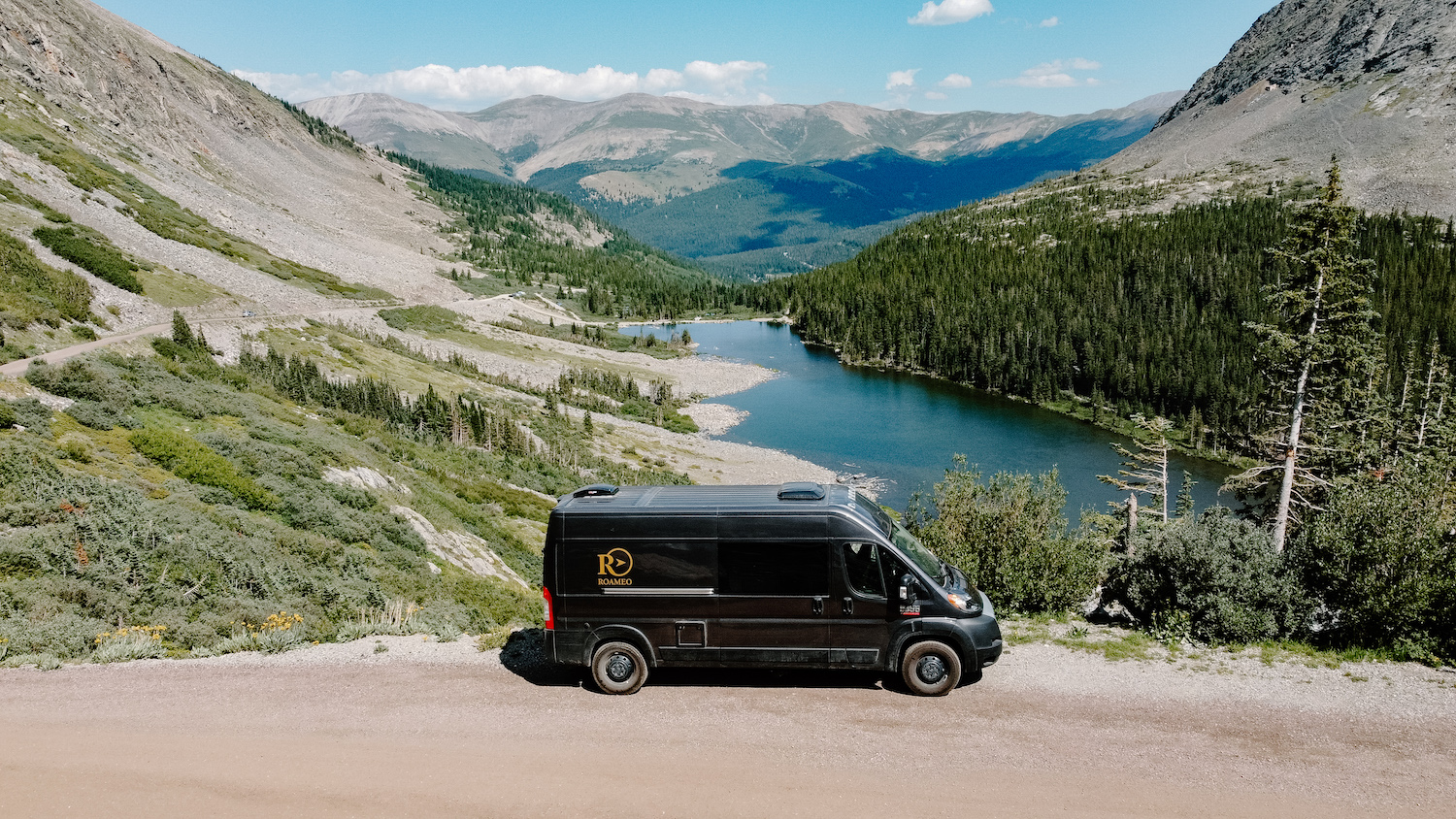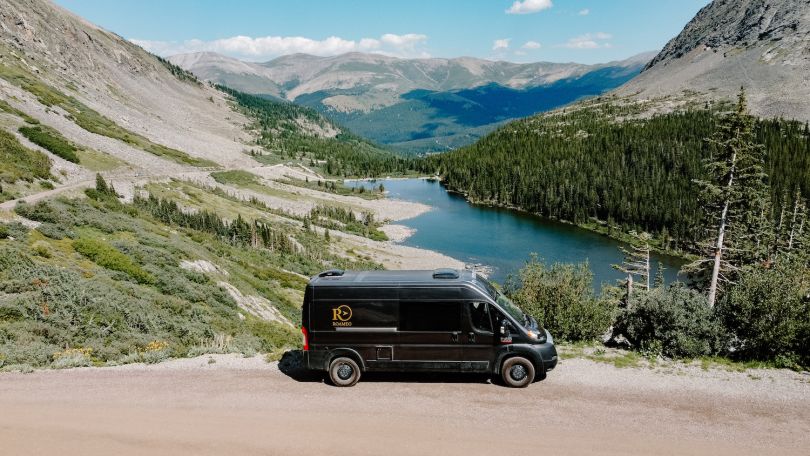 Annie Aladjova and Robert Nathan love the flexibility of remote work and the freedom of the open road.
After working in various tech companies and launching their own startups in Chicago, they decided to sell their companies, head out west to Colorado and launch their venture capital firm Value Chain Ventures. 
When the pandemic hit, they decided to temporarily try out the "van life" trend that has inspired thousands to adopt a nomadic lifestyle in which they live, eat and sleep out of souped-up conversion vans while traveling cross-country.
They took their first van road trip through the Wind River Mountain Range and were so enamored with their experience they decided to make the experience available to others.
"We wanted to eliminate the barriers to the great outdoors, but also cater to people that wanted to be productive and be able to work from anywhere or work from the wild," Nathan said.
That's why they launched Roameo, which rents out these upscale conversion vans, or "mobile suites," equipped with mobile internet, electricity, a shower and heating and air conditioning.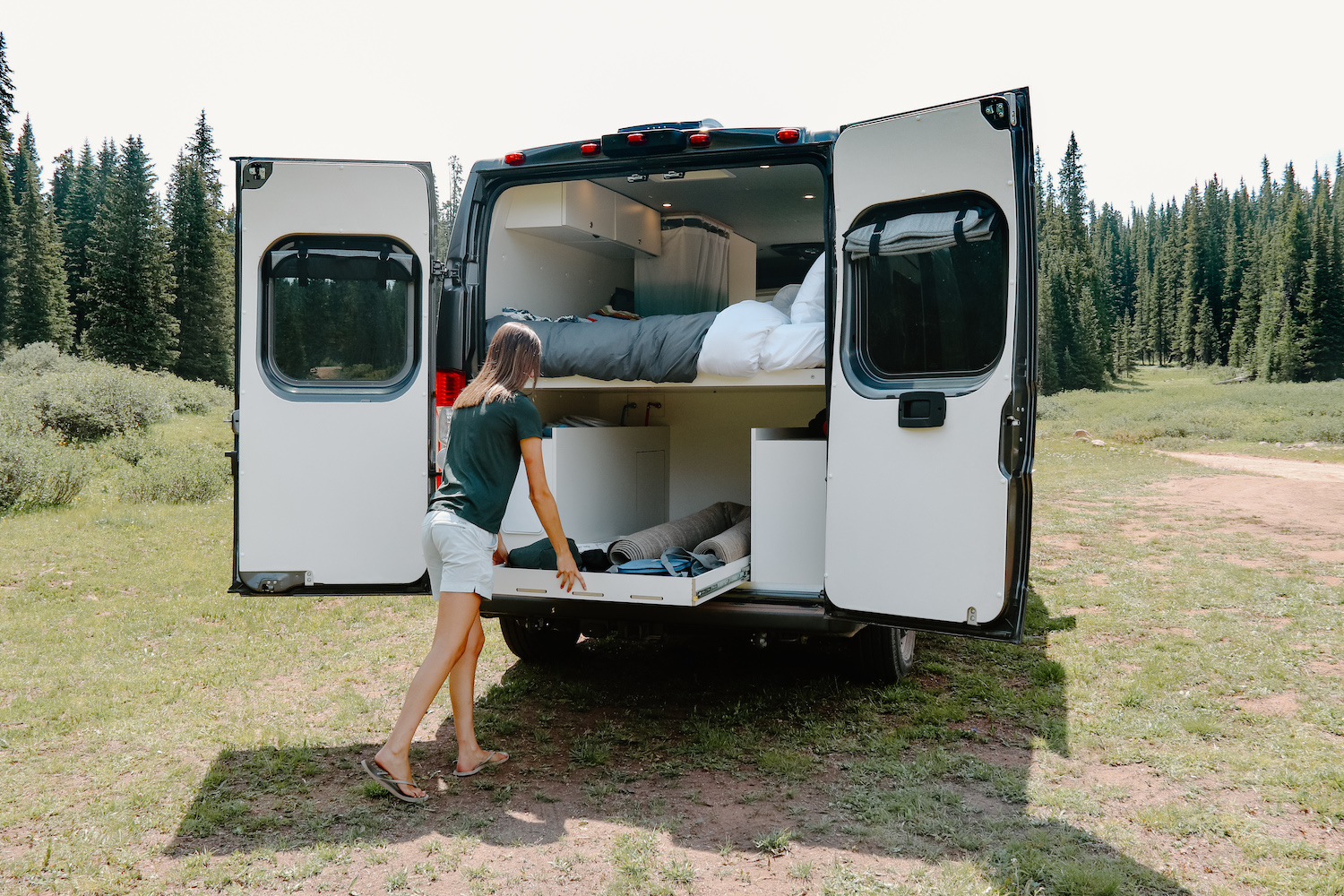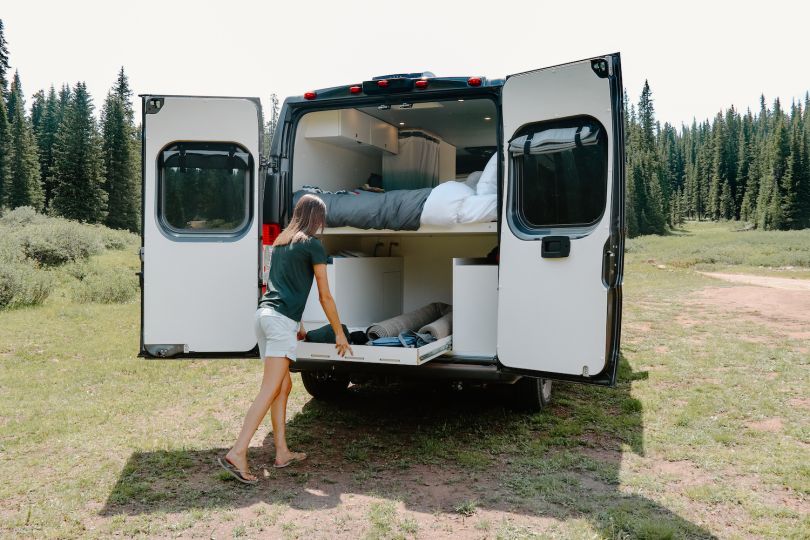 The company has eight employees and a fleet of 22 vans, with its headquarters in Denver and an outpost in Chicago.
The company also plans to open an outpost in Las Vegas for people who want to travel to popular destinations like the Grand Canyon or Joshua Tree. 
Roameo does rent vans directly to consumers, but the company is most excited about its business-to-business opportunities with companies that want to offer flexible work environments to their employees. Its booking platform allows which employees at partnering enterprises to manage their own bookings and monitor open time slots.
Roameo just landed its first tech company client, Chicago-based logistics unicorn project44, which is offering its rented van to employees who want to work while traveling cross-country.
When project44 announced the new van-cation perk, employees at the Chicago-based logistics unicorn jumped at the opportunity, filling all of the available time slots within 10 minutes.
Twenty employees have made reservations so far, and the initial reviews are glowing.
"Driving cross-country is my favorite pastime, so taking my work on the road was a no-brainer," project44 communications manager Sara Vermilyea said in a statement. ​"I drove from Chicago to Colorado to reset and returned to work feeling fully recharged. It was easy, convenient and comfortable. This is by far one of the coolest perks at p44."
project44 initially offered the luxury vans in an eight-week pilot program, but due to its popularity, the company extended the program. The additional slots filled up immediately.
One of project44's software engineers recently tweeted how much they appreciated the ability to code while visiting the Badlands.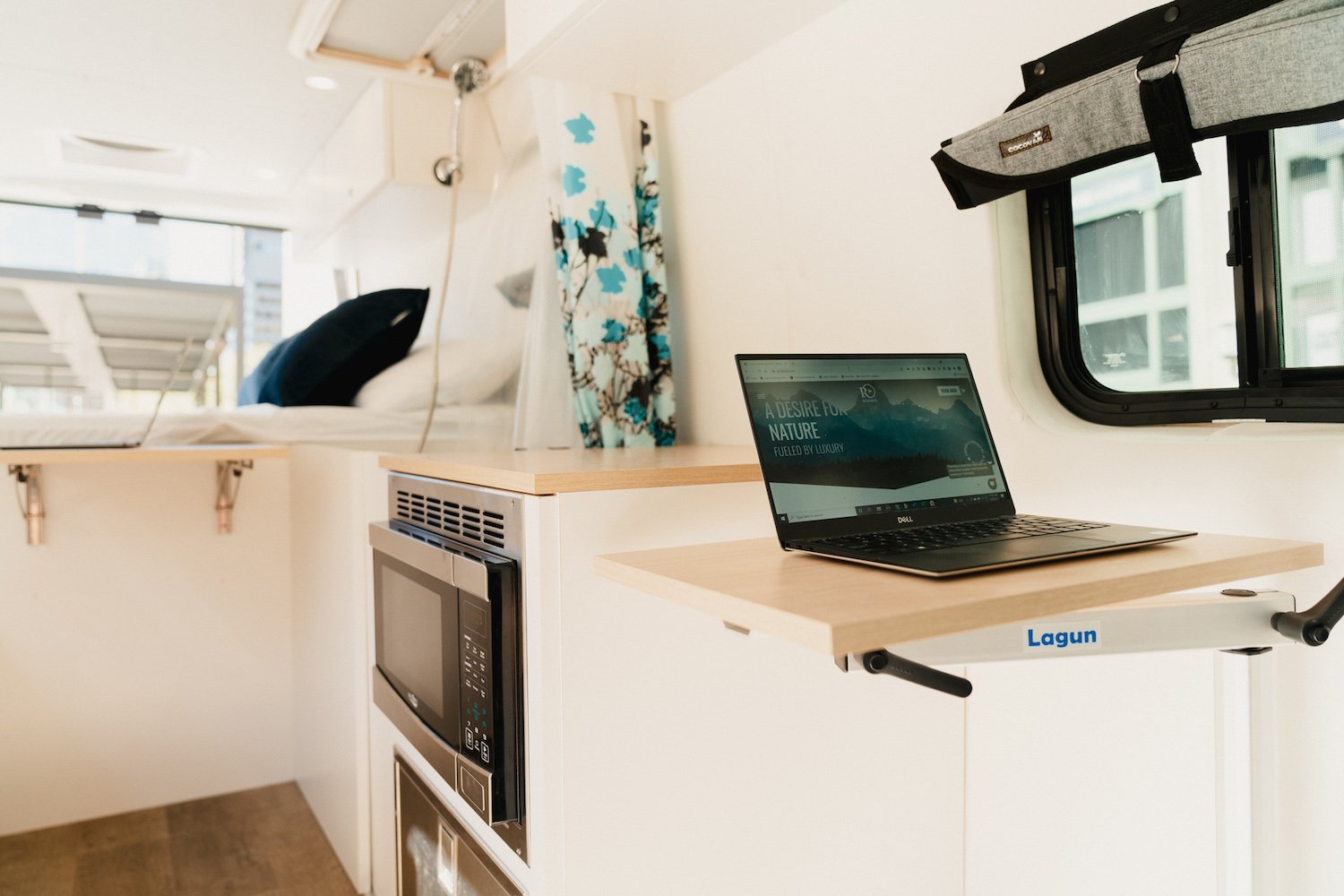 Roameo founders Aladjova and Nathan think they will see more demand as companies expand remote work opportunities and recognize the mental health benefits of nature and travel.
"We think there's an opportunity to provide a service for people, to help them expand how they think about life, how they think about work and the balance of the two," Nathan said.
Roameo also provides vans to employers with remote employees, for workers who need a quiet office space at home and even for an outdoor enthusiast on a six-month expedition.
The company is also looking into registering its vehicles as mobile command centers with the Federal Emergency Management Agency, which might be able to use the vans during hurricanes, wildfires or other emergencies.