What's the Key to a Long, Happy Tenure? This Company Has an Idea.
Research shows recognition programs drive happier outcomes in organizations. Here's how KPA put that into action.
In many ways, Vety Villatoro is a study in contrasts. She's just as likely to be curled up in a cozy nook with a book as she is to be cheering Houston sports teams. She loves to hike, but hasn't graduated to mountains yet. She measures in at less than five feet tall, yet is married to a "tall, wonderful husband" and sometimes lovingly jokes that her three "awesome boys" might be dragons. But two standout features that always match up are her impressive tenure with one company and her personification of that firm's core values.
Villatoro has been an Operations Analyst with risk management firm KPA for 17 years, over four times the median tenure of a U.S. worker in 2020. Her embodiment of KPA's core values has earned her a ton of recognition during her time there. These two truths, her long tenure and ample recognition, are likely no coincidence.
Researchers have invested a lot of time and effort to reveal the simple truth that well-designed employee recognition programs, and tangible rewards, increase retention and drive happier outcomes in organizations. KPA has several employee recognition programs, including its monthly peer-nominated Core Values award and its annual Summit Club awards. In addition to plaques and a ceremony, Summit Club award recipients receive an all-expense-paid trip to a destination, such as Costa Rica or Cabo. Currently, 2020 Summit Club awards recipients are looking at trips in 2022.
The awards are a celebration of top contributors, and an opportunity to reinforce KPA's core values of integrity, helpfulness, excellence, agility, respectfulness and teamwork among colleagues. The program works particularly well because it gives employees an experience they will cherish. It also gives them a chance to network with other coworkers, foster creativity and innovation, and celebrate contributions to the team.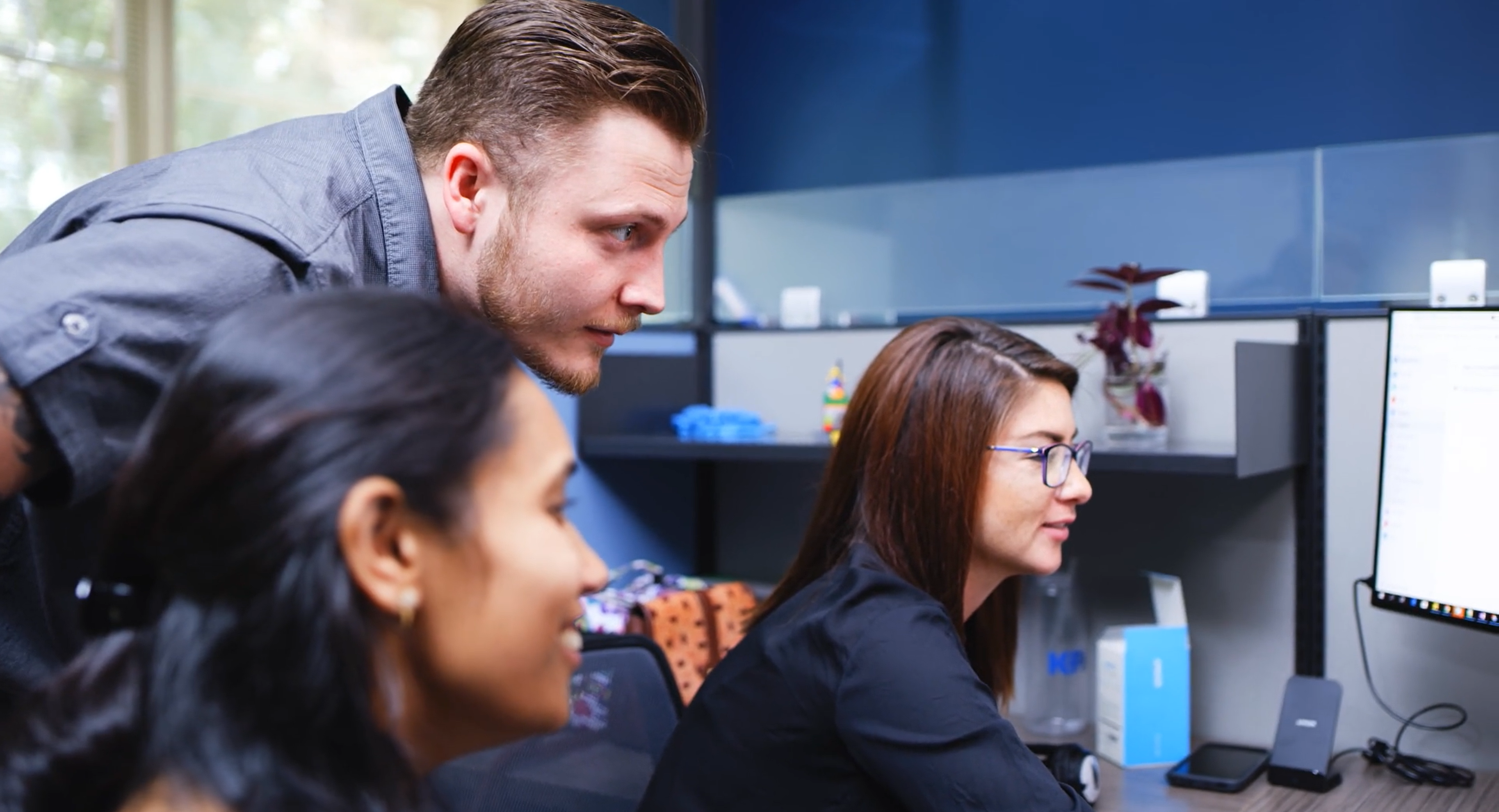 Curious what it's like to receive such serious accolades from an employer? So were we. Villatoro was an eight-time Core Values nominee, two-time Core Values winner and recipient of a Summit Club award — all in 2020. 
"This is a huge honor to me. I cry during Super Bowl commercials, so you can imagine what being nominated for and winning this award means to me," said Villatoro. "Being nominated by your coworkers is humbling, to say the least."
Villatoro has grown alongside KPA throughout her tenure. She started out doing administrative work, but today she is running analytical reporting on products, designing programs and tracking business processes for KPA's Client Success team. Villatoro says she won her first "of the year" type award in 2009. 
We talked to Villatoro about the impact KPA's recognition programs have had on her personal and professional growth.
How does this type of recognition make you feel?
Honestly, I shy away from attention. The great thing about our Core Value awards is that our coworkers nominate us and we find out via email. So you'll suddenly receive this wonderful email telling you that you've been nominated and why. It's a great way to start or end your week.
Tell us about your journey to where you are today. How has KPA been involved in your professional development and skill-building?
KPA has been a great roller coaster. In the beginning, it was easy just typing documents all day. From there, it grew to learning new programs and finally designing new programs. KPA had a lot of faith in me and encouraged me to try new things and think outside the box. 
We had a great guest speaker once who told us about the third egg concept: Two diners offered a breakfast special, but one diner was a lot more popular just because they gave a free third egg with breakfast. That has stuck with me and our teams over the years. What is the third egg that we can offer for this project? What's a third egg that we can offer to our coworker? Sure, working on that third egg might keep us up late sometimes, but in the end it's completely worth it. 
How do you personally connect with your purpose at KPA? How do the company values align with your own? 
When I first started in the workforce I was a senior in high school, working for a major oil and gas company in Houston. I remember walking through the same hallway every day and there were plaques for employees that retired with that company. All along the wall, I would see 20- and 30-year plaques. The employees wanted to stay there and work for that company. KPA has been that company for me. I've seen it grow and change dramatically over the past 17 years. We've gone from paper mailings to real-time reporting for our clients. In particular my supervisor, Wayne Curtis, is the essence of why I stay at KPA. KPA is innovative and constantly trying to be better. Our employees have ideas, and those ideas are nurtured and grown for the betterment of our company. Our core values — integrity, helpfulness, excellence, agility, respect, teamwork — spell out "I HEART" which is not just something we say, it's what we do.
Our employees have ideas, and those ideas are nurtured and grown for the betterment of our company. "

 
What were the contributions you made that resulted in these honors in the past year?
Last year we released a new scheduling program for our consultants. I helped with the design of this program as well as training for our consultants and management team. This was a huge change for our team, and our goal was to make this as painless as possible.
Describe the team and how they helped you through this work. 
The team is wonderful. We have employees that have worked with KPA for over 20 years and others that just started this year. 
We all have different ways of dealing with the J curve of change. We had early adopters who wanted to learn all there was to know about our new scheduling program and others that we had to win over. We tried to complete training in different formats. For some, the "choose your own adventure" style of completing tasks on their own time and attending webinars worked. For others, they did better with one-on-one training. This was not a sprint. After six months we had everyone trained and using the new program, with the management team using their new reporting features.
What would you tell someone considering a career at KPA?
This is not a static company that is content with the norm. We are constantly trying to better our programs and service. We learn not just from our clients and events, but each other. KPA employees have a vast amount of knowledge and experience that they're all willing to share. The fact that we work well with each other remotely is pretty neat too. One minute you'll be working with someone in Connecticut, the next in Southern California.