Even With Growth, This 35-Year-Old Company Has Preserved Its Foundation
KPA's headcount has grown from 60 to 300 in the last seven years. But that hasn't changed the company's foundation.
Change is inevitable in business, especially in the tech startup world.
Maybe it's a new ownership group that's taking the company in a different direction. Maybe it's the expansion into new markets. Maybe it's just the change that comes when a small company grows into a big company. But in most of these circumstances, the old ways of doing things are inevitably pushed out for the new ways.
But that hasn't been Rob Stansbury's experiences at KPA. 
"I can probably count on two hands, if not more, the number of folks that I've worked with for at least 10-plus years here," he said. "I don't think you usually see that."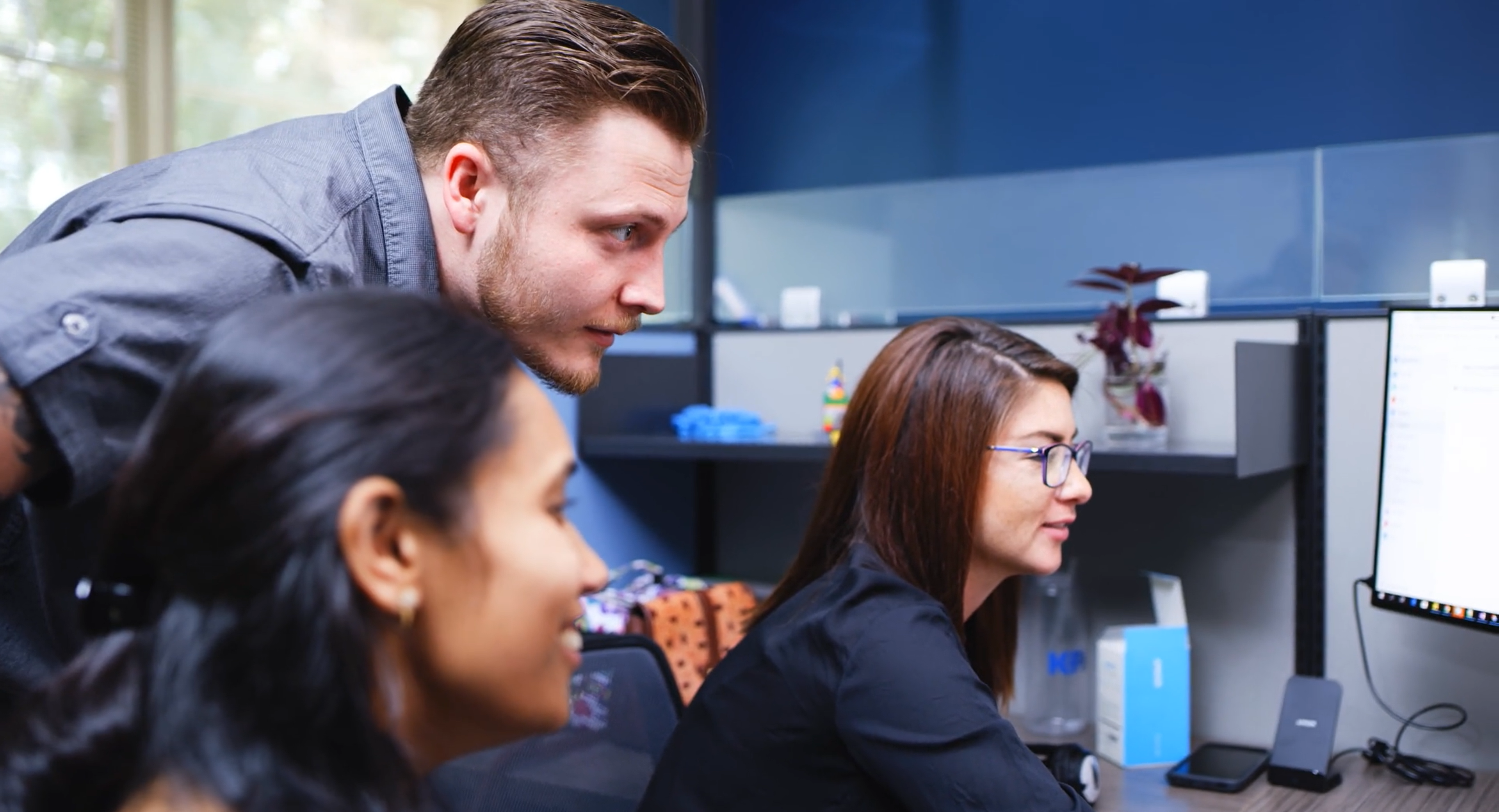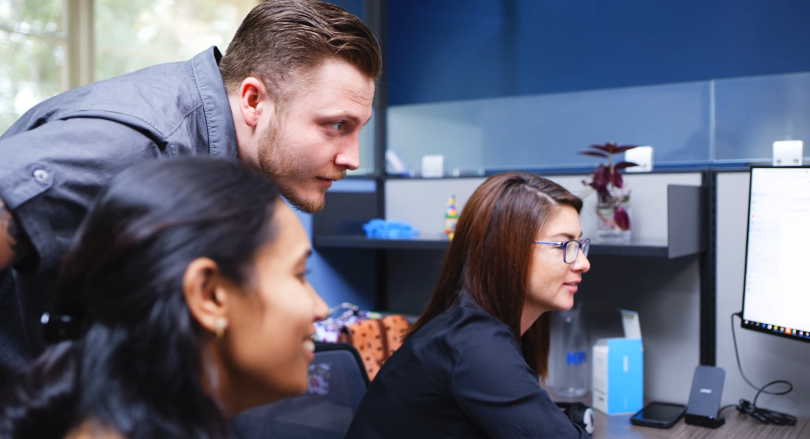 The software and consulting services company has been around for 35 years, and Stansbury, the director of sales, has been there for 15 of them. There's been rapid growth and many changes during that time, like the expansion into different markets, the unveiling of new products and a headcount increase from 60 to around 300 employees.
But in the past seven years or so, Stansbury said the decades-old company has acted more like a fast-moving tech startup — with one glaring difference: KPA has managed to preserve and honor its foundation as it has evolved over time, according to Stansbury.
That's why Built In Colorado caught up with KPA. We wanted to understand how the company has navigated growth, and to learn more about the agility and diverse skill sets of its team members. So we spoke with Stansbury, Tyler Anderson, KPA's director of demand generation, and Deren Boyd, the senior VP of new markets whose product iScout was recently acquired by the company, to find out.
What They Do
KPA provides a variety of products to industries like automotive, insurance, software and more. The company started out in field services and in-person consulting, but in the last seven years, its revenue has gone from about $6 million a year to over $60 million. That growth has come from creating new products from and acquiring different companies. "The one constant in this timeframe is that there's always something cooking," Stansbury said.
Rob, you've been here 15 years. When you started, KPA wasn't going through as much growth as it is now. How would you describe KPA's foundation back then, and what has carried over? 
Stansbury: When I started with KPA back in 2005, we were more of a regional player, but still a well-known and respected provider of EHS consulting services. The company was profitable and growing, but nowhere near the pace that we've seen in the past five to 10 years. A true strength — then and now — was our staff of safety professionals that engaged directly with our clients. The addition of our software as a service platform really kick-started our growth into a national player, and from there, we began our ascent into multiple industries with various products (HR/F&I/insurance).
What are the benefits of having longer-tenured employees around at KPA? 
Boyd: Employees with tenure generally have more expertise and institutional knowledge, develop a deeper understanding of the market, and have a broader view of the products and services provided. Tenured employees provide stability to the organization, help shape the company culture, and create opportunities for mentoring new talent.  
 
KPA's been looking into the idea and concept of 'what's next' since I've been here."

How does KPA's products fit into new markets? Has this always been the company's strategy? 
Anderson: KPA's namesake was predominantly as an automotive service and software provider. But we quickly realized over the last few years that our product and what we offer fits in a variety of different other industry verticals. The big ones are manufacturing, construction, transportation and energy. But we're also talking about government, healthcare and hospitality in a lot of cases. The reason why is these industries and organizations are structured very similarly and are subject to the same compliance and environmental health and safety guidelines as the automotive industry. It's just a massive addressable market that we can go after.
Stansbury: KPA's been looking into the idea and concept of "what's next" since I've been here. Our prior CEO really created that culture. We'd sit in conference rooms and we'd whiteboard what industries we are going to go after next. 
What are the challenges of taking an older company through growth as opposed to a younger startup?
Anderson: I think anytime you're growing the way that we are, bringing in new blood can be tough. You've got folks coming in rearing to go with new and fresh ideas, and that can be really hard on the people who've built the foundation of the organization. So I think it's honoring and recognizing how important the people who've been around for 15 or 25 years are. We've got people who have an immense amount of knowledge and understanding of the market. It's honoring those individuals and figuring out the right ways to sort of trickle in new thoughts and new processes that are going to help us grow.
Stansbury: When organizations change as rapidly as KPA has, it must be easy to just get rid of the old way of doing things. But that's not what has happened here. Instead, you have these folks who've been with the company for a while who are able to adapt with the organization as it has changed. It's taking the value that you have historically, but blending it into the current goals of the organization.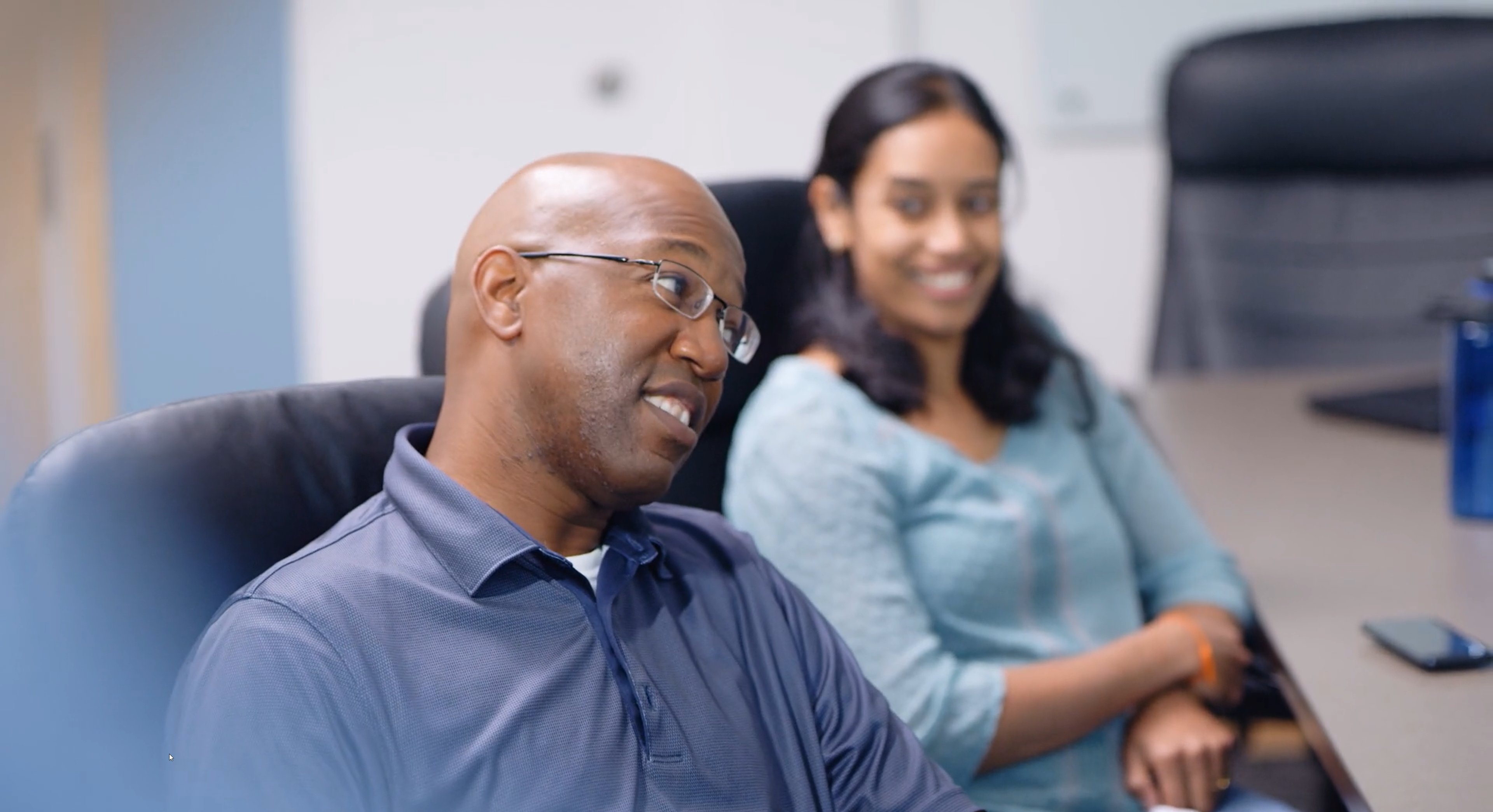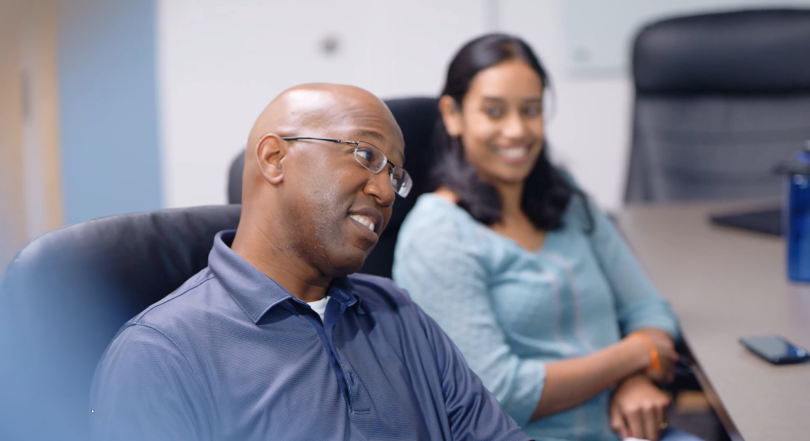 From a team member perspective, what types of skills are necessary to achieve this type of expansion and continued growth?
Boyd: From my perspective being relatively new, the skill set that people bring to the table that's crazy impressive is expertise in the field. If a company wants to achieve growth, it's got to be a well-oiled machine. And in my first eight weeks at KPA, it sure seems that way. Just the general knowledge that people have here is incredibly helpful.
Anderson: People who are successful at KPA come with a good baseline of software as a service experience and have a passion for these businesses all across the country that keep this country going.
Stansbury: I'd say teamwork comes into it quite a bit, especially with the growth. Somebody who's going to achieve success here is somebody who's going to be able to really utilize their teammates. You can be a lone wolf and be fine. But how much better is it for you? It's so much better for the company when different departments are all collaborating toward a single goal. A big component of the people at KPA is that we're willing to engage with others and celebrate with others when they have success.
Partnering with iScout
This year, KPA acquired iScout, a safety management system that was designed to foresee and control hazards associated with workplace safety and performance. The product is used in industries like oil and gas, manufacturing, construction and even agriculture. In January, Boyd, the co-founder and CEO of iScout, saw a great opportunity to partner with KPA. "Our product fit the new market focus that KPA had," Boyd said. "Now, my focus is to expand into newer markets with iScout."
How has KPA navigated the pandemic, and what effect has it had on the products that it provides?
Anderson: Last March was super scary and uncertain. We didn't know what the future of the organization was going to look like. But from the top down, I think the company took a good approach to mitigate any sort of impact. We made the right decisions in terms of repackaging some things that really fit well in the pandemic environment. Fortunately for us, we're selling software and consulting that frankly is even more necessary in a pandemic. Because these companies and industries needed to get back to work.
Stansbury: I saw it first hand. Think about what's going on in the world right now with travel restrictions, with folks working from home remotely. Our tools as a software as a service can be engaged with anywhere, at home or in the conference room of a corporate office. So the need and the demand for remote learning tools increased, along with the visibility our products provide.