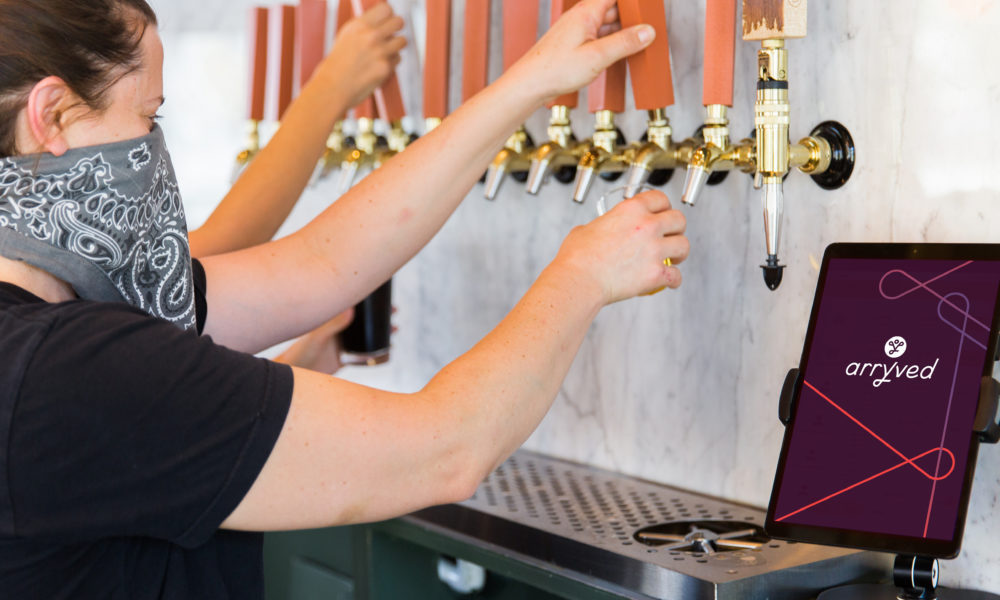 You may have recently visited a bar for the first time in months due to COVID-19. Maybe you ordered a beer, and at the moment your lips hit that glass you remembered how much better beer tastes when it's poured by someone else. Maybe going to that bar felt the same as it did pre-pandemic. Or maybe it felt very different.
There's no denying that the pandemic will have lasting changes on the bar industry — from masked servers to QR code menus and so on — but change isn't always a bad thing. The pandemic forced bars and all sorts of local businesses to adopt new forms of technology into their day-to-day operations. And that technology could be here to stay.
Boulder-based Arryved is one of the companies bringing that technology to the taproom. Recently, the company announced that it closed $20 million in a funding round led by Tribe Capital and Foundry Group.
Arryved has designed several tech solutions for breweries and eateries. This includes Arryved Service, a mobile point-of-sale solution that allows staff to manage patrons' tabs from anywhere in the bar or restaurant; Arryved Portal, which provides business managers with data analytics and insights into how the business is performing; Arryved Insider, which offers customers loyalty perks and promotions; Arryved Mobile, which allows customers to pay for services from their phones; and Arryved Online, which helps bars and restaurants provide online ordering for to-go or delivery. The company also recently launched OpenTab, which allows customers to order from their phones instead of through a waiter.
It's hard to imagine bars and restaurants will be able to survive in a post-pandemic world without offering services like these. That's probably why Arryved saw its customer base double since the start of 2020 — with services like Arryved Online and OpenTab helping bars and restaurants through the difficult year.
This new funding will help Arryved go after more customers in the food, beverage and entertainment space. It will also help fuel product innovation, according to the company.
Last month, Arryved announced that it appointed Loren Bendele as its new CEO. Bendele was previously the CEO of Savings.com and the founder of Gell. He will help lead Arryved through the company's next chapter.
"Consumers are looking for experiences. It's our mission to help our customers provide their guests with the highest-quality interactive experiences," Bendele said in a statement. "We are proud of the fact that we have the highest customer satisfaction in our industry, and this investment will allow us to continue to help more customers grow their businesses and deliver great hospitality."
Arryved currently has a handful of open jobs across roles in engineering, sales, product and more.