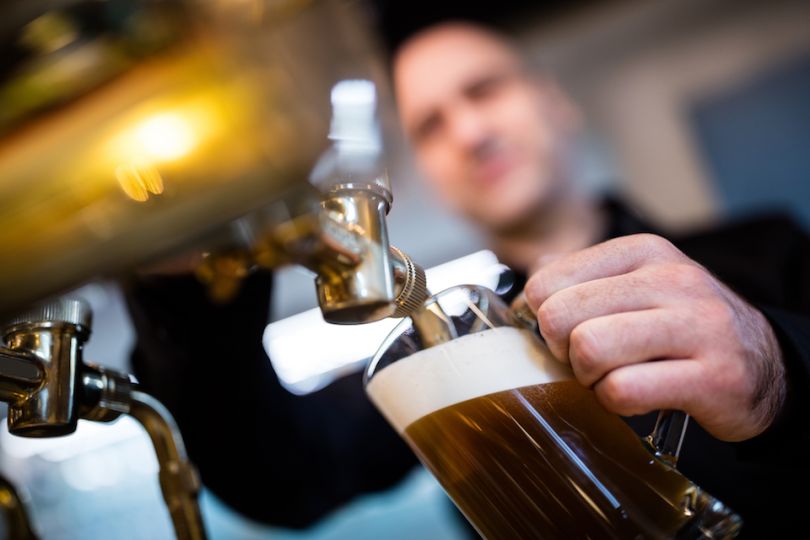 It isn't summer in Colorado without a bustling brewery patio, packed with people, pups and pints of cold beer. But few patrons have an appreciation for the chaos happening behind the scenes.
When it comes to the service industry, there are few places quite like a brewery taproom. People aren't just sitting quietly in the same spot drinking their beers. They're up moving around, playing games, interacting with friends and staff, trying different brews and talking about, among other things, the beer.
These are all part of what makes the brewery experience so unique, and they're also part of what makes operating a taproom so challenging.
When Arryved was first founded in 2015, it was intended to be a consumer app that allowed users to tap into a brewery's ordering system to order and pay for their beers directly from their phones. However, while working with Boulder-based Avery Brewing to develop the app, it became clear that an even greater need existed in the industry: a point-of-sale platform designed for the fluid and interactive nature of a brewery.
"When you walk into a brewery, you want time with those staff members," said Nancy Trigg, president of Arryved. "You want to ask them about the beer, have them make recommendations and tell you what's special about those items. It's not like the traditional service model where the only role of the server is to take your order."
The startup pivoted in early 2016, putting its consumer app on hold, and by July of the same year, had launched its POS system in its first two breweries.
Arryved's platform, which leverages mobile devices and tablets, enables staff members to spend more time on the floor with patrons and less time running back and forth to the bar to place orders and close out checks. Customers can roam freely throughout the bar, and no matter where they go, their tab goes with them.  
In breweries taking full advantage of Arryved's handheld model, a staff member could have a conversation with you, place your beer order and have a runner bring that beer out before the server even walks away.
The startup's POS platform is in more than 60 breweries nationwide, with ambitious growth plans for the year ahead. The company intends to bring on new team members to support sales and marketing efforts — for the first time since launching.
Trigg admits that Arryved has spent almost nothing on marketing and sales up until this point. Instead, they've relied on a steady stream of word-of-mouth referrals from happy customers, many of which reside right here in Colorado.
When you're a startup and actually trying to build a product, having that kind of a community to work with, that's willing to experiment, willing to try new things, willing to create and collaborate is super key to being successful."
The brewery scene in Colorado is unlike that of any other state — and according Trigg, it's not just the beer that makes it special. It's the spirit of collaboration and community.
"Colorado has an incredibly thriving beer community," she said. "It's thriving and growing, yet still young enough to be experimental. The breweries in Colorado are interested in and willing to challenge the existing service model and try new things. It's also a great sharing culture. A lot of the folks and breweries here in Colorado are working together to solve problems. When you're a startup and actually trying to build a product, having that kind of a community to work with, that's willing to experiment, willing to try new things, willing to create and collaborate is super key to being successful."
Arryved plans to refocus its efforts on its consumer app this year, creating an app that would integrate directly with its Venyu POS platform and allow users to order and pay for beers right from their phones. In the meantime, the startup is dedicating itself to its customers and setting itself apart as a service-first organization,
This wasn't an accident that we chose brewing. It's where we want to be."
"Opening a brewery can be a second career for a lot of folks," Trigg said. "They move into this space because they want to do something different, something they're passionate about. For us, this was a way to use our skills in tech and business and contribute those skills to an industry we're all very passionate about. This wasn't an accident that we chose brewing. It's where we want to be."