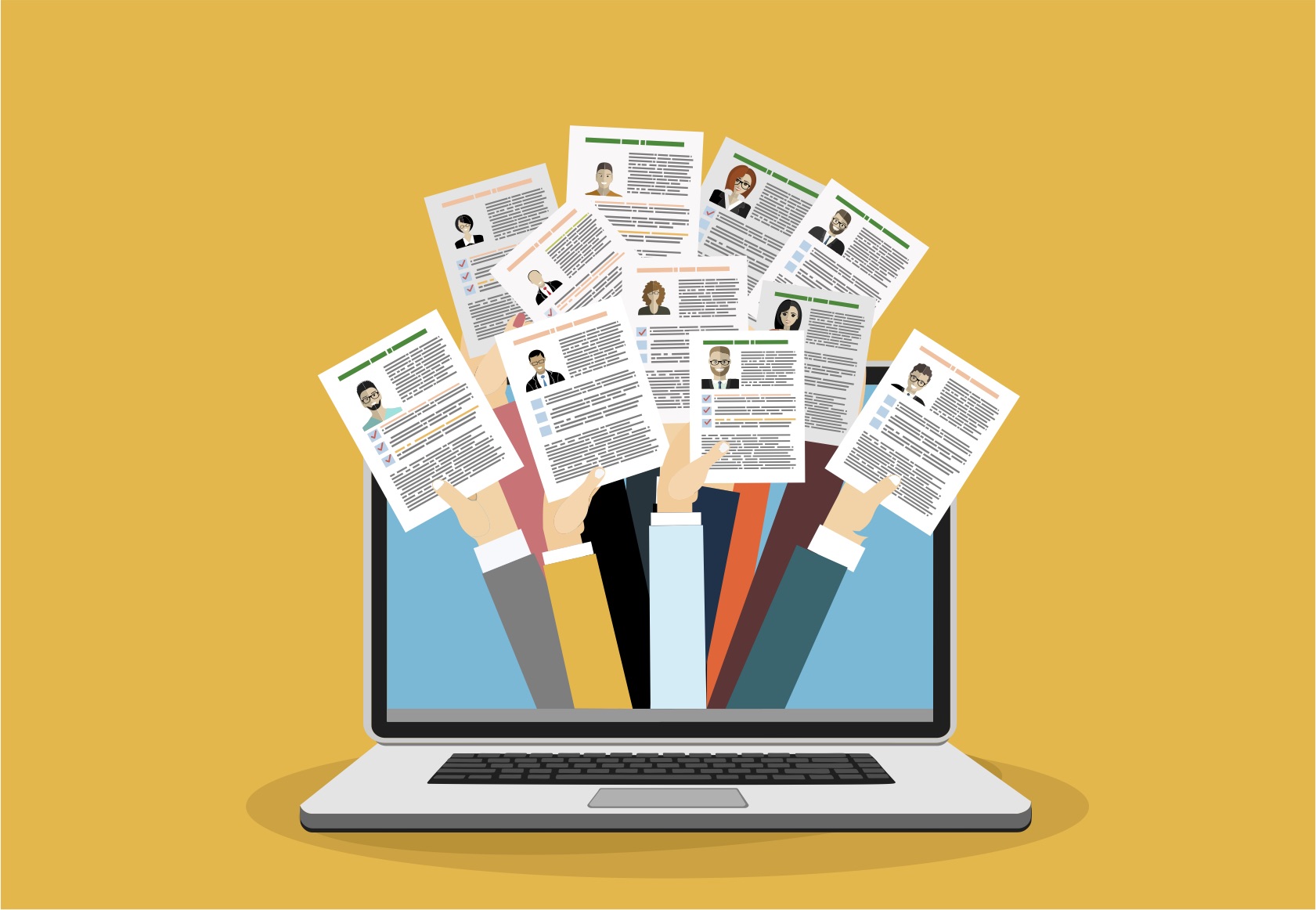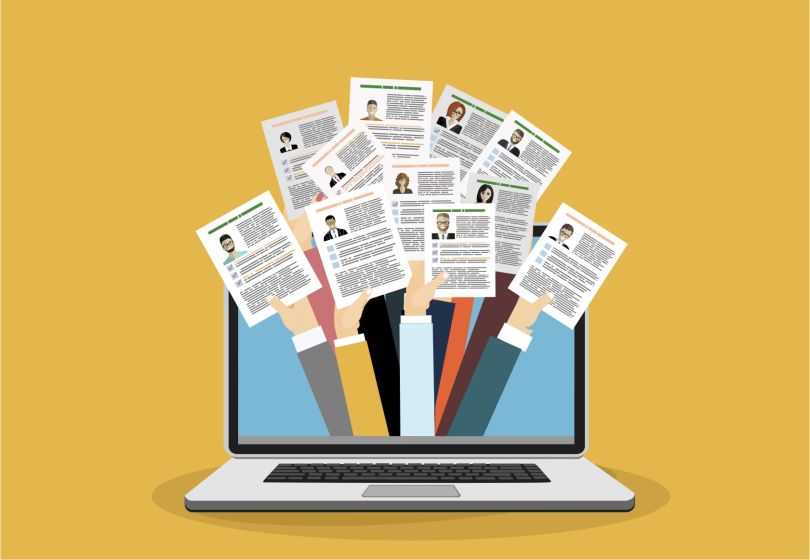 If you were once incarcerated, it's often hard to find a job. Harley Blakeman, now CEO and founder of Honest Jobs, can relate.
At 18, Blakeman was arrested. He spent 14 months in a detention center in Georgia. Once released, Blakeman worked washing dishes at a restaurant; it was one of the few businesses that would hire him due to both his record and his limited work experience. Eventually, Blakeman found his way to college and graduated with honors, but still struggled to find work due to his past troubles.
"My senior year, I interviewed with 70 companies and every single company rejected me after the background check," Blakeman said. "I ended up graduating unemployed. ... Four months after graduation, I finally got a job offer."
After working for a year as a production supervisor, Blakeman set out to help the formerly incarcerated find employment. He launched Honest Jobs in 2019.
Honest Jobs is a "fair-chance" online job marketplace that connects job seekers with felony convictions to employers. The company's algorithm reads a job description and identifies keywords or phrases that determine which jobs are a better match than others by factoring in a candidate's record.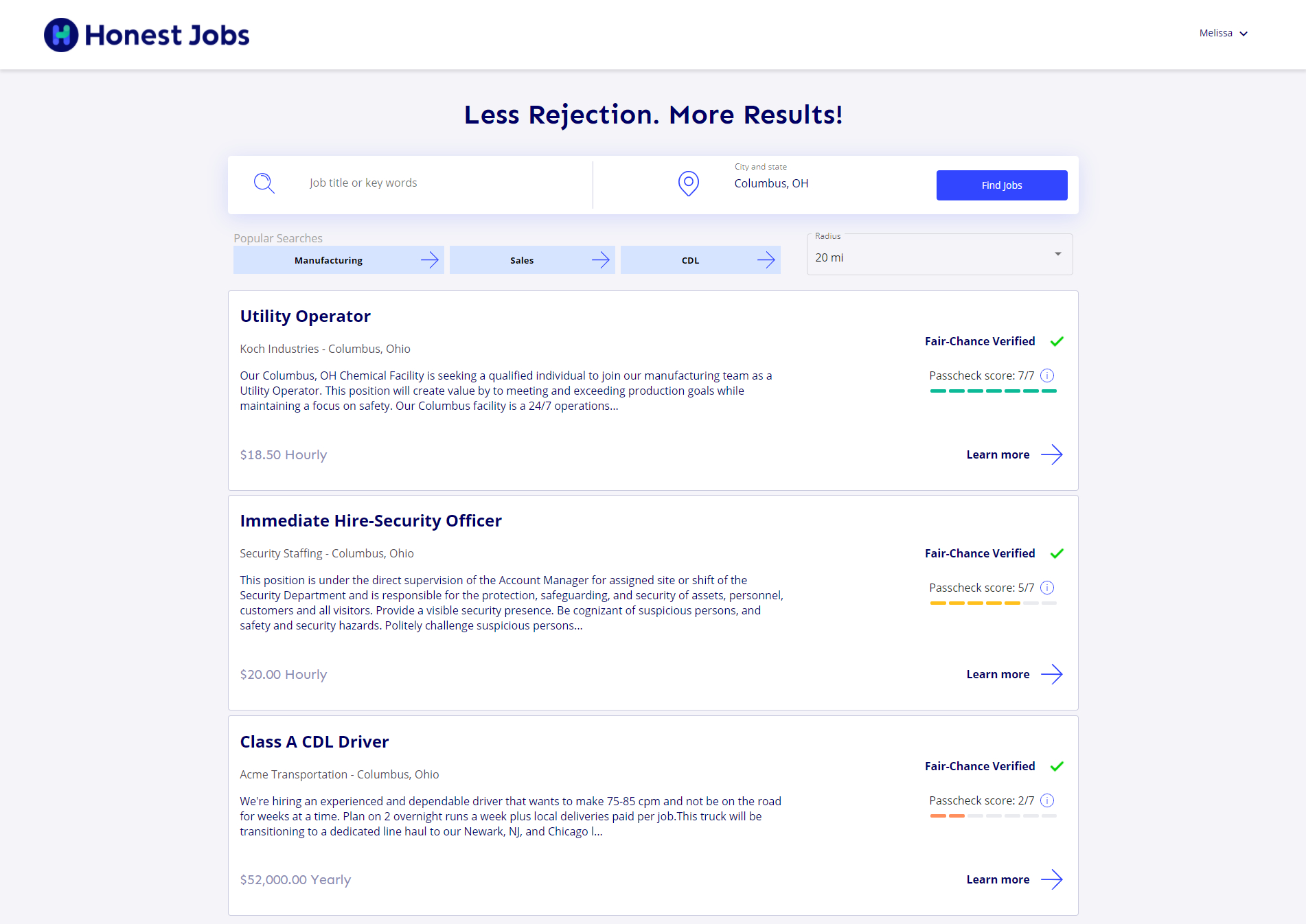 "You can hire people with criminal records. ... You're not actually liable for what they do as an employer unless you make a negligent hire," Blakeman said. "Our algorithm is helping you avoid negligent hires, but still sending you candidates that have records. Their crime is not going to be conflicting with the job's duties."
For example, if someone has a DUI conviction on their record, Honest Jobs' algorithm will filter out jobs that require operating heavy machinery or driving a box truck. The jobs that are the best fit for you are shown at the top of the search results. This also gives candidates the best chance of being hired.
Honest Jobs is currently based in Ohio but will relocate to Denver next month. The company has seven employees, six of which themselves have records, and is actively looking to hire two software developers. Blakeman said he's still looking for office space in Denver. He plans to double the company's headcount later this year by hiring developers, sales associates, marketing professionals and recruiters.
The relocation follows the closing of a recent $1.08 million seed round from Matchstick Ventures. The funds will be used to develop new products and expand Honest Jobs' algorithm into other categories, including identifying career path opportunities.
Honest Jobs is also a 2020 graduate from Techstars' Workforce Development Accelerator Program. Honest Jobs has helped 9,000 formerly incarcerated individuals and works with more than 400 companies, including Koch Industries, Ball Corporation and the Wasserstrom Company.
"The value that Honest Jobs provides an employer is that we are helping you find diverse talent without taking on risk and additional costs," Blakeman said. "Our service is meant to streamline a very complicated process, but an important process, and that is being able to give fair consideration to people with criminal records."