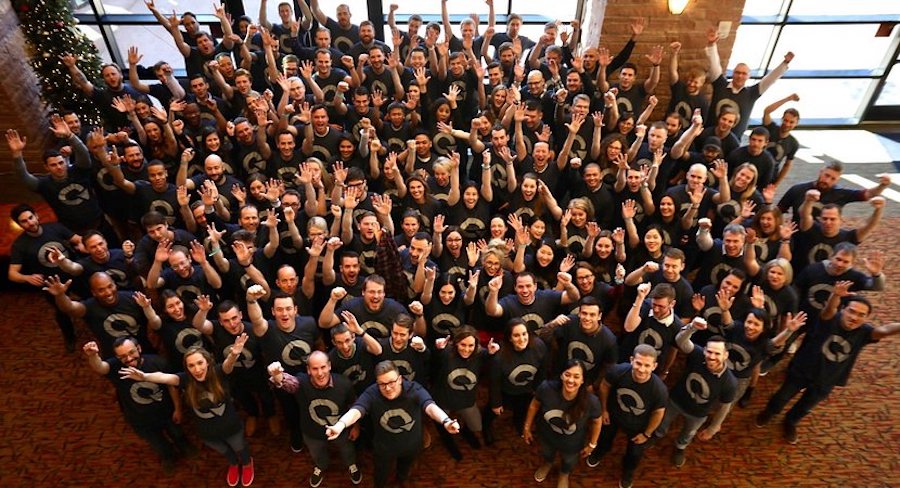 Just two months after receiving $25 million from Silicon Valley Bank, Quantum Metric announced Thursday it has closed on a $200 million Series B, bringing the digital analytics startup's total valuation to more than $1 billion. The round was led by Insight Partners.
At the core of Quantum Metric's platform is "continuous product design" — a quantified approach to building digital products like apps and websites. Essentially, it helps large companies like Lululemon or United Airlines collect quantitative data in real time from their customers, then use that data to determine what each individual team needs to do in order to improve the customer experience.
In the end, the goal is to supply everyone in the company with a single source of truth so they can build products more efficiently.
This has become increasingly important amid the pandemic since sites and apps are often the only way consumers can interact with a company meaningfully. If those digital products are broken or not working well, companies can lose their customers' attention much more easily.
Lately, more businesses than ever have been turning to tools like Quantum Metric to prevent that from happening. The company claims that, by the close of 2020, it had achieved one billion unique visitors monthly, accounting for about 20 percent of the world's internet users.
"With the growing pressure for companies to complete their digital transformations, we are seeing interest and implementation of continuous product design across organizations increase at a staggering rate as brands look to adapt quickly to new digital demands and better meet the needs of their customers," Quantum Metric's founder and CEO Mario Ciabarra said in a statement. "With this mega-round of funding, we're excited to continue our rocketing growth, and help brands navigate the ever-changing digital landscape."
Now, as one of Colorado's newest unicorns, Quantum Metric plans to use this fresh funding to support its recent growth, further develop its product and grow its team. The company currently has more than a dozen open tech positions based out of its Colorado Springs headquarters.