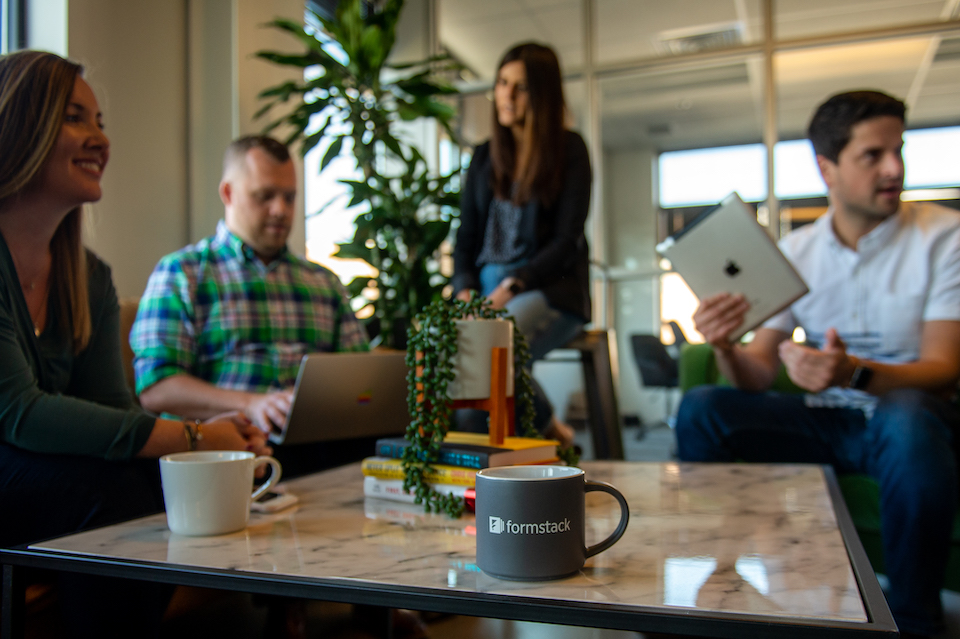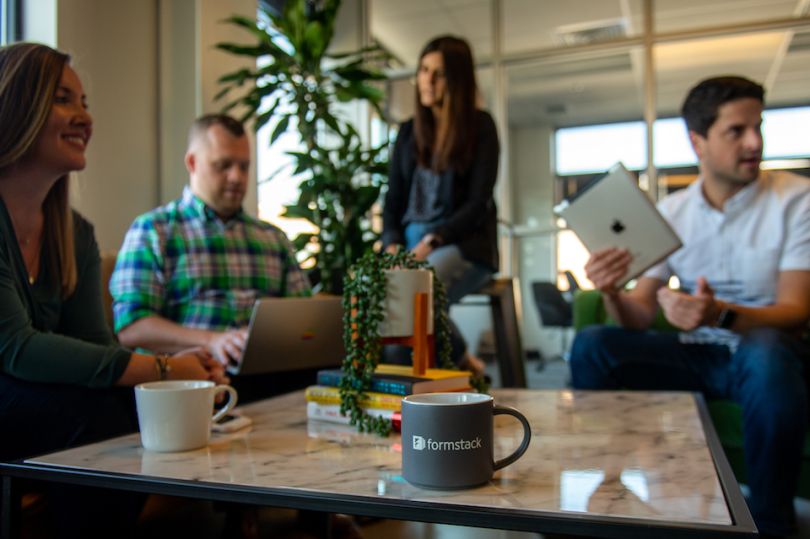 Richard Smith went from interviewing NFL legends like Tony Gonzalez and Priest Holmes on live TV to being responsible for the financial and legal functions of a workflow automation platform. 
He couldn't be more pleased with his transition. 
The CFO for Formstack said he has many fond memories of the nearly seven years he spent as a sports broadcaster for two TV stations in Kansas. He chatted with superstars in the sports mecca, Arrowhead Stadium, and covered Kansas University's 2008 NCAA championship run. Smith felt that his TV career couldn't last forever, though. Luckily, he discovered that his broadcast journalism skills carried over to another field surprisingly well: finance.
"Sportscasting distills weeks or month's worth of games and lots of arcane stats into a story people can quickly grasp. In spirit, financial analysis isn't all that different," Smith said. 
This philosophy helped him make the leap to finance over a decade ago. Since then, Smith has held a number of financial leadership roles and he landed at Formstack, a workplace productivity solution, a few months ago. 
He's proud of joining the company, whose solutions have lent aid to users in recent months through the automation of application processes for small businesses seeking federal grants for pandemic-related personal protective equipment and financial relief.
Hear more from Smith as he dives into what catalyzed his uncommon career path, his time thus far at Formstack, and what the future has in store for the platform. 
What made you decide to switch from broadcasting to a career in finance?
It was largely dumb luck, if I'm being honest. When I graduated college, if you asked me to list careers I might end up in, finance probably wouldn't have cracked the top 50; I'm not even all that great at math. While sports broadcasting is a great gig if you're Joe Buck, Al Michaels or someone like that, trying to get there working through the lower TV markets is a real grind.
Eventually, I went back for my MBA, not really knowing what I wanted to do with it. Some good career advice — plus knowing that numbers were a weak spot for me — led me to finance and I found sports journalism to be great preparation. Sportscasting is distilling weeks' or months' worth of games and lots of often-arcane stats into a story people can quickly grasp. In spirit, financial analysis isn't all that different. You have to make sense of the numbers and synthesize them into a clear narrative about whether your company is growing and whether you're winning versus competitors, then give actionable recommendations on what to do about it. No one was more surprised than me to discover that I came in well-wired to give company leaders the kind of clear financial insights they were looking for.
Career advice — plus knowing that numbers were a weak spot for me — led me to finance and I found sports journalism to be great preparation."
You've only been at the company for a few months. But since onboarding, what's happened that let you know you made the right decision to join?
Initially, the biggest things I was looking for were to work for a company where I felt passionate about the value of the products and the growth possibilities they held. I also wanted to work with an energetic leadership team that wanted to innovate, grow and succeed. 
When you're interviewing for a position, you wonder, "What are the ugly spots I'm not seeing?" But everything I hoped for during the interview process has been accurate so far, and that's the most encouraging thing. Our products have more potential to help our customers than I would've guessed from the outside and fortunately, our growth has accelerated despite the pandemic. Additionally, both my team and my peers in leadership have proven to be smart, driven, and great to work with.
How has Formstack made an impact on a client's operations in the last few months of remote work?
We helped states automate the application process for COVID-19-related federal grants for small business financial relief, personal protective equipment (PPE) purchases and other urgent needs so money could get where it was needed as fast as possible.  
Our products are HIPAA-compliant, so we also helped in a lot of healthcare settings. We worked with one partner to create a workflow that would generate a QR code that arriving patients could scan with their phone. It pulled their information and appointment paperwork into a mobile sheet so they could fill out everything without touching anything in the doctor's office. We also helped colleges create COVID-19 screening forms that students could fill out and digitally sign to confirm they'd complied with the health protocols.
What internal work or collaboration helped facilitate that win?
Our professional services teams had a great third quarter this year. On a state grant automation project, there were complex rules we had to build into the processes, but the grants were time-dependent and urgently needed. With their deep knowledge of how our products work together, they did a tremendous job helping our customers get complex use cases done quickly and well.
Smith's best sportscasting story to tell at parties
I got into a verbal sparring match with college basketball legend Bob Huggins on live TV the day he was hired as coach at Kansas State. I asked him about how he intended to run the program after his previous tenure at Cincinnati, which included several semesters of a 0% graduation rate and an incident where one of his players got arrested for punching a policeman's horse. So I thought it was a reasonable thing to inquire about. He disagreed.
How will Formstack's product/solutions evolve in 2021? 
The thing I'm most excited about is we're working to launch a next-generation workflow automation solution that will allow our applications to better collaborate and pass data back and forth to automate tasks for our customers. We have some ability to do that today, but our next release will be a quantum leap in terms of how powerful and user-friendly it will be. It will open up possibilities of how customers can leverage all of their data and all our capabilities to make their workday more efficient and productive.
Are there any internal, employee-driven changes coming to the company next year?
We were fortunate in that we embraced a remote-first work culture before the pandemic made it necessary. I think the team has adapted to the current environment without much of a hitch. But we do still have offices in Colorado Springs and Indianapolis for people in those areas to work from.
 
Our biggest focus as we look toward next year is making sure our employees stay safe and healthy first and foremost, and we will find ways to keep our culture and motivation strong even if we can't get together in person.