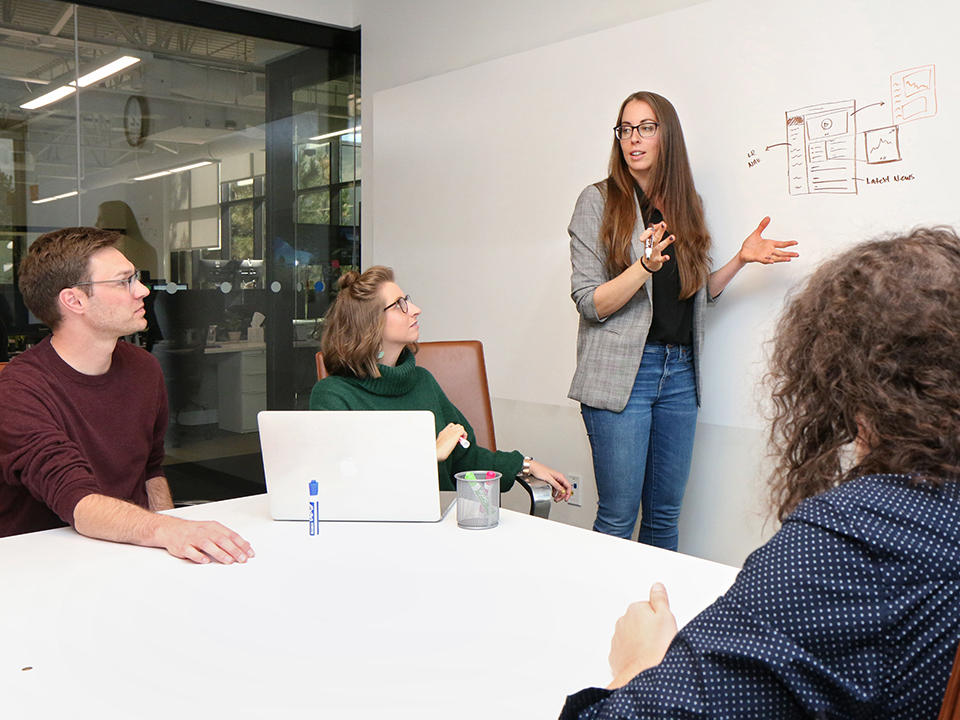 Serving clients in more than a dozen industries across 140 countries, IHS Markit Digital asks its employees to become well-versed in the world of fintech, and to stay abreast of global industry trends — regardless of their background or experience.
Luckily, there's a vast pool of internal experts and resources to learn from.
Katherine Cote, a financial content product manager, said on-the-job learning is embedded into the company culture, which encourages ongoing development via an internal academy, a cross-departmental speaker series, weekly market commentary and fun "questions of the week." These initiatives not only get all teammates up to speed on their financial education, but they also open doors for interdepartmental brainstorming and knowledge-sharing.
This comes in handy when IHS employees are helping clients navigate their respective markets (from aerospace to retail to life sciences and many more) and make informed financial decisions. The company builds strategic market reports and forecasts, offers advanced analytics and insight and develops other custom solutions for clients. 
Sometimes, insight from a member of another team can provide the holistic picture needed to solve the toughest client problems, Cote said.
"We practice open-mindedness because someone may be an expert in their discipline but unable to see the whole picture," Cote said. As someone who's studied finance theory and worked on a trading room floor, Cote said she was surprised to find that IHS Markit Digital still manages to surprise and challenge her in new ways.
"Here, my financial knowledge is tested when I am helping my colleagues better understand tough financial concepts," Cote said.
What does on-the-job learning look like for employees?
We have an internal academy with a lot of different resources that helps educate new hires on general information and also financial markets. For more general education, we have a speaker series where members of different divisions offer learnings in their respective department. Our financial content team helps with financial education. We produce weekly commentary on markets and fun "questions of the week" to help explain various financial concepts. For example, we wrote an article diving into the performance of the Denver housing market versus the S&P 500. A fun question referenced "Tiger King" by comparing a diversified portfolio to a tiger zoo. 
Given the breadth of our knowledge and our clients, we always have topics to discuss and ideas to brainstorm."
Are there resources available to help experienced financial professionals advance their knowledge or skills further?
We have a "financial experts" chapter. We meet every two months and have ad-hoc discussions about big events like Palantir's direct listing. The group is made up of individuals with a variety of internal roles like product managers, product owners, software engineers, designers and others, all with different experiences. For example, there are members that worked on an options desk, in the corporate finance division and as investment banking analysts. We learn from each other and have fun brainstorming new solutions for our clients. Given the breadth of our knowledge and our clients, we always have topics to discuss and ideas to brainstorm.
As an experienced finance professional, what developmental resources have helped you advance your knowledge since joining IHS?
While I studied financial theory at the University of Chicago and worked on the trading floor at UBS, I learned a lot about equities and fixed income. But Markit Digital has challenged me in new ways. Here, my financial knowledge is tested when I am helping my colleagues better understand tough financial concepts. That insight is important because we offer a wide variety of solutions for our clients that require deep financial knowledge. 
When designing and building client solutions, we often touch on three areas of expertise: user experience, software development and finance. These areas are what make client projects so interesting and they're additional ways to challenge my financial knowledge. Projects like helping our tech experts or designers understand the complexities of a financial problem, building an efficient system or creating a better user experience are challenging and fun because of the collaboration and innovation involved.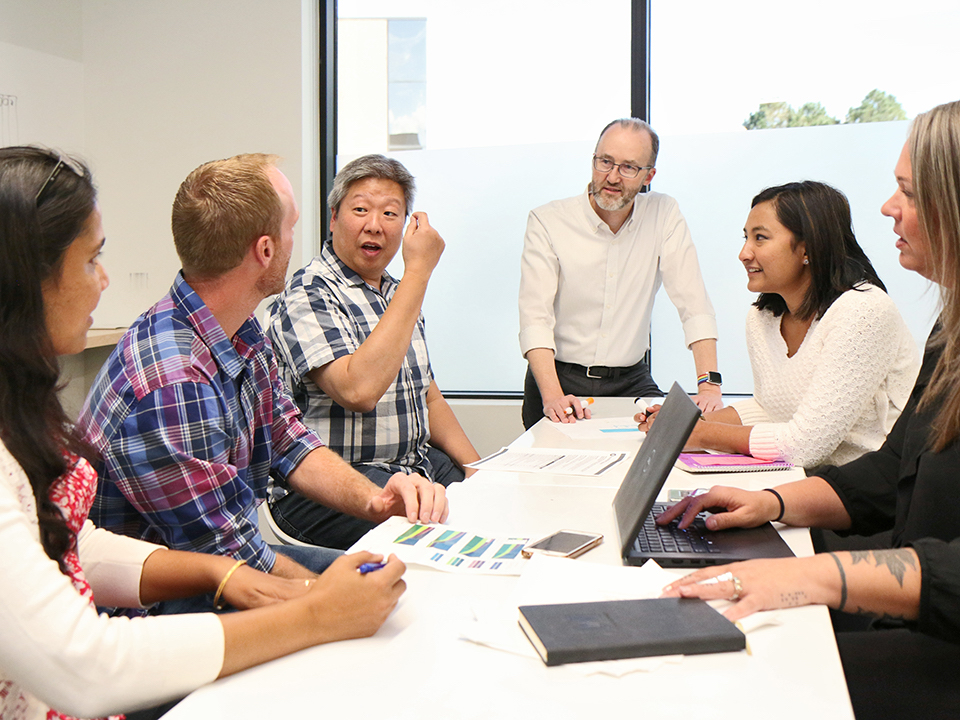 What does mentorship look like at the company? 
We just launched a mentorship program, but prior to that, I experienced plenty of organic mentorship. In general, people are very willing to help. There are also many group programs that help foster community and development. For example, I joined the leadership committee of the women's network and have found helpful mentorship from the group's board members.
Our leadership team is also helpful and supportive. Our CEO Catherine Allegra has an open-door policy. She and the members of her leadership board love to hear ideas and opinions on how we could help make our business better.
How is a culture of learning exemplified on a day-to-day basis?
 
Learning is embedded in the culture through curiosity and open-mindedness. Curiosity is present in every meeting because so many of our projects intersect multiple areas of expertise. So in big group meetings, we ask deep questions and have impactful discussions because we need to understand each other before coming up with the optimal solution to a problem. Just because I understand the finance side of a problem doesn't mean I understand the full scope of the challenge we face. What are the data or technological requirements? Are there usability concerns?