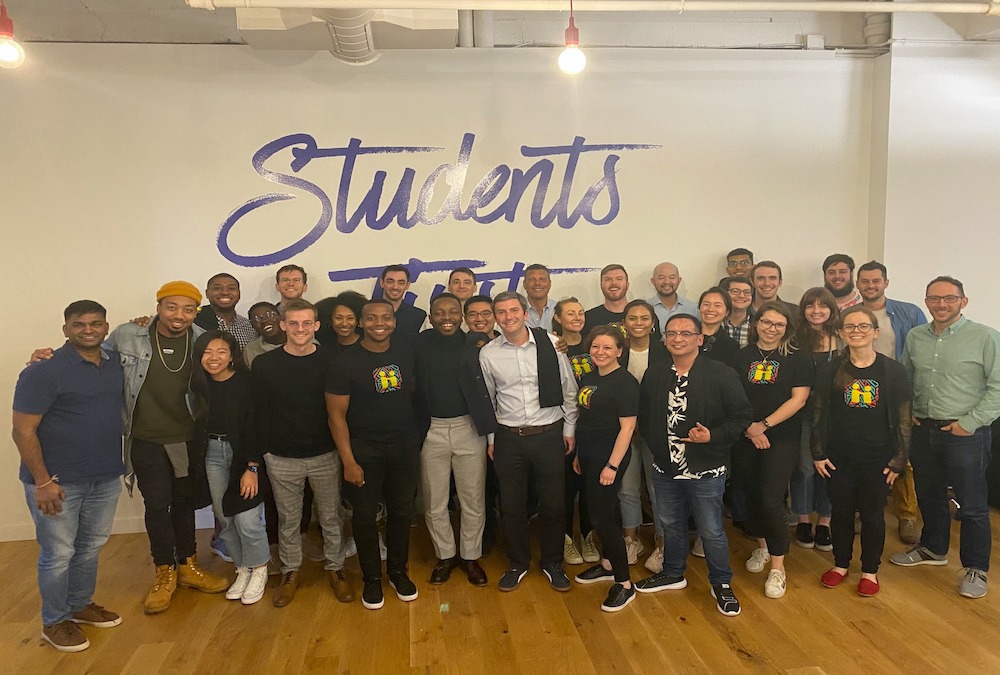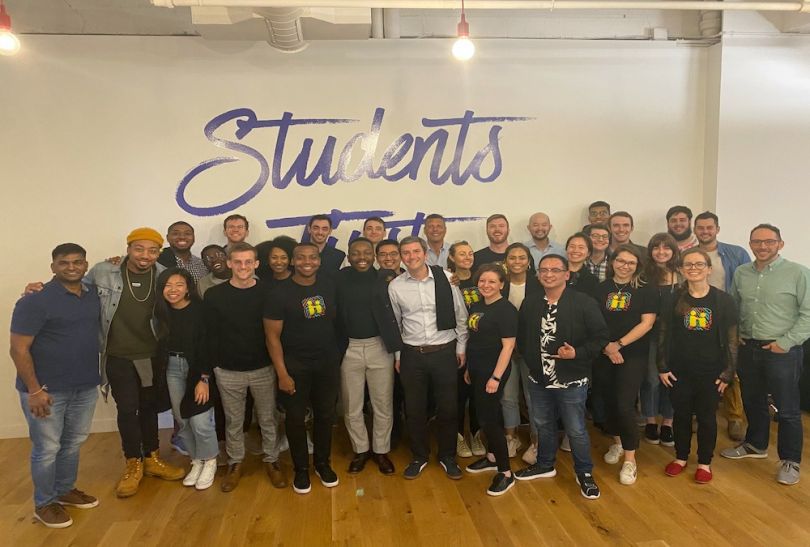 The job application process is stressful enough without the looming presence of a global pandemic. For students and recent graduates, it can be difficult to know where to begin especially if you don't have access to professional networks through familial connections. San Francisco-based recruiting platform Handshake has set out to democratize the job application process for students and graduates in the United States and abroad.
The platform announced Tuesday that it raised $80 million in a Series D round to help further its mission.
"My co-founders and I started Handshake to ensure that all students are able to find meaningful work, regardless of where they're from or where they go to school," Garrett Lord, CEO and co-founder of Handshake, said in a blog post.
To get started, interested job applicants just need to sign up on the Handshake app with a .edu email address. From there, applicants can peruse the app and learn about prospective jobs and employers through student reviews and virtual events.
Recruiters that sign on to the platform have the ability to direct message applicants that they're interested in. Handshake features job listings that span a variety of industries, from finance and marketing to education and government.
Tech giants Amazon, Tesla, Facebook and Microsoft all use Handshake to recruit new and emerging talent.
The additional capital will be used to extend the platform's recruiting service to community college students and expand the size of its team. Handshake is now hiring for multiple roles in sales, marketing, finance and more at its San Francisco office.
Job opportunities at the company aren't just limited to the Bay Area, the company also plans to expand its 30-person team in Denver. The company opened its Denver office last February.
"Most of our Denver growth at the moment is focused on engineering roles, but we're very open to hiring across a larger span of roles as we continue to scale," Ben Christensen, head of people at Handshake, told the Denver Business Journal.
The company will also look to expand its service across the pond. Handshake recently launched its platform in the United Kingdom and made its service available to students at the University of Cambridge, University of York and University of Liverpool, among others.
The emergence of COVID-19 presented Handshake with a few unique roadblocks.
"Career fairs with thousands of people in a tightly packed gym are no longer possible," Lord continued.
In response, Handshake built an end-to-end virtual recruiting solution that brought the career fair experience online. So far, nearly 300,000 students have already participated in Handshake's virtual career fairs, according to the company. Handshake expects that number to double by the end of the year.
"As students have grappled with new complexities like campus closures, widespread unemployment and uncertain futures, they've had to boldly embrace the unknown and Handshake is committed to helping them through it," Lord said.
Handshake currently works with over 1,000 higher learning institutions and nearly 17 million students, according to the company.
GGV Capital led the round, along with participation from EQT Ventures, Kleiner Perkins, Lightspeed Venture Partners and Spark Capital, among others.