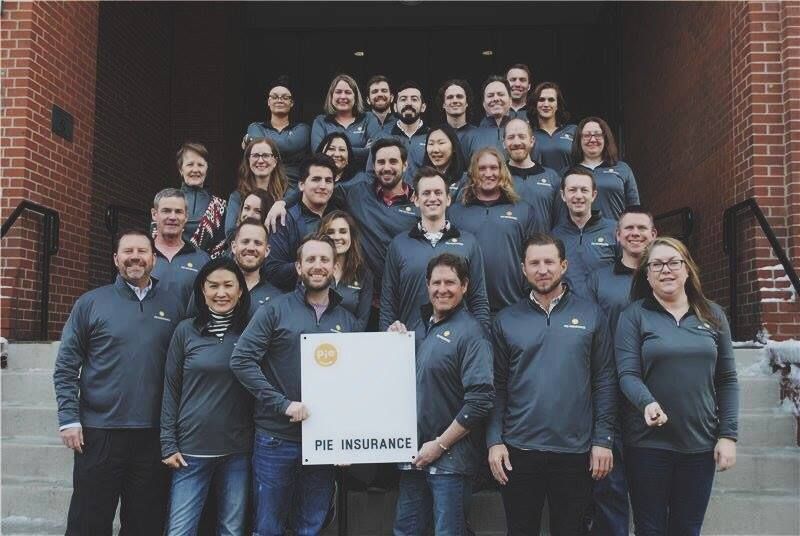 By 2025, global insurtech revenue is projected to reach $10.2 billion. Pie Insurance hopes a slew of new hires will help it grab a growing slice of that business.
The Denver company announced on Wednesday it has exceeded $100 million in written and run rate premiums, making it the first insurtech startup to reach these mega-milestones in under 3.5 years, the company said. President Dax Craig said the company — which provides workers' compensation insurance to small business customers — aims to eventually automate the entire insurance experience.
"Growth is being driven by the rapidly changing mindset of small business owners when it comes to finding insurance," Craig wrote in an email to Built In. "They're able to do everything else for their business online, but finding commercial insurance has been incredibly slow to modernize."
Craig called the commercial insurance industry in the United States fragmented, saying that, although Pie competes with more than 350 insurance companies nationally, most large players still rely on underwriters to manually price each policy that comes through the door. By using advanced analytics to identify risk, Craig said Pie allows underwriters to evaluate and approve policies in minutes. The company, which sells its workers' compensation coverage directly and through its agency partners, generally saves business customers up to 30 percent on insurance, he said.
"The traditional experience of getting workers' comp insurance can be time consuming and often leaves small businesses overpaying," Craig wrote in an email to Built In. "Insurtech companies like Pie are coming to the table with an online experience that's fast, simple and affordable."
Over the past year, the 180-person company has grown its headcount by 25 percent, and currently has more than 30 openings for engineers, product managers, marketers and more. Since the start of 2020, Craig said Pie has grown its number of agency partners by 200 percent, and now counts more than 1,000 insurance agents nationwide as customers. In May, Pie raised $127 million, bringing total investment in the platform to $188 million.
The company's growth comes amid a boom in the insurtech industry, both locally and nationally.
In September, the Chicago-based Kin Insurance raised $35 million to staff its home insurance platform; in August, the Denver-based Vertafore was acquired for $5.3 billion; and in July, Lemonade was valued at $1.6 billion after going public.
"Companies like Pie are growing quickly because the industry is demanding change," Craig said. "We think 2021 will be a massive year for insurtech and can't wait to see the growth all around."