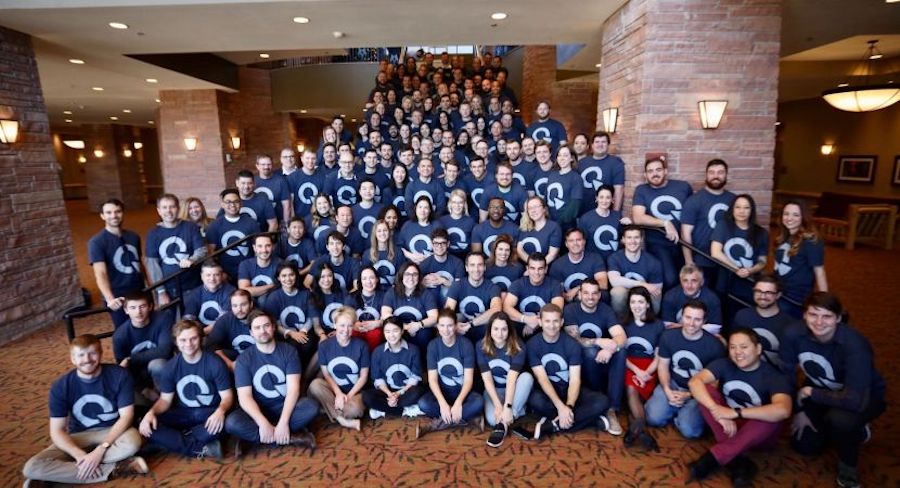 Quantum Metric, a Colorado Springs startup that helps companies build their digital products more efficiently, announced Wednesday it has secured $25 million of debt capital from Silicon Valley Bank. This brings the company's total funding raised to $50 million in just two years.
Founded in 2015, Quantum Metric aims to supply technical teams with a single version of truth so they work together more efficiently when building products.
The platform collects real-time, quantitative data from a given company's customers, which then helps its individual teams understand what tasks they need to prioritize. The product team, for instance, can figure out what to build next, the UX team can design in a more informed way, engineers can address errors more quickly and the operations team can course correct as needed.
This tool has proven essential to Quantum Metric's customers, according to the startup, particularly in the midst of the pandemic, when many companies are operating online more than ever. In fact, the company says the amount of data it has synthesized doubled this year, as did its site traffic.
"The current demand for digital has never been greater and while this has been a challenging time for people everywhere, we're fortunate as a business to have grown very quickly," CEO Mario Ciabarra said in a statement. "Having access to additional capital gives us the financial flexibility to continue to help our customers navigate today's greatest digital challenges, while also being a great partner to them during this time of economic uncertainty."
Quantum Metric says it plans to use this fresh funding to further innovate its product, continue expanding into Europe, the Middle East and Africa, and invest in new R&D initiatives. The company is also hiring, with more than 20 tech roles available right now.