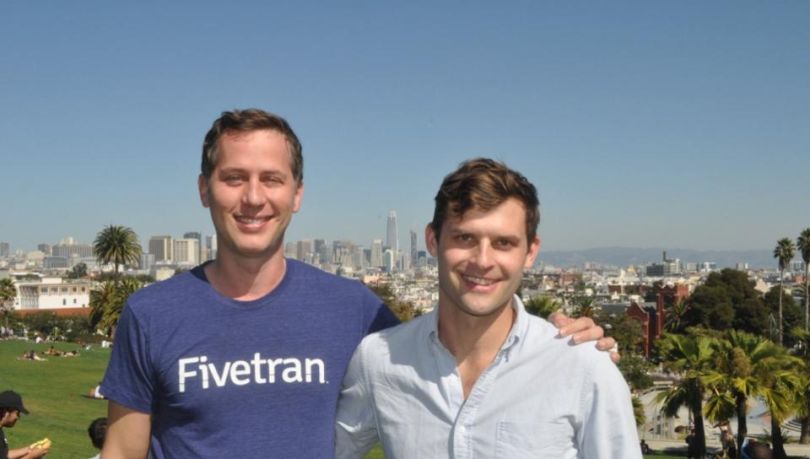 Fivetran announced on Tuesday it raised $100 million in Series C funding, making the data automation startup the latest company with Colorado ties to achieve unicorn status.
The Oakland-based company plans to spend the cash on growing its global presence, as well as a hiring spree. The 350-person company plans to grow to 500, with a focus on hiring sales reps and engineers onto the team, according to the San Francisco Business Times. Last year, Fivetran announced it planned to grow its 40-person Denver office to 150 by 2021. The recent funding brings the company's valuation to $1.2 billion.
Founded in 2013, Fivetran helps businesses funnel data from many sources into a single cloud information warehouse. The platform integrates with more than 5,000 in-house data repositories, including Salesforce and Google Ads, and then integrates and consolidates the information into storage units, like Snowflake, BigQuery or RedShift.
By standardizing data integration and maintenance, Fivetran claims it saves engineers and analysts time building individual connections. In addition to funding its hiring push, the startup also plans to spend the funds on building more connections to outside data systems.
"From the start, our vision has been to make access to data as simple and reliable as electricity," CEO George Fraser said in a statement.
Over the past year, Fivetran has grown revenue 129 percent, the company said. Fraser said the company "has continued to grow rapidly" despite recent economic uncertainty, and that its customer base is up 75 percent year-over-year to now include more than 1,100 businesses, including ClassPass, Databricks and DocuSign.
Fivetran recently opened an office in Australia and, in 2019, launched offices in Germany, London and Bengaluru. The startup also operates satellite offices in Denver and Dublin.
The Series C round brings total investment in Fivetran to $163 million. Andreessen Horowitz and General Catalyst led the round, with participation from Matrix Partners and CEAS Investments.