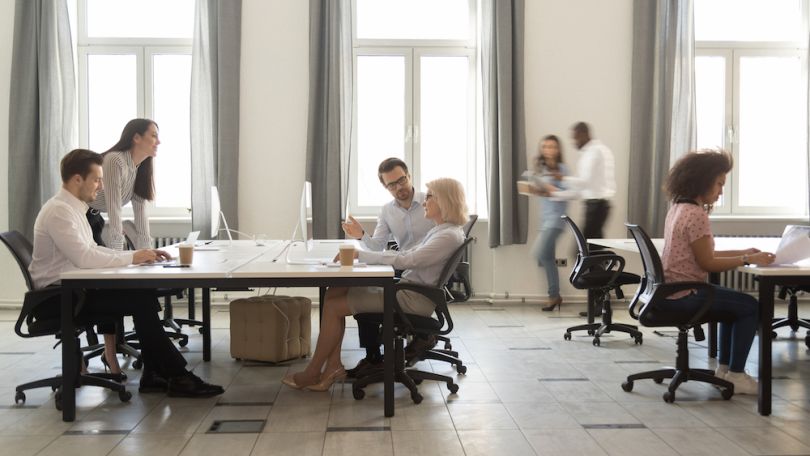 Partnerships are an engine of innovation for tech companies and their customers. For large organizations on the road to digital transformation, an Agile consultancy can smooth potholes and steer away from distractions. For hardware manufacturers, global distribution centers pair well with technological know-how. And for SaaS companies building out the underlying infrastructure for everyday tasks, partnering with organizations that can ease a user's transition from one platform to another benefits everyone.
Several Colorado-based tech companies have announced such partnerships in recent months, including collaborations with Panasonic and the United States Air Force. Strategic relationships like these have the potential to elevate the technological and organizational capacity of tech companies large and small. Here's a deeper look at a few of those recent partnerships.
Boulder-based Scaled Agile helps enterprise organizations adopt Lean-Agile software development processes. The company created SAFe — the Scaled Agile Framework — which has trained people in more than 70 percent of Fortune 100 companies.
In April, Scaled Agile announced a partnership with the United States Air Force to develop recommendations and resources for implementing SAFe in a DevSecOps environment. The partnership will support the Department of Defense Enterprise DevSecOps Initiative, a program helping the DoD securely deploy new software with agility. By tailoring SAFe to sensitive military operations and developing training collateral, the partnership will help the DoD's ongoing adoption of Kubernetes, containers and microservices architectures within Platform One, its centralized DevSecOps enterprise services team.
"We are excited to work together with the USAF and the DoD to co-create a portfolio of practices, guidelines and training."
"SAFe has evolved over time to incorporate and adapt to new thinking and most advanced proven practices," Scaled Agile founder and Chief Methodologist Dean Leffingwell said in a statement. "We are excited to work together with the USAF and the DoD to co-create a portfolio of practices, guidelines and training to accelerate this trend as well."
As a global supplier of electronic components and computing solutions, Arrow Electronics has long been an innovator in the IoT sphere. The Centennial-based company's latest foray in the field was announced this month: a partnership with Panasonic Industry and STMicroelectronics designed to produce a new module device for IoT systems. The move unifies Arrow's engineering and distribution capabilities with the hardware expertise of Panasonic Industry and STMicroelectronics.
The modules are built using STMicroelectronics' BlueTile multi-sensor development kit, along with its latest system-on-chip technology and a set of inertial, environmental and audio sensors. Bluetooth connectivity links the modules with computing networks.
Using pre-qualified wireless sensor modules in the system design is saving development time and budget."
"The modern embedded design requires sensors and wireless connectivity. This is accelerating based on the breadth of wireless standards being integrated into products," said Matthias Hunter, who serves as Arrow's VP of product management and supplier marketing. "However, using sensors and designing the supporting circuitry for the task would take a lot of time and resources to develop. Additional certification time is needed on top. Using pre-qualified wireless sensor modules in the system design is saving development time and budget which speeds up time to market for our customers. By working with ST and Panasonic we are bringing the fundamental sensor and wireless building blocks in a great package for accelerated design."
Software giant Adobe — which has a large office in Denver — announced a partnership with cloud-based workflow platform provider ServiceNow. The deal links data across Adobe's customer experience management platform and ServiceNow's customer service management product. The partnership will link workflows behind customer support and experience management, offering greater visibility and control for companies as they manage user experience.
In a press release, Adobe said their work with ServiceNow will offer customer service teams a broader view of a user's brand interaction, including products and services purchased, engagement with marketing materials and recent company contacts. Adobe said this will help companies build more personalized experiences.
Adobe's mission to change the world through digital experiences has never been more relevant or powerful."
"Adobe's mission to change the world through digital experiences has never been more relevant or powerful," Adobe VP of Ecosystem Development Amit Ahuja said in the statement. "Adobe and ServiceNow are partnering to empower enterprises with a more complete view of each customer, so they can provide an experience that will drive better engagement and ultimately business success."