These are strange times. While many of us stay at home in accordance with city orders, it's easy to feel that life is becoming smaller and changing rapidly. So we're venturing out on a virtual tour of Colorado tech. 
There's a reason so many tech companies are relocating to the state. There's too much traffic in Los Angeles. Shoebox apartments in New York. Bitter Boston winters. San Francisco is just plain cutthroat. 
But Denver is, well, just right. It's up-and-coming and affordable, with good universities and world-class eats. It's no wonder Amazon, Google and Facebook all opened giant offices in the mile-high city. And it's not just the heavyweights that are propping up Denver's growing tech sector. There are hundreds of small and medium-sized startups propelling the city onto industry watch lists and indexes.  
And it's not just Denver. Boulder, Colorado Springs, and other cities across the state are seeing tech scenes prosper, too. Whether you live in Colorado or are thinking about making the move some day in the future, here's a guide to some of the tech companies that call Colorado home.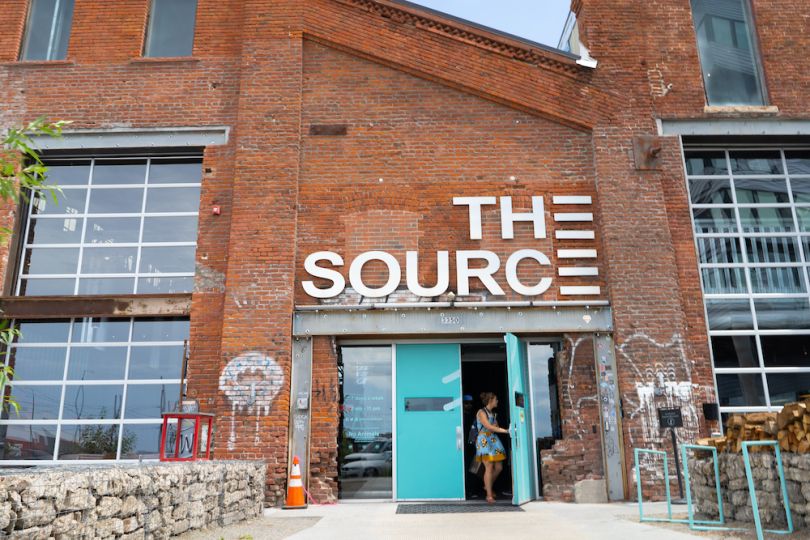 RiNo 
In 2018 GQ called RiNo (short for "River North") one of America's most "improbably cool neighborhoods." Is that a backhanded compliment? Probably. But we won't get bogged down in that because the thing is, RiNo is cool. The neighborhood has been transformed in recent years by Denver's growing youth culture. Today it's a patchwork of bars, eateries and art galleries with big city charm and small city price tags. And with many riverfront warehouses being transformed into office space, it's become the perfect place for growing tech companies, including... 
Industry: Marketing tech and software  
Headcount: 60 employees
Getting Organized: Brandfolder helps marketers and creatives share their assets, while providing tools to track their performance. The company's cloud-based management platform is used by a broad range of companies including tech glitterati Slack and Lyft, as well as old school brands like Russel Stover and the restaurant chain P.F. Chang's.  
Connecting Creatives: It's not just creative assets that Brandfolder is helping to organize — it's the creatives themselves. The company's Brand Collective program brings marketers and creatives together with online and in-person meet-ups in tech hubs across the United States. CEO Luke Beatty is no stranger to network building — before joining the team at Brainfolder, Luke was managing director of TechStars Boulder.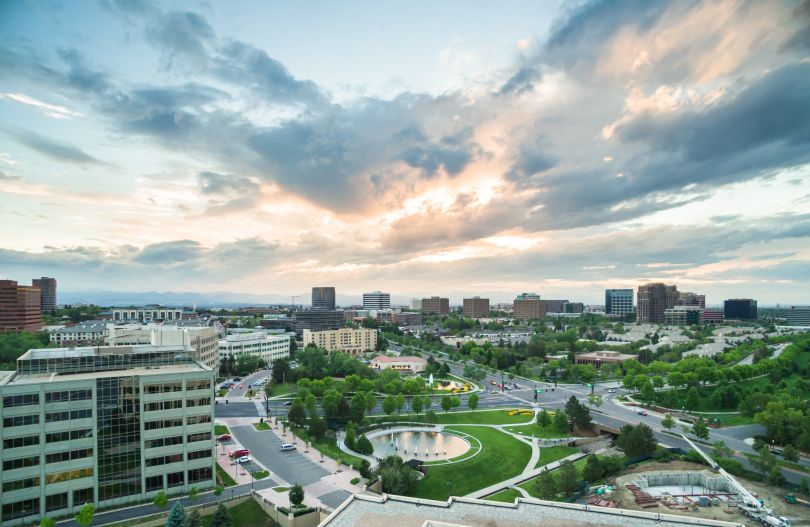 Denver Tech Center
A little on the nose, we know. But Denver Tech Center (also known as "DTC") actually harkens back to an era before Google or Microsoft, when "tech" didn't encompass a $5.2 trillion industry. It was built in the 1970s along a fiber optic line, which attracted dueling cable companies through the early 2000s. Today DTC, which is dotted with office parks, is connected to Downtown Denver via light rail and is home to big-hitters like Kraft and Western Union, as well as smaller upstarts like Playerlync. More on Playerlync below. 
Industry: Edtech and Cloud Software  
Headcount: 50+ employees
A Football Fairytale: PlayerLync exists because of a Denver barbeque. The company's CEO Bob Paulsen joined a conversation with a VP of the Broncos and learned that reviewing game footage was becoming a pain. Paulsen, a veteran in the cloud communications industry, pitched him a solution. Today the company works with about half of all NFL teams, and provides e-learning software solutions to companies beyond the world of professional sports, including Starbucks and Crocs. 
Training Gig Workers: The rise of the gig economy — companies like Uber, DoorDash and TaskRabbit — is changing the way that many around the country work. Many gig workers will never step foot inside their company's corporate headquarters, which means their training must be done remotely. Enter PlayerLync. According to CEO Bob Paulsen, the company is in a good position to capture this new business as the mobile workforce grows and more teams go remote.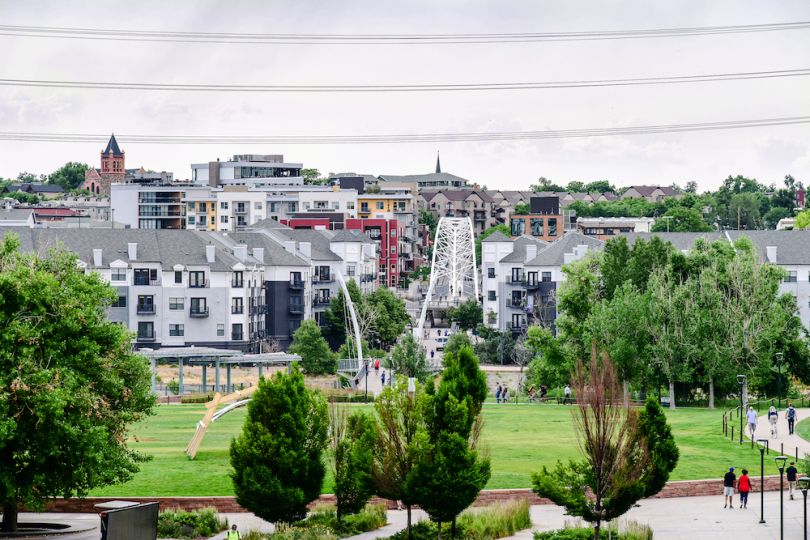 LoHi 
One of three districts that make up the Denver Highlands neighborhood, Lower Highlands (or "LoHi") kicked into redevelopment in the early 2000s when the grounds of an old mortuary went up for sale. With views of the Highland Bridge and into downtown, the area has become a hotspot for some of the city's hippest restaurants and bars. New modern offices also went up as part of the redevelopment, housing scores of young new companies including Yaguara. 
 
Industry: Enterprise Web and eCommerce
Headcount: 19 employees, all local 
Signal or Noise: Big data. Predictive data. Automated data wrangling. Data automation. Data fabric. Bottom line: Data is powerful. But you have to know how to use it, and that's where companies like Yaguara come in. The small startup, which launched out of beta in the fall of 2018, does the hard work of translating data into recommendations, helping companies to set, measure and meet their goals. 
In Good Company: Make a list of digital age retail companies. Does that list consist of Warby Parker, Harry's, Allbirds, Glossier? Probably yes. They're the biggies. The first out. The ones that endured. And they're all Yaguar customers. Yes, all four companies were early supporters of Yaguar, then in beta mode, and, in the CEO's own words, helped propel the company forward.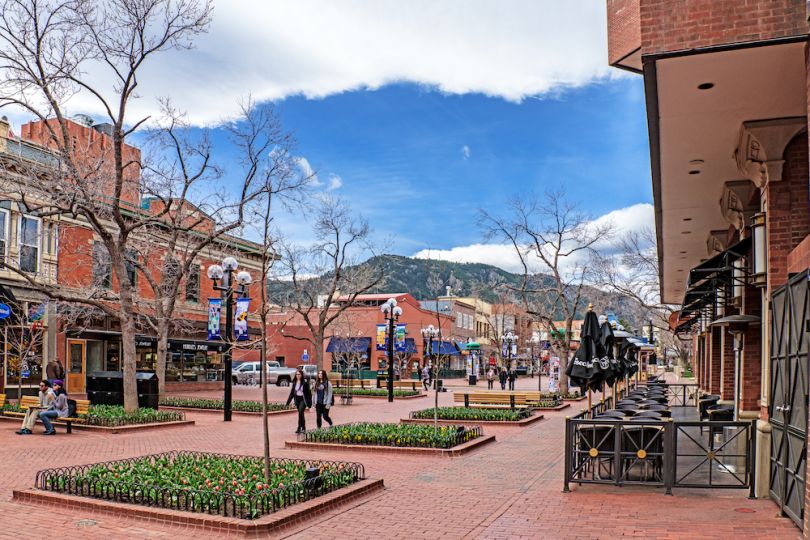 Boulder
At the foothills of the Rocky Mountains sits Boulder, a city of bikes and baristas, where once a year police turn a blind eye to the city's naked pumpkin run, which is exactly what you think it is. To the south sits the University of Colorado Boulder, which feeds businesses across the city, including to the office parks of the northeast, where Scaled Agile's HQ sits.  
 
Industry: Edtech and Professional Services
Headcount: 120 employees; 115 locally   
Learning to Be Agile: Scaled Agile trains and certifies businesses in its Scaled Agile Framework (SAFe) to help improve the way software is developed. Co-founder Dean Leffingwell has been a leading expert in the field for more than two decades. He wrote one of the industry's defining books on Agile principles all the way back in 1999. 
A Global Movement: In the two decades since Leffingwell's first book on Agile principles came out, SAFe has become a bona fide movement. Today more than 70 percent of Fortune 100 enterprise companies have a SAFe-trained professional on staff, and SAFe's network (called the Scaled Agile Partner Network) has more than 280 partners around the globe, including heavyweights like IBM and Accenture. 
Louisville
In Boulder's southeast corner sits Louisville, a town with a checkered past. Mining was once the economic engine of Louisville, and the town fell on hard times when the local mine closed in the 1950s. In the 21st century, the town has been transformed into one of the most desirable suburban enclaves in the country, getting high scores in rankings from CNN and Money Magazine. It's also home to tech companies like Rogue Wave Software, the space systems arm of the Sierra Nevada Corporation, and AMP Robotics, profiled below.  
Industry: Computer Vision and Greentech 
Headcount: 65 employees; 50 locally 
Jolly Green Robots: AMP Robotics was founded in 2015 to make recycling more effective, with a fleet of robots that can help identify, sort and process recycled materials. That includes everything from cans and bottles to circuit boards and construction debris. Because they can clean homes, deliver groceries and repair arteries — why shouldn't robots be able to separate your recycling? 
One Coffee Cup At A Time: AMP is taking a big, expensive wager on the belief that understanding what we throw out might just impact the decisions we make— and so far so good. In 2018, AMP's hyper-granular sorting capabilities made it possible for Denver to begin recycling coffee cups, which are notoriously difficult to sort, for the first time in the city's history. It's now one of only a handful of municipal recycling systems around the country to do so.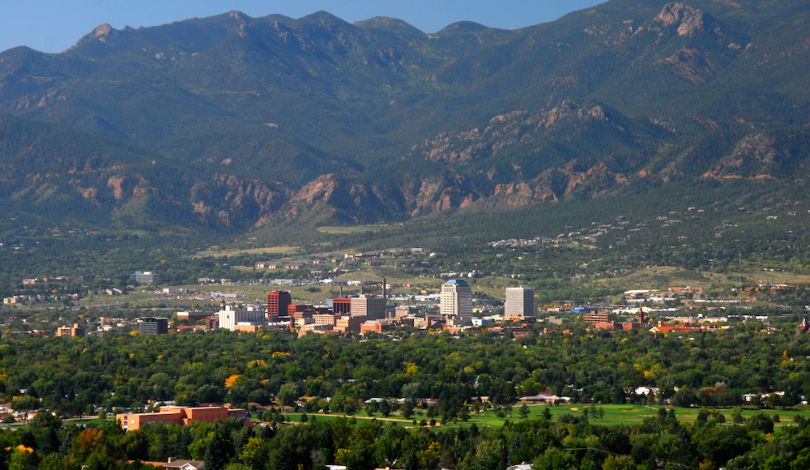 Colorado Springs
With an estimated population of 472,668 (as of 2018), Colorado Springs is the state's second most populous city after Denver. Laying at the base of Pike's Peak, it's home to the sprawling U.S. Airforce Academy, and has been named one of the fastest-growing cities for millennials. Tech is one of the city's core economic levers, with presence from large companies like Hewlett-Packard and Intel, as well as newer startups like Formstack, which we'll tell you more about below. 
 
Industry: Information Technology and Productivity
Headcount: 200 employees; 30 locally
Goodbye Paperwork: Once upon a time starting a job meant inheriting your predecessor's paper files — generally out of order and pretty much always spilling out of the top of the cabinet. But times have changed. Today much of that paperwork exists online, and that's thanks to companies like Formstack, which creates simple solutions for building, deploying and analyzing forms.
Integration Nation: Very few companies rely on only their internal tools for everything. For this reason, Formstack integrates seamlessly with a host of popular apps and webhooks, everything from Google Sheets to MailChimp, while creating a central repository for the information stored across them. The program gives you analytics on what's in the forms you collect, while also informing you of any bottlenecks in the process of collection.