You might love debating the pros and cons of React over coffee, but the developer next to you might prefer a more heads-down work environment.
Everyone requires something slightly different to do their best work. But one thing all professionals desire? The ability to effect change through their work. Whether you're interested in real estate tech or passionate about fitness, the following seven companies are all hoping to address major pain points in their industries — and they're all hiring. We asked employees from each company what makes their team's culture unique.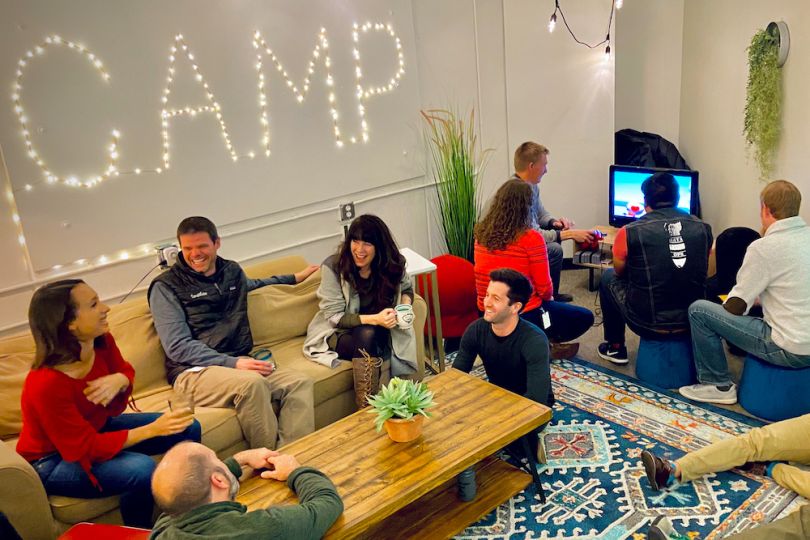 What they do: CampMinder provides business management software to summer camp operators to help them streamline mission-critical tasks like registration, staffing and healthcare. Parents can access cabin assignments and make requests straight from the app. 
One thing that would surprise people about CampMinder: The level of transparency. Software Engineer Will Howard told us you'll find people from all levels and departments in the company getting together after work or on the weekends. He said that transparency comes easily because of the level of communication and collaboration among colleagues. "It is not just an idea. At CampMinder everybody has opportunities to share ideas with the CEO, get updates on the company vision and participate in decision-making meetings with leadership." 
One trait everyone on the team shares: "Everyone here actually puts team first," Product Manager Marissa Ponder told us. "When I started, I was shocked how much people care about their colleagues and their work." Ponder said she's not afraid to ask questions, and you can often find the team passionately debating whether programming language React is superior to Angular, then heading out for drinks. 
What they do: Zen Planner is a member management system for fitness business professionals. Their software helps yoga instructors and bootcamp trainers alike engage members, target prospects and serves as in-house tech support.  
One thing that would surprise people about Zen Planner: The amount of growth available to their team members. "We constantly grow by learning from each other and providing plenty of mentoring opportunities," said Chad Kembel, senior engineering manager. "We try new things and experiment to improve upon how we did them yesterday." 
One trait all team members share: Every member of their team is able to "skate to where the puck is going," said Kembel, who added that a high degree of ownership and a deep understanding of the business problems they're solving motivates staff to design highly impactful solutions.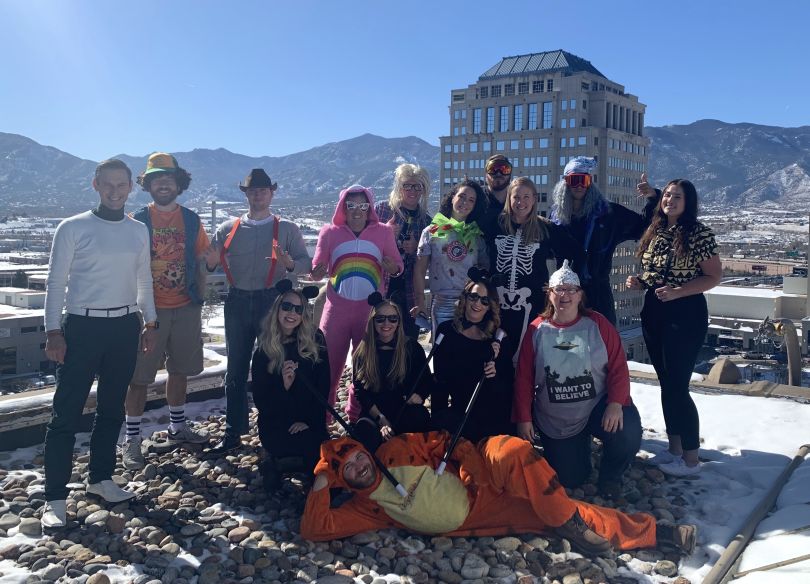 What they do: Formstack streamlines workflows. Their software allows users to create forms, automate project approval and send out email notifications so businesses and individuals alike can focus on what they were hired to do, faster. 
One thing that would surprise people about Formstack: Fifty-five percent of the workforce is remote While they have offices in Colorado and Indiana, their employees span the country and globe. "We are able to keep this balance because of the approachability and transparency of all leadership and employees," said Talent Management Lead Justin Flynn. 
One trait all team members share: A little bit of awkwardness and a significant amount of self-awareness. "We all have to be able to continually iterate with our rapidly growing company, and that can come with a little bit of awkwardness," Flynn told us. "If you can be self aware enough to understand that we all have a little quirkiness within us, things run smoothly around here."
 
What they do: Sovrn provides products and services to online publishers that help them grow, operate their business, understand their readership, and manage consumer data.
One thing that would surprise people about Sovrn Holdings: They hire people with non-traditional resumes and experiences. "We invest in our teammates to help them grow from non-traditional backgrounds," said CTO Jesse Demmel. "Whether they've worked in finance or operations to engineering or sales, we work hard to get people to where they want to be."
One trait all team members share: They value a culture of learning. According to Demmel, the team has the humility to know they don't have all the answers, but isn't afraid to dig in to achieve real understanding.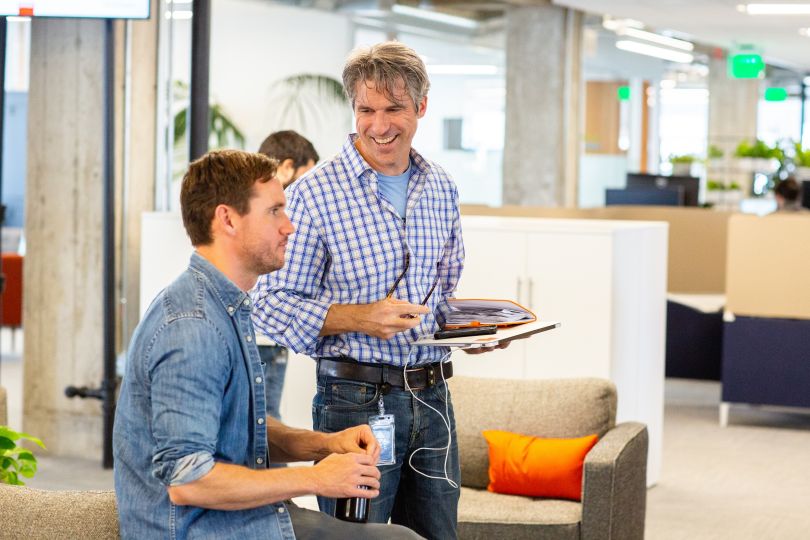 What they do: SnapDocs is a real estate company that helps people close on their homes faster with integration and automation technology. Their platform connects all participants involved on many different types of closings.  
One thing that would surprise people about SnapDocs: Humility is encouraged. "We have taken great care in scaling our business in a sustainable way, making sure we stay true to our company operating principles," said Jeff Ho, director of business operations. At SnapDocs, Ho said on any given day you might see a senior leadership team member making a pot of coffee for everyone, an operations specialist handwriting a thank-you note for a customer or an engineer jumping on a call with a sales prospect. 
One trait all team members share: "Folks on the team score very high on the collaboration attribute," Ho told us. "We're all dialed in to support the vision of empowering home ownership by building tools to reduce manual mortgage processes." They exist in a complex industry with challenging problems, so it's critical that they're aligned cross-functionally. They screen heavily for a collaborative-mindset in the recruiting process, Ho said, because it's so critical for their success.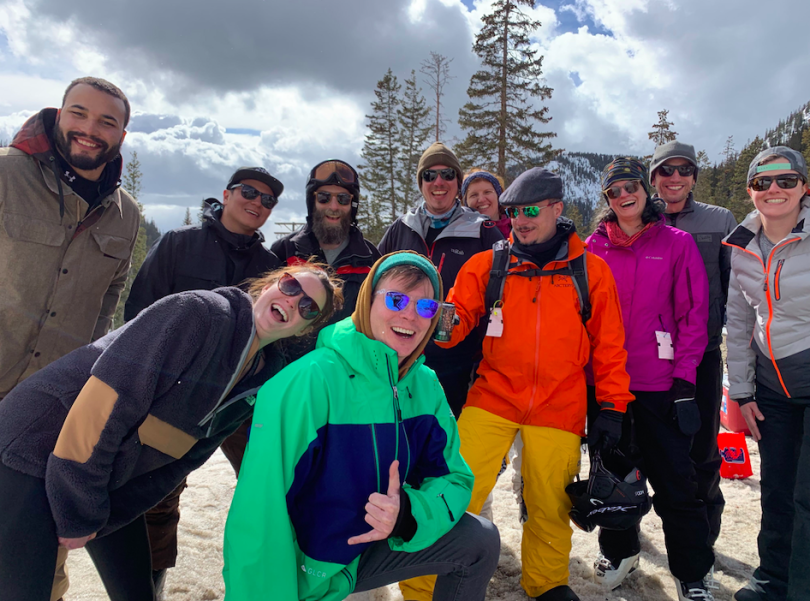 What they do: Alteryx's data platform can discover, prepare and analyze information for deployment so that users can quantitatively analyze their output. The company's target consumer includes data scientists, academic researchers, analysts and C-Suite executives.
One thing that would surprise people about Alteryx: Their customer base loves their product so much that a few customers have Alteryx-related tattoos, Luis Diaz, director of engineering, said. But you'll find more mainstream appreciation on their online forums. Their user community shares tips and best practices and open sources their workflows on their public gallery. This year, they had 4,600 registered attendees from all over the world at their user conference.
One trait all team members share: "We are all very passionate about our product line," Diaz said. "We truly take care of our craft."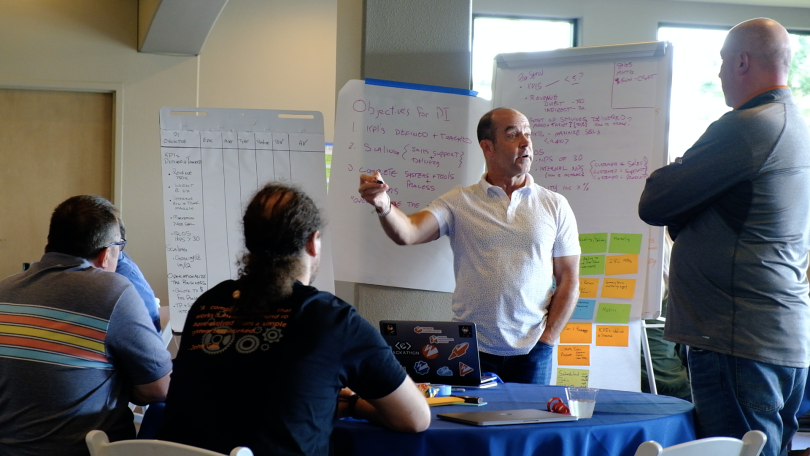 What they do: Wowza Media Systems simplifies media streaming by reducing video and audio complexity across devices. They offer low-latency, live video and on-demand services solutions.  
One thing that would surprise people about Wowza Media Systems: "Not too many people would expect the headquarters of a global technology company to be tucked into the mountains of western Golden, Colorado," said Senior Director of Business Operations Matthew Rossi. Their front-range office location sits at nearly 8,000 feet above sea level, and adds some charm to their corporate culture, said Rossi. 
One trait all team members share: The business operations concept was born from a need to develop and evolve a self-serving ecosystem across Wowza's internal processes, data infrastructure and systems. "When you face the ongoing dynamic challenges of balancing automation versus control, efficiency versus accuracy, simplicity versus fidelity, you are forced to concentrate on one key element: progress," Rossi told us.